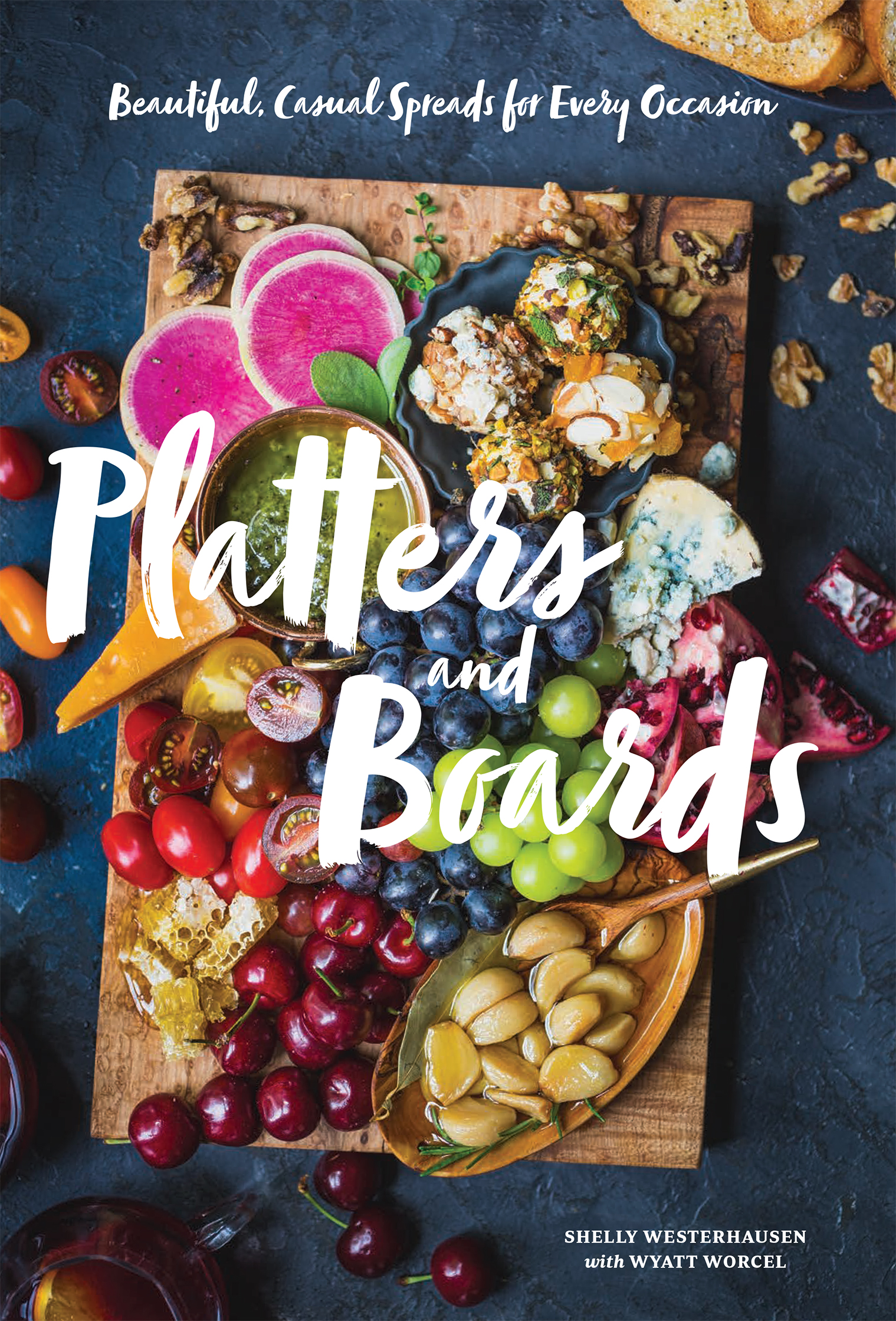 Introducing the Platters & Boards Cookbook!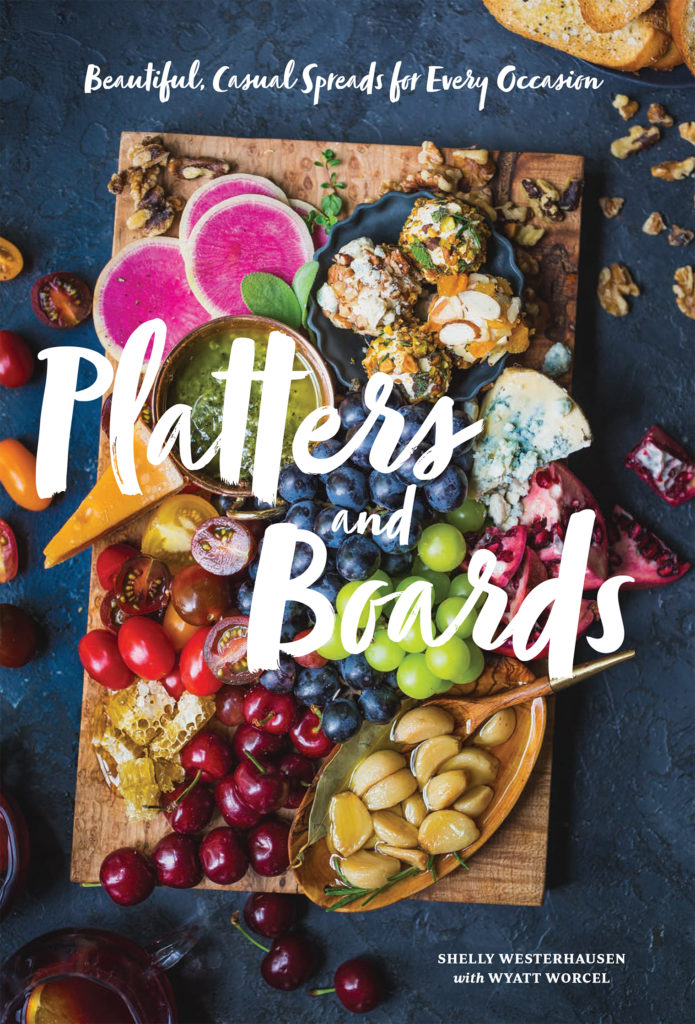 I have some VERY exciting news to share with you today: I WROTE ANOTHER COOKBOOK! Well, technically, I co-authored it with my partner, Wyatt Worcel, but I developed all the spread ideas, all the recipes, and styled and photographed the entire book so I am a huge part of this book making it into the world. Before you excitedly run off and pre-order it on Amazon or Barnes and Noble, I want to tell you about the book!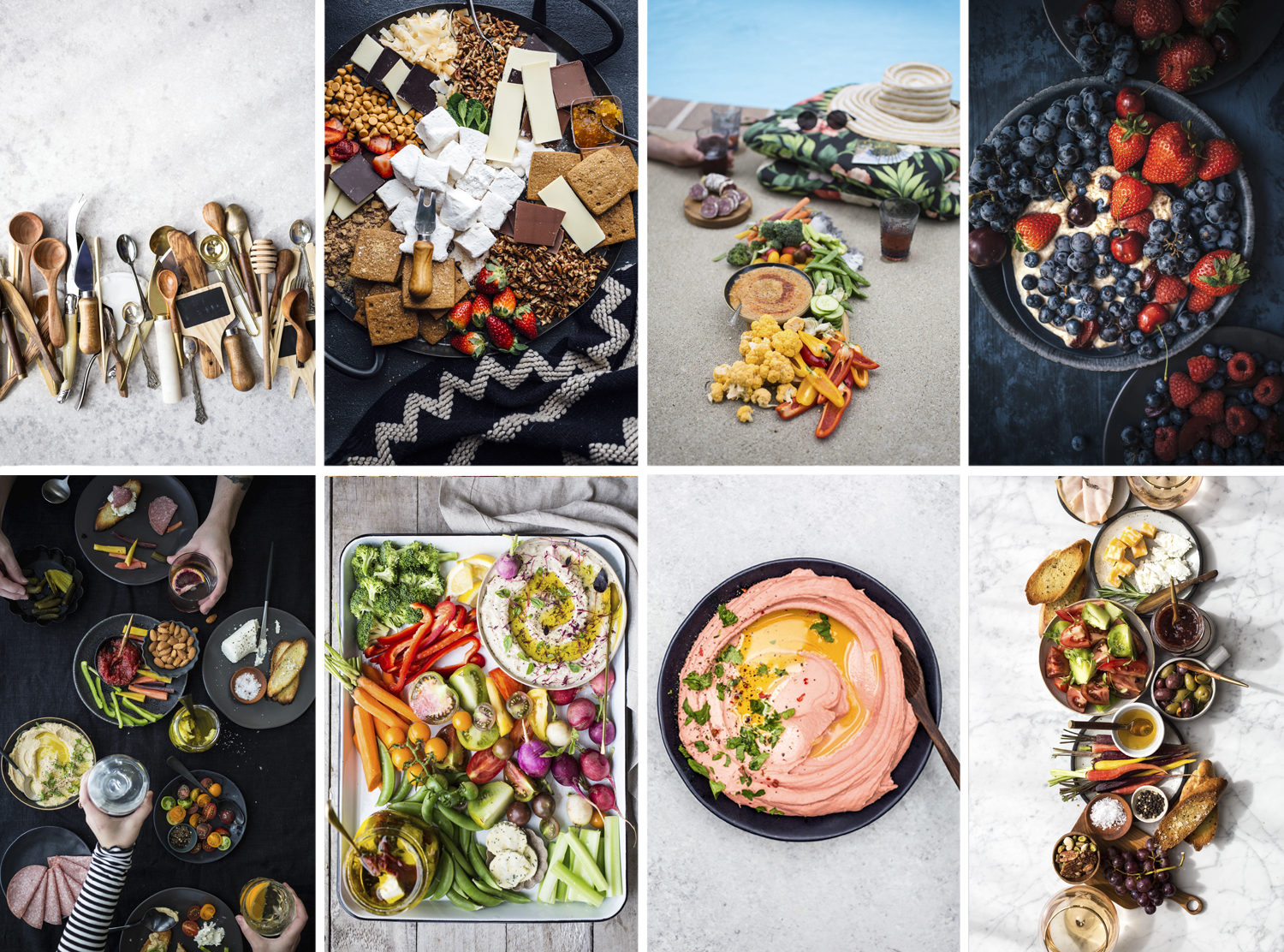 What is the Platters & Boards Cookbook About?
I'll start off by sharing the "official" description that you'll find when looking this book up on Amazon and other shop's sites:
This visual cornucopia of a cookbook is the guide to entertaining with effortless style. Celebrated author and food blogger Shelly Westerhausen shares the secrets to creating casually chic spreads anyone can make and everyone will enjoy (and envy). Organized by time of day, 40 contemporary arrangements are presented with gorgeous photography, easy-to-prepare recipes, suggested meat and drink pairings, and notes on preparation and presentation. Helpful advice includes tips on portioning, picking surfaces and vessels, pairing complementary textures and flavors, plus a handy chart featuring board suggestions for a variety of occasions (from holiday parties to baby showers). Platters and Boards is an inspiring housewarming or hostess gift and resource for throwing unforgettable get-togethers.
When I'm explaining it in person, I like to tell them that it has 40 spreads (which are themes and food grouping ideas for your event) and each spread has a recipe (examples include Quick-Rose Pickled Grapes, Triple Cheese Truffle Oil Fondue, Fall Harvest Focaccia, Whipped Feta with Black Sesame Seeds, etc) along with a drink pairing and meat suggestion. So really, when you think of it as the spread being a recipe (because there are food suggestions and instructions) along with some drink recipes supplied, this book is crammed with well over 100 recipes in addition to all sorts of pairing suggestions, presentation tips, and instructions on how to scale your spreads for any size group. Also, I see you out there introverts, this cookbook is certainly an entertaining book but there are also quite a few spreads that focus on feeding smaller groups and couples.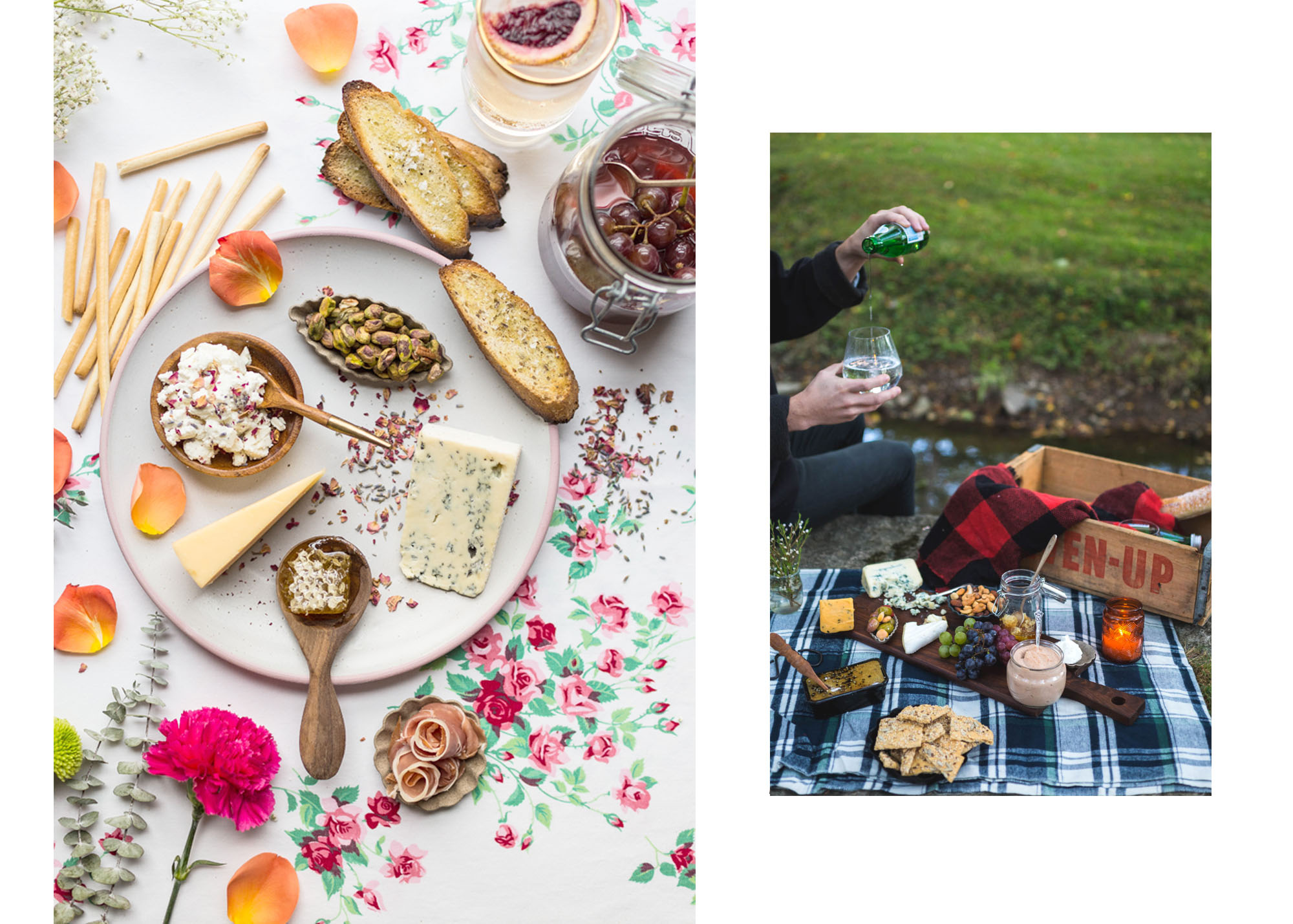 What Inspired Platters & Boards? Why is there meat?
I love cooking but can also feel overwhelmed quickly when making several recipes at once – whether it's hosting a big meal or just feeding your family. I created this book to use as a shortcut for those times, there is one main recipe in each board followed up with an array of fresh vegetables and accompaniment items to bulk out the meal.
The next main theme is going to throw off some of my loyal Vegetarian Ventures readers so I want to explain it to you here before you come across it in the cookbook. The other main theme in this book is that all the recipes are vegetarian (yay! Of course!) but you'll notice that there are some meat suggestions by my significant other, Wyatt, in the side notes and sometimes appearing in the photos. We did this because, despite myself believing that a plant-focused diet is more than enough, I do realize that not everyone feels this way. I live in a household with different diet preferences and know that I am not alone. While doing events for Vegetarian Heartland, one of the main themes I noticed over and over again when talking to people that were not vegetarian but interested in eating less meat was that they'd love to go vegetarian but their partner/roommate/spouse would never be okay with it so they have to cook meat to please them. And these conversations inspired me to want to create a book that puts vegetarian recipes first without completely ignoring the option to add in something on the side for those guests or family members that just won't feel like the meal is complete without it.
Another reason I felt like this theme of pleasing several diets felt so important is that I've heard time and time again about people not having any idea where to start when wanting to eat less meat. Or they feel guilty not having meat on the table when entertaining because so and so will be there. I hope that we are able to reach some of those people and teach them how to build a meal that doesn't need meat as the centerpiece.
When Does Platters & Boards come out?
The book is scheduled to be released on March 20, 2018! You know how it works though, pre-order it sooner than that so it lands on your doorstep the day of release.
Can I pre-order Platters & Boards now?
Yes! I've noticed it's already up for pre-order on Amazon and Barnes and Noble. I'll be doing another post in a few weeks focusing on the pre-order (along with sharing a recipe from the book and a pre-order bonus incentive) but you are welcome to pre-order it now. Don't worry, you'll still be able to snag the pre-order bonus if you order it now (more details on that in a few weeks).