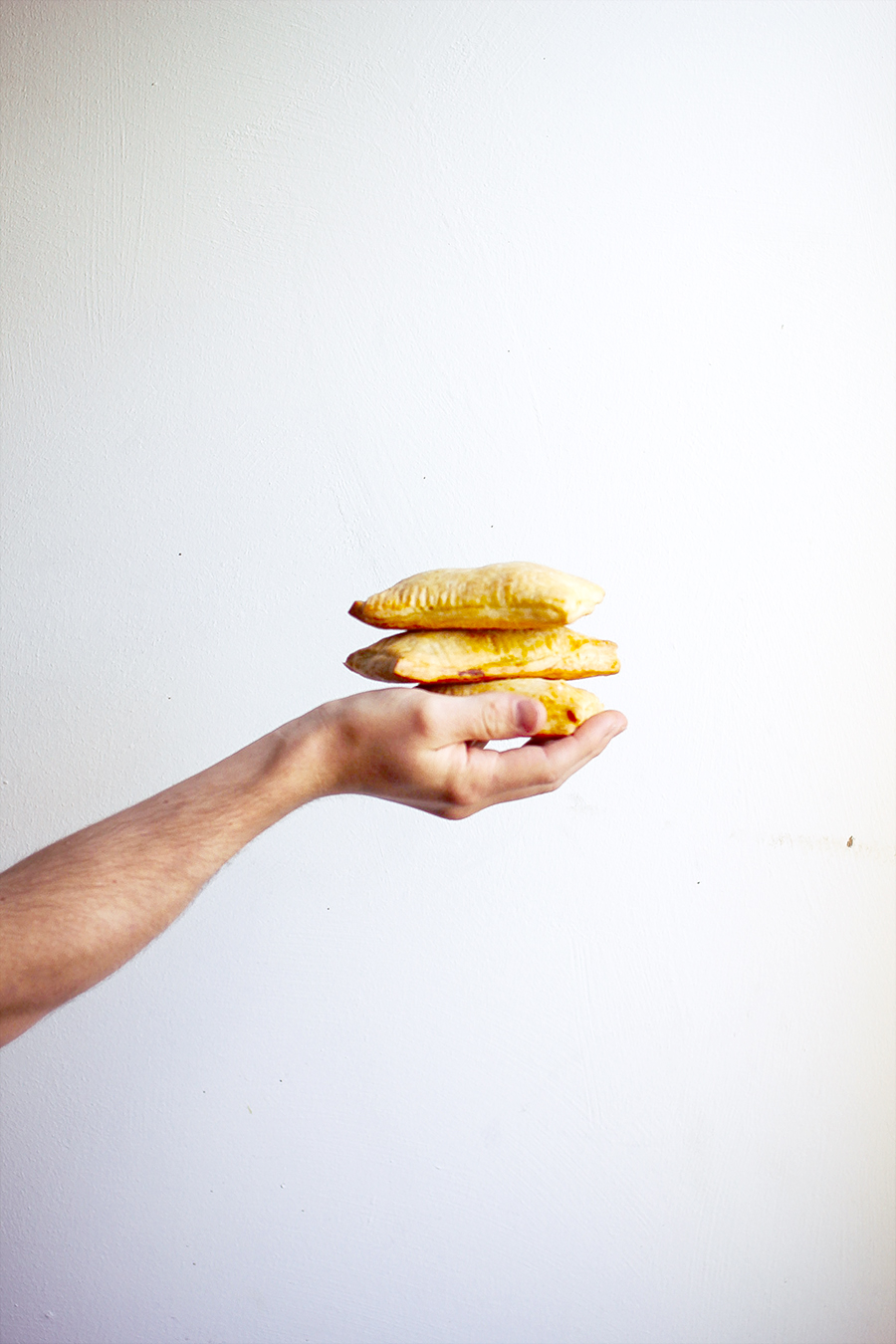 These little pumpkin-filled pocket pot pies (aka hand pies) are far better than any dried-out Thanksgiving turkey you were served as a child.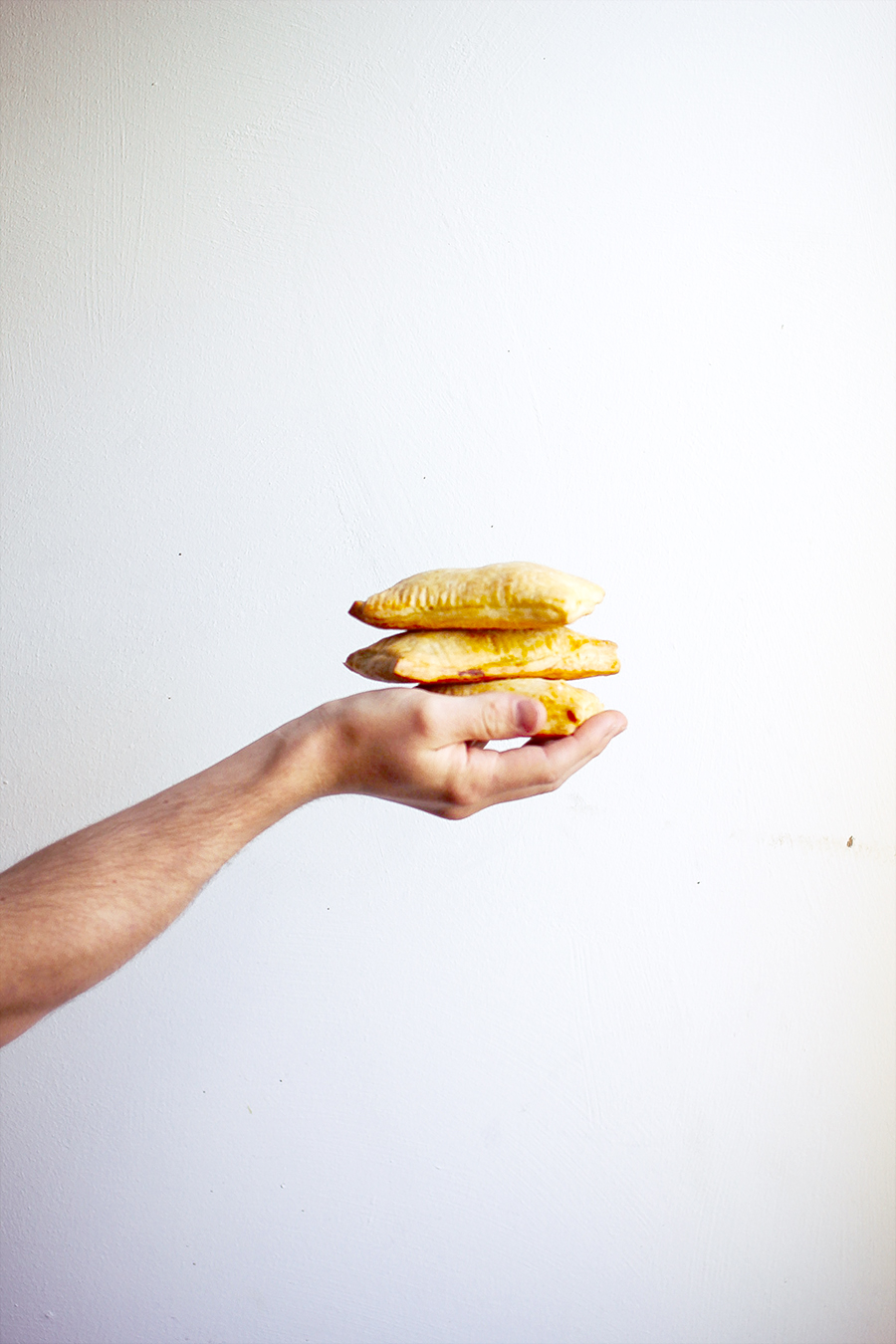 Being a vegetarian at your boyfriend's family Thanksgiving can be madly intimidating. Or going home and explaining to your family for the first time that you no longer will be eating your aunt's legendary roast. Although it's never fun having to repeat yourself over and over to every person at the gathering about why you aren't diving into that meat, it's something all of us vegetarians (and vegans!) have had to endure. Instead of spending your entire evening avoiding eye contact with everyone in the room in an attempt to avoid that 'dietary needs conversation', whip up a batch of these hand pies to win everyone over. No meat lover will miss the meat in these little pockets of savory deliciousness and they might just agree that these would make a better main course (or appetizer or side or all 3).
Although eating a giant turkey for Thanksgiving is 'traditional', I say the hell with it! Let's make our own tradition!! You aren't constrained to eating that one meat that is 'traditional' and you can play around with any food you enjoy. And, in my opinion, I think these little pockets of pot pies are better than any dried out turkey I was served as a child.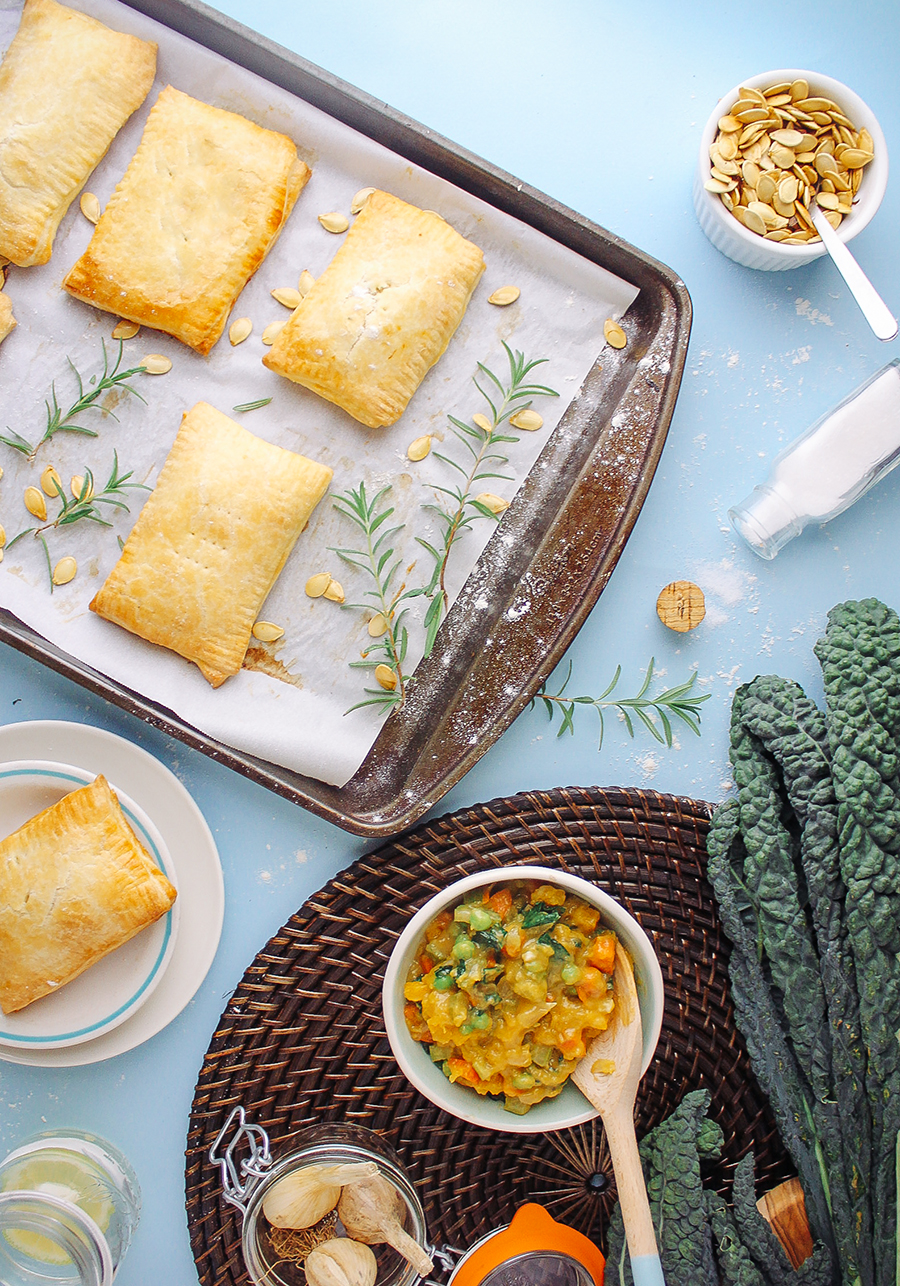 Hop on over to DeSmitten Design blog for the full recipe and learn more!