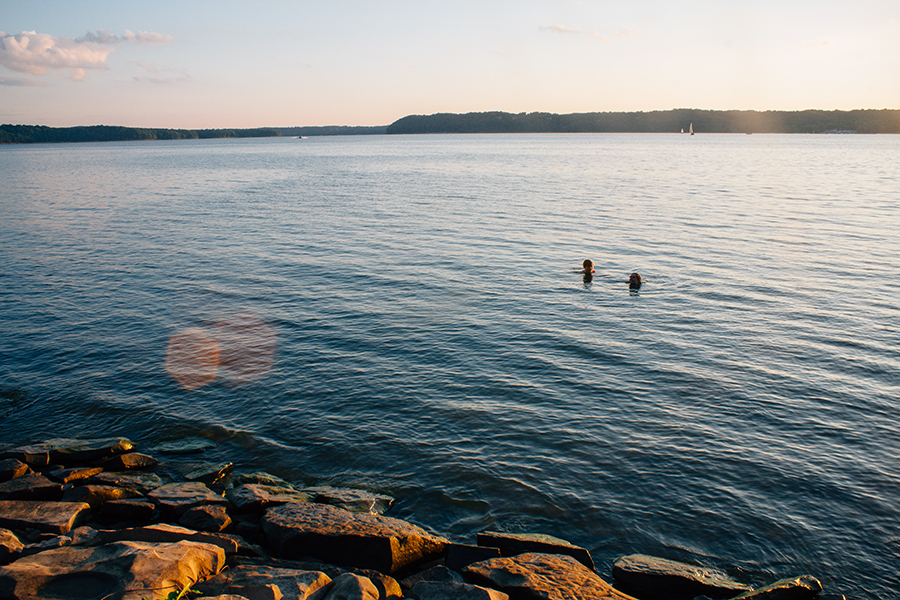 Summer Vibes // Driftless Magazine Giveaway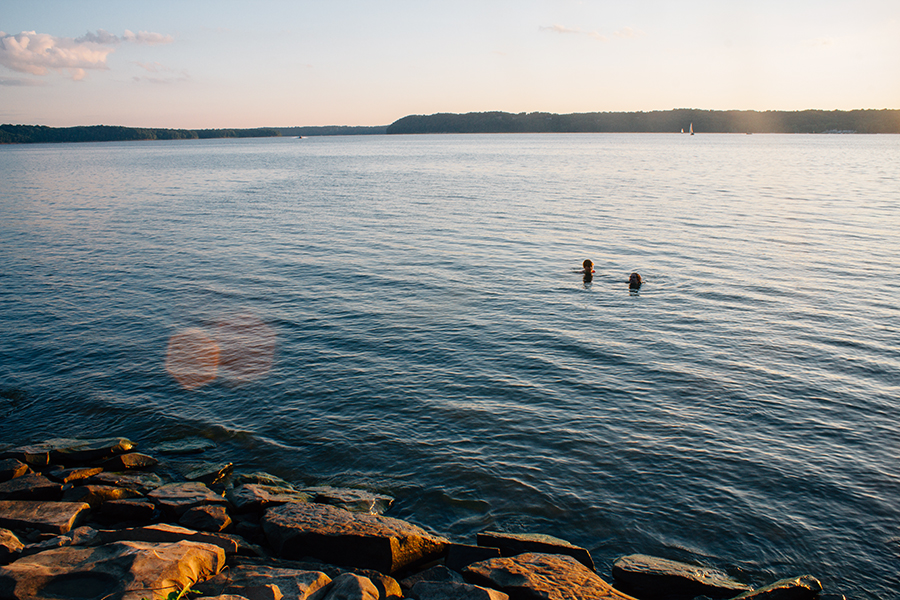 Hi! How are you? It's been a minute – I missed you guys. No – for real! You are like an old friend that I kept meaning to call but I didn't want to rush the conversation so I kept putting it off after long days at work and warm adventures in the sun. I finally decided to make NO plans this evening and set some time aside for VV.
The summer has been RACING by – I can't possibly be the only person to feel this way? It's been a bizarre one here in the Midwest – so much extreme weather and thunderstorms and jumping from 90 degrees to 50 degrees – what is going on? I'm not sure but we just gotta roll with it. Despite having some unusualy cool evenings around here, our kitchen still seems to remain a constant 90 degrees (95 if the oven is running) so the cooking has been at a stand still as of lately. It really is a frustrating circle – all the beautiful produce and extra long sunlight thrives during the summer months but then it's the least ideal time to be inside and get creative in the kitchen I feel like everytime I wander in there to tackle a new recipe, the streaming sunlight that trickles in through the windows is a constant reminder that I should be out THERE today instead of inside. Since I haven't done much adventuring in the kitchen this past month, here are a few photos from outside adventures we've been taking to soak up the sun and enjoy the extra long daylight:
Also, since cooking has been on the back burner, I figured we could chat about some other things that have been going on. Like I've mentioned time and time again, Driftless Magazine is finally getting off the ground and we (!!!!) received our print copies last month! I'm so excited to show you it! I wish we could sit down together and I could flip through every page with you and tell you the story behind each layout, explain to you the personalities behind each article, and see your reaction as you check out each new page. Unfortunately, that isn't possible (boo) but I still REALLY want to share it with you so I'm going to go ahead and give a copy away on VV! That means YOU could get your hands on it for FREE by entering the giveaway below!!
It feels dizzing to even mention this but we are already working on our fall / winter issue and the deadline for material is this coming Sunday so make sure to check out all the details if you are interested! I'm so used to having a blog, that long-lead print deadlines have really been a struggle to grasp my head around (wait – what? I need to make and photograph a Thanksgiving dessert by the first week in August??). Ha but despite the long-lead deadlines and insanely hard work that has gone into Driftless, it's also been so rewarding. There is something about seeing your work in print that can't be duplicated in the blog world. There is something about holding the page and smelling the ink that just makes it all worth it.
a Rafflecopter giveaway

________
Lastly, since we are catching up on so many things at once, wanna chat about some of the amazing food other wonderful people are making since I don't have any gorgeous food pics for you today? Cool! Here is what I've got on the menu this summer:
+ A guarantee that I'll eat a salad is by putting crusty bread into it. This panzanella from Dolly and Oatmeal is sure to become a regular around here.
+ This Jerk-Style Veggie & Tempeh recipe from The First Mess is a recipe from last summer but I still find myself topping my grilled goodies with that mango ginger sauce!
+ This Salted Double Dark Chocolate Ice Cream by Oh, Ladycakes is sweetened completely with dates and has a base of coconut milk – I can only imagine how heavenly this tastes!
+ The Bojon Gourmet's Green Goddess Sandwich is just asking to be taken on a picnic.
+ Can we please eat Molly Yeh's Parmesan Rosemary Biscotti for every meal? Yes, we can? Awesomeeee!
Oh! And here is a Summer Mix from Turntable Kitchen to play while whipping up these summer recipes.