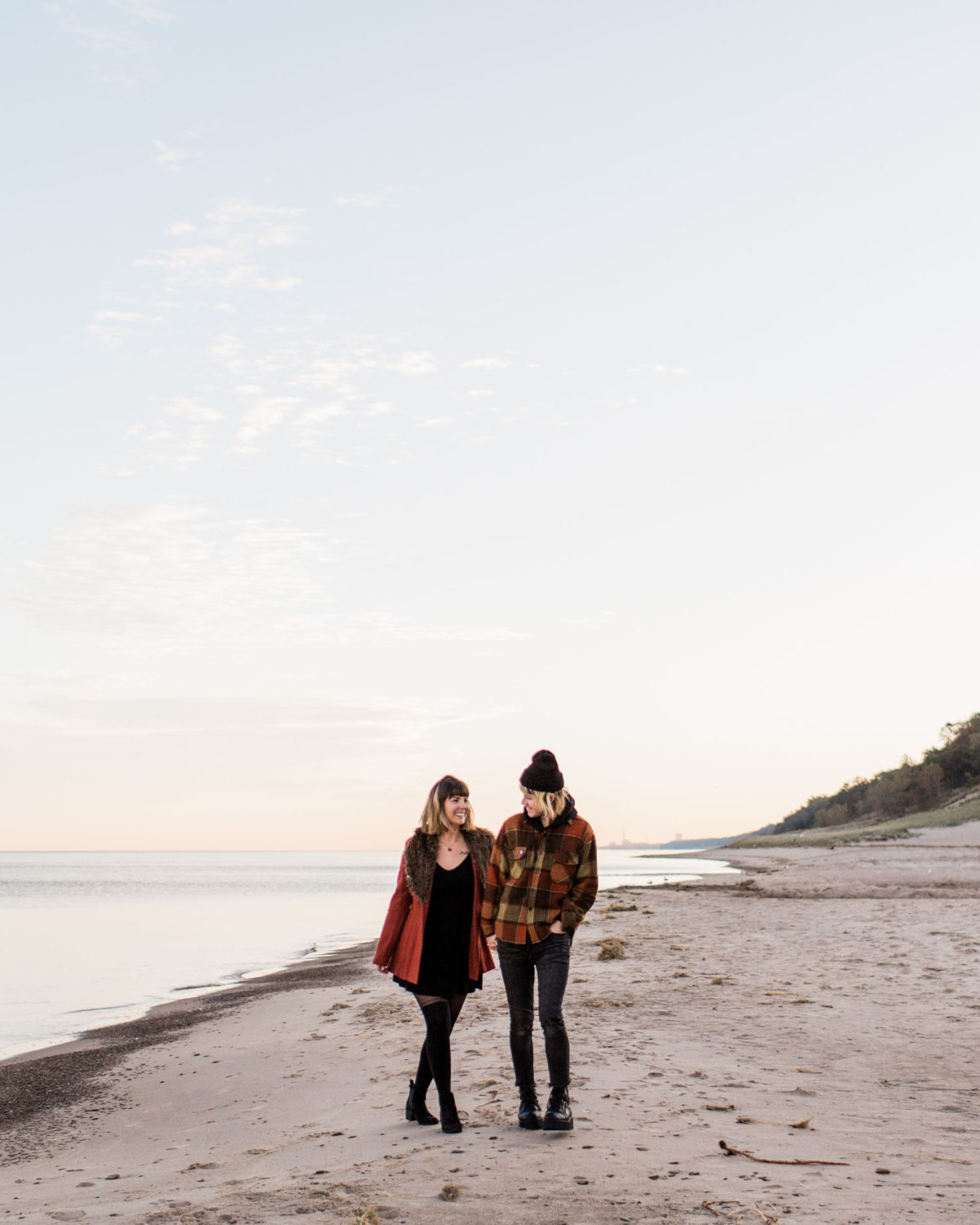 The Story of Our Cancelled Pandemic Wedding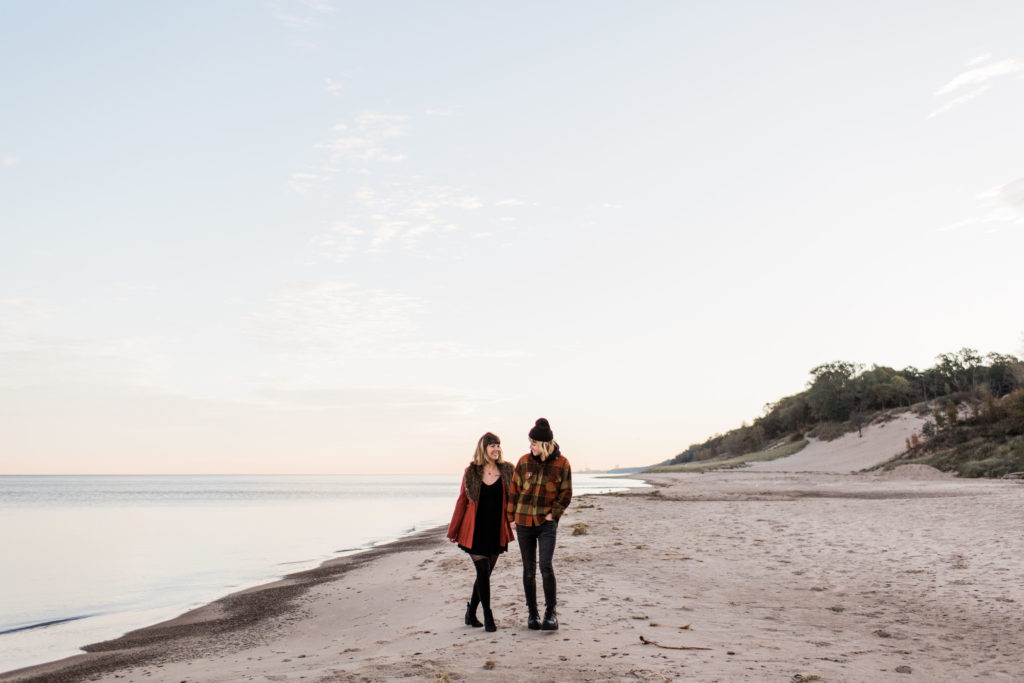 As of a month ago, Wyatt and I had spent the last year and a half planning our wedding which was to be hosted on May 30, 2020. But then everything changed when COVID-19 hit. Before I get too far into this, I just want to start by saying I really want to write about our cancelled May 30th wedding not because I am sad or looking for sympathy but because I want to celebrate this idea that we spent so long crafting – even if it means doing so in a small way by writing about it while alone in my house instead of experiencing it with 100 of my closest family and friends.
Okay, I'd like to start at the beginning. A few days before Wyatt's 30th birthday last January, we were hanging out around the house and I casually asked him 'Growing up, what did you always envision 30 looking like for you?' and he did his usual non-committal shrug and said 'dunno – what about you?'. I thought on it a second and said 'I think I probably imagined I'd be getting married and would have a cool house and several dogs'. He smiled and changed the subject. A few minutes later when I was in the bedroom brushing my hair, he came into the room with some clean clothes from the basement and handed them to me. Inside the clothes was a ring box and, upon discovering it, I looked up to see a very nervous Wyatt watching me. He bashfully asked 'Will you marry me?' and that was it – we got engaged!
We spent the next few months trying to figure out what to do for the wedding. My initial reaction was that I wanted to get married on Lake Michigan – I wasn't the type to imagine my wedding as a little girl but when I did think about it here and there, I assumed it would be something small on Lake Michigan since I grew up near the lake and it's always been a special place for me. I found a beautifully remodeled vacation rental place near Lake Michigan that as just way too far out of our budget and everything else we found was wayyy too dated for our style so we moved on to the next idea.
Our next idea was something in Chicago since there were tons of beautiful options there but it quickly became apparent the the logistics of getting 100+ people bused around the city was going to be too much for me to want to take on. Next we visited my Oma on Marco Island, thinking we could do a tropical wedding since the island is our happy place and we have so many wonderful memories there. We almost secured a beach front venue but backed out when we discovered that the rooms for guests started at $300 a night and in order to rent a rental place on the island, you have to book by the week so the whole thing would be a huge expense for our guests. At this point of the process, we were several months in and I was beginning to get very frustrated. One night, when I was particularly annoyed that nothing was falling to place, I turned to Wyatt and said 'Well if this isn't going to work either, why don't you try to find a place?' as I was annoyed at him poking a hole in yet another venue option I suggested.
After a few days, he sent me a link to a beautiful rental home near Lake Michigan and said 'What if we rent out this place for the weekend and do something casual here?" and guess what the place was? It was the first venue I had looked at several months back when the whole process started but had decided we couldn't afford it. However, the fact that he had come back to this place after several months felt like a sign – and it looked just as gorgeous and as inviting as the first time I had found it back in January. I decided it felt like fate and emailed the company despite it being out of our budget. In another twist that felt like fate, the owner recognized my name (!!) because she owned several copies of my cookbook that she kept in her rentals and was happy to work with us on choosing a date that was within our budget!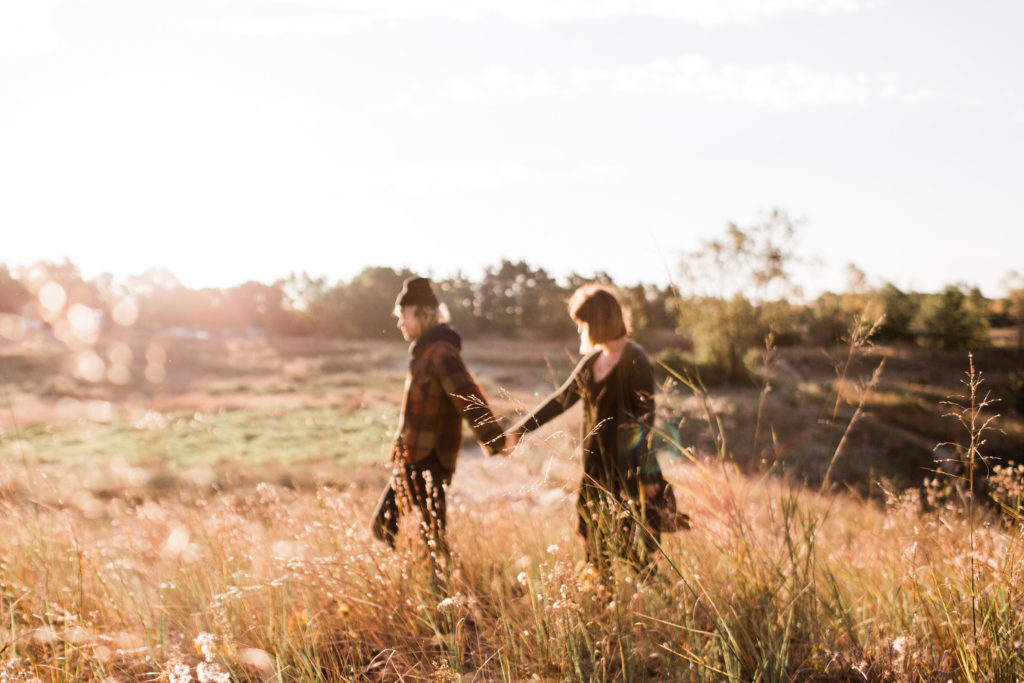 By the time we secured the venue, it was May 2019 and our choices were either that September or the following May. We ended up deciding on May 30th, 2020 so we would have plenty of time to secure the other vendors, make invitations and decorations, and get our attire purchased and sized. We figured we had already waited 9 years, what's another few months? Plus, I had loved the idea of getting married in 2020 to which marked our 10 year anniversary – it just felt like such an incredible milestone in itself to celebrate.
Fast forward to beginning of April 2020 – at this point, we'd been on lock down for about 3 weeks and the realization was hitting us that this wasn't going to end anytime soon. Even if the 'stay at home' orders were lifted by May, there was just no way that people were going to be able to travel and congregate in the hundreds. And even if they could, there was certainly going to be fear and the last thing you want people to worry about at your wedding is to be fearful for their lives – it's supposed to be a day of celebration, remember!
The next two weeks were spent cancelling and postponing everything – rescheduling the cakes, the venue, the photographer, the photo booth, and so on. It also meant emailing and texting all of our guests to let them know we would be postponing. Although this task had it's bummer moments, I'm also a bit grateful for it, as it gave me something to focus my energy and thoughts on instead of worrying more (than I already was) about the virus. 80% of the vendors were very understanding and forgiving of the whole situation and there were only 2 that we had to really push to let us switch the date.
We decided early on to switch our date to May 2021 as most of the vendors wouldn't let us cancel and get our money back so we needed to at least plan to use them in the future. We debated trying to reschedule for the fall (instead of next year) but with so much unknown, it felt a little too hopeful to assume things would be normal by then and also very discouraging to think that we might move it to October only to find out we have to cancel again (which would mean then having to plan a wedding for a 3rd time!). Who knows – maybe even May 2021 is too soon but boy for the mental sanity of all of us, I sure hope that is incorrect.
This now bring us to the present. As I mentioned before, we are planning on having some sort of celebration next year but, as of right now, I have no idea what that will look like. I don't know if it'll be the exact same one we had planned for this May or if we will pair it down due to financial restraints that this virus could be putting on our economy. Or maybe I will just have an entirely new vision for it since I have the next 13 months to scroll through inspiration boards and wedding magazines. Whatever it looks like in 13 months, I wanted to memorialize in some way what it was supposed to look like on May 30, 2020 so here are some details about the wedding that wasn't.
The Venue, Color Theme, Decorations & Flower Game Plan
Venue – Our venue near Lake Michigan has been re-booked for next year so we will still be at this location for the new wedding. It houses about 50 people so I love that our close friends and family can spend the weekend there with us during the festivities. Plus, it has a pool, several hot tubs, and fire pits to keep on celebrating once the official party is over. I also love that the inside is modern and beautiful too so if there ends up being rain and we have to take things inside, it's not a total mood killer.
Color Theme – It was hard to research spring weddings without only coming across Easter pastel options which are just not my style at all. For a long time, I just avoided the question about our colors as I kept changing my mind but in the end, we decided on the four colors in the circles above – a light blush, a tan / terracotta, an orange-red, and a mustard-ish yellow. I love how warm this color palette feels without being heavy and dark. The mustard could have easily felt too fall but the light terracotta and blush freshen it up for me.
Flowers – I can honestly say I went into this process not knowing very much about flowers and came out (also partly due to the research I was doing for my 3rd book) knowing exactly what I wanted in my flower arrangements. I wanted the flowers to feel modern, asymmetrical, and whimsical. I also wanted there to be an ombre theme to the flowers – like the bouquet pictures above with one side of the bouquet starting at white and slowly turning to blush then to yellow and then to orange. Because flowers can be expensive, we were planning to have Isibeal Studio make my bouquet and the alter piece and then buy the table flowers in bulk from Flower Moxie. The plan for the table centerpieces was to purchase a bunch of bud vases and then place 1-2 flowers in them and place them on the table in an ombre theme (starting with white flowers on one side of the long tables and ending with the darkest oranges). The flowers themselves were going to heavily be ranunculus and anemones with the greens potentially being spray painted white because I love how modern they feel.
Decorations – We were focusing most of our energy into the flowers but were planning to spend a weekend with my Dad building out the arch and also a few additional welcome signs and a backdrop for the head table (similar to this).
The photography, menu, and dress
Photography – I have booked Erika Mattingly (who also happens to be who took the photos above for our engagement shoot) and a vintage photo booth bus because who doesn't love a cute photo booth???
Food – Food was, of course, a big deal to me for this – I knew everyone would be expecting the cookbook author bride to have something really great up her sleeve for it. We tried out tasting menus from a few of the local catering places and they all fell so flat ("oh – another pasta primavera option for the vegetarian entree…cool, I guess"). Luckily for us, I was able to secure one of my favorite chefs and cookbook author, Abra Berens, to do the menu and food! I knew this was going to be one of my favorite parts of the whole night and am beyond sad I have to wait a whole year to finally have this menu come to life. I also loved the fact that she was able to make the menu (which I'm not sharing right now because we will most likely reuse it for the postponed wedding) feel really special by including several of my own recipes in it.
As for the wedding cake, we were planning to skip a large wedding cake and instead do a dessert table filled with desserts from our favorite bakeries around the country – think pies, cakes, cookies, cinnamon rolls, and cake balls.
Stationary – I changed my mind so many times with the stationary. At first, we sent out our Save the Dates using a template from Minted.com. However, after staring at all the Minted.com options for months, I was so sick of them by the time we were ready to get the invitations printed. Instead, I spent weeks searching the internet for the vision in my head and finally just made my own using Photoshop. I was happy with how they turned out but after realizing the amount of time it would take to make custom signs and name cards to match, I turned to a designer I found on Esty to get custom signs made (which I will now most likely be going back to for the new invitations for the postponed wedding).
Dress – The dress above is not the dress I got for the wedding (can't give that info away yet!) but it has a similar modern and simple vibe and you've probably come across the actual one I got if you've spent anytime browsing BHLDN.
The honeymoons
Honeymoon – I had such a fun time planning our honeymoon! To start, I made a list of all the places we've wanted to go to but have never before (New Orleans, San Diego, Scandinavia, Hawaii, Miami, Las Vegas, etc). Since I was planning this in the middle of also planning a wedding and writing my third cookbook, I was really feeling drawn to the relaxing options compared to the adventurous ones. After lots of research, we found ourselves getting excited about going to Miami and then doing a road trip down to the Keys. For one, Wyatt is a big Aquarium guy so I knew he'd love the coral reef park down in the Keys and I was obsessed with staying at a resort that would allow me to just lay out by the pool or ocean all day long. Another great thing about doing the Florida Keys trip is that it would allow us to splurge on the fanciest resorts because our airfare from Indiana would be cheap and you can just get way more for your money there than in Hawaii. The only drawback to this plan was that our wedding was supposed to be in May and May in Florida is HOT HOT HOT. Our solution to this was that we decided instead of going right after the wedding, we'd hold off on our official honeymoon until the fall and just do a small 2 day trip after the wedding to a cute resort on Lake Michigan to unwind from everything.
***Please note: Many of the photos used in this post are NOT mine. I have made to sure to leave a link to the owner when possible.