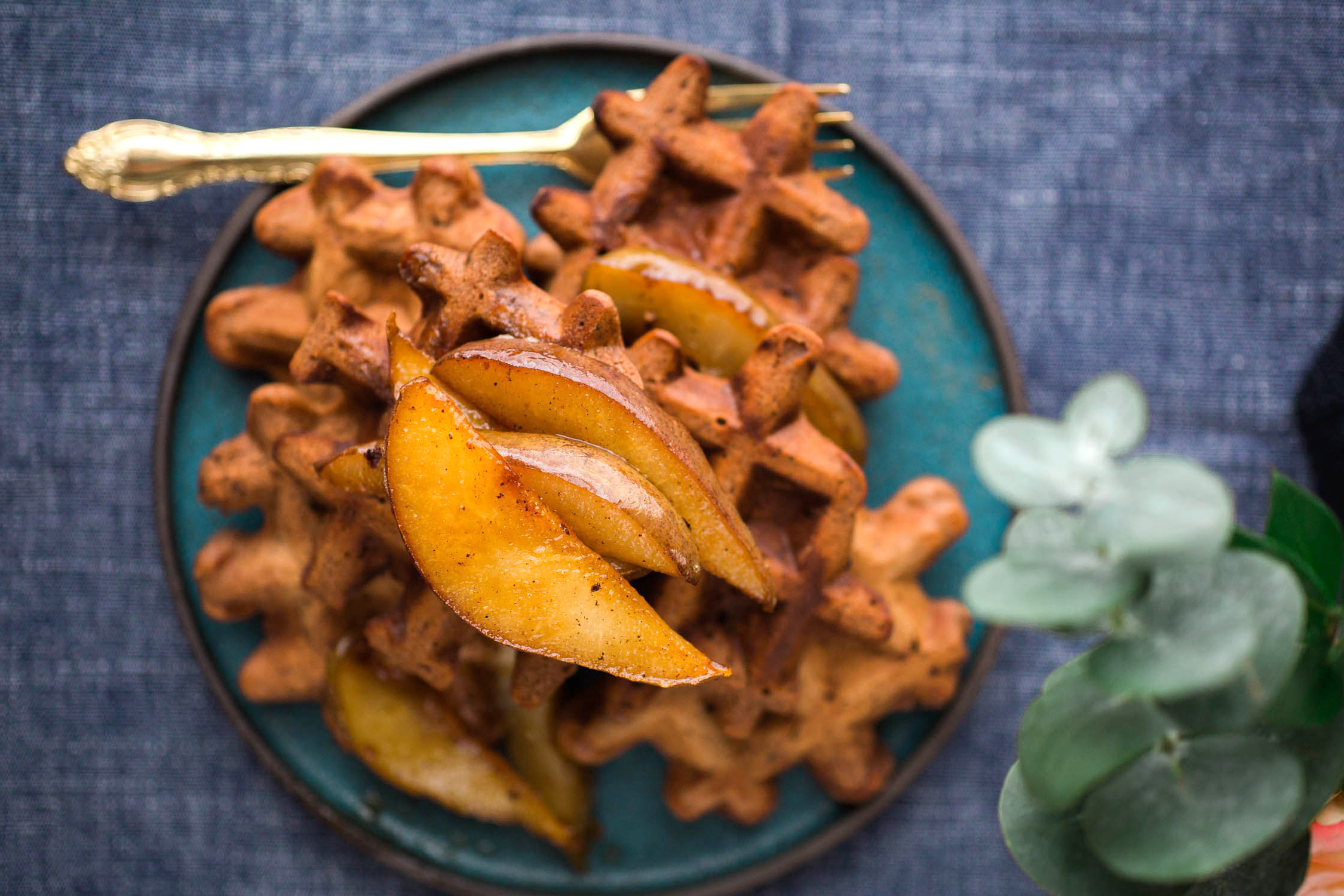 Vegan Cocoa Waffles With Caramelized Pears
In a hurry? Click here to JUMP TO RECIPE!
This Vegan Cocoa Waffles With Caramelized Pears recipe is slightly sweet and pairs perfectly with your morning cup of coffee or a mimosa.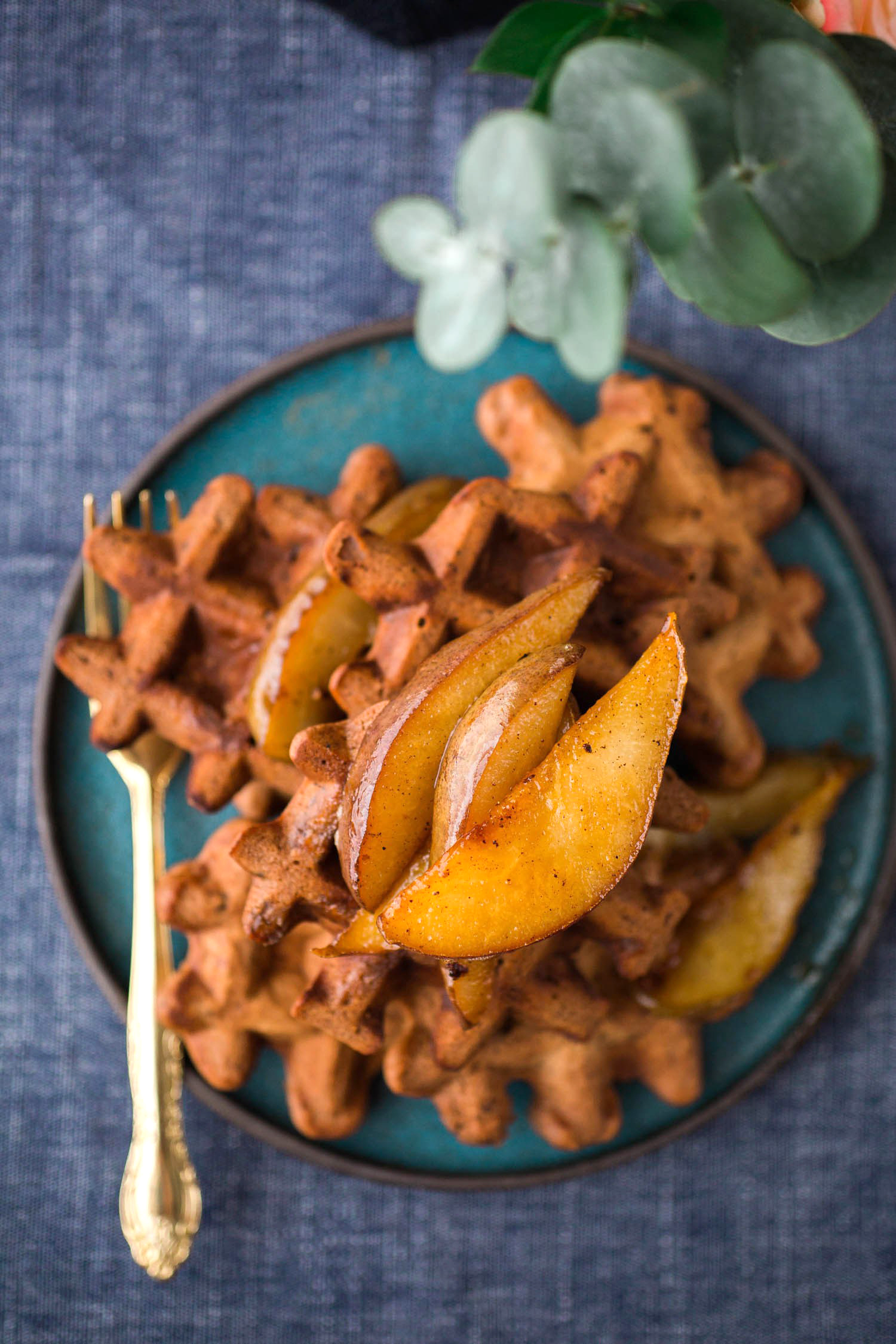 I noticed the other day in my H&R handbook at my day job, that I've officially worked there for five years. Five years. That is just a little longer than my entire college career. A little longer than the angsty high school chapter of my life. Without even realizing it, when looking back at my past, I've always grouped my growth into educational milestones so everything past college always just felt like the present. But the 22 year old girl, fresh out of college, is not the same woman that sits here and types this at 26. Thinking back on it, the last five years since graduating from university have been huge; filled with so much personal growth, gain, and loss.
I found a boy I love and we moved in together; we moved into a shack of a house that was filled with ants and mice and rats and cockroaches and long nights spent listening to records and afternoon tattoo sessions and a happy boxer pup and so much love for figuring out how to make a life together.
And then there has been so much loss; I've lost two grandparents, a step-father, and watched both my mom and dad struggle with health issues. Having these people, that I spent my whole life looking up to and expecting to always be there, removed was a loss that brings no words. And with those losses, I've found new realizations that nothing lasts forever. Although the past few years have been plagued now and then with anxiety because of these realizations, these unfortunate experiences have also helped me grow. I went into these situations scared and unsure if I could handle them but always came out with a new appreciation for my own strength and the others around me.
My boyfriend always jokes that I'm a huge wimp and my mom always mentions I have too many hangups. I laugh at the thought of both those things because the 22 year old version of me believed that and, heck, maybe it was even true back then. But this present self is often hesitant but not scared of the future as I once was. This is because I've experienced the bad with the good and know that no matter what happens, there is nothing more you can do than roll with it and make the best of every situation.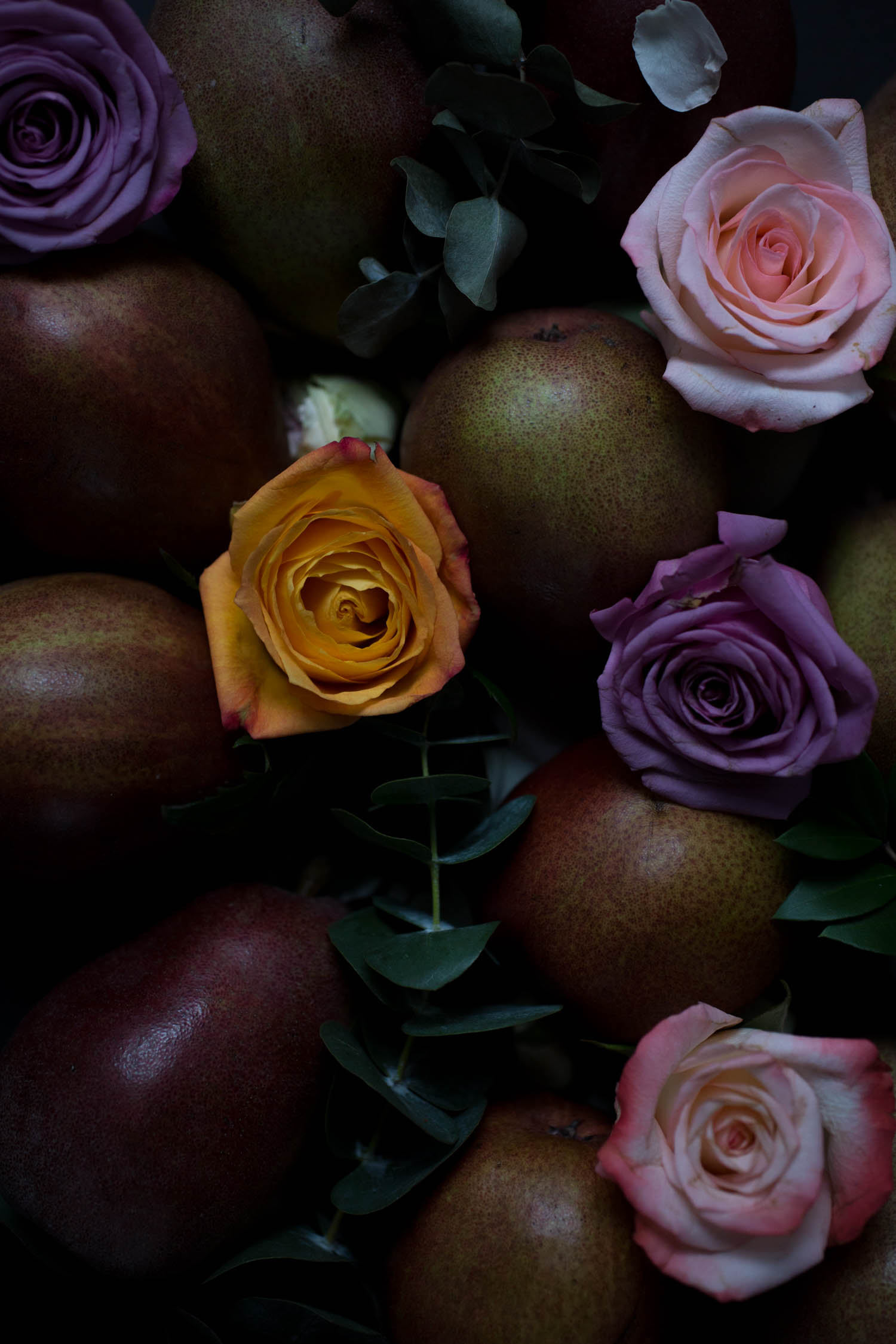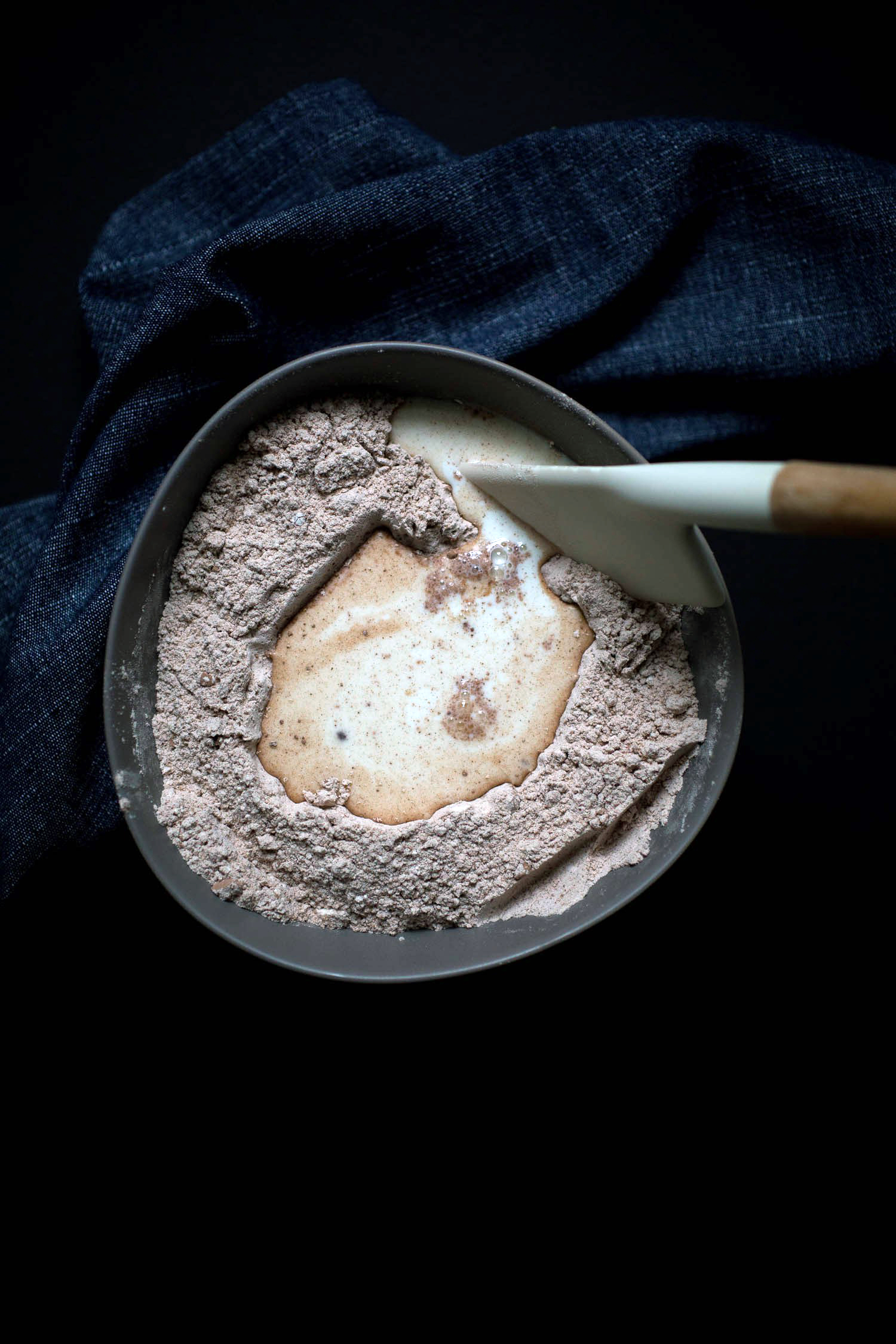 The 22 year old Shelly was obsessed with Isa Chandra Moskowitz. I first learned how to bake through her books and she taught me how delicious comfort food could be without needing animal products. Her books have found a permanent home on my bookshelf and although all the pages are marked up with notes, I hadn't cooked from them in years. I pulled out her 'Vegan Brunch' the other weekend when I was looking for a simple chocolate waffle recipe to whip up on a lazy Sunday morning. Scanning through the book, all the memories of first learning to cook flooded back. I felt that surge of excitement I used to get when I wasn't sure if the outcome of the recipe would actually be edible and thought of all the proud moments I'd felt with I did create a successful meal.
I double checked this recipe for measurements but the steps came back to me like second nature. It's often times fun to dive into a new and complicated recipe but every once and while, just like on this particular morning, it can be just as enjoyable to recreate something delicious that puts your hands into auto-mode while your mind has the pleasure of wondering into the past.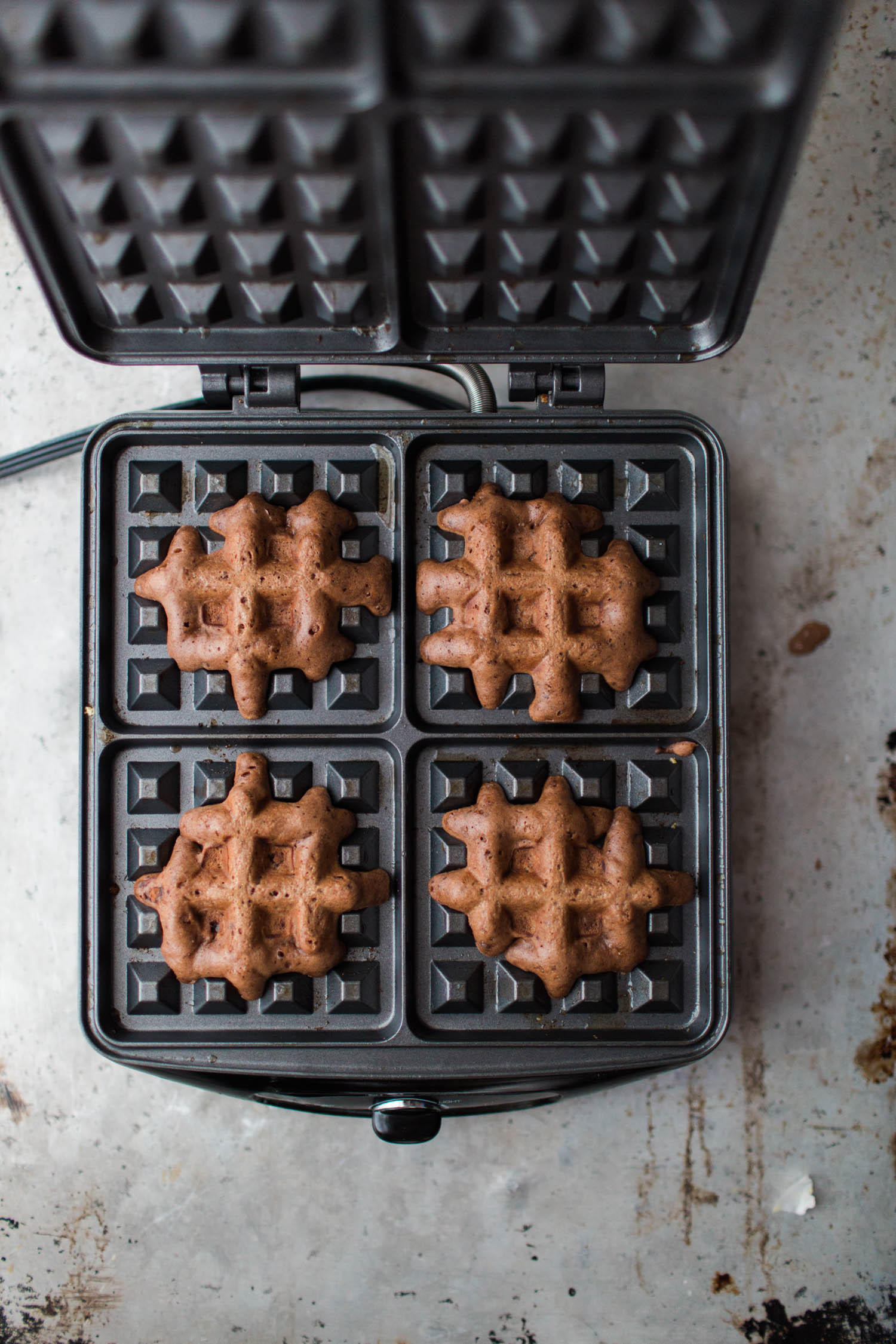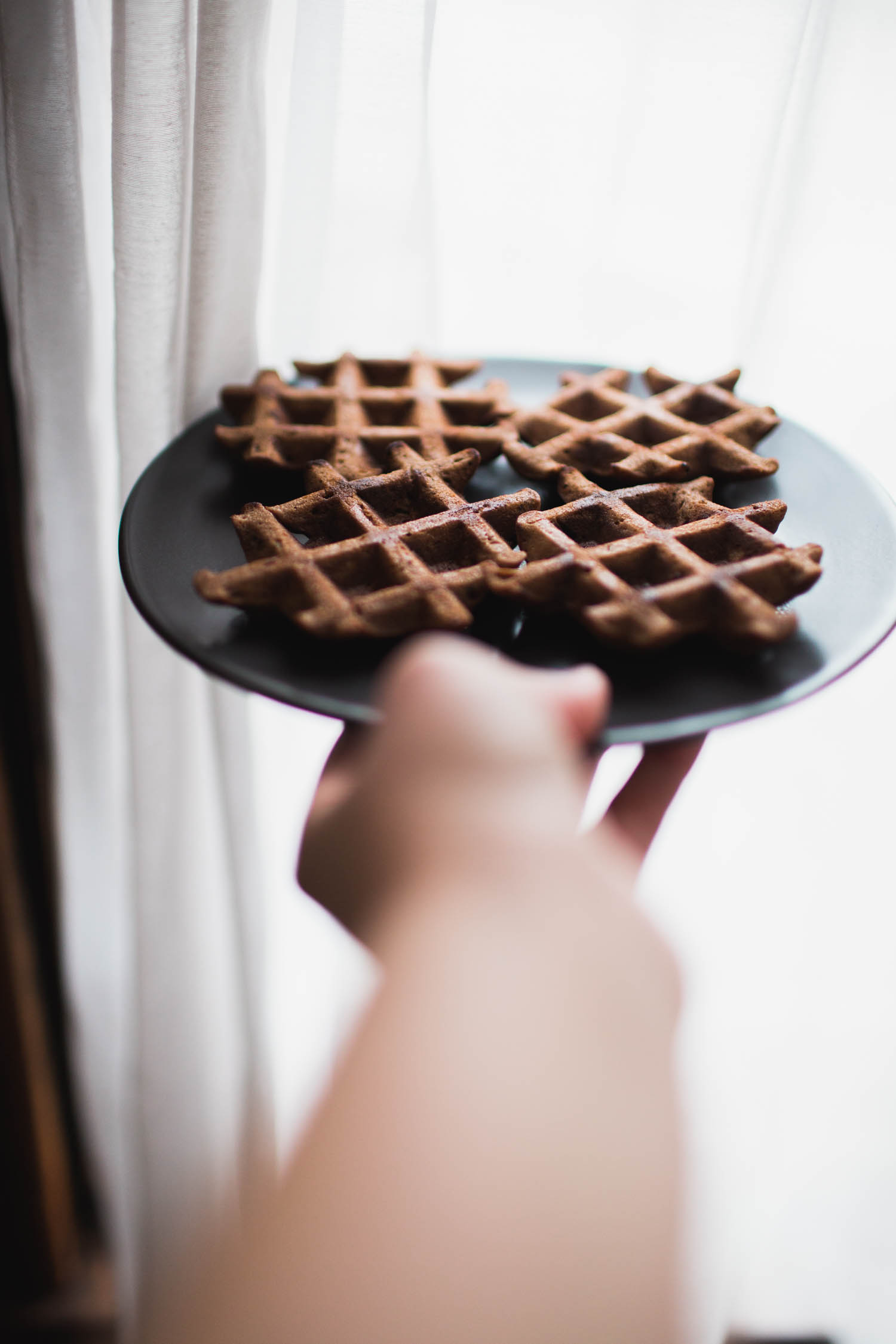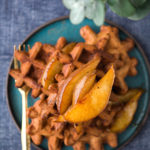 Vegan Cocoa Waffles With Caramelized Pears
This Vegan Cocoa Waffles With Caramelized Pears recipe is slightly sweet and pairs perfectly with your morning cup of coffee or a mimosa.

Adapted from Vegan Brunch by
Isa Chandra Moskowitz
Ingredients
For the waffles:
1

cup

all-purpose

1/2

cups

whole wheat flour

1/3

cup

unsweetened cocoa powder

2

teaspoon

baking powder

1/2

teaspoon

salt

1/3

cup

sugar

1 3/4

cup

non-dairy milk

1/4

cup

coconut oil

, melted

1

teaspoon

vanilla extract
For the pears:
1

Tablespoon

earth balance or coconut oil

2

firm red pears

, cored and sliced thin

2

Tablespoons

brown sugar

1

teaspoon

vanilla extract

dash of salt
Instructions
For the waffles, preheat your waffle iron according to the manufacturer's directions. Whisk together flours, cocoa powder, baking powder, salt, and sugar. Make a well in the center of the dry ingredients and add the milk, oil, and vanilla extract to the center. Whisk together the wet ingredients until incorporated and then fold the dry ingredients into the wet until a thick batter has formed. Bake the waffles according to your waffle iron's directions.


For the pear, heat oil or earth balance in a skillet over medium. Add pears and sugar and saute in the pan until the pears are soft and begin to caramelize, about fifteen minutes. Remove from heat and stir in vanilla extract and salt. Top over warm waffles and serve right away.