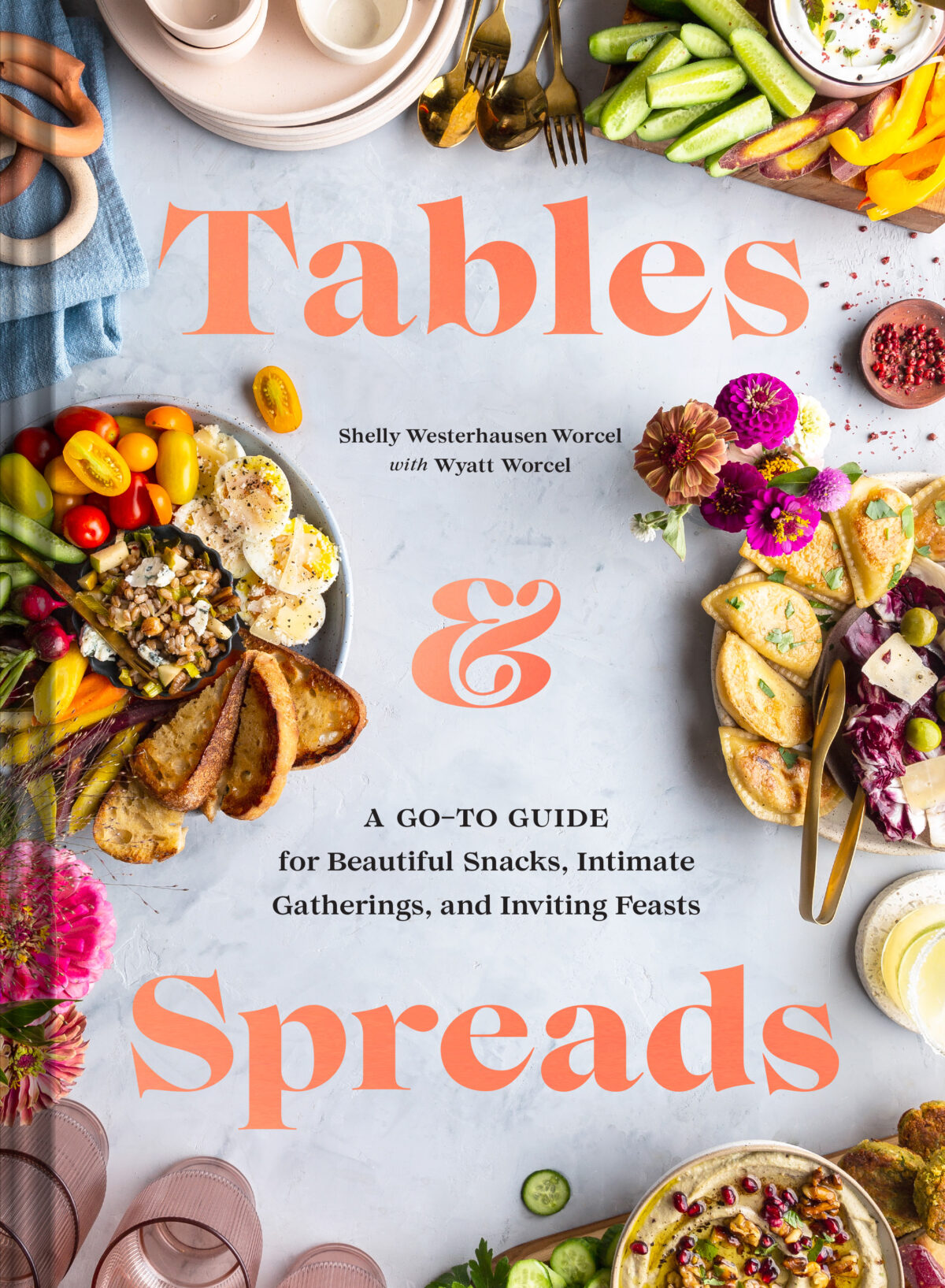 Announcing My Third Cookbook: Tables & Spreads – Available For Pre-Order Now!
Tables & Spreads comes out on May 4th but you can pre-order is NOW from your favorite retailer!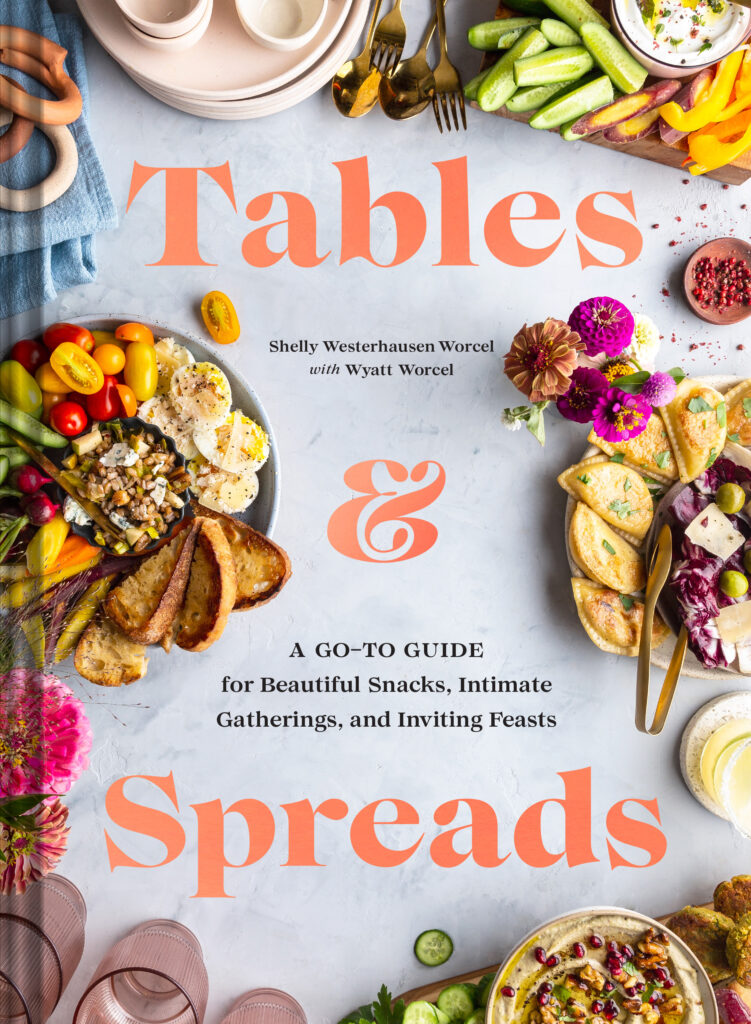 I'm so excited to finally get to tell you all about a project I've been working on for the last two and a half years – my third cookbook! I'm so proud of this book because I was able to take everything I learned (including feedback from you all) from writing my first two cookbooks to create the perfect mix of beautiful photos, approachable but exciting recipes, and resourceful information that I hope you turn to again and again. I like to think of Tables & Spreads as the big sister to Platters & Boards because it builds on everything you all loved about my second book and incorporates even more of what you requested – more in-depth insight on styling, more photos, and more mouthwatering recipes.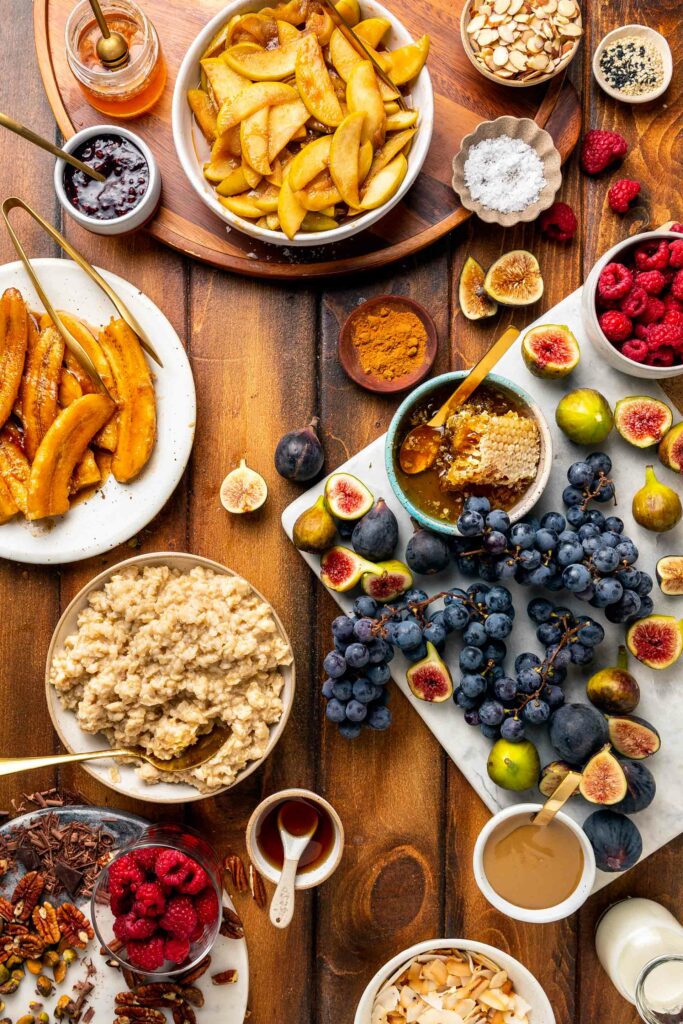 About Tables & Spreads
What sets this book apart from other appetizer and board kind of books out there is that the entire first section of the book is dedicated to teaching you how to perfectly style and create your spreads so they turn out looking as beautiful as they taste. This means I cover everything from servingware to how to prep and style your food to how to pick out the perfect color and flowers to display along with your food. To keep this section from getting too dense, I've sprinkled in photos, illustrations, check lists, and diagrams for an interactive and fun learning experience. Also, the text on the cover is foil stamped so this book will look as gorgeous on your coffee table as it will in your kitchen!
As for the recipes in this book, each board has a similar layout to Platters & Boards. This means each board comes with recommendations for a drink pairing, meat pairing (thanks to Waytt's input), styling notes, and a make ahead game plan.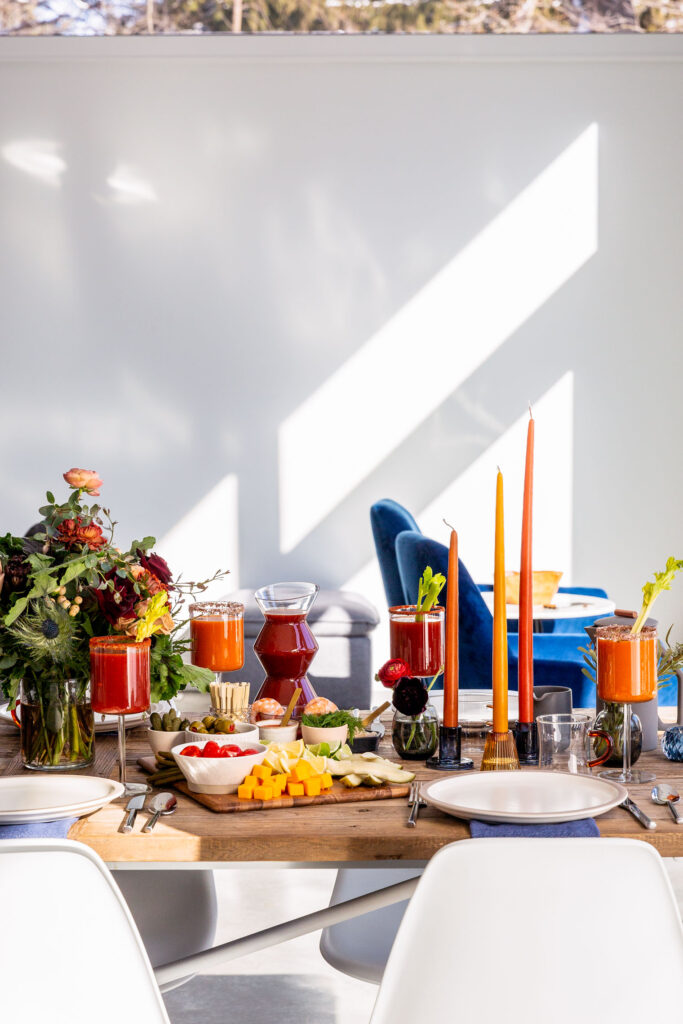 Why Pre-order?
All this is to say that I think you are going to LOVE Tables & Spreads and I'd truly appreciate it if you would consider pre-ordering a copy! The book comes out May 4th but pre-ordering a copy is really import for authors as it allows our publishers to see what the demand is for the book (in case they need to make more) and gives them some numbers to use when pitching it to press outlets.
Also, did I mention that this comes out right before Mother's Day so it would make the perfect gift for the mother figure in your life (whoever that may be – whether they are your literal mother or a sister or friend or mentor or teacher)? Plus, everyone that pre-orders will be getting a pre-order incentive bonus so order now and stay tuned for more details on that in the coming weeks!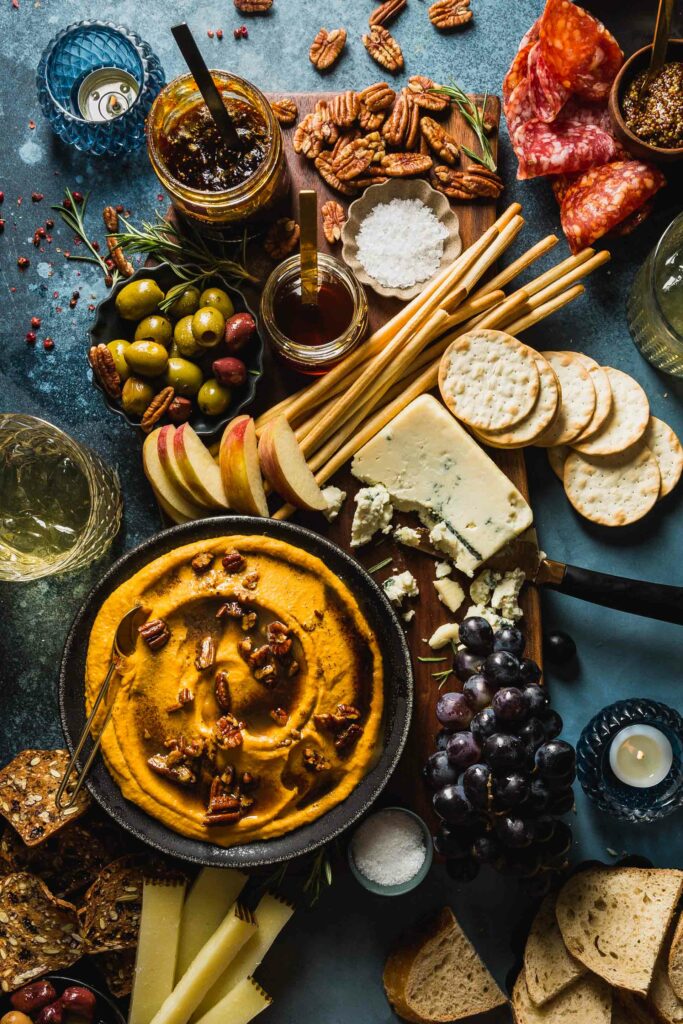 WHERE CAN I PRE-ORDER IT?
Feel free to pick it up from your favorite retailer with any of these links:
United States:
International Accounts:
A Little Sneak PeEk
You can find more details about the book HERE but I wanted to share a few additional photos to get you all excited. Tables & Spreads has more than 60 easy-to-prepare recipes plus behind-the-scenes insight into creating a beautiful, inviting table for every occasion, including tips on choosing a theme, styling your food in creative ways, and achieving that "wow factor" with linens, flowers, music, and more. There are 20 visually striking spreads that range from Ladies Night Lettuce Wraps to a Christmas Morning Dutch Baby Party, Dips for Dinner, and a Boozy Bloody Mary Bar.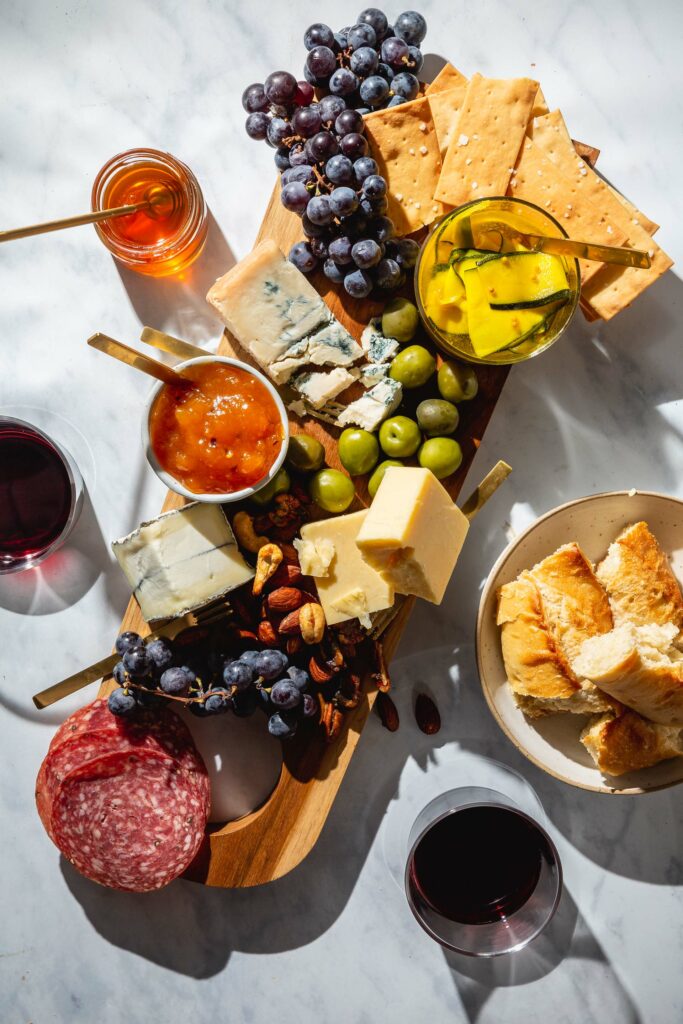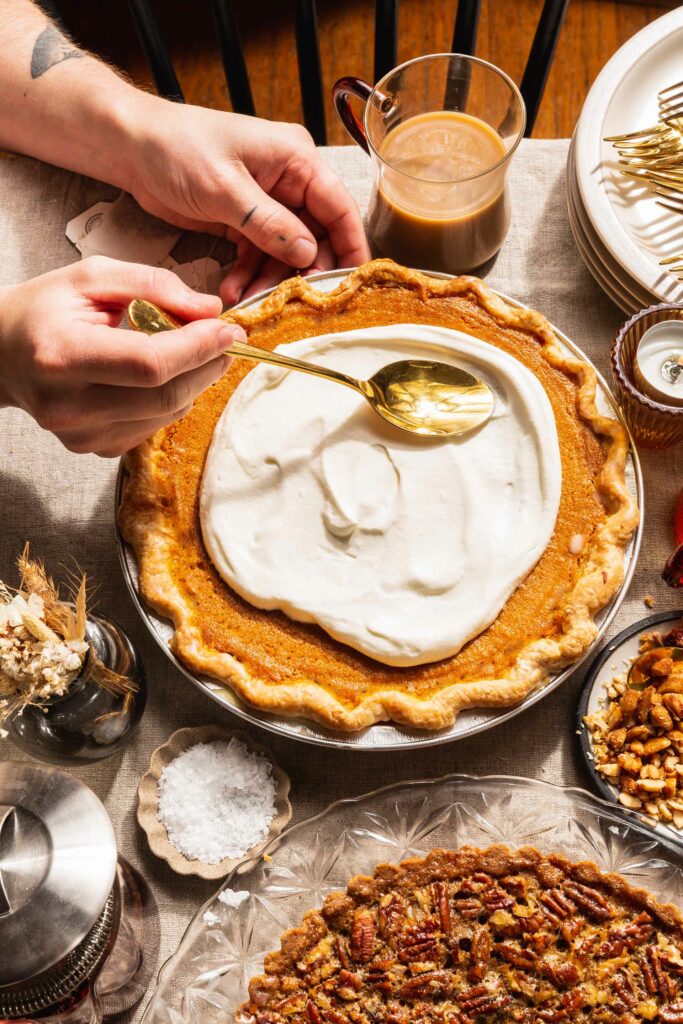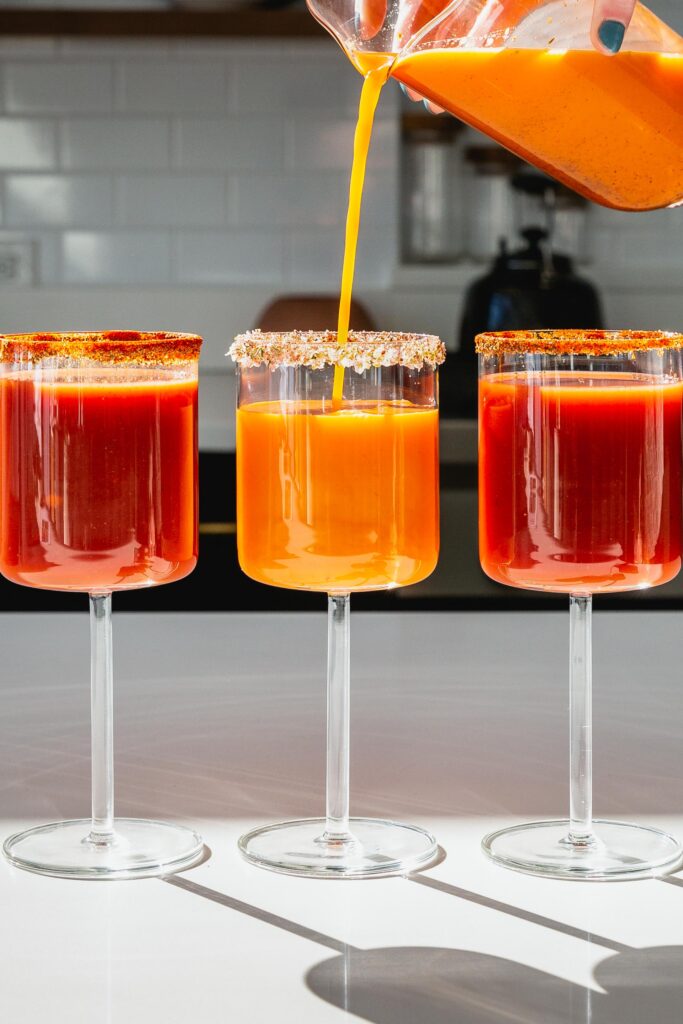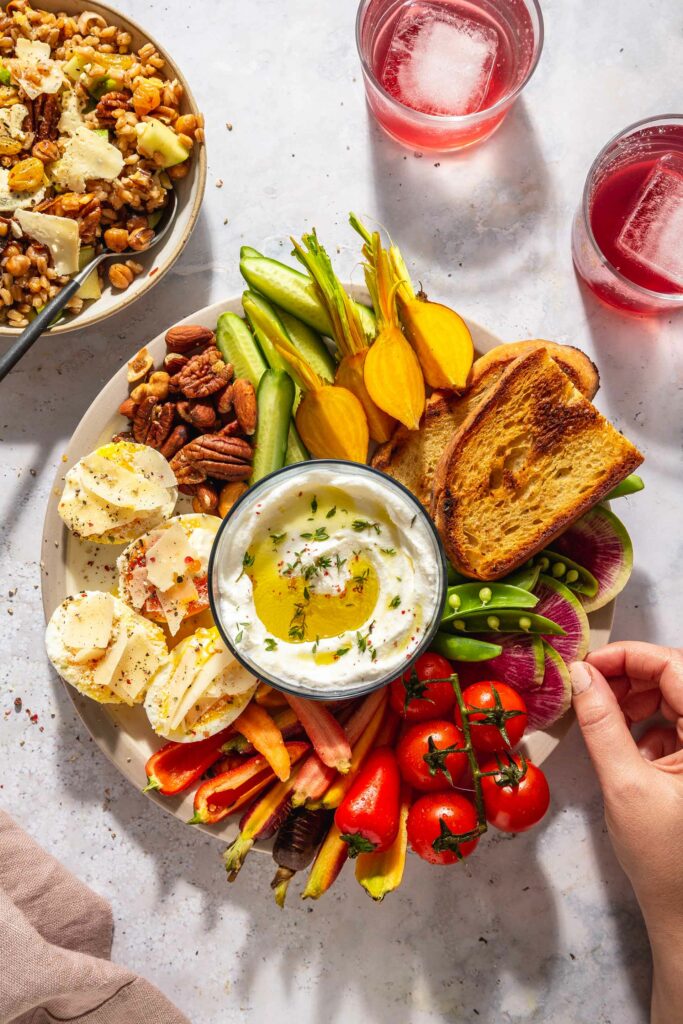 I can't wait for you all to get your hands on this book in May!