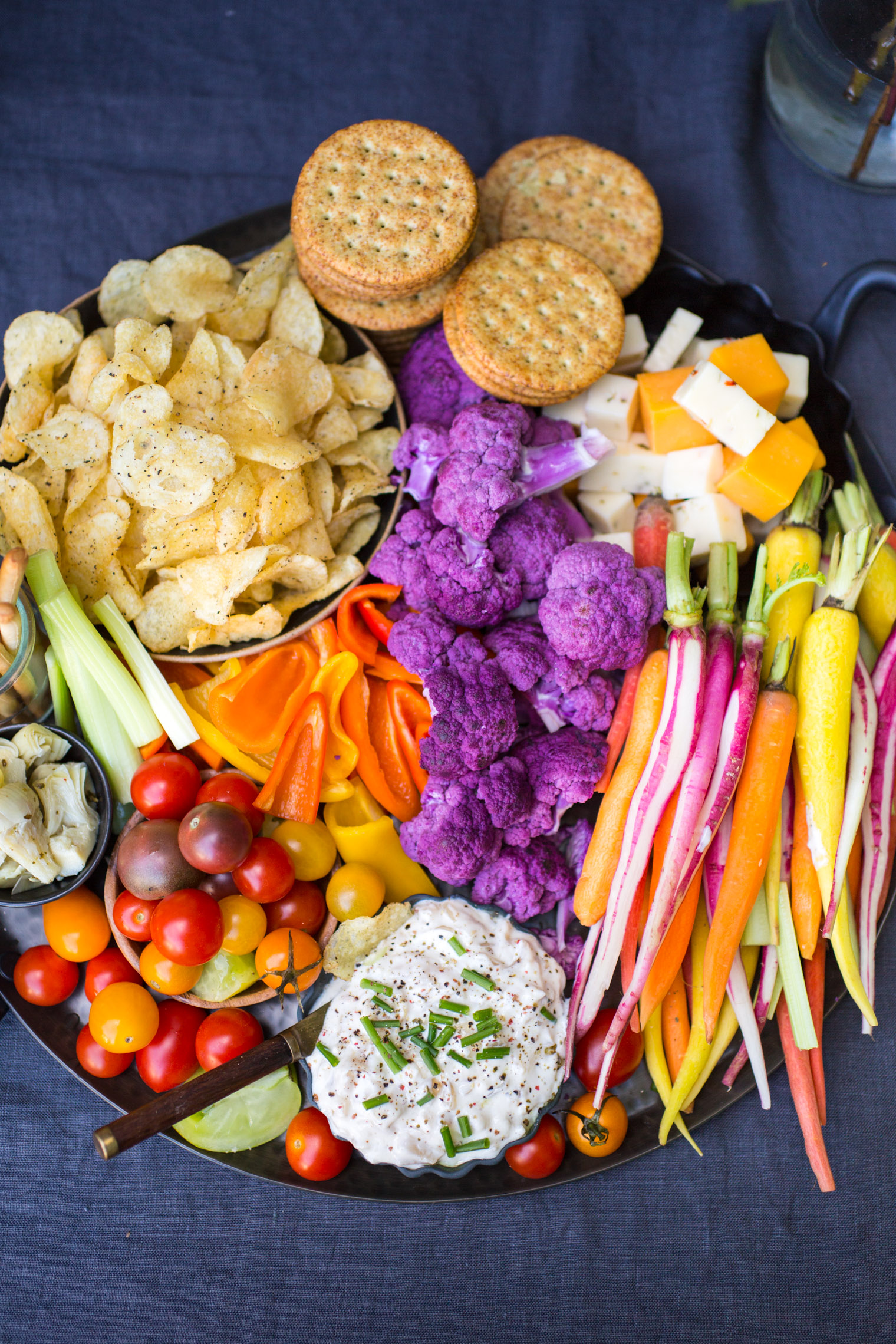 Platters & Boards Cookbook Pre-Order Bonus and Happy Hour Platter + Red Wine Onion Dip!
In a hurry? Click here to JUMP TO RECIPE!
Platters & Boards Cookbook Pre-Order Bonus and Happy Hour Platter + Red Wine Onion Dip recipe! The perfect spread for when friends and family come to party.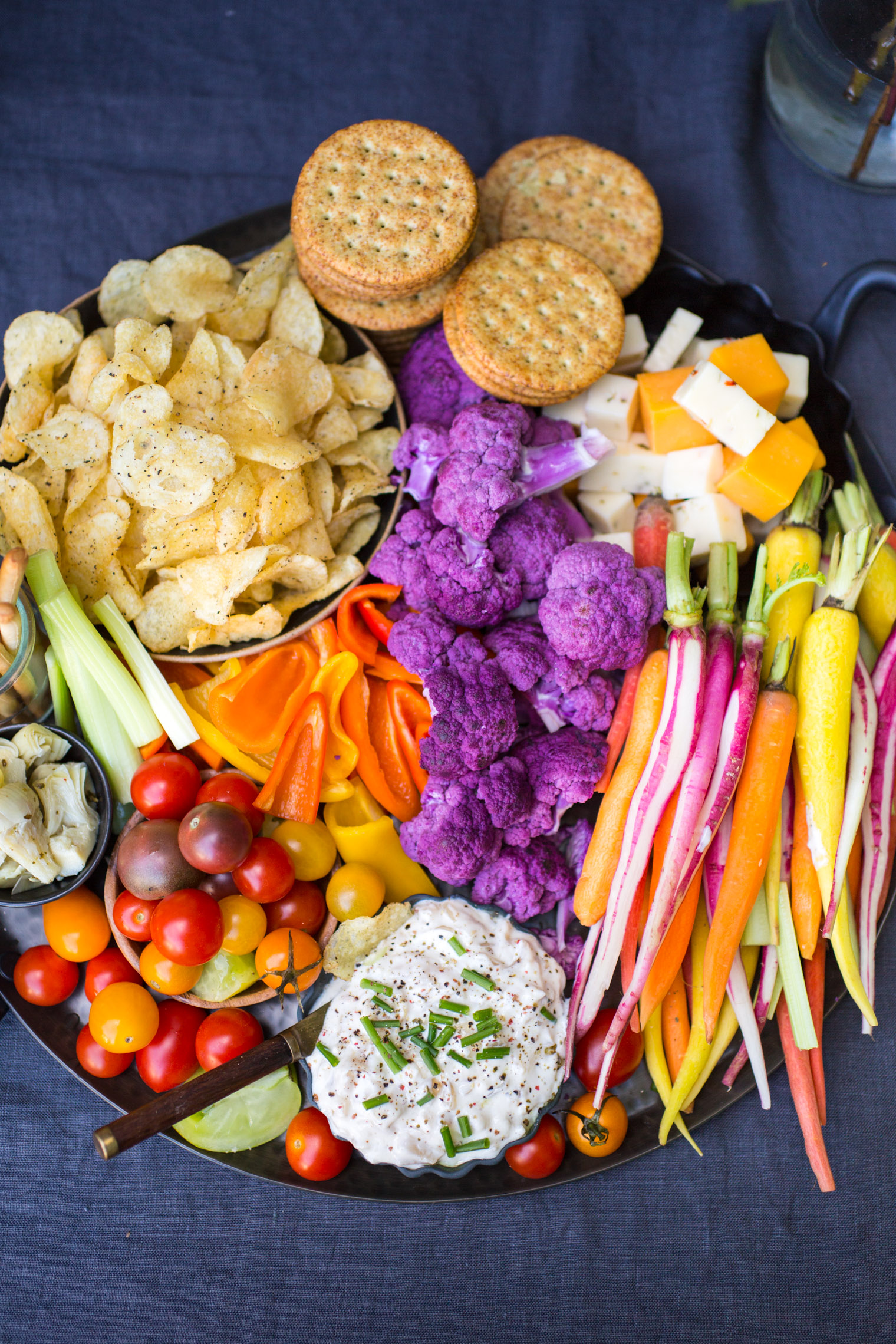 Hey Friends! Have you been looking for an excuse to get your pre-order in for the Platters & Boards Cookbook? Well today is your day because we just launched a pre-order bonus for a dinner playlist curated by none other than moi! Do you like food to be the center of your parties, spending weekends clearing out the fridge by whipping up "spreads" for you and your partner, making food part of your travel adventures, not having to deal with figuring out what music to play when having friends over, listening to catchy girl singers, and rocking out to angst-y 90's babes? Than not only is this cookbook for you but so is this playlist! Plus, let's be real – you were totally going to pick up this cookbook eventually so why not just do it now and get a freebie playlist while you are at it? Here – I'll even drop the links to the places you can pre-order so it can't get any easier:
CLICK HERE FOR PRE-ORDER BONUS PLAYLIST!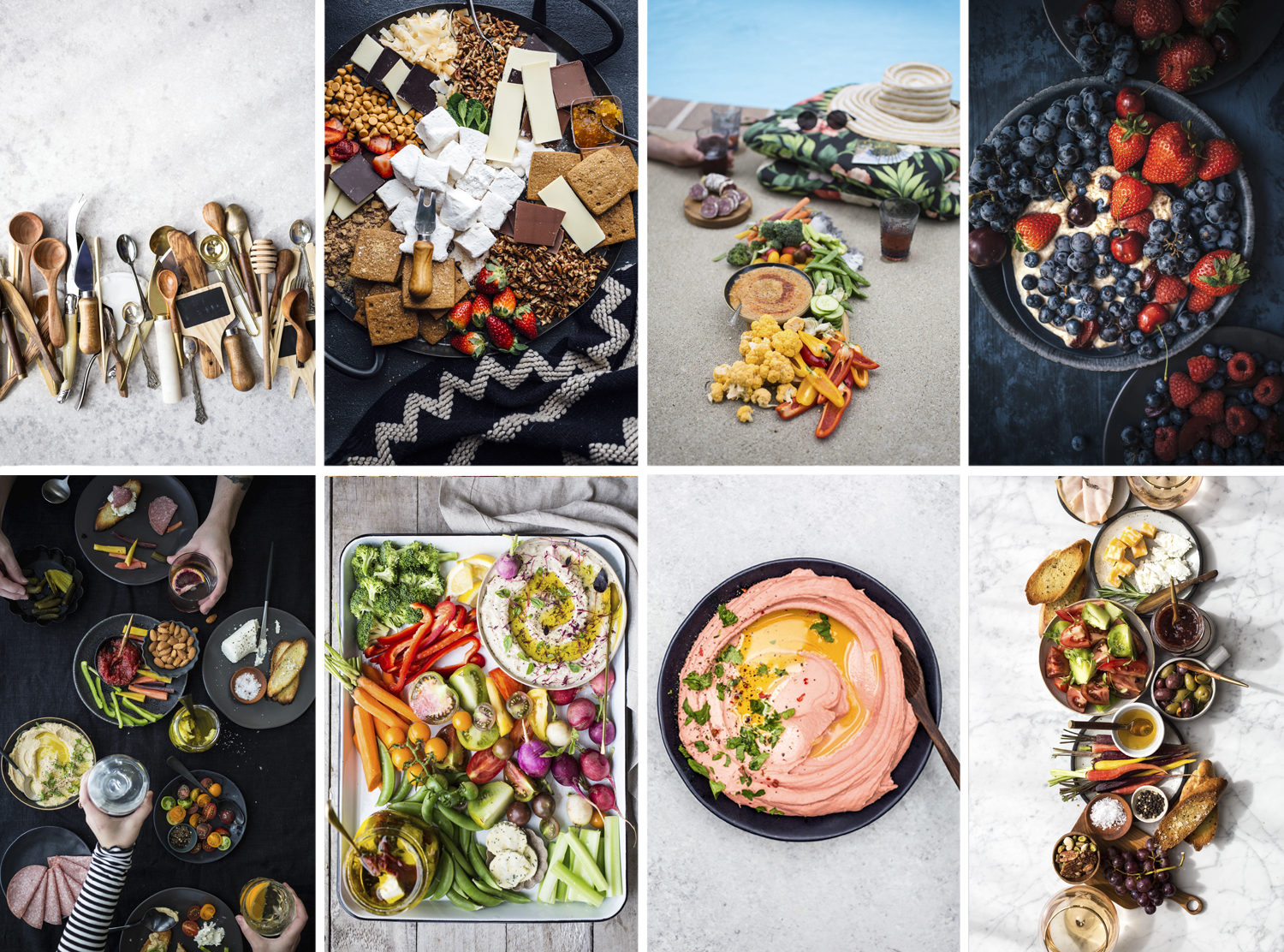 Oh – and in case you forgot what the cookbook is about:
Official description: This visual cornucopia of a cookbook is the guide to entertaining with effortless style. Celebrated author and food blogger Shelly Westerhausen shares the secrets to creating casually chic spreads anyone can make and everyone will enjoy (and envy). Organized by time of day, 40 contemporary arrangements are presented with gorgeous photography, easy-to-prepare recipes, suggested meat and drink pairings, and notes on preparation and presentation. Helpful advice includes tips on portioning, picking surfaces and vessels, pairing complementary textures and flavors, plus a handy chart featuring board suggestions for a variety of occasions (from holiday parties to baby showers). Platters and Boards is an inspiring housewarming or hostess gift and resource for throwing unforgettable get-togethers.
My description: When I'm explaining it in person, I like to tell them that it has 40 spreads (which are themes and food grouping ideas for your event) and each spread has a recipe (examples include Quick-Rose Pickled Grapes, Triple Cheese Truffle Oil Fondue, Fall Harvest Focaccia, Whipped Feta with Black Sesame Seeds, etc) along with a drink pairing and meat suggestion. So really, when you think of the spread being a recipe (because there are food suggestions and instructions) along with some drink recipes supplied, this book is crammed with well over 100 recipes in addition to all sorts of pairing suggestions, presentation tips, and instructions on how to scale your spreads for any size group. Also, I see you out there introverts, this cookbook is certainly an entertaining book but there are also quite a few spreads that focus on feeding smaller groups and couples.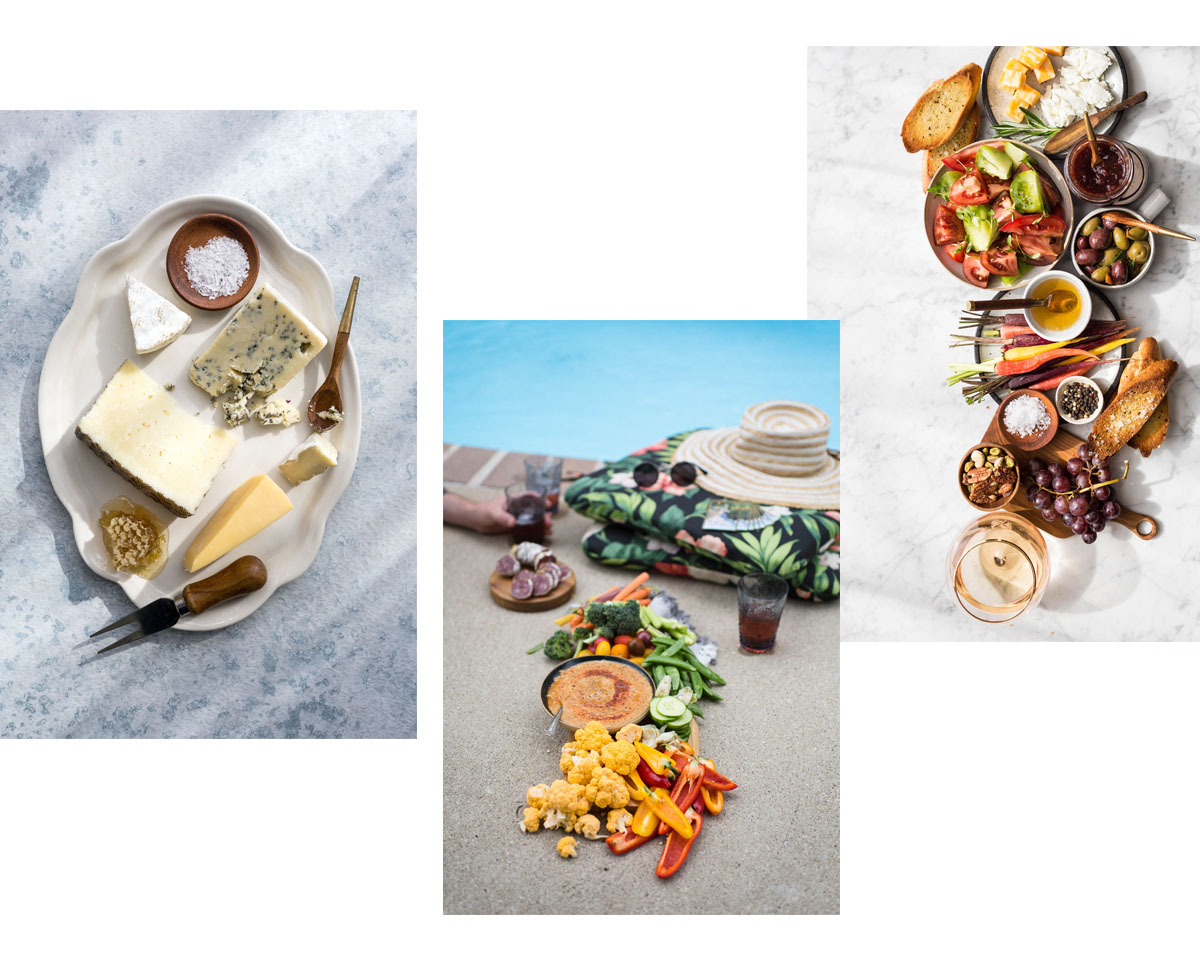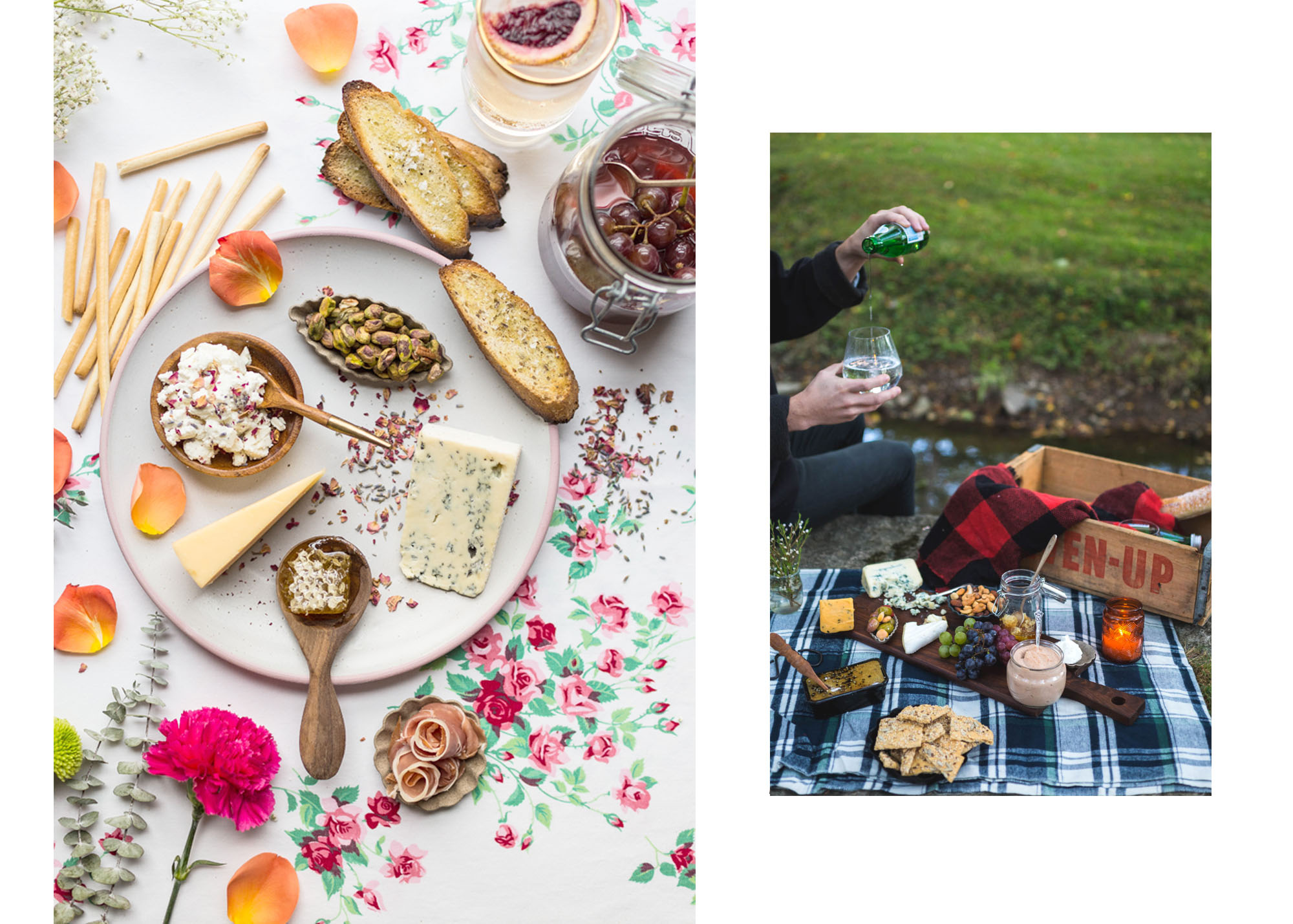 Remember earlier when I said it was your lucky day? Well, I wasn't only saying that because of the playlist but also because I'm sharing a spread and recipe from the new book! Below you'll find the Happy Hour Platter and the recipe for Red Wine Caramelized Onion Dip. This recipe + spread combo is perfect for a gathering of any size. Growing up, no party was complete without a big bowl of potato chips and packaged onion dip. I've learned to recreate a homemade version (that I find much more flavorful!) of the childhood classic dip by caramelizing onions and then folding them into a mixture of sour cream and Greek yogurt. The onions can be caramelized ahead of time (the night before or several hours before) and kept covered in the fridge until ready to serve.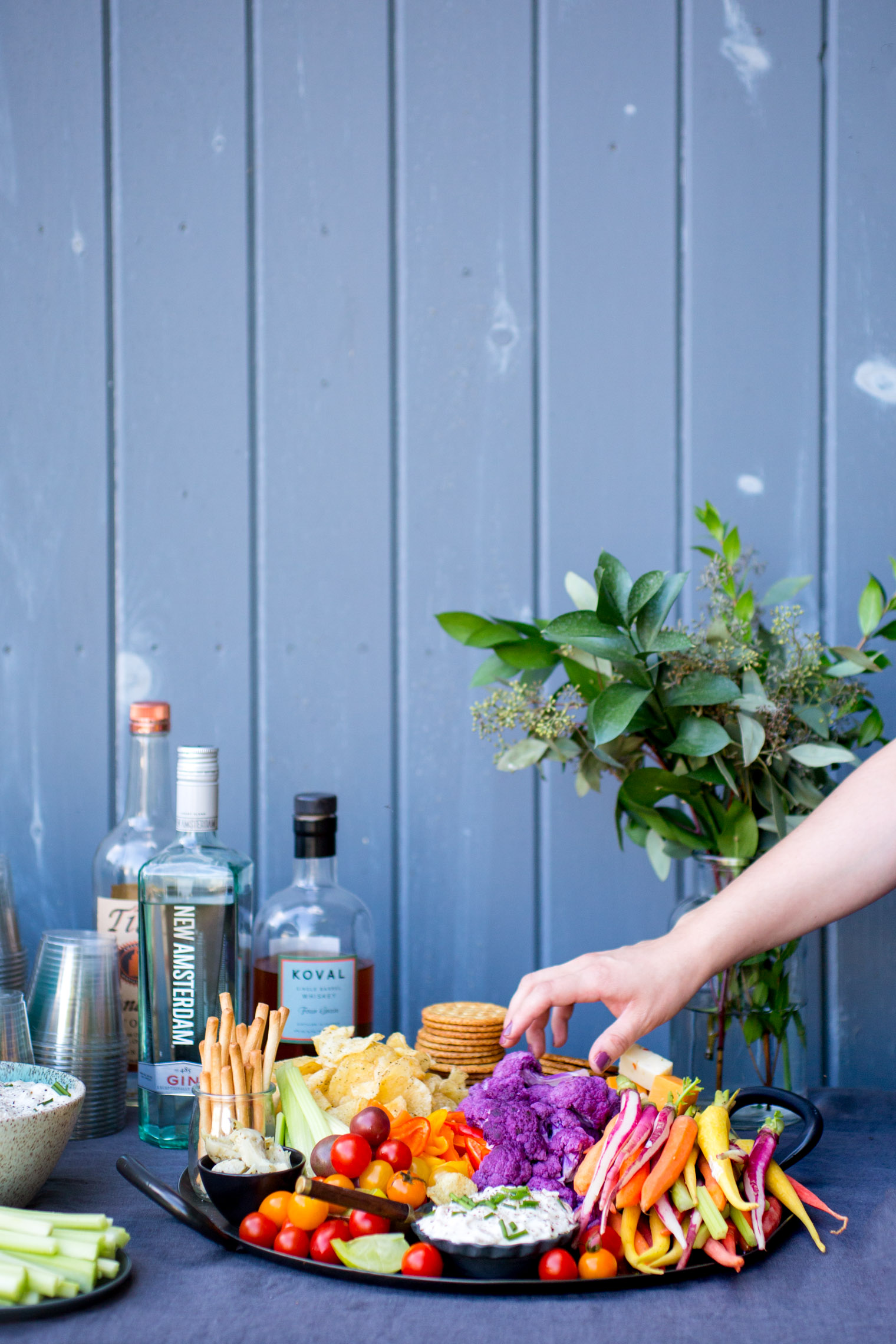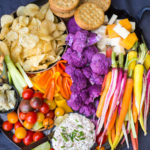 Happy Hour Platter
This fuss-free Happy Hour Platter is the perfect way to start to any party!

Ingredients
Red Wine Caramelized Onion Dip (recipe below)

16

oz

potato chips

3

cups

olives

8

oz

marinated artichoke

16

oz

crackers

6

cups

raw vegetables

36

store-bought breadsticks

48

oz

cheese cubes
Instructions
Transfer the dip, potato chips, olive, and marinated olives into small dishes and place them throughout a large serving tray. Fill in remaining areas on the tray with crackers, vegetables, breadsticks, and cheese cubes. Serve right away.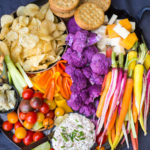 Red Wine Caramelized Onion Dip
The perfect spread for when friends and family come to party.
Ingredients
1

⁄4 cup [60 ml] olive oil

4

large white onions

finely chopped

1⁄4

cup

red wine

1/2

tsp fine sea salt

2

cups

[480 g] sour cream

1

cup

[240 g] Greek yogurt

1

Tbsp

tamari or soy sauce

Dash of freshly ground black pepper
Instructions
In a large saucepan over medium heat, warm the olive oil. Add the onions and sauté for 20 to 25 minutes, stirring often, until golden brown. Add the red wine and sauté until the wine is cooked off, about 10 minutes more. Remove from the heat, add the salt, and let cool.

Once cooled, transfer to a medium mixing bowl and fold in the sour cream, yogurt, and soy sauce. Season with pepper and more salt, if needed. Transfer to the fridge and refrigerate for at least 30 minutes before serving.