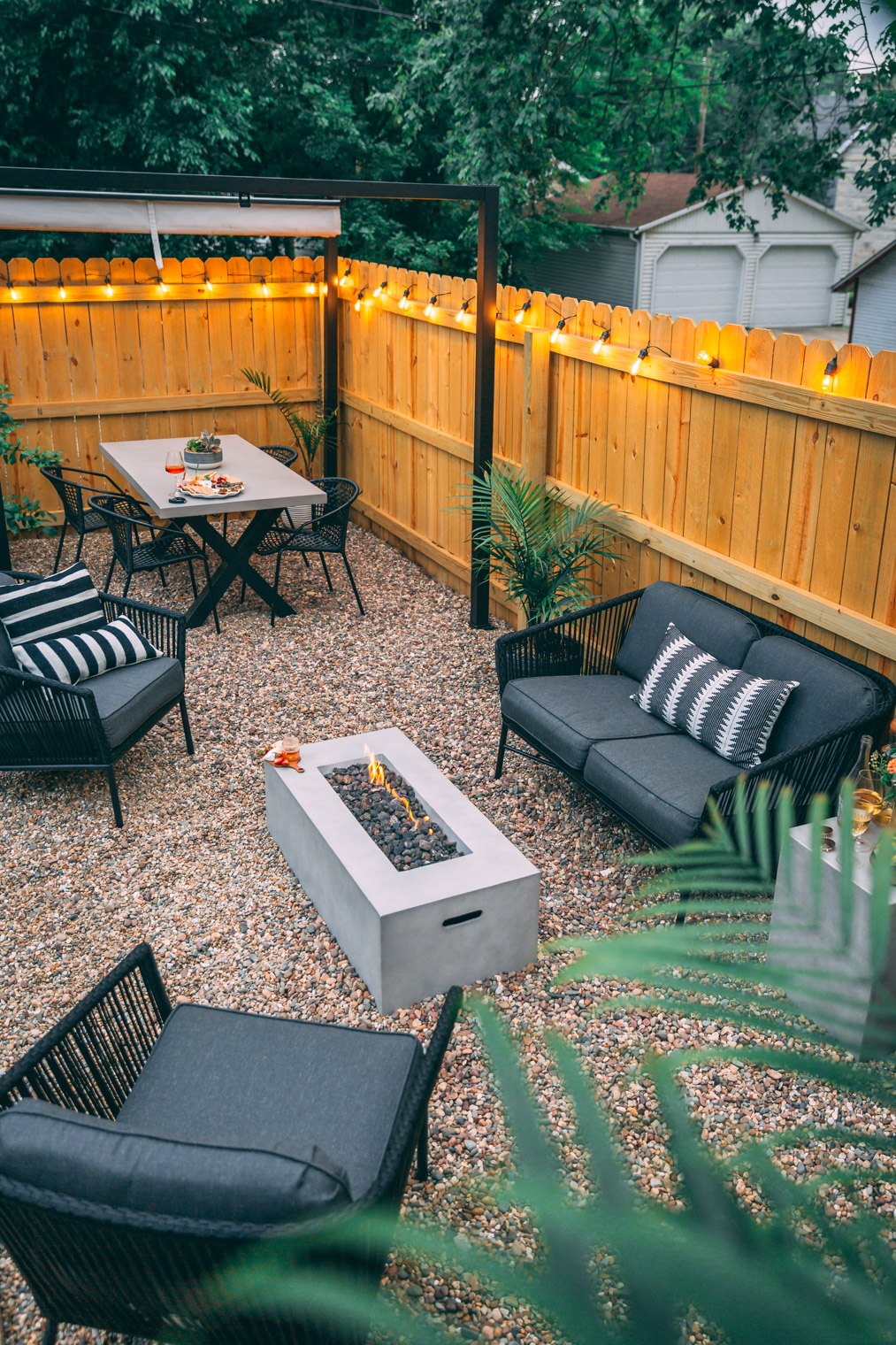 Backyard Makeover with Harvest Organics!
Today I am talking all about the backyard makeover we've spent the last few weekends working on! Please note that this post was sponsored by Harvest Organics, but all opinions are my own. Thank you for supporting the brands that make VV possible. #TheHarvestEffect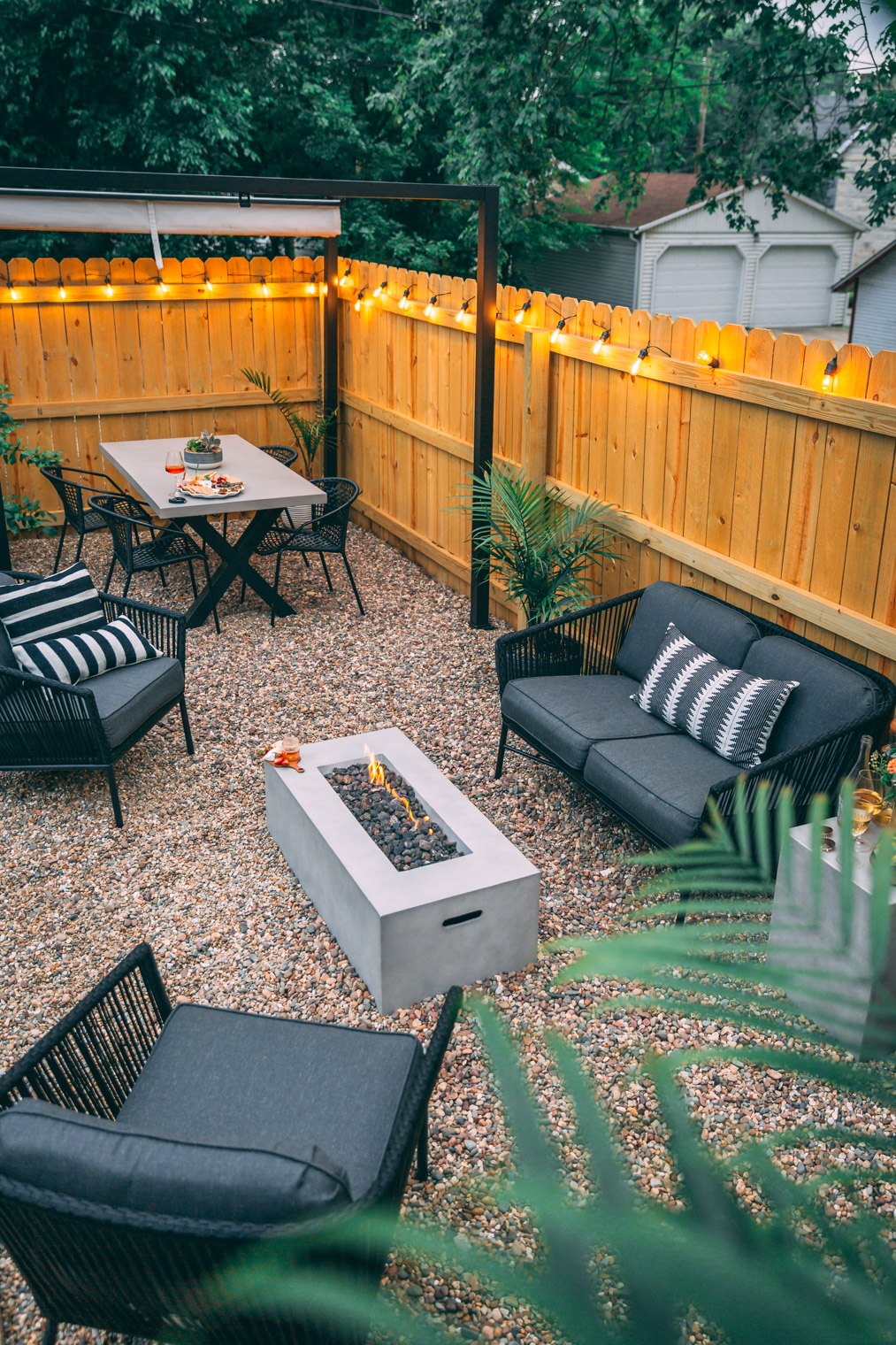 Moving into a house in the dead of winter can be a bit of a gamble when it comes to the yard. We knew there was a hideous chain link fence (broken in some parts too – see photo below) that needed replaced but we didn't know what else to really expect. Come spring, we were pleased to see beautiful bushes and perennials pot up. Also, after cleaning up a ton of trash in the back (womp womp), we discovered that grass didn't grow in a large portion of the yard. This sparked an idea to, instead of just putting grass seed down, build a backyard "chill zone" complete with dining area, grill corner, and gas fire hang spot.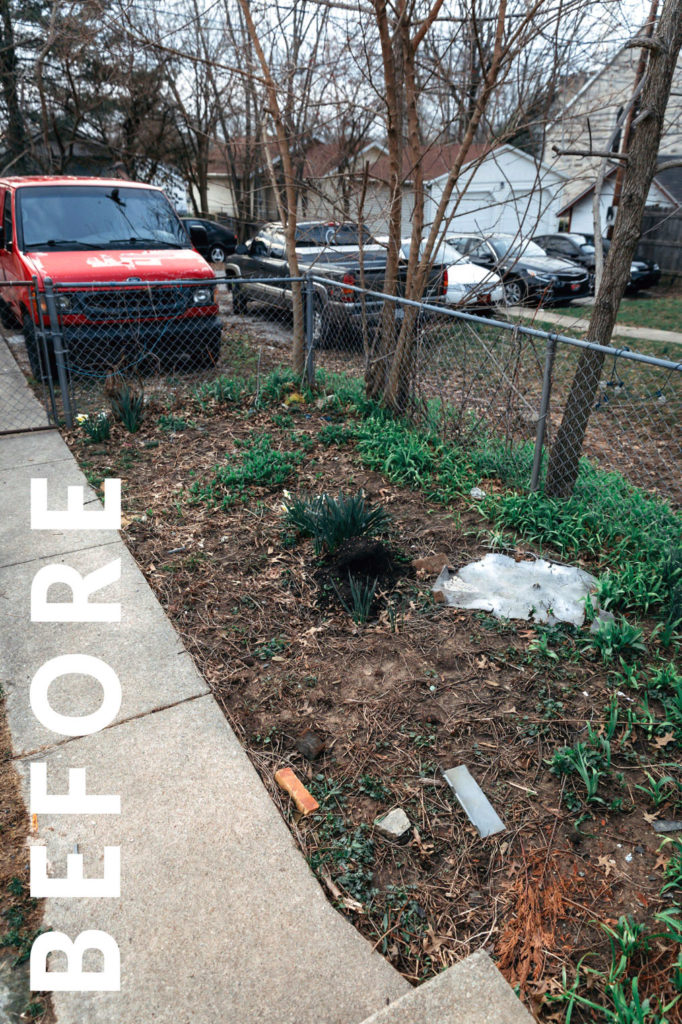 All in all, the project took us 5 weekends to complete and we broke it down into smaller projects that we'd tackle over a two day stretch:
1. Build a fence: Wyatt's dad came down to help with this and it took them a total of 4 days to complete. We used treated wood so I won't be able to stain it until the fall so it does give off a slightly greenish hue in some of the photos. They also used boards instead of panels so it will hopefully last longer and be a bit sturdier. Although probably the hardest of all the projects, having this privacy fence to block out the alley makes the biggest difference.
2. Lay down rock: This was the next biggest step. We are grateful to have a few friends that helps us dig the dirt down a few inches, level the ground out, lay down landscape fabric, and haul in rocks and pebbles. We went back and forth for weeks on whether we should do pebbles or build a wood deck and I'm so glad we went with the rocks. To be honest, I was a bit nervous that it would look like an ugly gravel driveway but I think it turned out great!
3. Assemble and arrange furniture: Do not underestimate the amount of time it takes to assemble furniture! The Shade Pergola was by far the most time consuming but I has already proven to be quite useful on sunny, hot days. I went with a dark grey and black minimalist vibe that catered to my love of mid-century modern while also being comfy enough to lounge in. Another decision we struggled with was whether to get a gas fire or wood burning fire pit. Although I was leaning towards a wood burning pit because I love the smell of a campfire, Wyatt really wanted to go with a gas fire because he felt like we'd use it more often since they are so easy to turn on and off at your leisure. In the end, I'm so happy we went the gas route – we bought a propane tank cover that matches the fire table and doubles as a nice end table. We are also able to easily hide the tube that runs between the two under the rocks which is another plus! I've been going out there in the evening with my book and am able to turn the fire on within seconds and enjoy it for a little while without having to put any effort into it!
4. Decorate with planters, string lights, and throw pillows: Since we tore up the little green that was flourishing, I wanted to bring as many plants into the space as possible. When looking at outdoor "makeover" designs online, a lot had, in my opinion, very unpractical decorating touches with piles of throw pillows, weird shelves added to the fence for trinkets, and /or hanging items on the fence (such as pictures and mirrors). Although I did add a few throw pillows, I wanted the main focus of our patio-scape to be lush plants which I put in big pots all around the area. After having so much success with using Harvest Organics for my garden, I was excited to use their potting soil mix for the these potted plants. I also love the idea that by using Harvest Organic soil, I am a part of the movement to reduce waste and replenish the earth since they recycle yard and food scraps by turning it into rich soil.#TheHarvestEffect
Lastly, we hung string lights so we wouldn't have to have our porch light on during the evenings when we're out there with a fire.
5. Replace outdoor light fixtures: There are porch lights that I bought replacement lights for as they look like they've been there since the house was built in the 1920's (an exaggeration, but still). I'll be honest and say that we still have not gotten around to replacing them but it's the last thing on our list and I'm feeling pretty proud that we managed to tackle everything else in a few short weeks.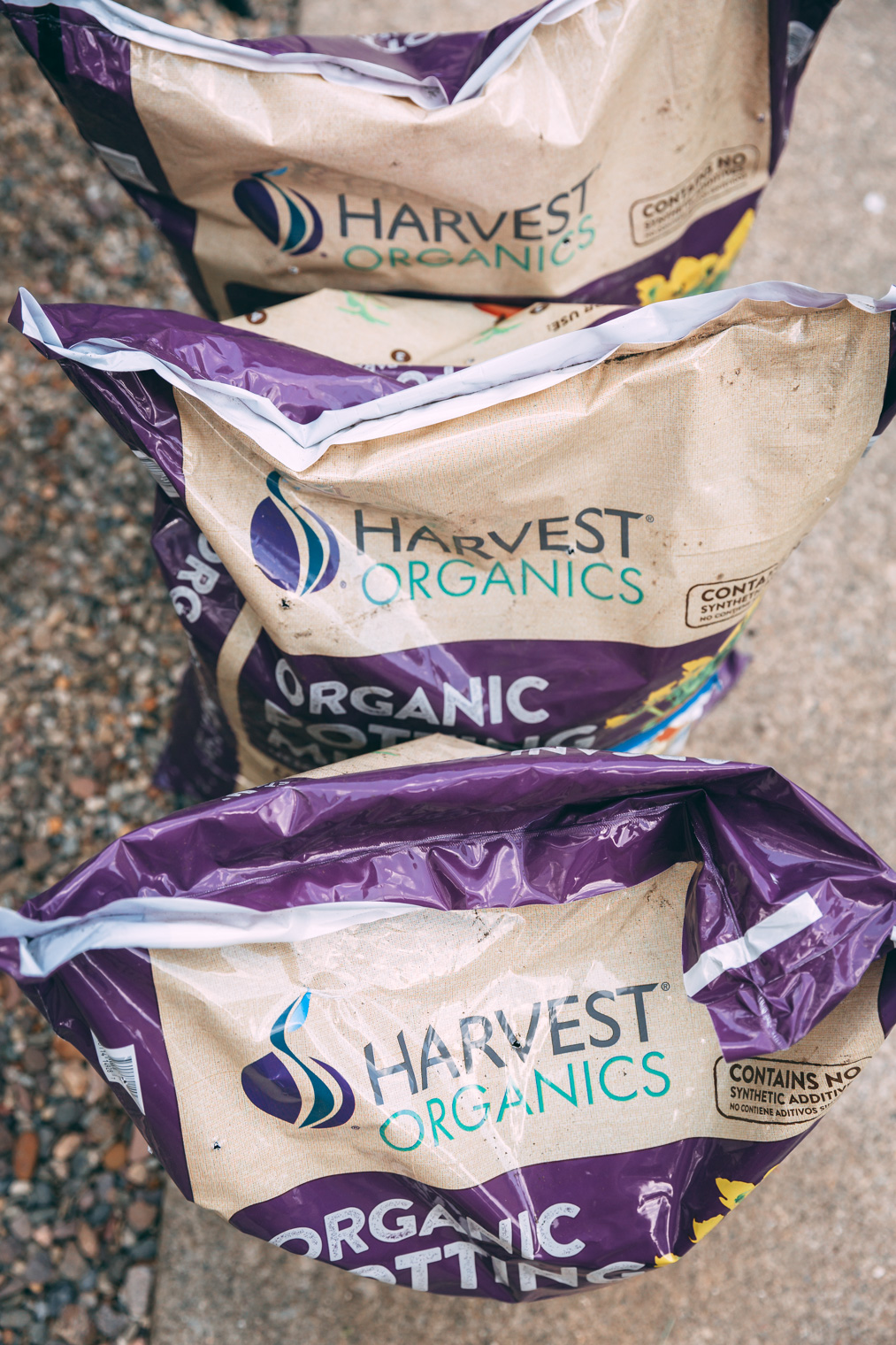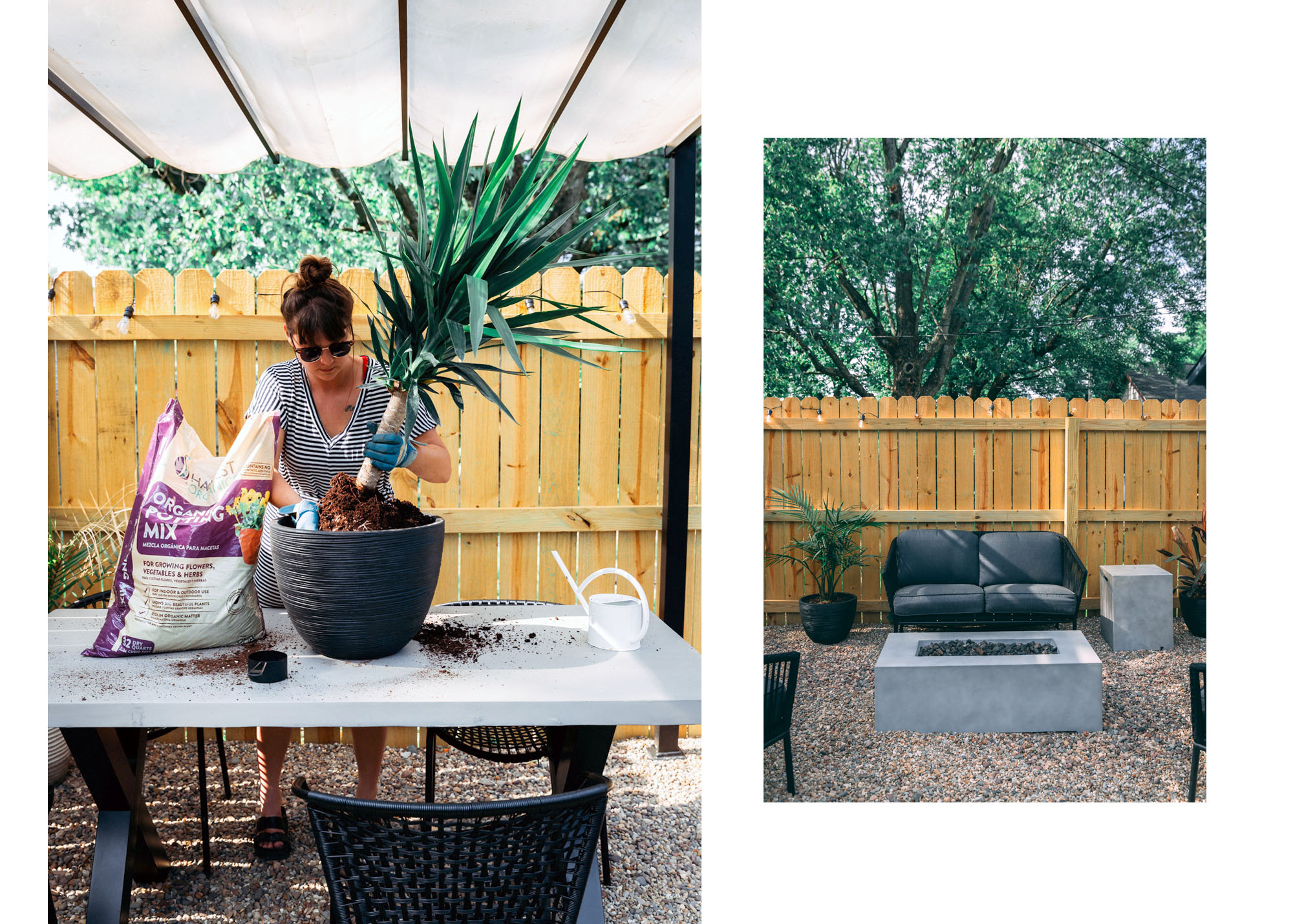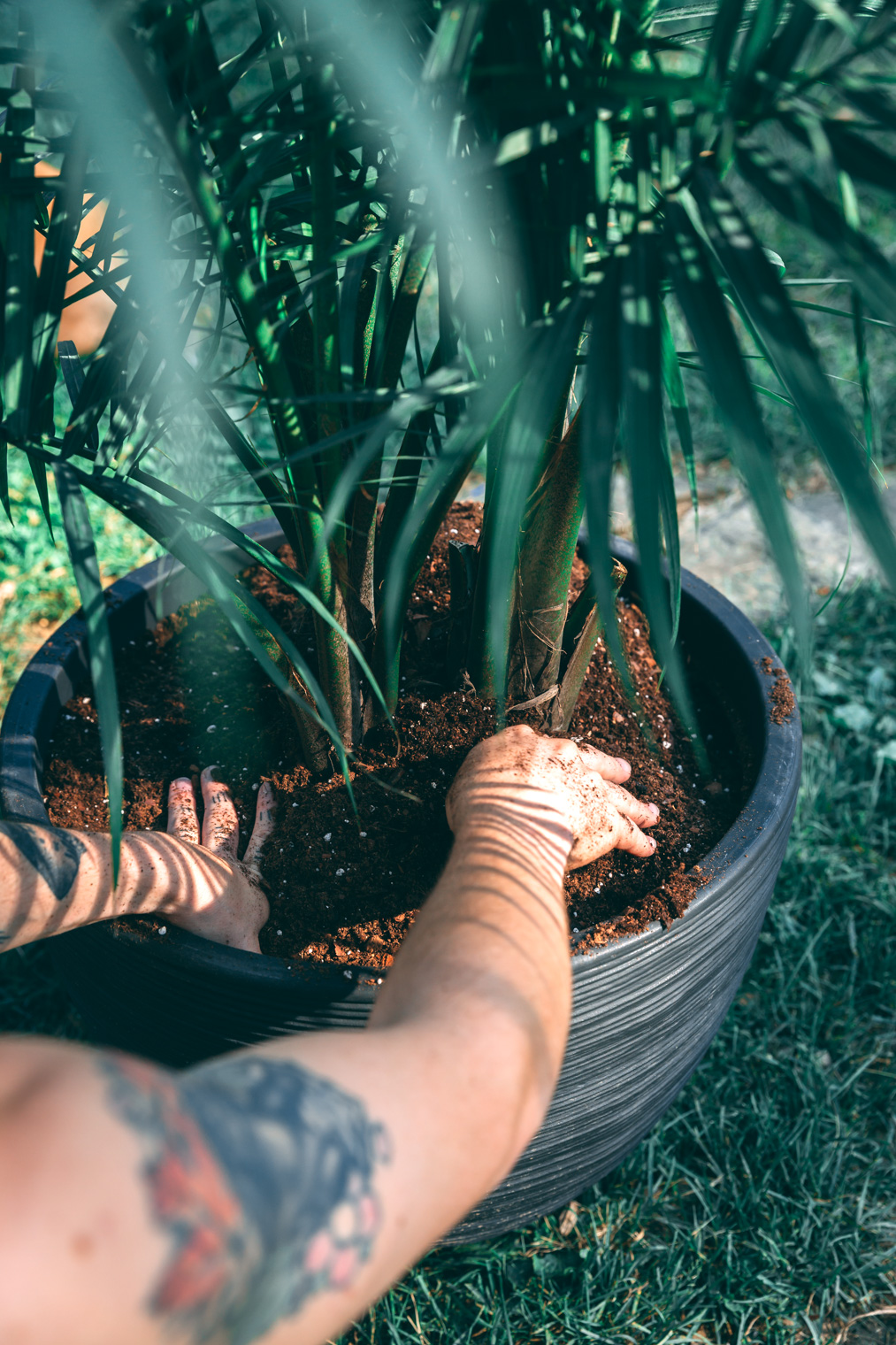 Get the look: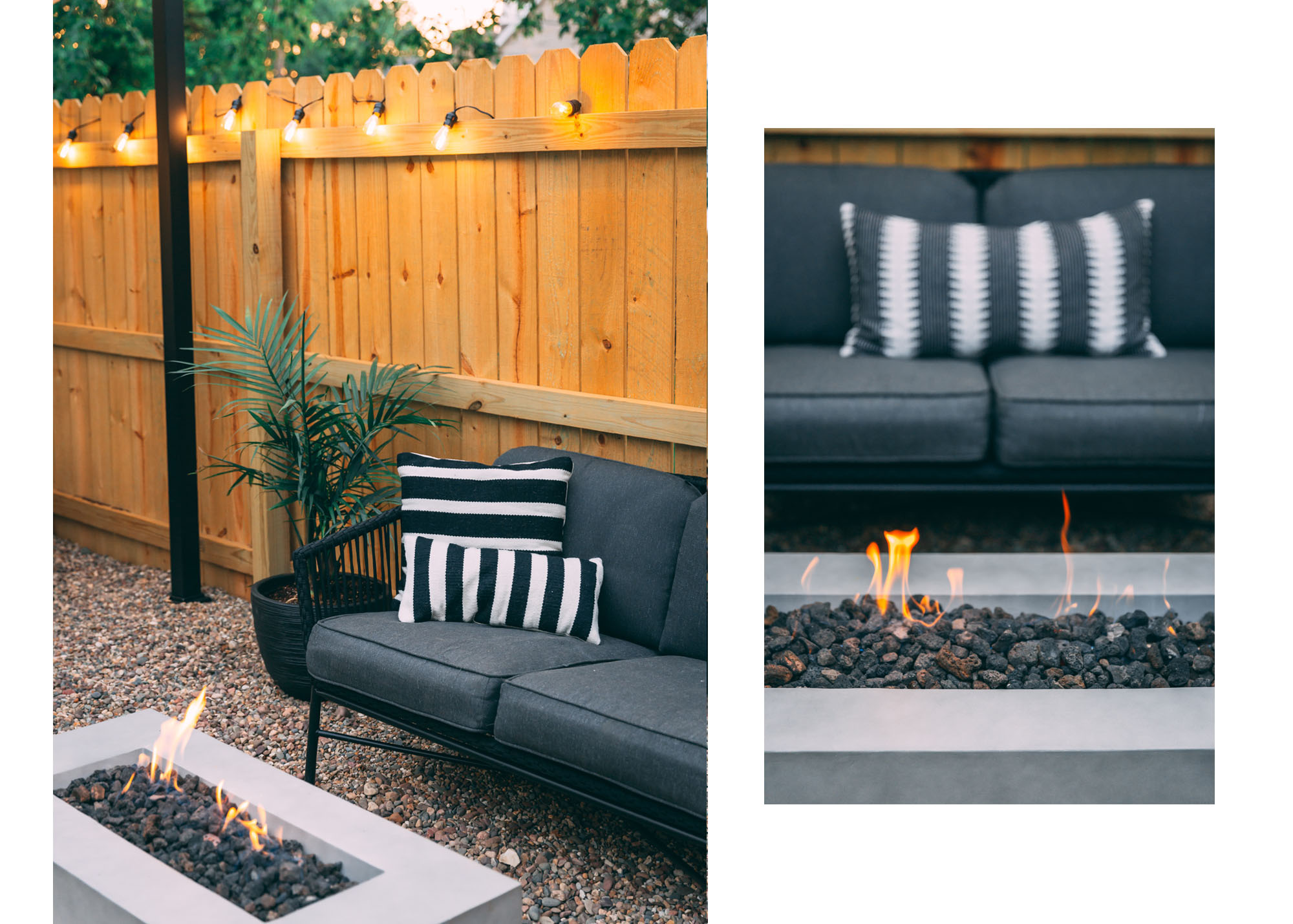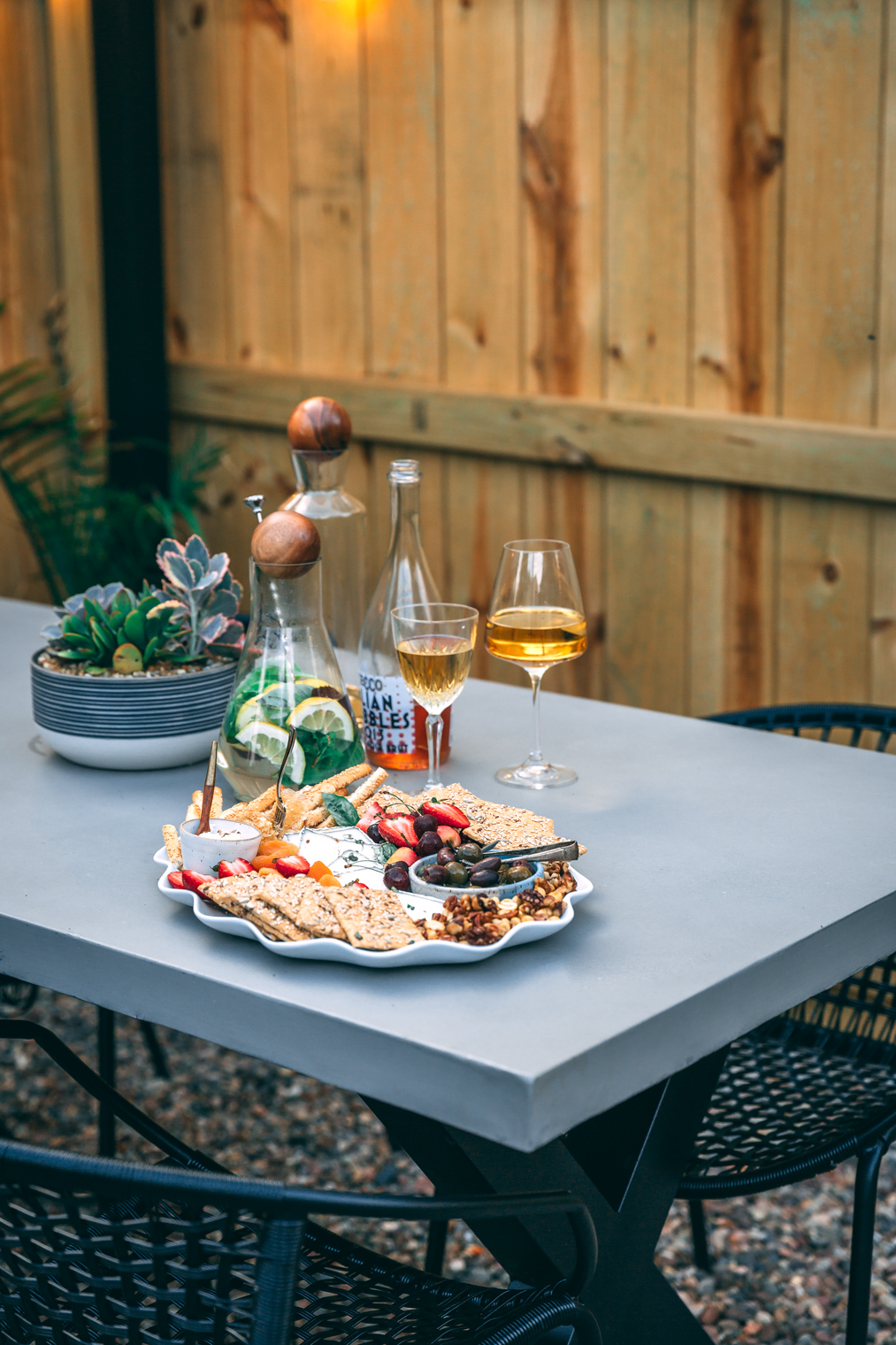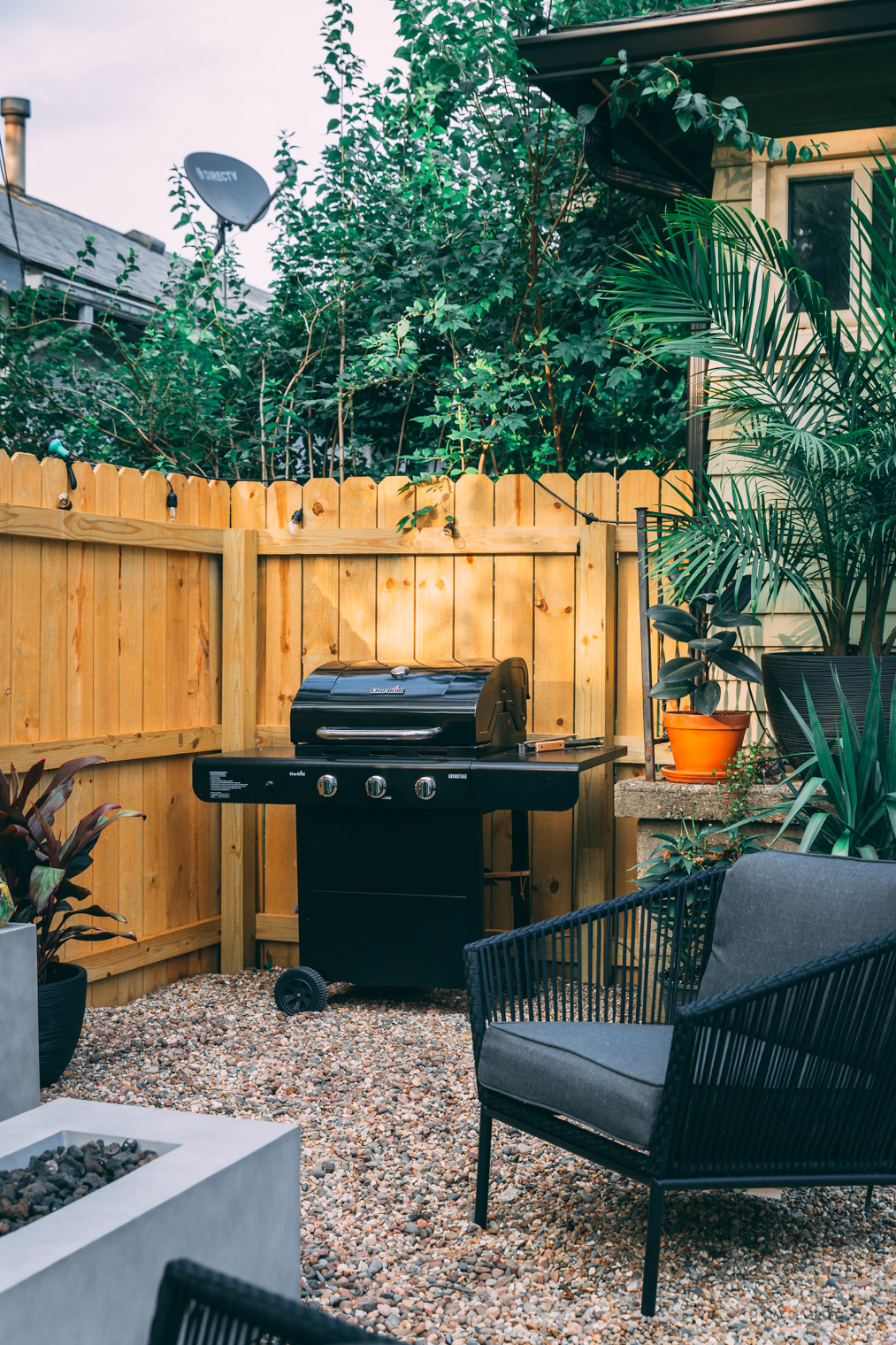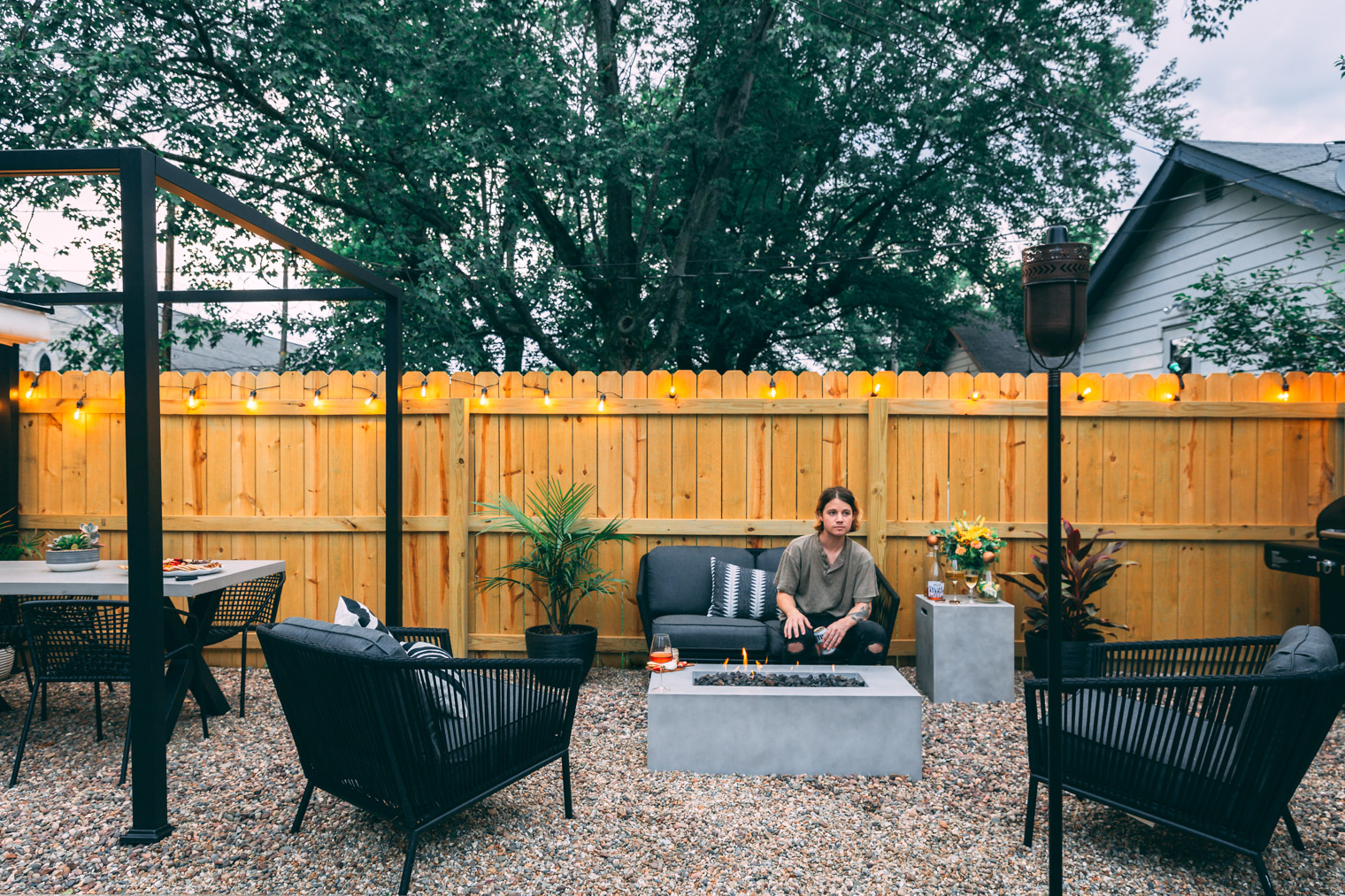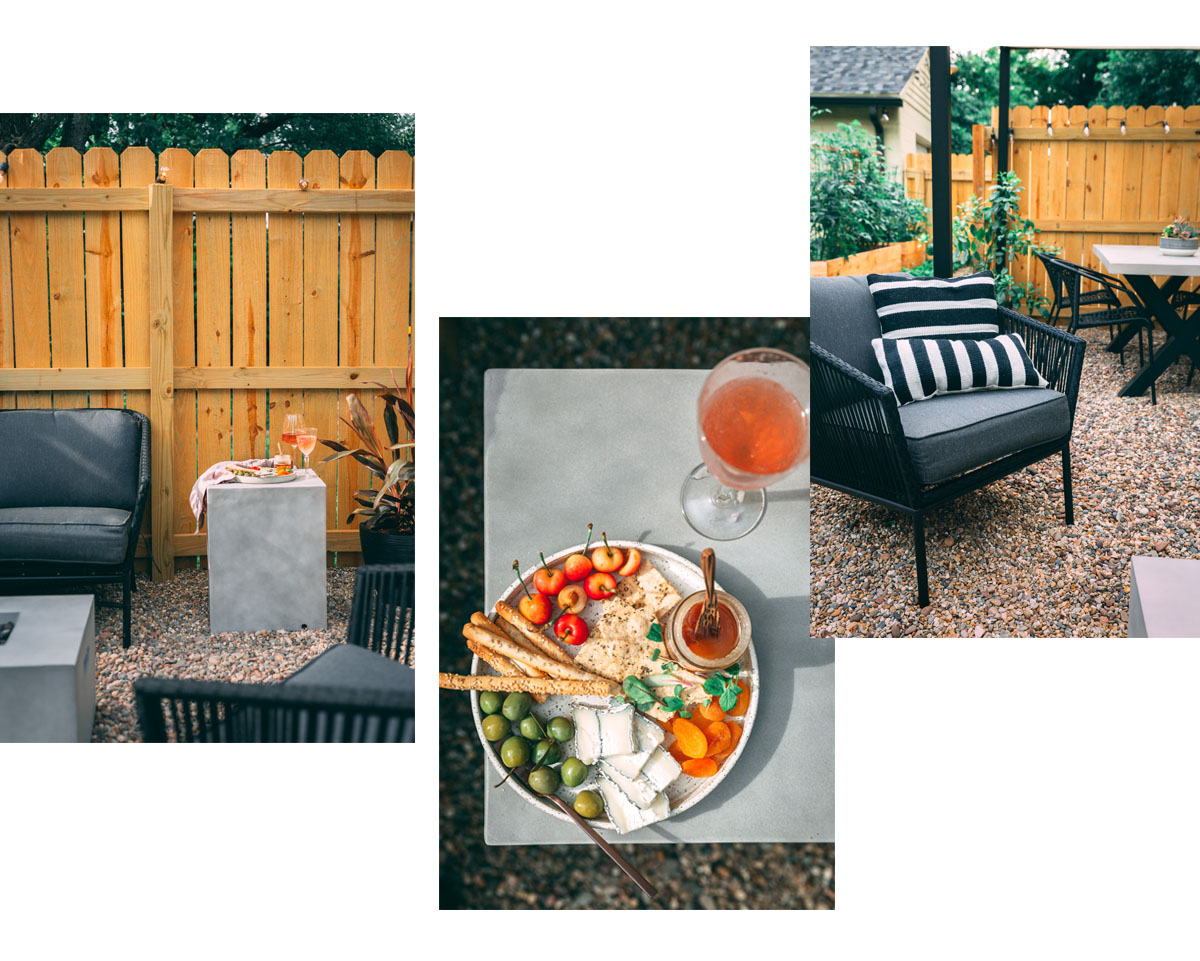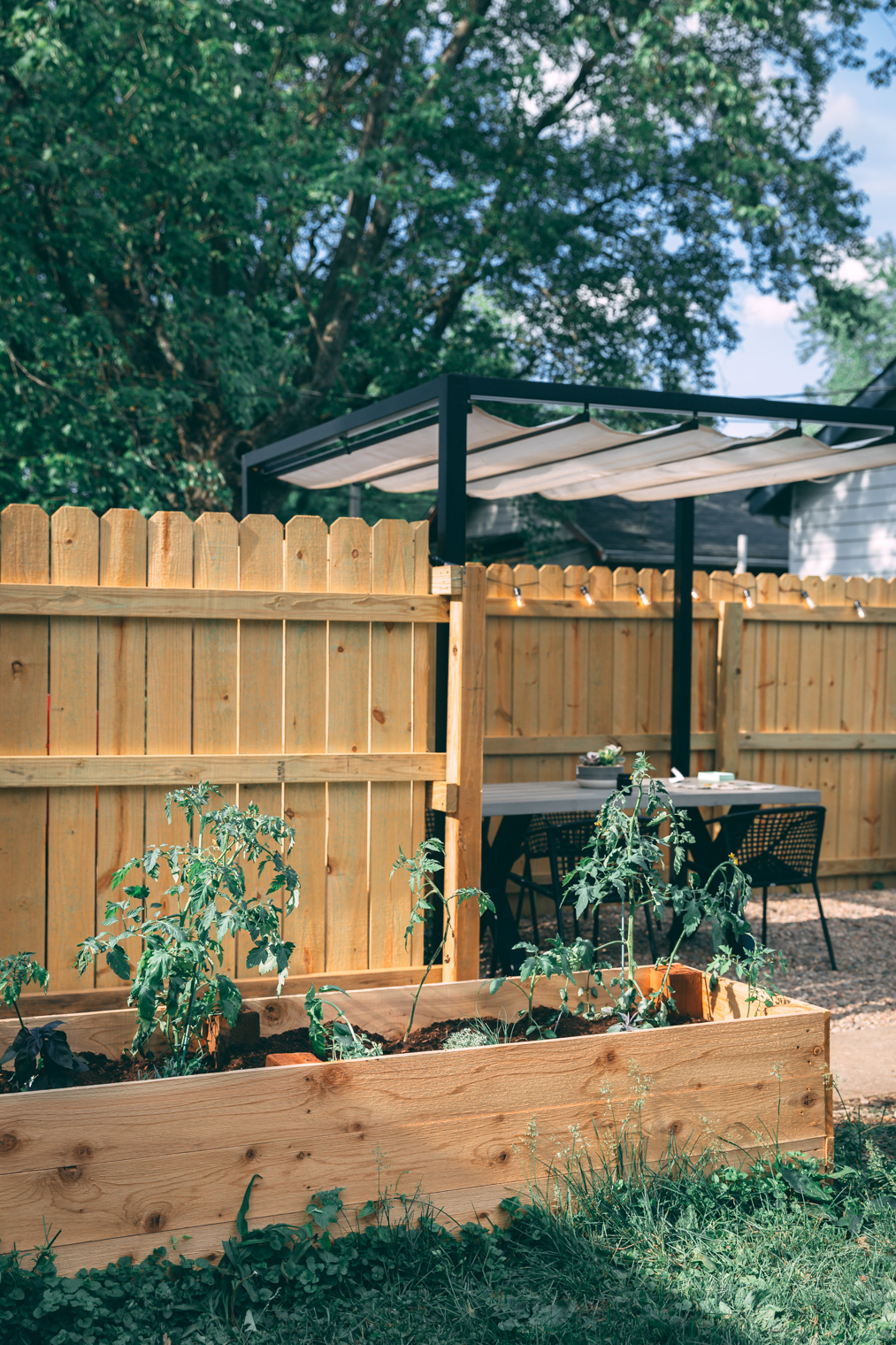 That's it! The space isn't huge but it's perfect for grills outs followed by cocktails around the fire. Now to move on to the next project (jk jk! I'll be out here enjoying this space all summer long).