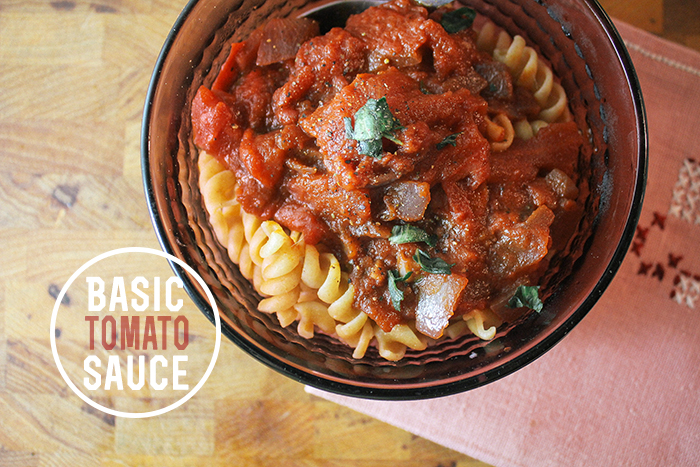 Basics: Homemade Tomato Sauce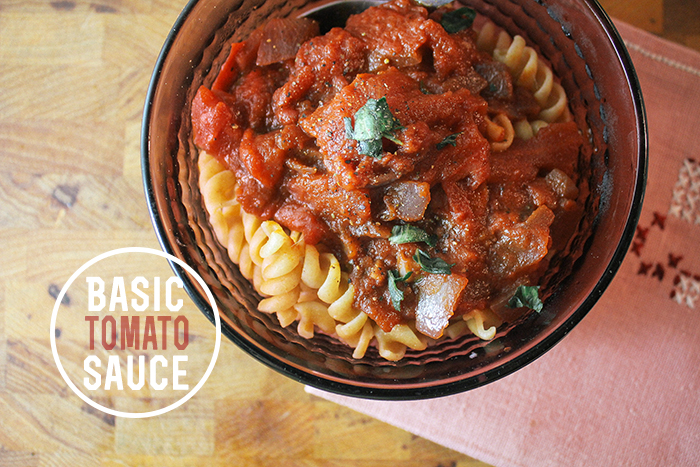 I'm not going to lie to you. It's the last leg of winter and I am feeling as uninspired by food as is heavenly possible. I'm over root vegetables. And citrus cakes. And winter squash curry. At first, I was pretty bummed out by this realization. But in retrospect – it happens and it's a good learning experience to look for inspiration in more than just pretty produce and cleverly flavored recipe combinations.
So, I am taking this lull as an opportunity to hone in on basics in the kitchen. If you've ever owned a food blog then you've probably noticed that there are certain standards that are expected of you. You've probably been at a gathering or in a kitchen with someone while they were cooking and everyone turned to you for advice. "Oh! Shelly owns a food blog – ask her!". I mean, yes, I have an unhealthy obsession with food but that does not make me the best cook in the kitchen. Heck. The whole reason I started this blog was to push me to become a better cook.
Sometimes the goals off VV can get lost in the trends of fun flavor pairings and exotic ingredients. So, as mentioned, this is my opportunity to hone in on basics ranging from nut butter to standardizing a soup recipe to making pasta sauce. The Kitchn recently posted a few articles about recipes you should know by heart. Do you have a basic pizza dough recipe you always turn to? Or minestrone recipe? Or a mindless recipe work that you can just whip up without having to read through 3 pages full of instructions? Knowing a few recipes and basic kitchen skills will help you to be confident next time everyone turns to you in the kitchen.
Often times we get so used to the convenience of buying things at the store that we forget about how simple they really are. I was reminded of this when making vegetable stock and again with this pasta sauce. Did you know you can make your own pasta sauce in about the same amount of time it will take to boil that big pot of water and cook your pasta? Crazy! And you can probably make it with ingredients right from your pantry.
So, instead of tackling that daunting step-by-step on how to make your next elaborate meal…why don't you take an evening to perfect your own tomato sauce recipe that can be replicated over and over again?
[Oh and side note. I've also been taking this time to do a little clean up around VV. I've put some energy into giving VV's Facebook Page a small makeover and started re-doing my 'Recipe' page [which is a loooong ongoing process]. If your into random recipe suggestions, links to weird / funny / encouraging articles, and the occasional puppy pic – then head on over to Facebook and like VV. Okay, that was my oooonly and last plug-in for the day. But…to be fair, I don't have any annoying advertisements flashing all over my pages so a quick suggestion won't ruin it. Maybe? Hopefully? Please, don't leave!.]
Basic Tomato Sauce
 1 16 ounce can of whole tomatoes
2 garlic cloves, minced
Italian herbs (basil, oregano, thyme – dried or fresh)
1 Tablespoon olive oil
1 onion, diced
red wine , optional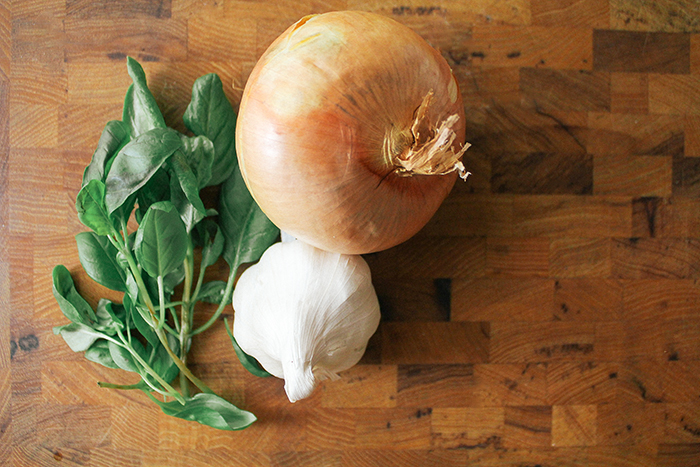 Step one: Chop and prepare your veggies / herbs.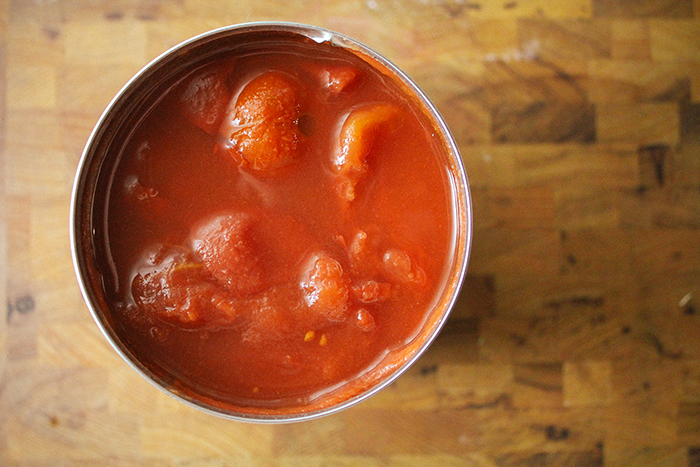 Step 2: Heat olive oil in a skillet over medium. Add onions and saute until translucent (about five minutes). Add garlic and saute for another minute.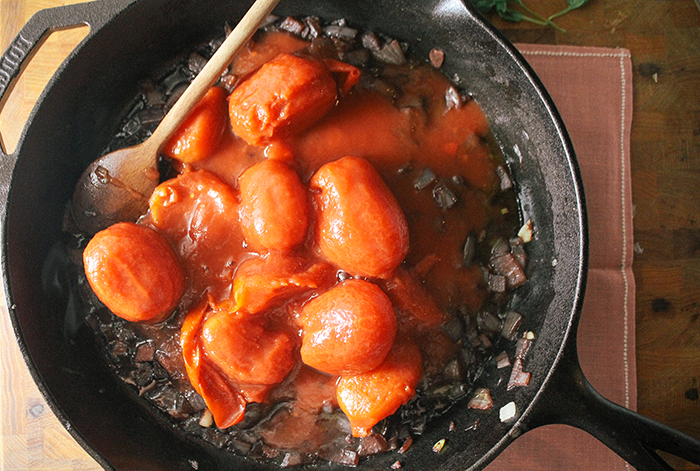 Step 3: Add wine (if using) and turn heat up to high. Let the wine simmer until almost all the liquid is evaporated. Next, add in the tomatoes and use your [clean hands] to break apart the tomatoes (I like my sauce chunky but it all depends on personal preference). Let simmer under the sauce is thick and has reached your desired consistency.
Serve over pasta, ravioli, gnocci, or on homemade pizza!