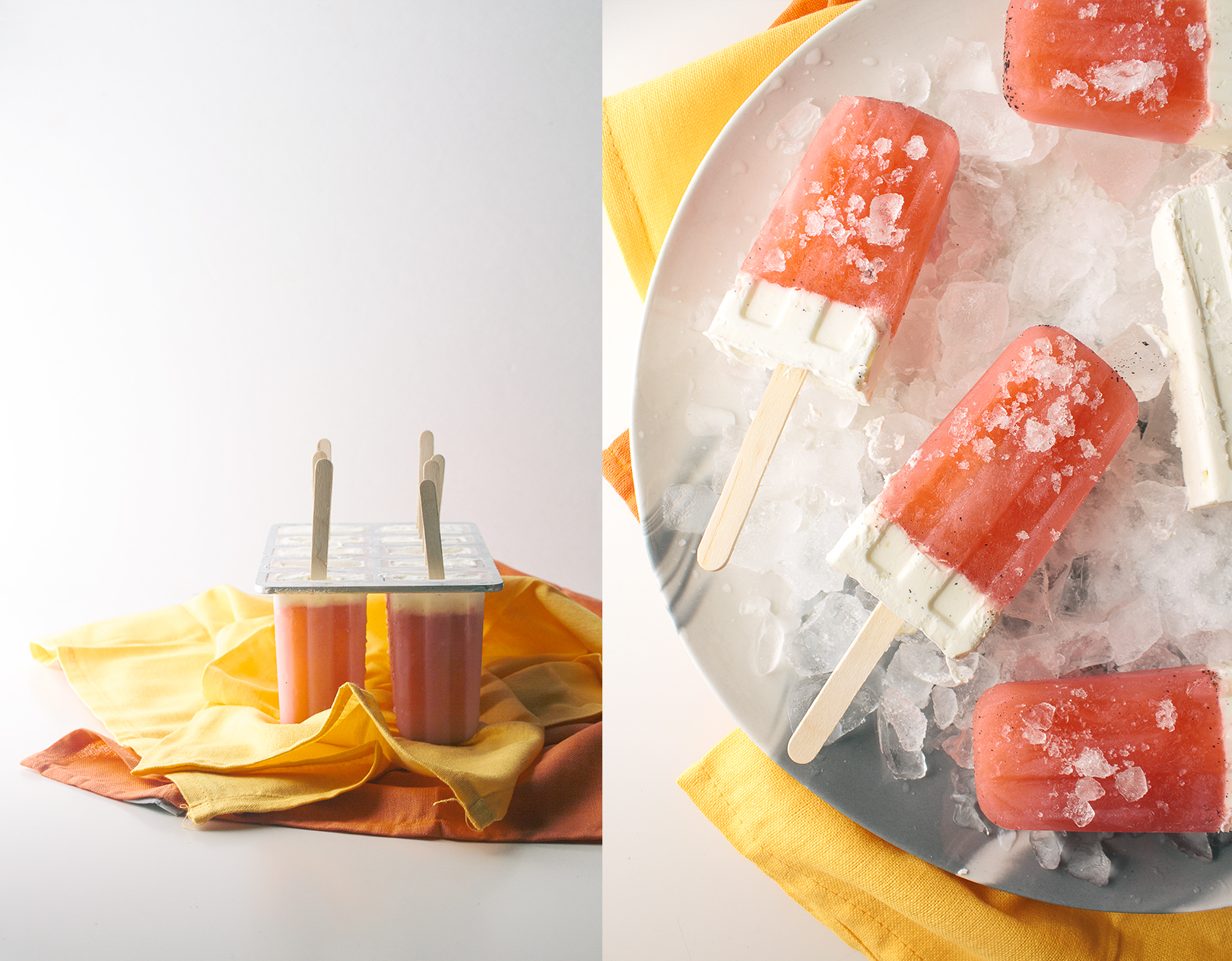 Boozy Citrus & Whipped Goat Cheese Popsicles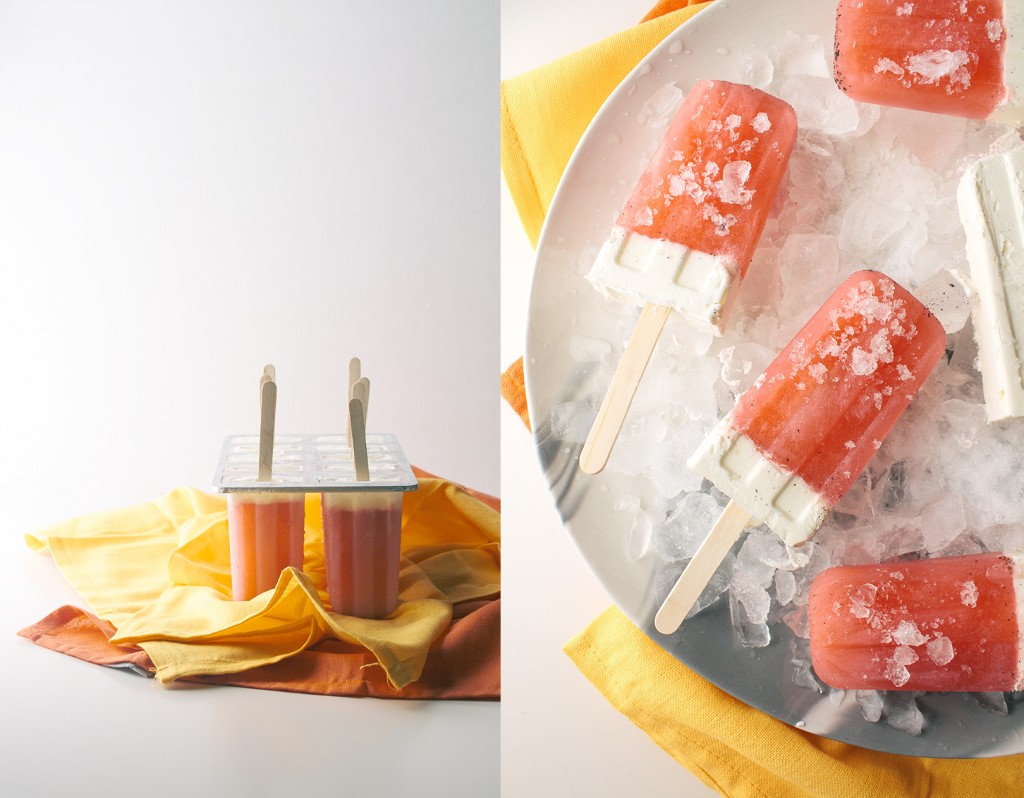 I'm pretty obsessed with the concept of adding unusual flavors to whipped cream and incorporating it into everything I eat. Floral whip, (goat) cheesy whip, nutty whip – you name it and I've probably toyed with the idea of incorporating it into a recipe. Thus, here we are with a popsicle recipe mostly made out of whipped goat cheese. The results are light and refreshing (just how you want it to be on a hot summer afternoon) and surprisingly 'adult' with the mature flavors of goat cheese and booooooze. I made these popsicles for my good foodie friend, Renee from Will Frolic For Food, so hop on over to her blog now to check out the recipe.
Also, in case you missed it, Renee was kind enough to share an amazing popsicle recipe here on VV earlier this week that combined the wonderful world of tart rhubarb and sweet coconut milk – click here to check it out!
_____
Also, while we are at it, here is an array of other amazing popsicle recipes that you need to bookmark for all your summer hangouts in the sun:
+ Maria from Pink Patisserie has the most gorgeous White Peach, Nectarine, & Rose Water Creamsicles up on her blog.
+ Harriet over at Molly, ily has a wonderful and simple recipe for Mango Coconut Creamsicles.
+  Berry season is coming and there is no better way to use your bounty than with these Smashed Berry-Lime-Coconut pops.
+ If you've been following VV for awhile then you already know about these but my Raw Vegan Fudgiscles are one of the most visited recipes on the site!
+ I've never seen roasted berries look as appetizing as they do in these Roasted Strawberry, Coconut, & Lime Icy Pops.
Now – go make some popsicles and spend this weekend in the sun!