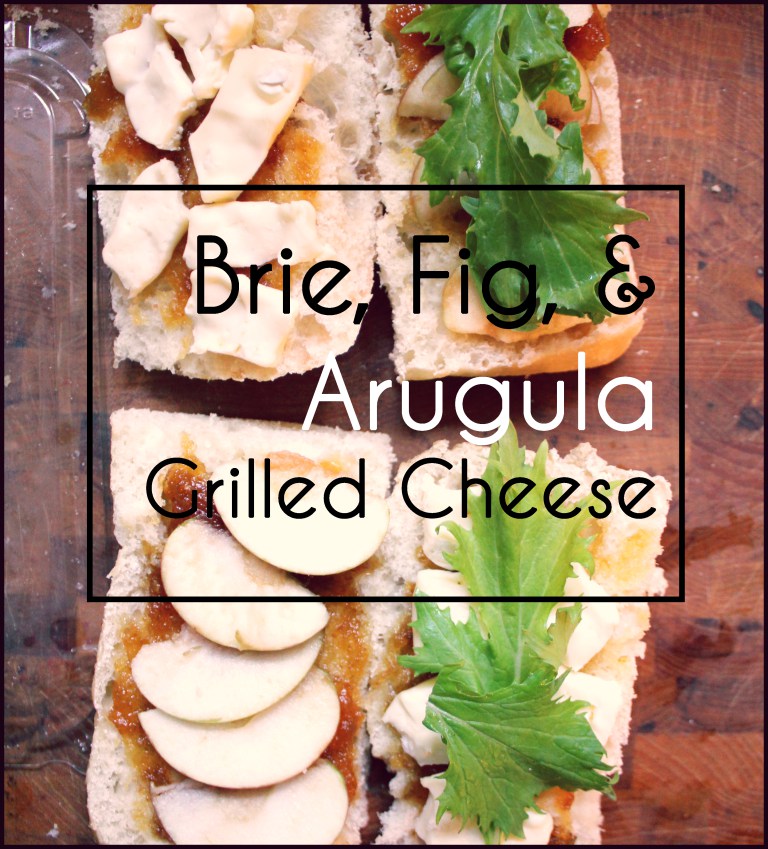 Brie, Arugula, Apple and Fig Jam Grilled Cheese
Heyyya! So I've been a bit MIA the past few days because we took a snappy trip to Denver over the weekend. It was both exciting and exhausting. This means that I'm feeling a bit out of it still and will most likely be taking the week to get my baring back in order (people say that – don't they?).
On that note, I have not had a chance to cook anything fancy or extensive this week (see: Butternut Squash Soup with Goat Cheese Croutons or Muesli Bread) but that doesn't mean that a girl just doesn't eat at all! So here is a recipe for one of my favorite types of grilled cheese that is so simple yet a "treat yo 'self" delight (Parks and Recreation, anyone?).
Also! Did you guys check out the giveaway that I'm hosting? It's lasting through the week and I'd love for you to enter for a chance to win!
Lastly, I'm going to very vague about the measurements for this recipe since it should be total personal preference. I like mine on the sweeter side so I add a bit more fig jam but do whatever your taste buds are feeling!
Brie, Apple, and Fig Jam Grilled Cheese
2 slices of thick, rustic bread
1 apple, thinly sliced
arugula
fig jam
butter
brie, sliced
Spread butter on one side of the bread and fig jam on the other. Place the apple slices, arugula, and brie on top of the jam and sandwich them between the bread.
Place on a skillet over medium heat and cover with a lid. Let cook for about 5 minutes on each side (also, this will depend on how fast yours brown and how crispy you like your bread).
***Note: If you have some extra time, feel free to soften the apples up first by sauteing them in the pan before-hand for a minute or two