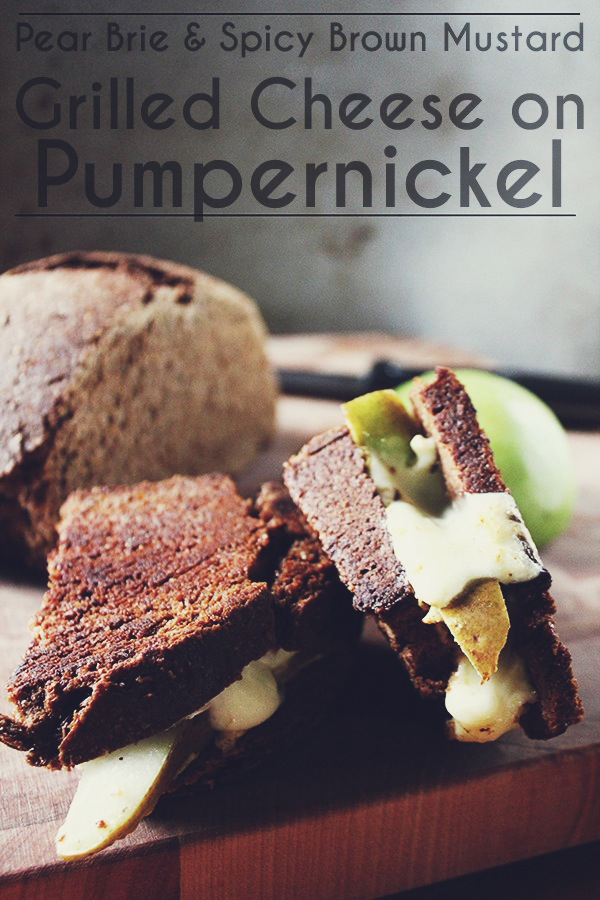 Pear, Brie, & Spicy Brown Mustard Grilled Cheese on Pumpernickel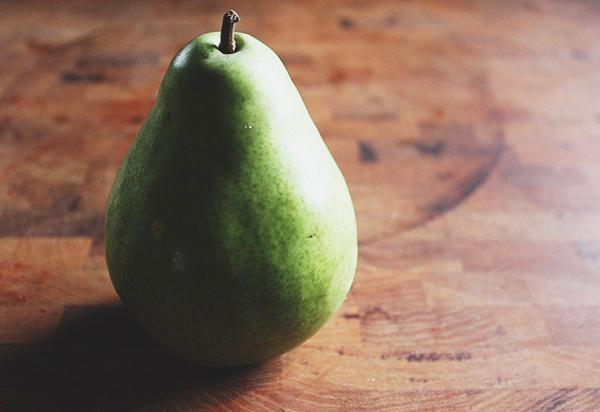 One of my 2013 goals was to eat less processed food so I started my new journey today with some homemade bread. And not just any homemade bread – pumpernickel bread! Have you ever made pumpernickel bread before? I always knew that the flavor was complex but I was blown away by the flavor profile of this bread. We are talking coffee, chocolate, cornmeal, and molasses all going into this wonderfully delicious loaf. I'll be posting the recipe for the bread tomorrow so make sure to check back if you are interested in making your own!
As for today? How about a seriously dangerous grilled cheese recipe? Like peanut butter and jelly, pumpernickel bread and spicy mustard were made for each other. There is something about the tangy mustard that lightens up the complexity of pumpernickel perfectly. Then throw in some sweet pear and melty brie? Irresistible! I thought keeping brie around the house was hard enough…now with this sandwich option it is going to be straight up impossible.
This recipe is like the winter version to my fall Apple, Brie, Arugula and Fig Grilled Cheese but with a bit more tang and less sweet. It still hits the spots with the salty/sweet pulling at your tastebuds and leaves you wondering why you would ever make a grilled cheese without brie again.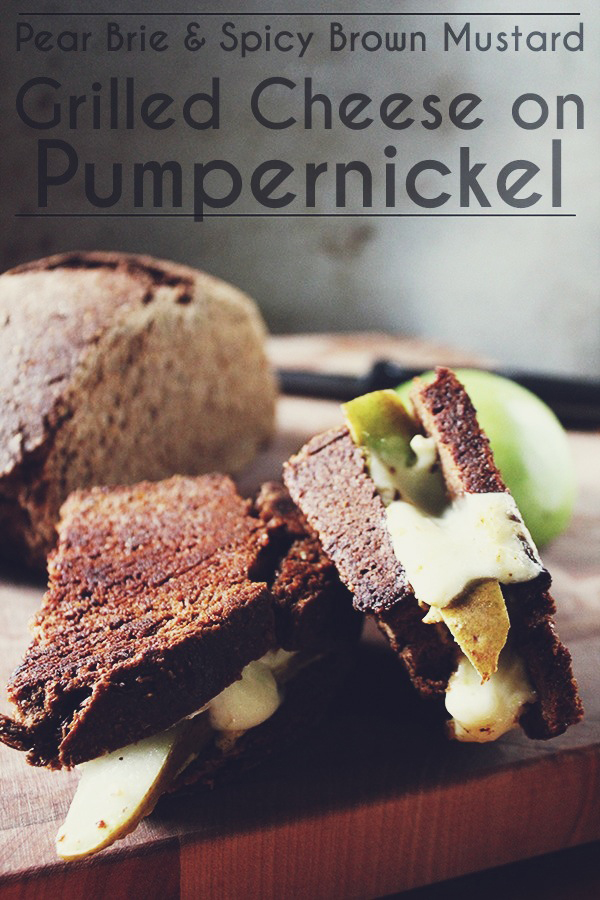 Pear, Brie, & Spicy Brown Mustard Grilled Cheese on Pumpernickel
Makes 2
1/2 pear, sliced
4 slices of pumpernickel bread
3 Tablespoons of spicy brown mustard
6 small slices of brie (or however many fit across on the bread)
1 Tablespoon butter
1 Tablespoon olive oil
Assemble the sandwiches by putting brown mustard on two pieces of the bread and then topping with slices of pear, brie, and the other slices of pumpernickel.
Add the butter and olive oil to a skillet and heat over medium. Once the butter has melted, add the sandwiches and cover. Let cook until the bottom is browned (check often because stoves all heat at different temperatures!) and flip. Cook on the other side until browned.
Serve warm with a salad or some tomato soup!