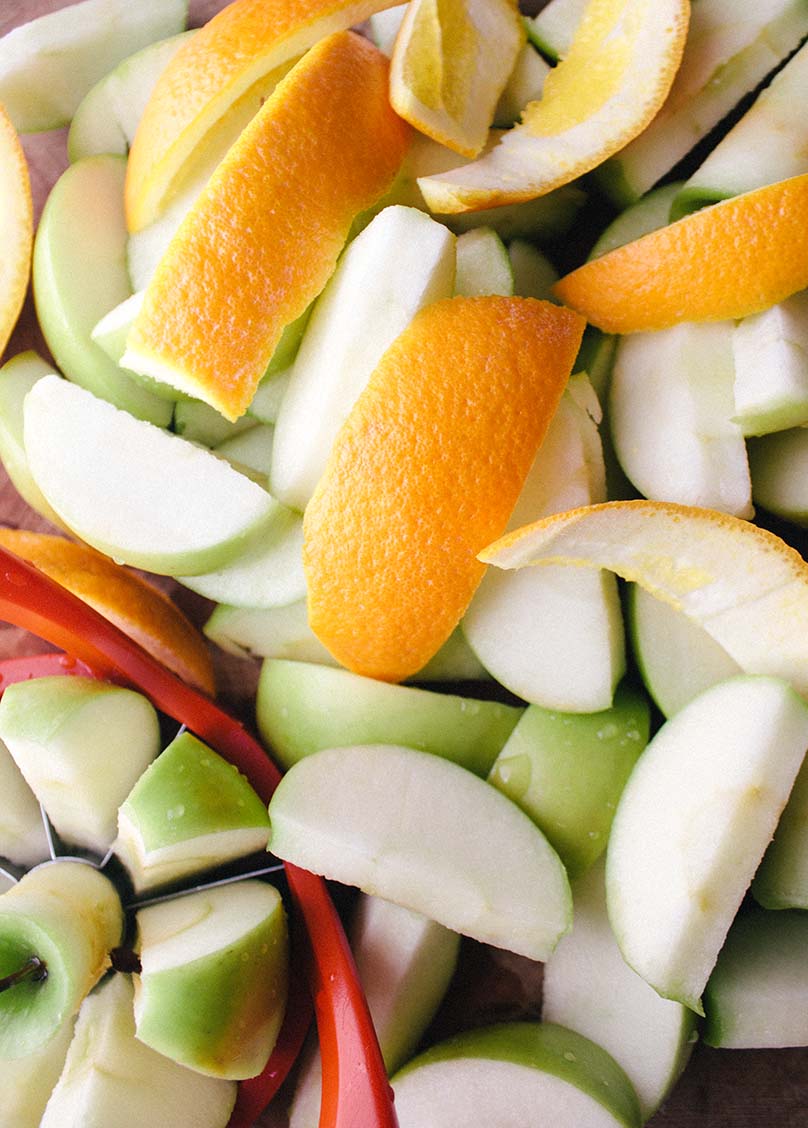 Chai-Spiced Citrus & Apple Breakfast Crumble
In a hurry? Click here to JUMP TO RECIPE!
A healthy twist on the dessert crumble, this Chai-Spiced Citrus & Apple Breakfast Crumble is nutritious enough for breakfast but indulgent enough for dinner.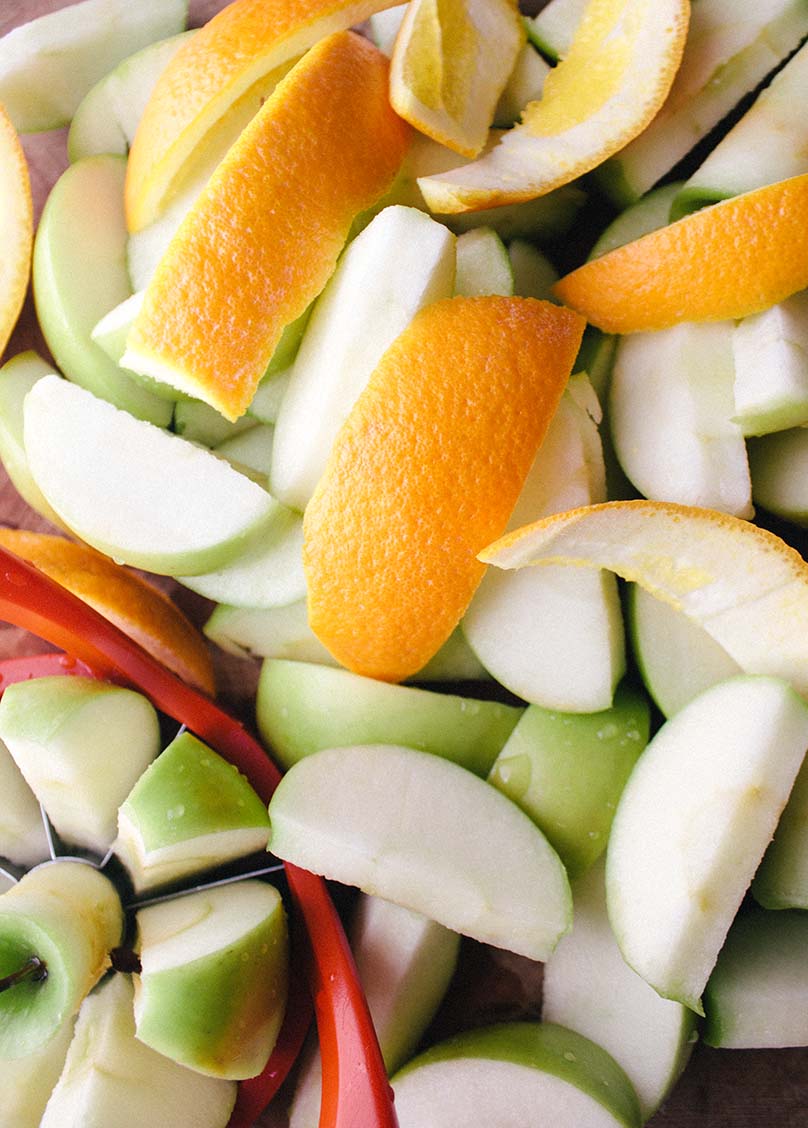 I knew this was going to be a tough post to write when I spent over an hour debating on just the title. It went a little something like this: Is this recipe a cobbler or crisp? What even is the difference between a cobbler and a crisp? Is Huffington Post an accurate source for telling me what to name my recipe? Well, if it is an accurate source then neither of these names are correct. According to the good old Huff' Post, a cobbler must have individually dropped biscuits while a crumble is a fruit based dessert topped with an oat mixture and a crisp is similar to a crumble but won't have any oats involved (Did you get all that?). Huh, who would have known? Do you believe them? Yeah, I don't know if I do either but I also don't have the answer so we are sticking with it.
Well, now that we are talking about the title of this post, why not keep going? What else were we even going to chat about today? I can't seem to remember anymore either. You are wondering what makes this a breakfast recipe? Cool. Let's chat about that.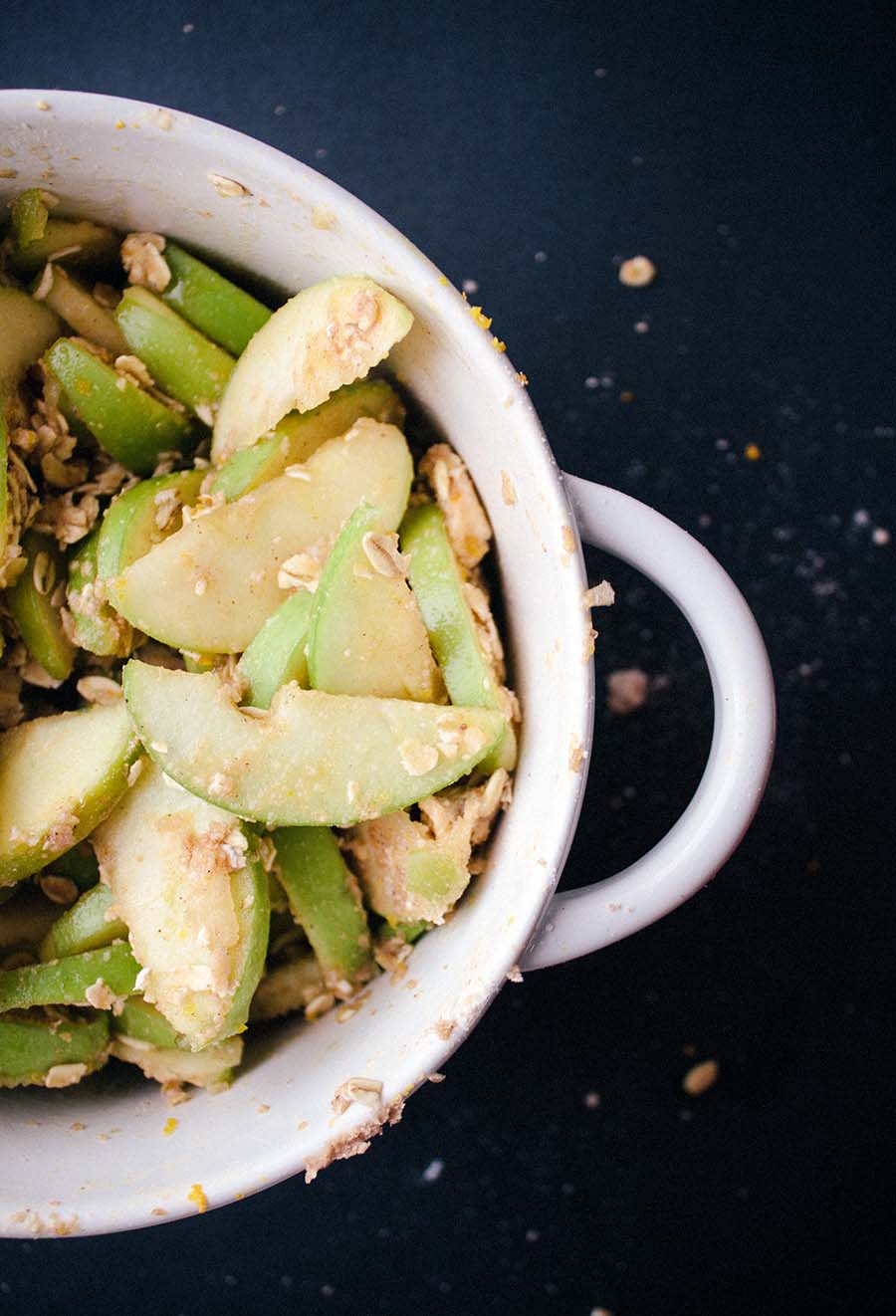 Breakfast, for me, is a pretty routined affair. During the week I eat granola/yougurt or oatmeal and during the weekends it's usually biscuits & gravy (per the boyfriend's request). That's it. And maybe a boiled egg or banana mixed in there every once and awhile for variety. So why, you ask, did I make this breakfast cobbler (whoops – I mean 'crumble')? Well, it wasn't really intended to be a breakfast thing at all. I've been trying to incorporate more whole foods into my diet and fruit has been a particularly challenging one. Every time I eat an apple or orange or any fruit really, it reminds me of apple dumplings or crumb cake or cobbler. My body has obviously been neglecting fruit in its original state because all fruit triggers a craving for some sort of baked good.
So my desire for fruity baked goods grew every time I enjoyed another apple for a snack or a banana as a post-lunch dessert. The desire grew and grew until I knew I couldn't put it off any longer. I didn't want to shatter all this healthy whole food eating with a thick sugary dessert so I set out to make a 'healthified' version. One that could be made almost completely out of unrefined sugar and loaded with tons of oat fiber and fruit nutrients.
This crumble was the outcome. It doesn't have the gooey inside consistency that most traditional crumbles have but it's still packed full of just as much flavor while leaving you feeling lighter than any traditional recipe. To compensate for the lack of gooeyness, I mixed in part of the oat mixture with the apples to create a creamy oatmeal consistency while still topping the cobbler with the rest for a crispy oat outer layer.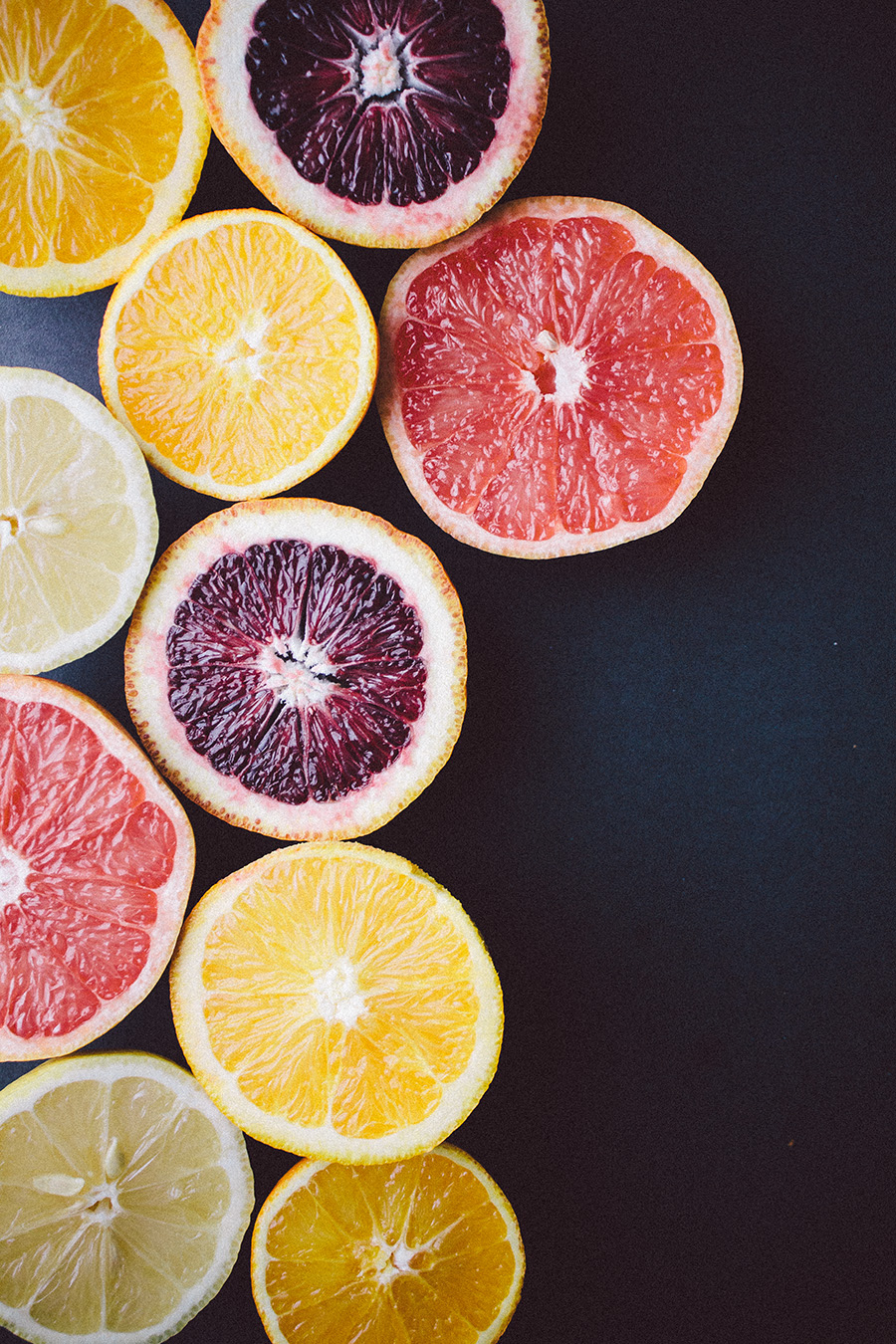 Instead of ice cream, I served it with greek yogurt and maple syrup which triggered the breakfast theme. We ate it for dessert this weekend and then I couldn't resist not devouring it for breakfast the next few mornings in a row. But really when you think about all the calcium, protein, fiber, and other wonderful nutrient benefits from this dish – how could you really feel guilty about eating it for breakfast anyways?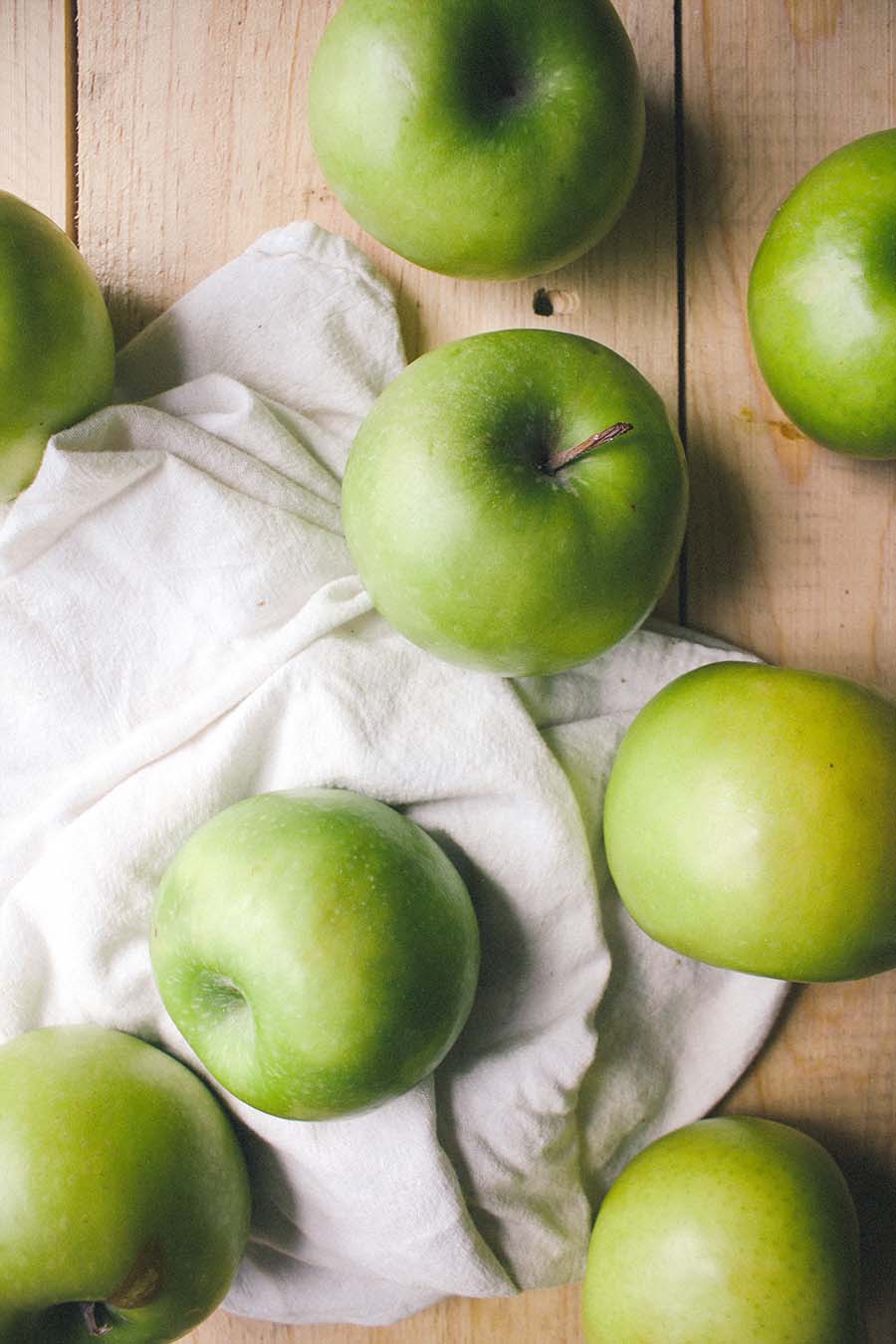 PS – If you don't follow VV on Facebook then you may have missed the exciting news that I was featured on Food & Wine last week! Click here to check it out!
Chai-Spiced Citrus & Apple Breakfast Crumble recipe below: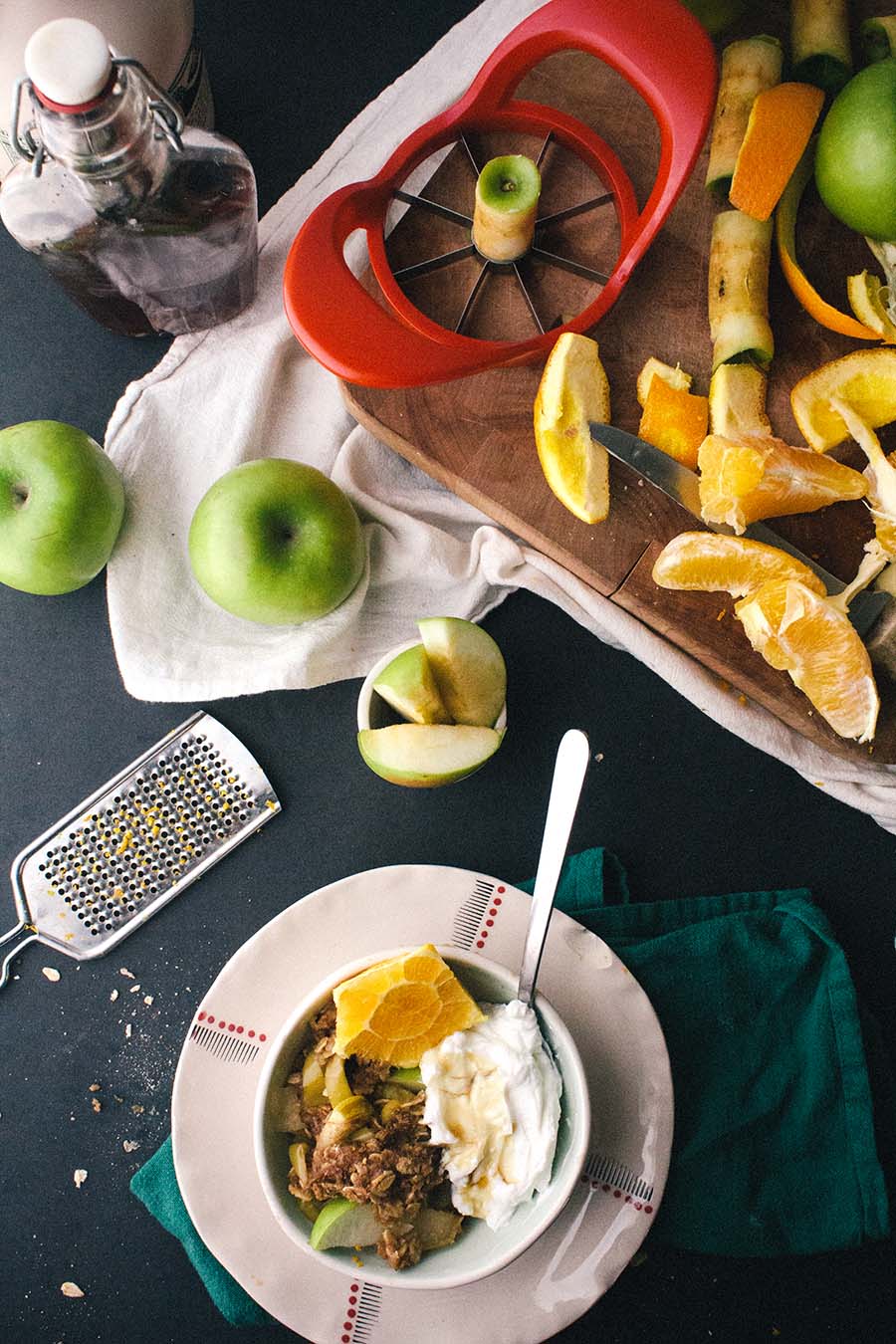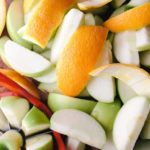 Chai-Spiced Citrus & Apple Breakfast Crumble
A healthy twist on the dessert crumble, this Chai-Spiced Citrus & Apple Breakfast Crumble is nutritious enough for breakfast but indulgent enough for dinner.
Ingredients
5

apples

, cored & cut into 1/2 inch thick pieces

1

orange

(2 Tablespoons juice from an orange + zest from an entire orange)

1/3

cup

maple syrup

1 1/2

tablespoons

cornstarch

1/2

teaspoon

vanilla

1

cup

old-fashioned oats

1/2

cup

whole wheat or white flour

1/4

teaspoon

salt

1

teaspoon

cinnamon

1/2

teaspoon

ground cloves

1/2

teaspoon

ground ginger

1/2

teaspoon

ground cardamom

2

Tablespoons

brown sugar

(or coconut sugar)

2

Tablespoons

butter
Instructions
Preheat oven to 425 degrees and grease a 2-quart baking dish. Stir together the apples, orange juice, zest, maple syrup, cornstarch, and vanilla. Transfer mixture to the prepared baking dish and set aside.

Mix together the oats, flour, salt, spices, and brown sugar. Blend the butter into the mixture using your fingertips. Mix 1/3 of this oat mixture into the apple mix. Scatter the rest of the oat mixture over the top. Bake for about 30 minutes or until the top is crisped and the insides begin to bubble. Remove from heat and let cool slight.

Serve with greek yogurt, orange slices, and maple syrup.