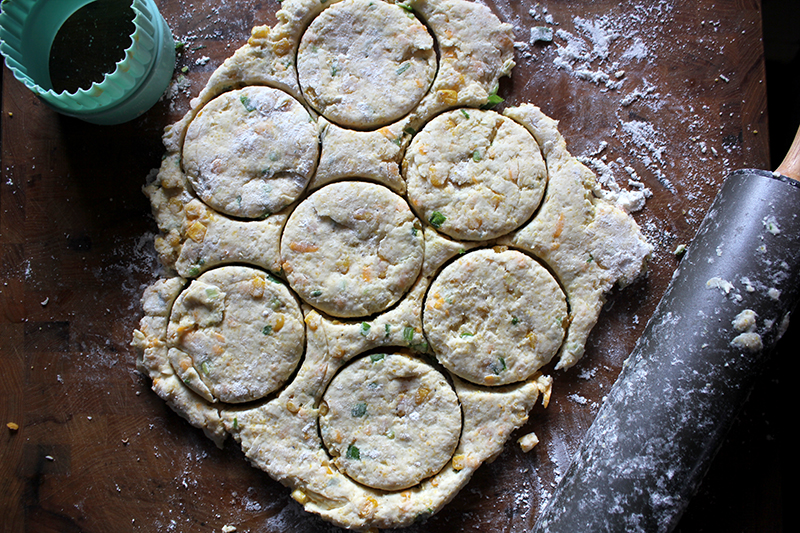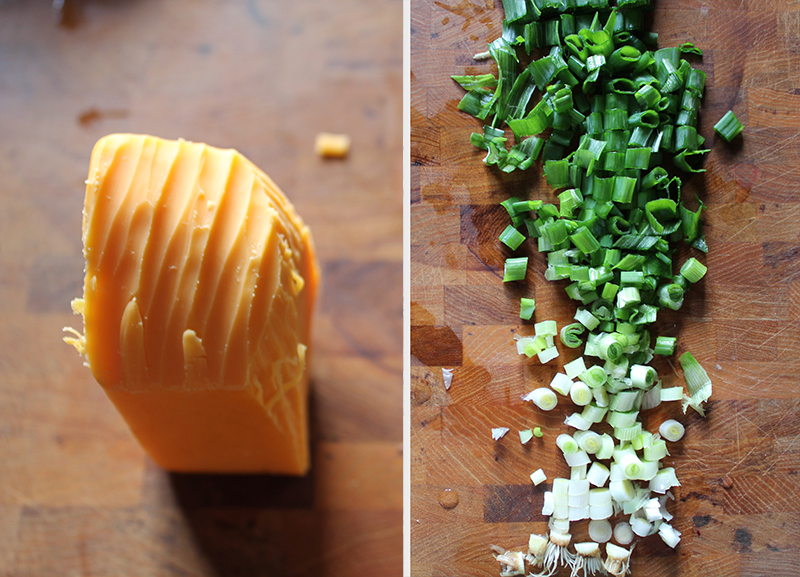 How has your week been going? Mine has been fine but I know it's been a little quiet around here. I've done a bit of traveling this week and have more to go which is a nice change of pace but can also be exhausting. It's the type of exhausting that makes me want to just curl up on the couch with my leftover chili and watch Veronica Mars (corniest 90s show ever but we are addicted) all night. Sorry VV, you take up too much energy for me right now.
But I promised and I usually like to be a girl of my word. So here I am! And as I promised, here is the buttery and addictive biscuit recipe that compliments that healthy Black Bean & Wheatberry Chili recipe perfectly. If you missed the chili recipe, it's featured on The Kitchn today so hop on over and check it out!
We even used leftover biscuits to make biscuits and gravy with Wyatt's favorite Sage Gravy! Mmmmm. And I have a feeling that breakfast sandwiches are in our very VERY near future. Breakfast for dinner? Well hello evening plans!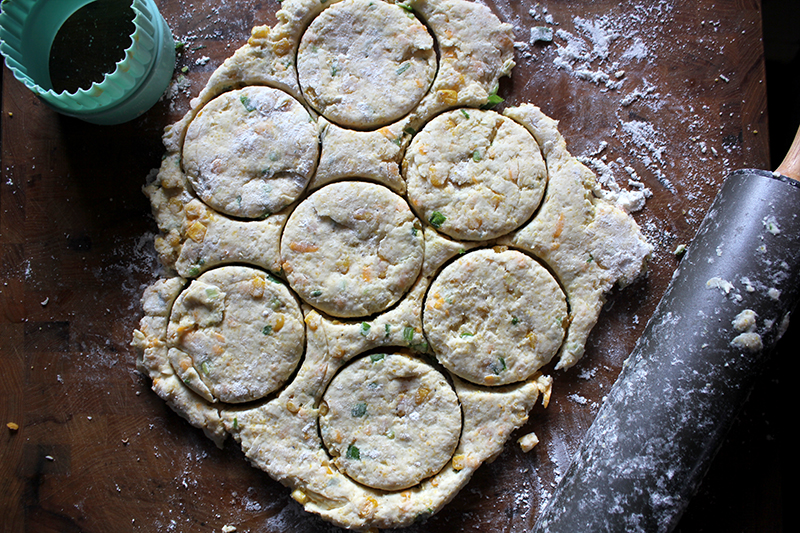 Cheddar Corn Biscuits
2 cups all purpose flour
1/2 cup cornmeal
1/2 teaspoon salt
1/8 cup sugar
1/2 teaspoon black pepper
1/2 tablespoon baking powder
1/2 teaspoon baking soda
1 cup frozen corn (or fresh!)
1/2 cup cheddar cheese, grated
2 green onions, chopped
1/2 cup butter (1 stick), cubed
1 cup buttermilk (I made my own out of the milk I had on hand)
Grease a baking sheet (it may take 2 sheets depending on how thick you make the biscuits). In a large mixing bowl, combine the flour, cornmeal, salt, sugar, black pepper, baking powder, and baking soda. Next, add in the butter and use your hands to incorporate the butter into the dough until it resembles a coarse meal.
Next, fold in the cheese, onions, and corn. Finally, add the buttermilk and mix until just combined (don't over mix or the dough will become tough).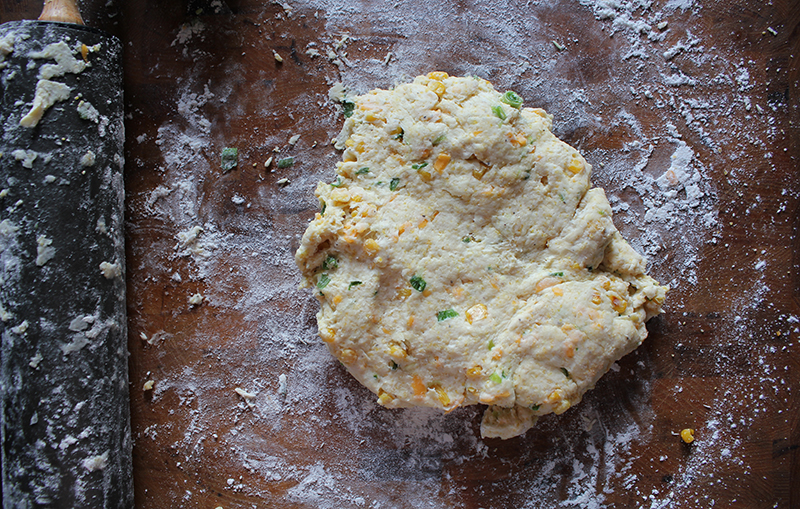 Transfer dough to a slightly floured surface and roll out to about an inch thick (more or less depending on how you like your biscuits) and use a cookie cutter or glass to circle cut outs. Transfer to prepared baking sheet and repeat with the rest of the dough.
Stick the cookie sheet (with the prepared dough) into the fridge and preheat the oven to 375 degrees. Let the biscuits chill while it is preheating because the cold butter will help to make the biscuits flakier.
Bake for about 25 minutes (mine took 30 but my oven ALWAYS takes longer than what a recipe recommends so check often).
Serve warm with soup or gravy or by themselves with a little butter!