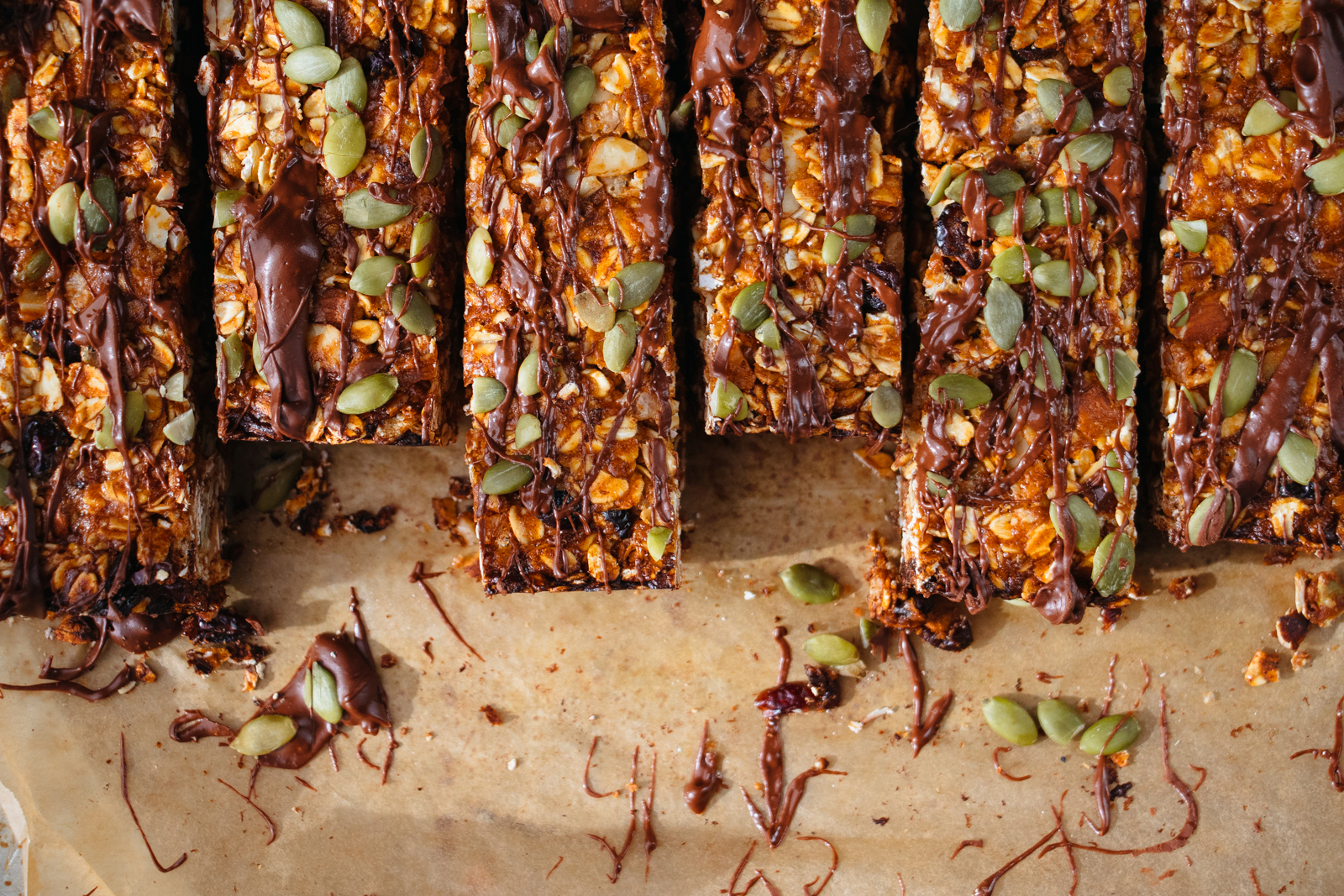 I'm Writing A Cookbook + Cherry Chocolate Granola Bars
In a hurry? Click here to JUMP TO RECIPE!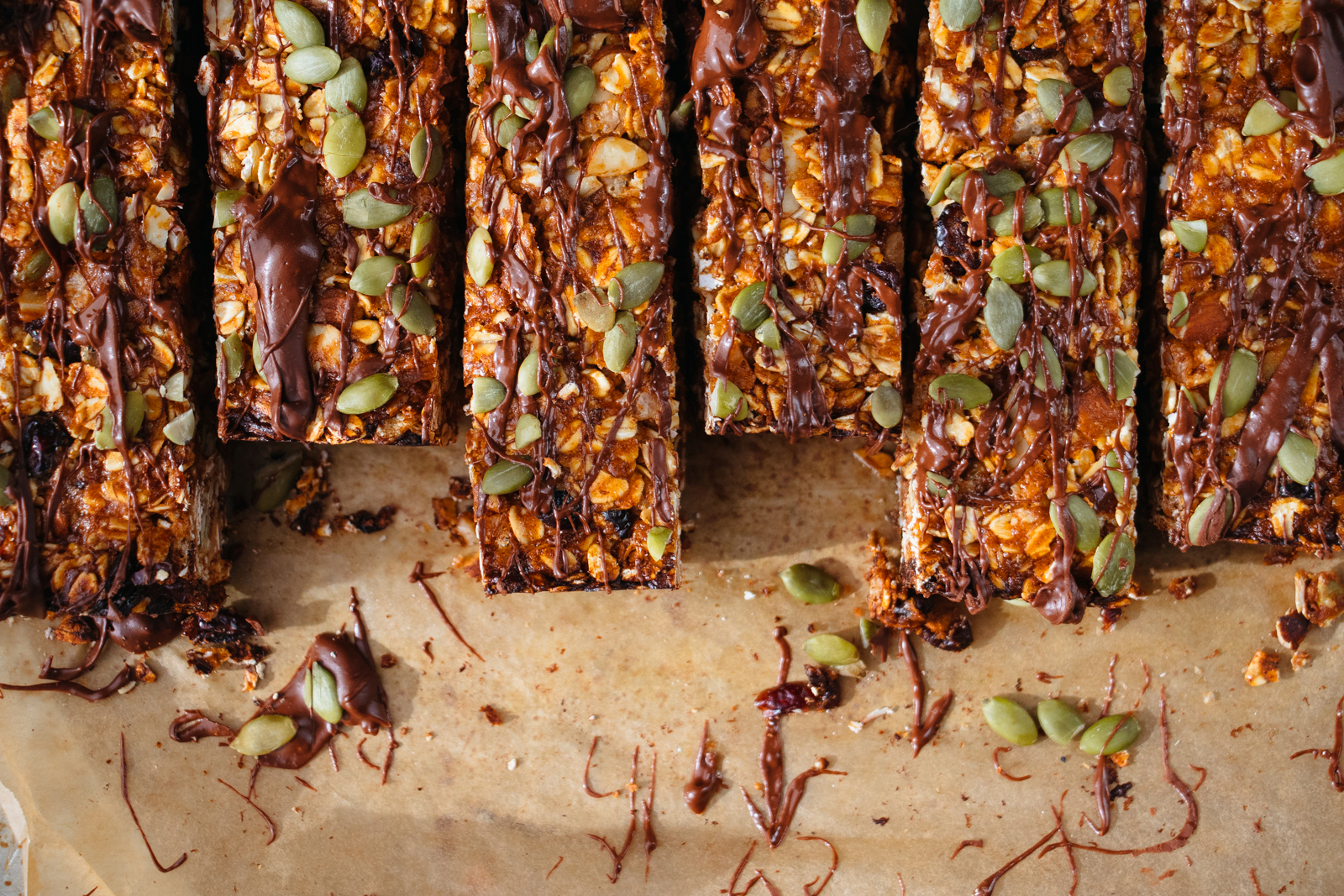 I've got some big news for the new year: I'm writing a cookbook! It's so crazy to type that out! Not only am I writing a cookbook but it's being published by one of my favorite publishers, Chronicle Books (they put out the amazing Tartine series and Handmade Baking, just to name a few)! It's a total dream come true and I've spent the last year going through a whirlwind of emotions with the whole thing: excitement, anxiety, amazement, doubt, gittiness, exhaustion, joy, nervousness, frustration, and pretty much any other extreme emotion under the sun!
Well, to back up a bit, I said I'm writing a cookbook but I actually already wrote the cookbook – I spent the majority of 2015 working on it and finally turned the manuscript in at the end of December. I know, I know – how did I manage to keep this from you for so long? Why did I keep it from you? Well, I wasn't sure how to tell you; it's such a big deal for me that I wanted to throw a huge party and invite you all over and feed you cake to share the good news but that's not realistic so instead I just kept putting it off…waiting for the right words to come but they never did. Plus, the book doesn't come out until spring of 2017 so it just felt so far away to mention it. But at the same time, it was so hard not to mention something! To try to explain why I was a little MIA towards the end of last year and to try and contain my excitement and talk about the mundane of everyday when I had just spent 12 hours recipe testing and perfecting a recipe that I wouldn't get to show you for another 18 months.
So, yeah, long story short, I'm writing a cookbook and can't wait to show it to you! It's an extension of what I already have going on around here with even more adventure and food that is meant to inspire a moment. It's about seeing cooking as an adventure and how using both comforting and exciting new ingredients can create a meal worth remembering; whether that's a nourishing picnic by the lake after a day in the sun or a simple weeknight meal shared with a loved one, the book is meant to get you excited about the adventures we can create around eating. I'm excited to share the process (now that it's out there that I'm working on it) and explain all the behind the scenes that have gone into my first book deal. I'm excited to show you a little bit of what living in the Midwest as a vegetarian is like and how it has shaped the backbone of the book. I'll still be around here once a week (as usual) but will also be doing book shoots on the weekends which will include me sharing some behind the scene photos via my instagram.
Thanks for sharing this exciting time with me! You spending time around Vegetarian Ventures is a sign in itself that we share the same passions; many of you were also around when I started my own magazine and now we are sharing this whole book thing together – I couldn't imagine it any other way! I will, of course, be sharing more details as they roll out so check back for updates! Thanks for hanging around here and for the continued support – this dream wouldn't have come true without followers like yourself!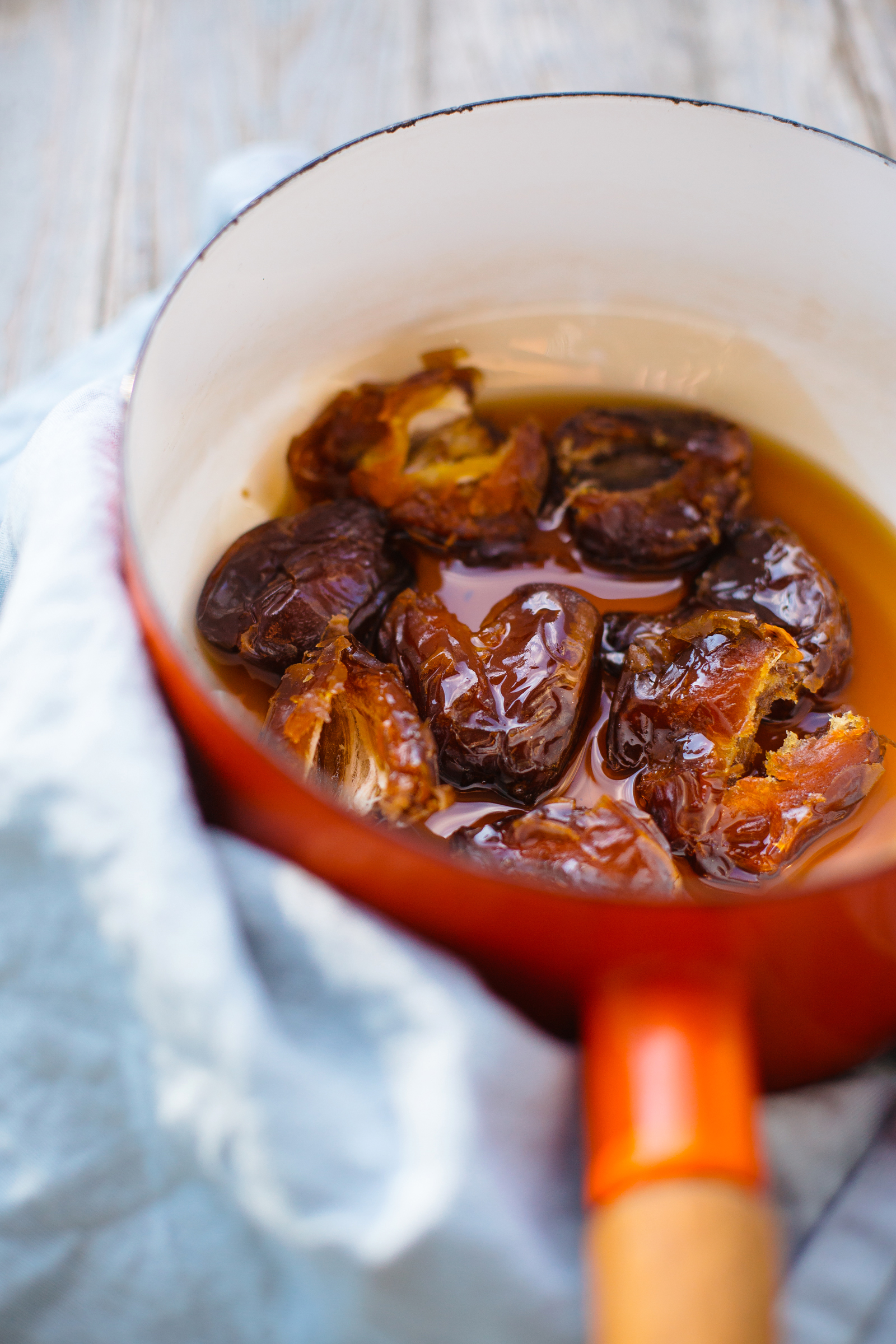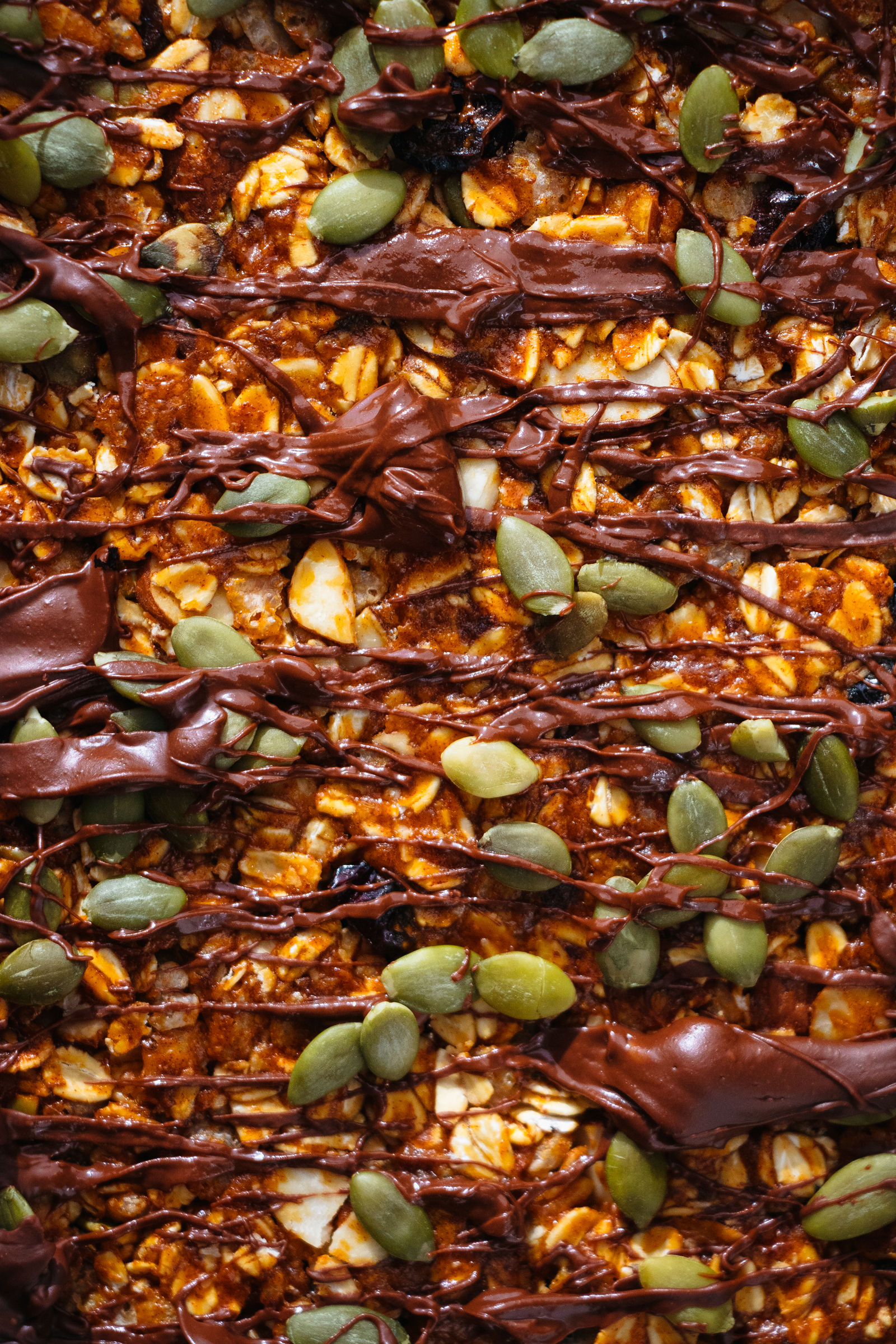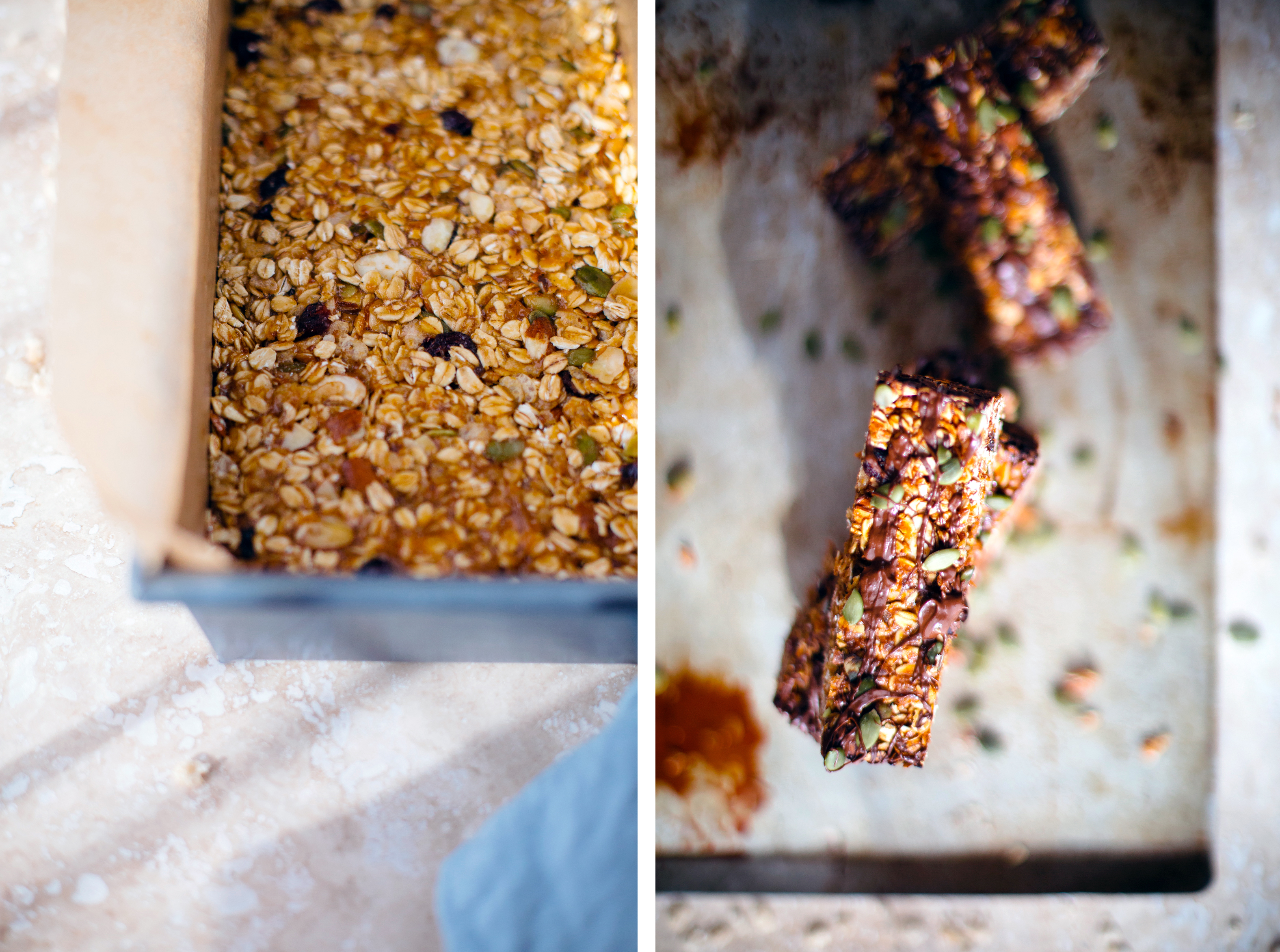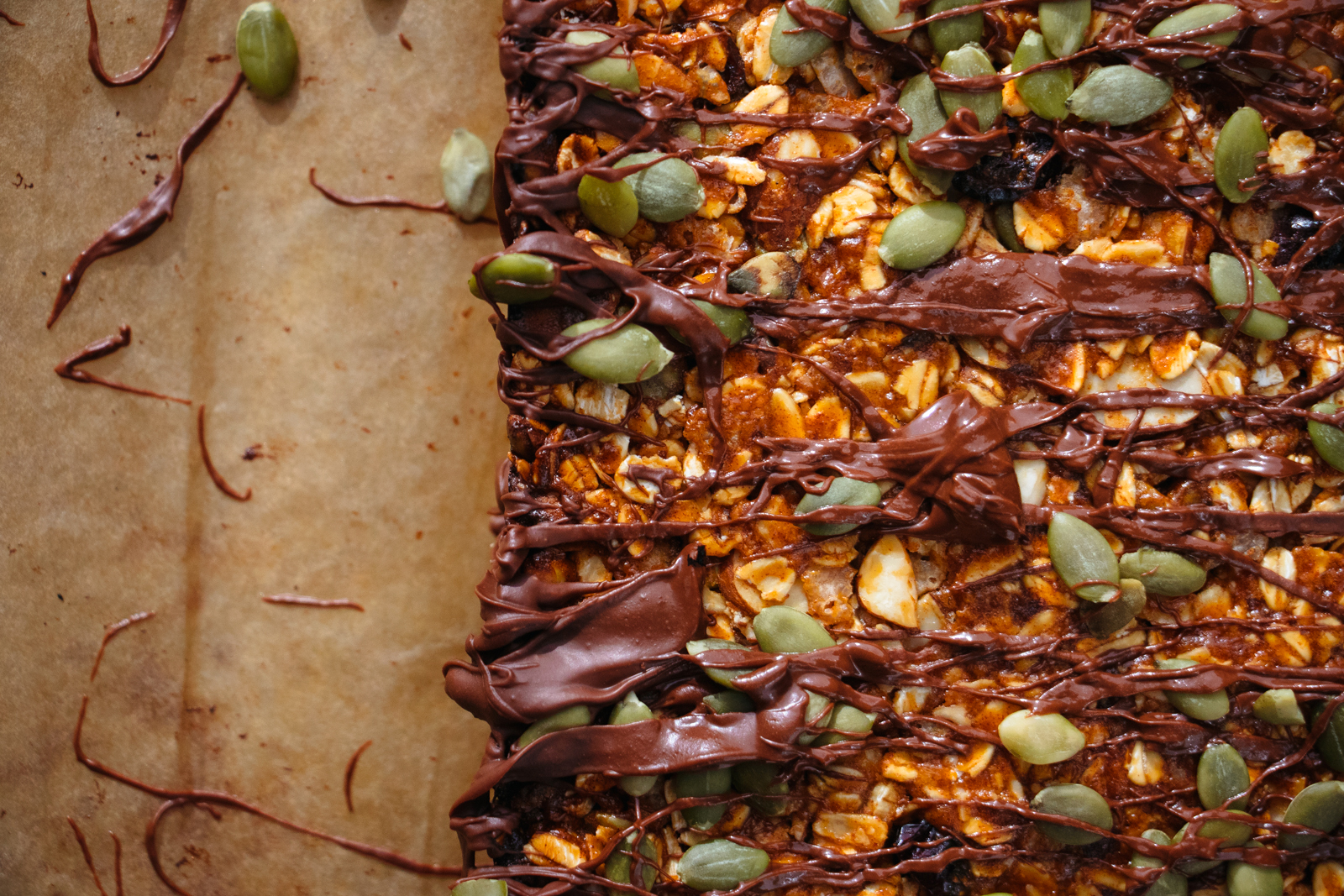 I probably should have made a cake to celebrate but it's the beginning of January and all the New Years resolution health kicks are in full swing (mine included!) so I decided to take the practical route and prepare some granola bars for you instead. They are naturally sweetened with maple syrup and dates and drizzles of chocolate to give them just enough indulgence for you to look forward to enjoying them for an afternoon snack.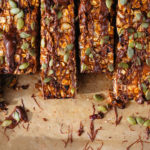 I'm Writing A Cookbook + Cherry Chocolate Granola Bars
These Cherry Chocolate Granola Bars are naturally sweetened and the perfect chewy afternoon snack.
Ingredients
2

cups

quick oats

1/2

cup

chopped almonds

1/4

cup

dried cherries

1

cup

rice crispy cereal

1/4

cup

pumpkin seeds + more for topping

8

fresh dates

, pitted

1/3

cup

maple syrup

1

Tablespoon

butter or coconut oil

1

teaspoon

vanilla extract

1/3

cup

peanut butter or almond butter

4

oz

. dark chocolate
Instructions
Preheat oven to 350 degrees and line a bread pan with parchment paper.

In a large mixing bowl, combine oats, almonds, cherries, rice crispies, and pumpkin seeds.

In a small saucepan, heat dates, maple syrup, butter, vanilla extract, and peanut butter over medium heat for three to five minute, or until the dates has softened.

Use an immersion blender to blend the warm mixture into a thick paste (alternatively, use a food processor to blend into a paste).

Add paste to oats mixture and mix until all the dry ingredients are coated.

Transfer the mixture to prepared baking sheet and press the mixture down firmly to help hold shape.

Bake for 25 – 30 minutes or until the edges begin to brown. Remove from heat and let cool completely before slicing into rectangles.

In a double boiler, melt the chocolate. Drizzle chocolate over granola bars and let cool completely before slicing.

If not serving right away, store in an airtight container for up to three days.