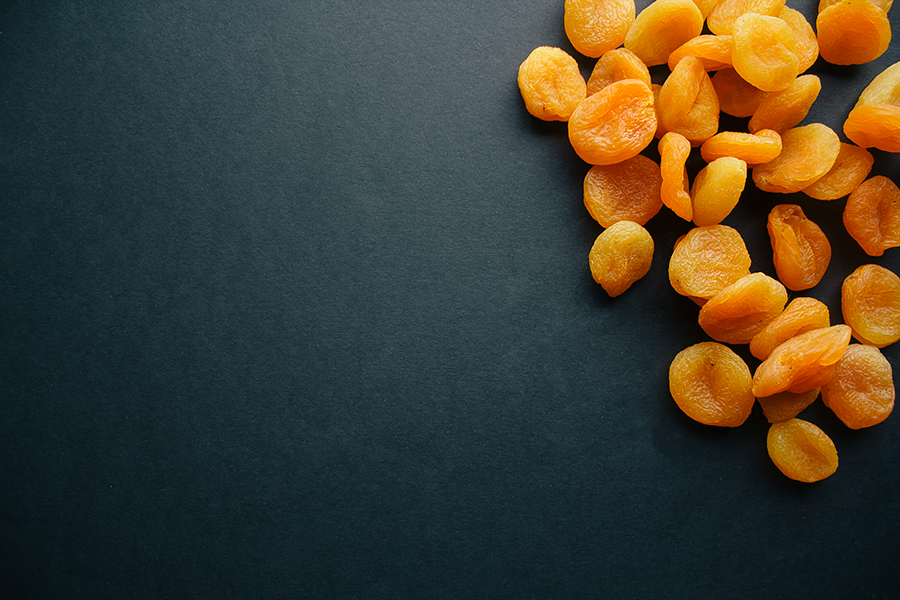 Dark Chocolate & Apricot Oatmeal Cookies /// The Homemade Flour Cookbook
In a hurry? Click here to JUMP TO RECIPE!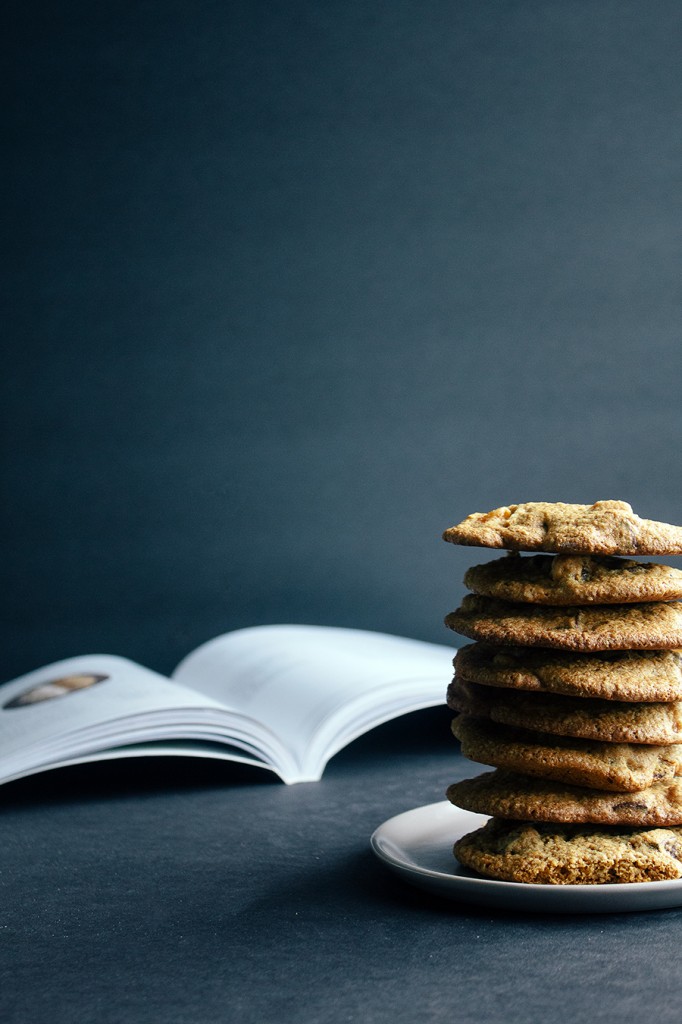 Last July, I hopped on a plane and met one of my best friends, Ella, for an adventurous long weekend road trip up the Pacific coast. She had already spent the last 3 months exploring the US in her little car and I was scheduled to meet up with her for the very last leg of her trip. I flew into San Francisco where I immediately made her take me to Tartine Bakery to pick up two loaves of bread (which I strategically ordered 3 days prior, duh) and an array of baked goods that we couldn't resists while in the shop. We wondered around the city streets stuffing our faces with fistfuls of pillowy carbs until we stumbled upon the Bi-Rite Market.
It only seemed appropriate that we top this portable feast off with some spreads so we headed inside the market. After picking up 3 jars of specialty jams, some fresh blueberries, and a slab of Humboldt fog cheese to top our bread with, we decided we should just grab a few more items to enjoy on the road for the next 3 days. Fast forward 10 minutes later and we were standing outside the market with 4 bags full of $150 worth of groceries. Although we both had a little bit of sticker shock when we first saw it all rung up, we feasted that week and it was the fanciest camp food I've ever had the pleasure of traveling with.
Although the bread was legendary, the cheese was so creamy you could eat it by the spoonful, and the blackberries were as fun to pick off the wild bushes as they were to eat, the flavor I remember the most was from our gorgeous dried apricots we purchased from Bi-Rite. It was the first time I've ever had an apricot that I could recall (fresh or dried) and the flavor stuck with me. Everytime I bite into one, it reminds me of smelling the salty seashores, gawking at endless redwoods, laughing at wrong turns, and feeling slightly whoozy from the winding roads. And those small reminders are now why I keep dried apricots around for everyday pick-me-ups.
As most of you probably have heard from all the reviews online or saw on my instagram, my good blogger friend Erin Alderson of Naturally Ella just released her first cookbook, The Homemade Flour Cookbook
, this month. I'm a total DIYer in the kitchen (anything from making my own vegetable broth to flavored mustards to Boozy BBQ sauce) so I was so excited to hear she was covering the topic of making her own flour. It seems like such a no brainer that things like Garbanzo bean flour comes from dried chickpeas, but to learn that it's insanely simple to whip up your own version instead of spending $8+ on a small bag is just so liberating! I started out simple with just making this oat flour but can't wait to dig into the more unique flours like lentil and pistachio flour.
These cookies are a slight adaptation of the Cranberry Oat Cookies she has in her cookbook. I had planned to make them word for word but my ability to follow a recipe is lacking and I felt inspired by the other add-in ingredients I had laying around. I'm doubting Erin could be too upset by the adjustments since she herself admits to always needing to turn a recipe into its own in the intro of  The Homemade Flour Cookbook
.
I'd recommend this book for anyone trying to get extra creative in their kitchen or looking to become as self-sufficient as possible. The book is split up into types of flours and the instructions on how to mill each grain / bean / seed is incredibly informative and helpful. Plus, on top of all that, she includes several recipes for each type of flour, so you have endless inspiration from cover to cover.
My cookies turned out slightly flat but I'm convinced it had to do with the fact that I was baking in a 90 degree kitchen with a humidity index of 300% (exaggeration but you get the picture). This means that 1. your cookies will probably turn out a little more pillowy than mine with less moisture and 2. I'm making a raw recipe next time I cook (or a grill recipe) – it is too effing hot in this kitchen to be turning the stove on again this week.
Speaking of this week, come back later in the week for a chance to win a copy of Ella's new cookbook along with a handful of other kitchen goodies!
Dark Chocolate & Apricot Oatmeal Cookies recipe below: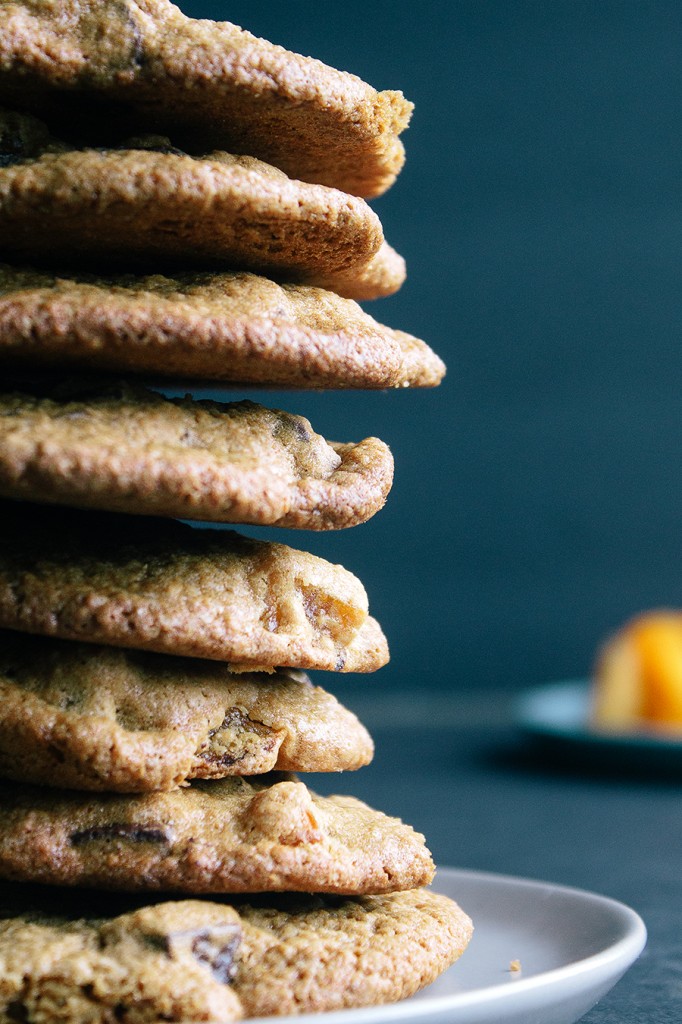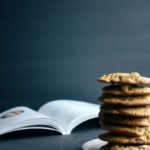 Dark Chocolate & Apricot Oatmeal Cookies /// The Homemade Flour Cookbook
Ingredients
1/2

cup

butter

, softened

1/2

cup

packed brown sugar

1/2

cup

organic cane sugar

1

teaspoon

baking soda

1/2

teaspoon

sea salt

1 1/2

teaspoons

vanilla extract

2

large eggs

3

cups

oat flour

(use a food process, blender, or coffee grinder to blend enough rolled oats to equal 3 cups of finely ground flour)

3/4

cup

diced dried apricots

(about 1/ 2 inch cubed)

1/2

cup

dark chocolate chunks or chocolate chips
Instructions
Preheat oven to 375 degrees and line two baking sheets with parchment paper.

In the large bowl of your stand mixer, cream the butter, brown sugar, and cane sugar.

Continue to mix unit well combined and there are not chunks of butter visible.

Add the baking soda, salt, vanilla, ad eggs, scraping down the side of the bowl as needed.

Add the oat flour and continue to mix until a dough forms.

Once the ingredients are combined, stir in the dried apricots and chocolate until eventually distributed.

Scoop the dough in roughly 2 ounce balls and set on the prepared baking sheet (feel free to use the back of a floured spoon to press the cookies down slightly).

Bake for 12 to 14 minutes or until the cookies are golden on top. Let cool on the baking sheet until the cookies have set and then enjoy!