Spice up your taco night with this recipe for Chorizo-Spiced Chickpea Fajita Pitas! Switch out that boring old tortilla for pita and fill them with smoky chorizo-spiced chickpeas!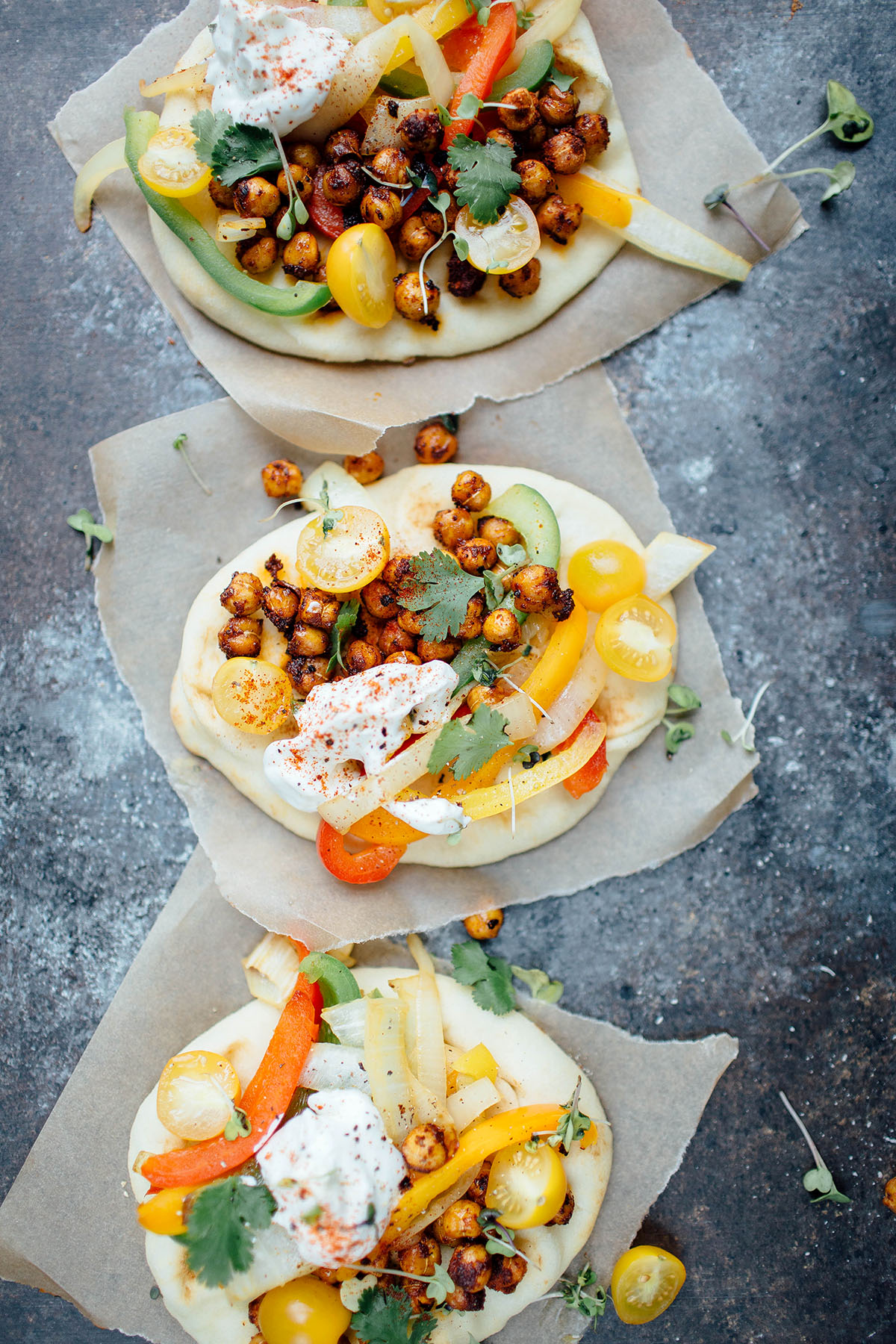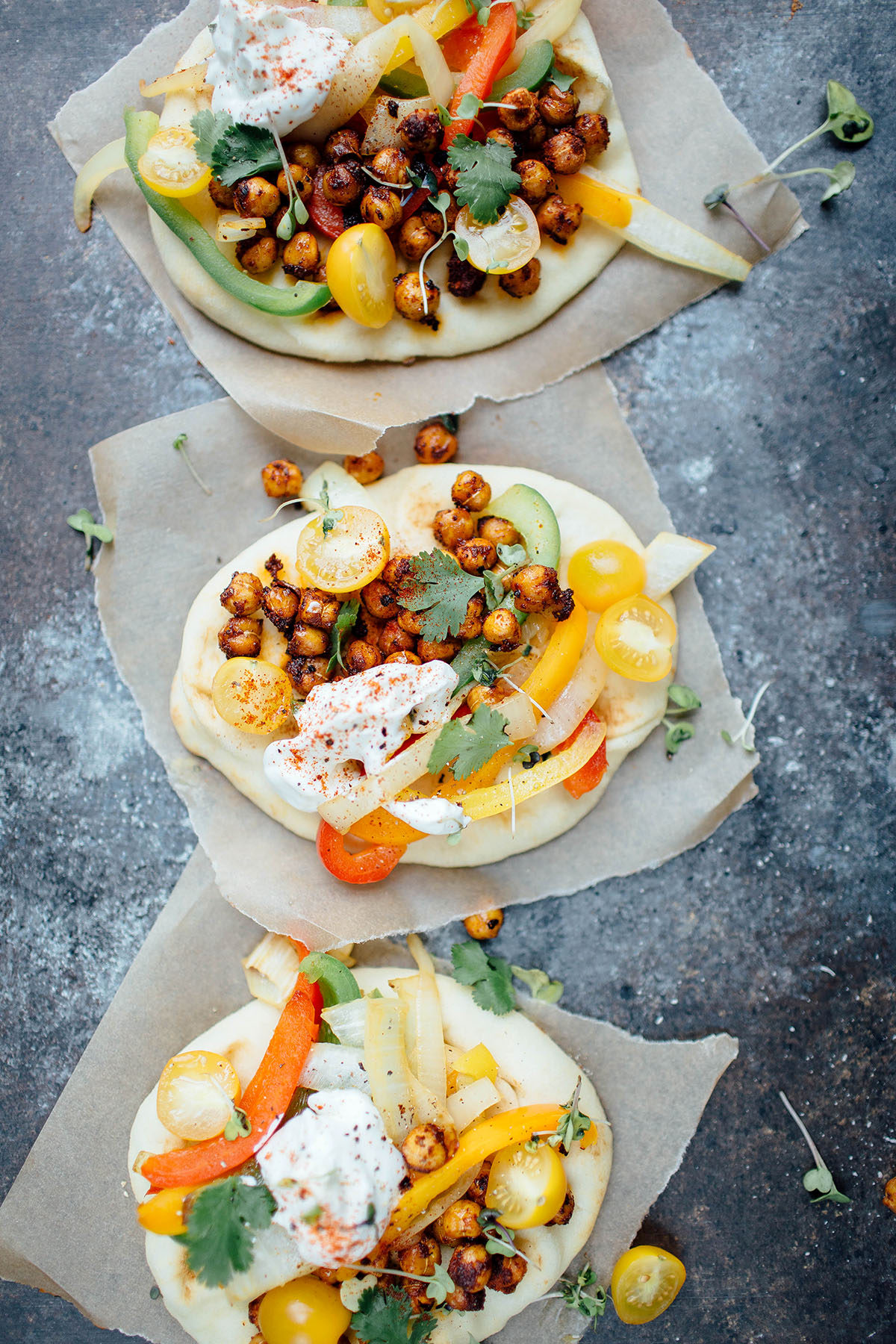 Happy Drink Margarita's Day! Oh wait…that's not right. I mean Happy Taco day! No…no… okay, one more time: HAPPY CINCO DE MAYO Day! There we go!
Okay, I'm not going to lie. I had to look up the real reason we celebrate Cinco de Mayo earlier this week; I had only ever jumped on the bandwagon as an excuse to eat tacos and skip out on responsibilities to day drink margs (despite it usually ending like this). With that being said, it's a real holiday with real reasons to celebrate but, as is with most the holidays I get excited about, my celebrations are skewed towards making it all about food. No surprise there!
When I think of Cinco de Mayo and celebrating Mexican traditions, I think of my Mexican step-mother whom I grew up with. I was a stubborn kid who refused meat at an early age but that didn't stop my high school friends from coming over on Sunday mornings to chow down on her homemade chorizo and scrambled eggs without me. I'd grudging nibble on a flimsy piece of warmed tortilla while my friends would go on and on about how amazing the chorizo was spiced while on their third helping.
In an attempt to get over feeling left out on those lazy weekend mornings, I invented a roasted chickpea that is flavored with all the spiced you'd find in chorizo. It's spicy, smoky, bold, and beyond flavorful. They fit beautifully in a breakfast burrito but are even better stuffed in a pita with fajita style veggies and loads of sour cream. As I've said before and I'll say it again, being vegetarian doesn't have to be limited. WE GOT THIS GUYS!
Side note: Many fajita recipes call for marinating veggies for at least thirty minute before cooking but these chickpeas are so flavorful that I don't think they even need more seasoning.
Chorizo-Spiced Chickpea Fajita Pitas recipe below: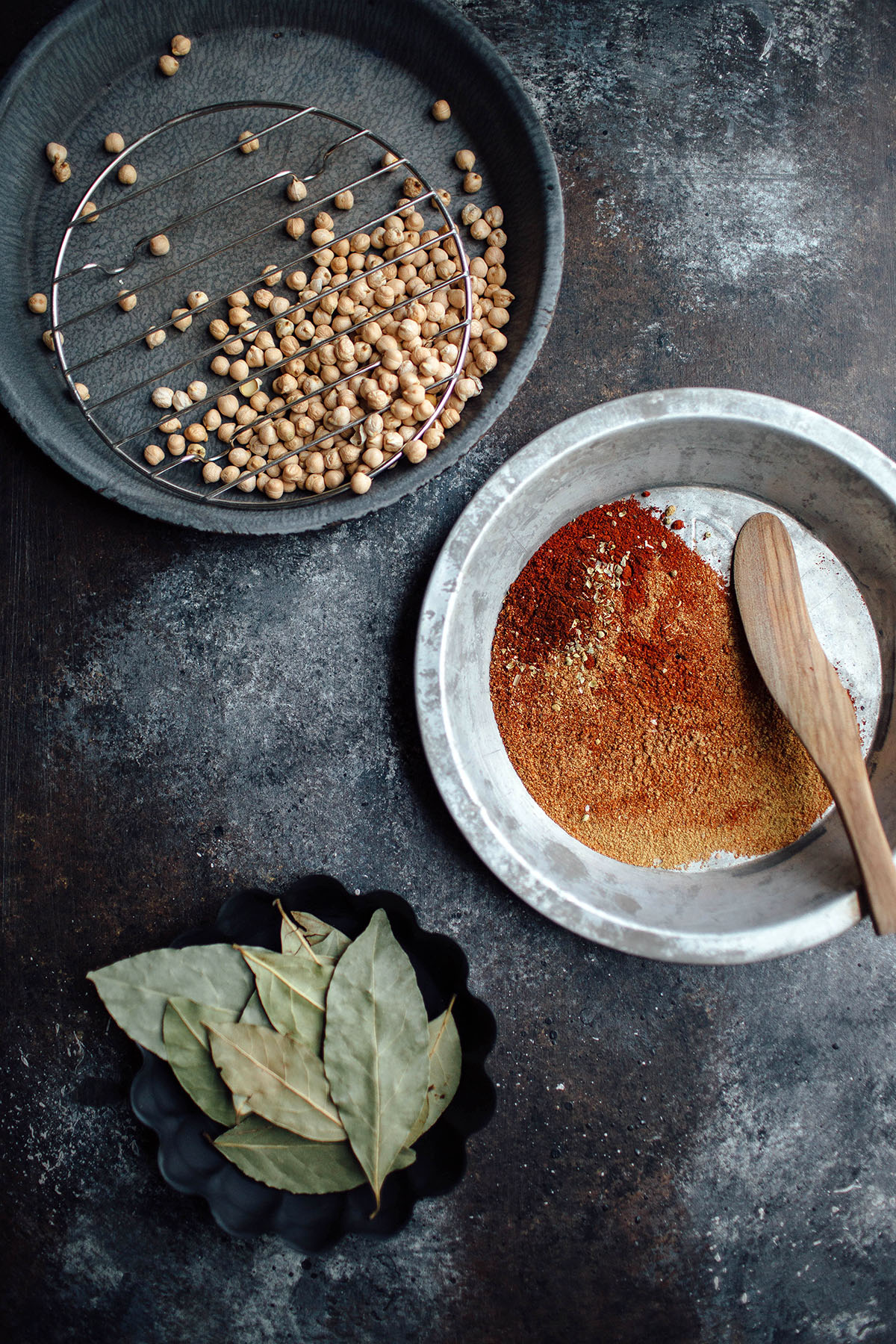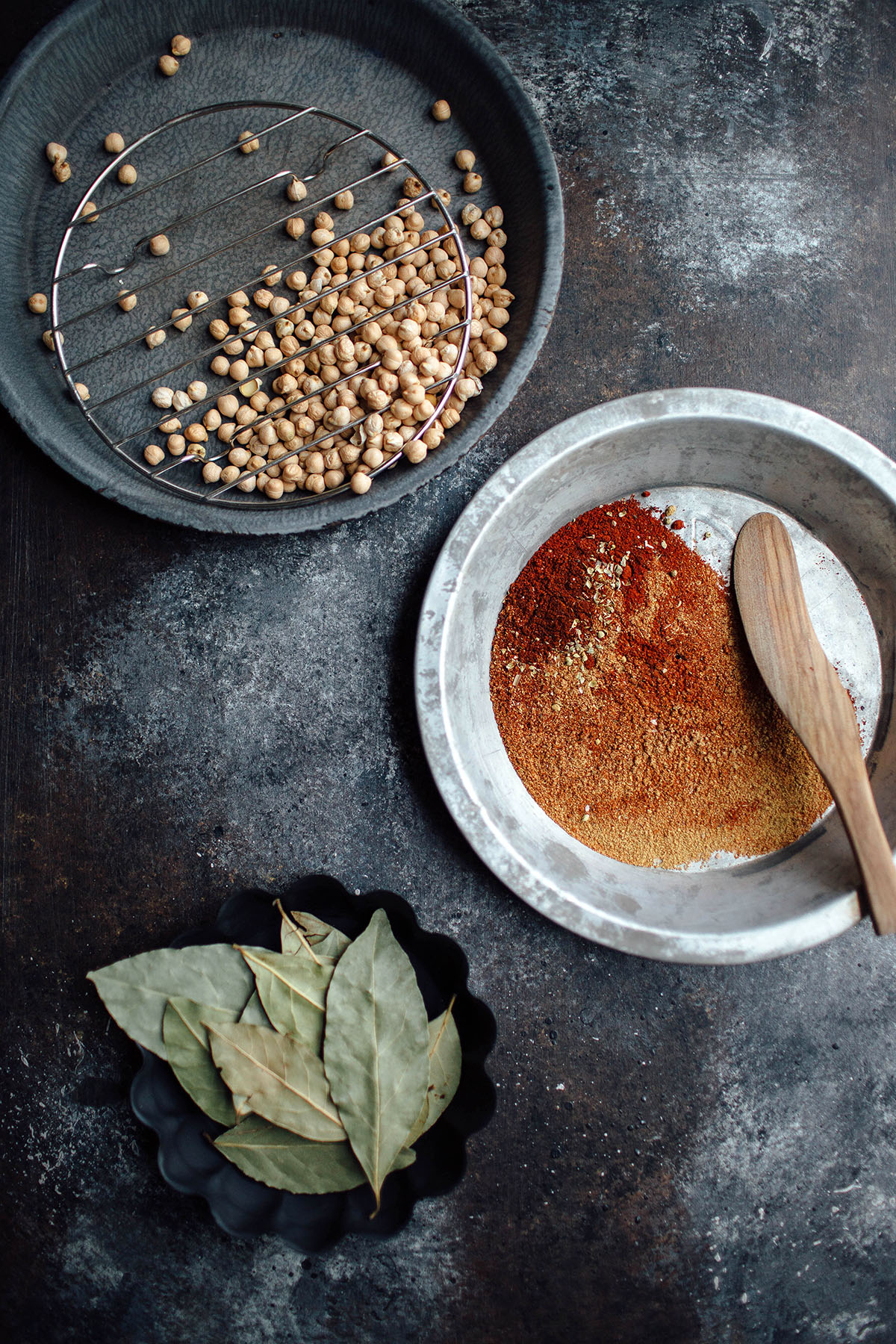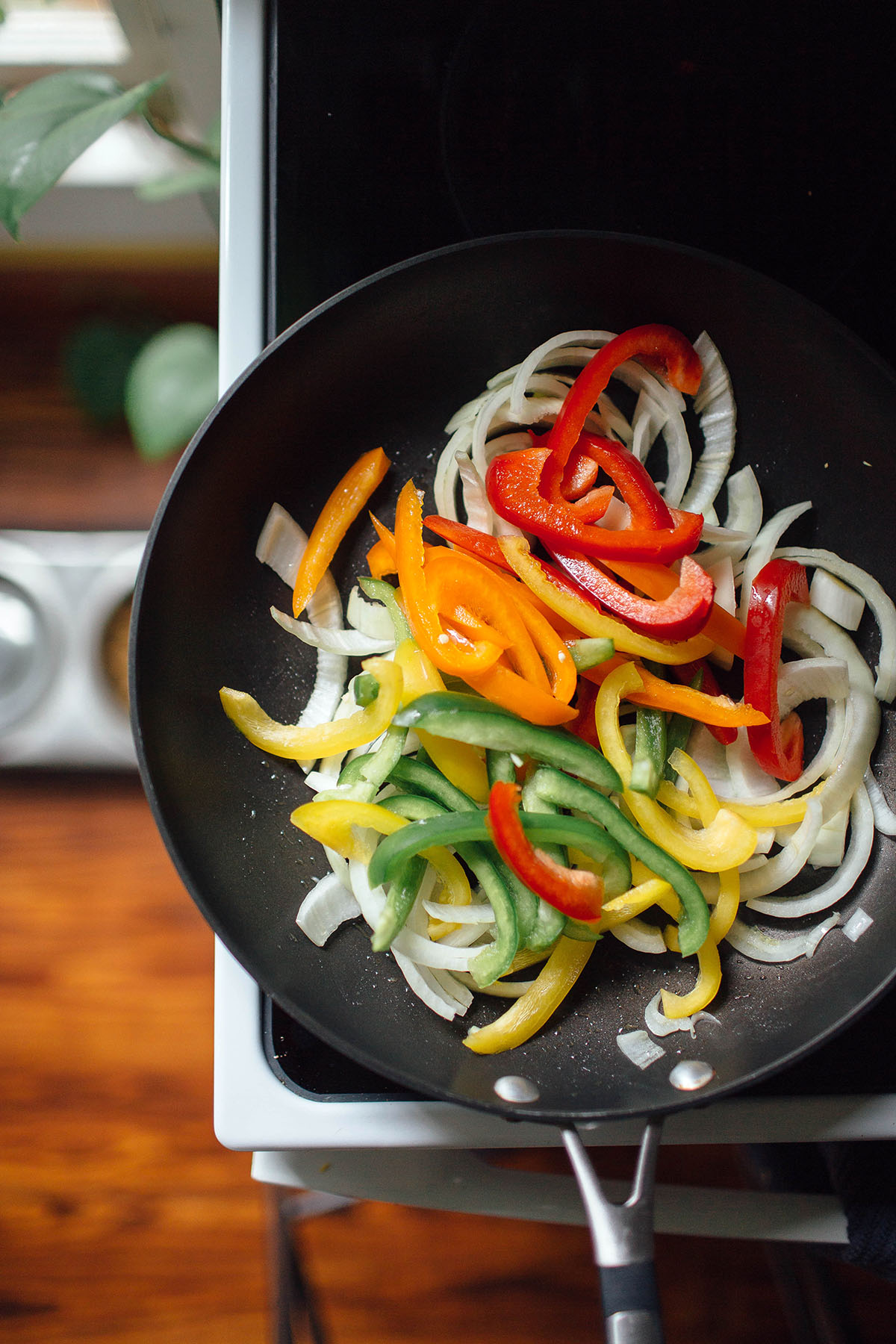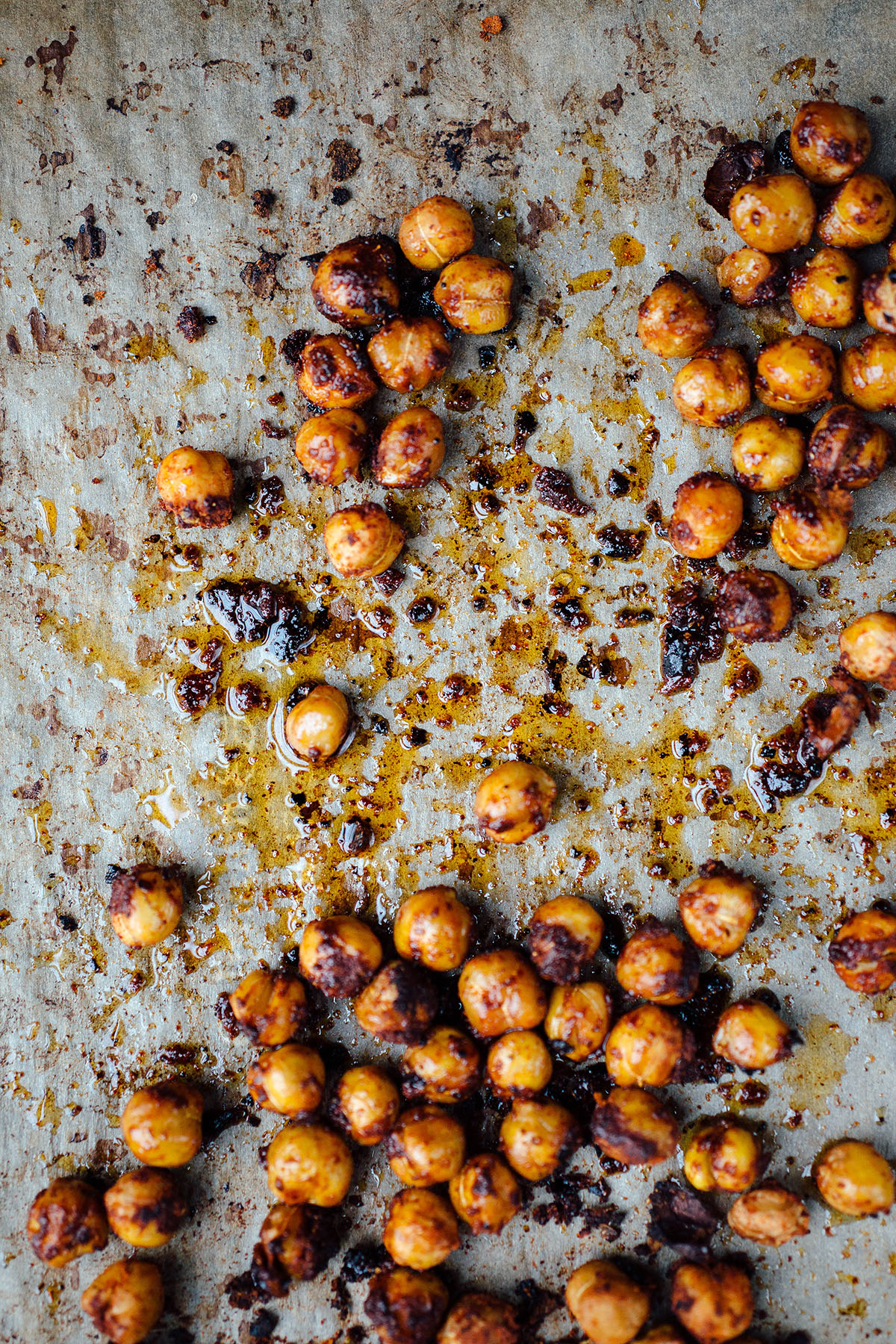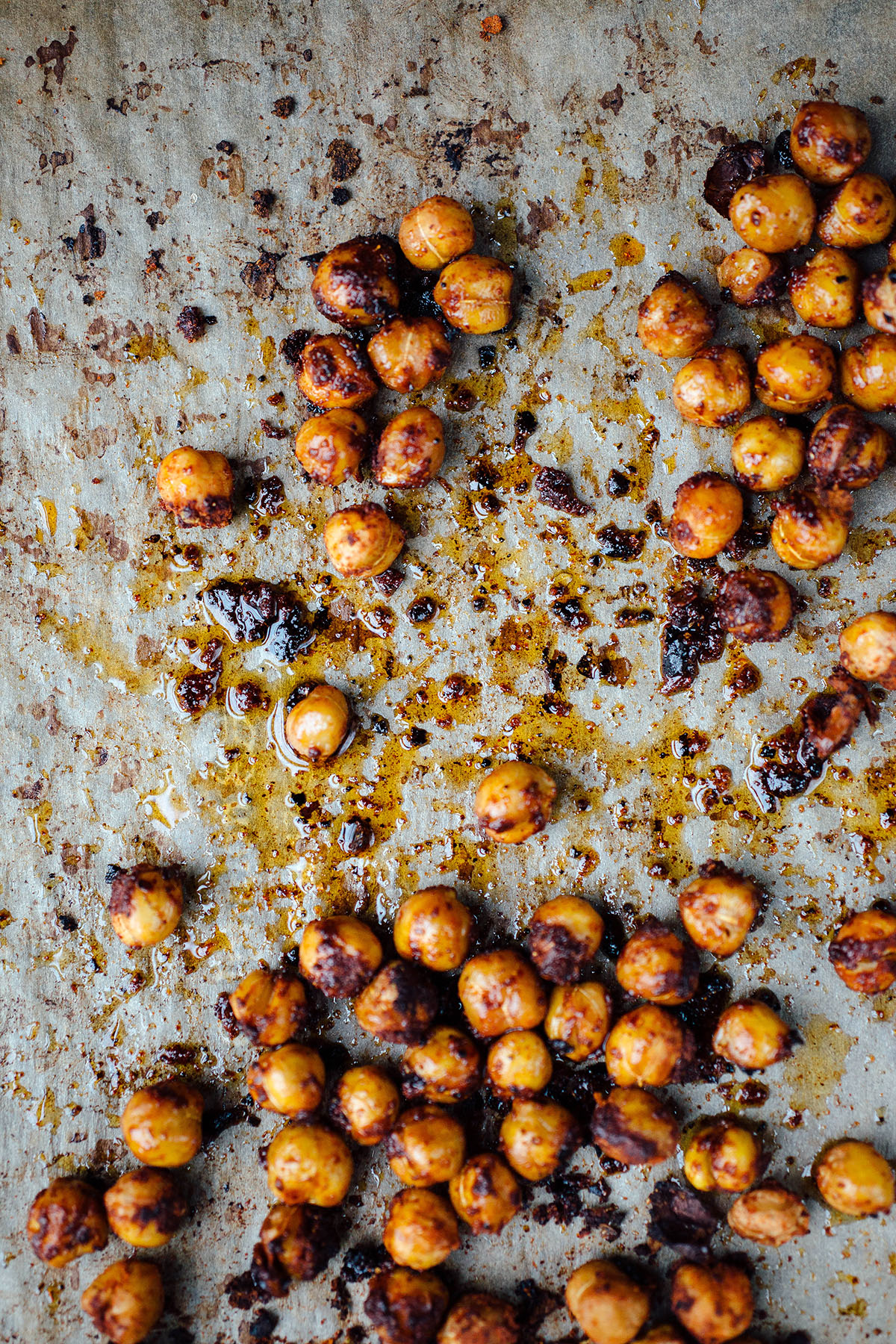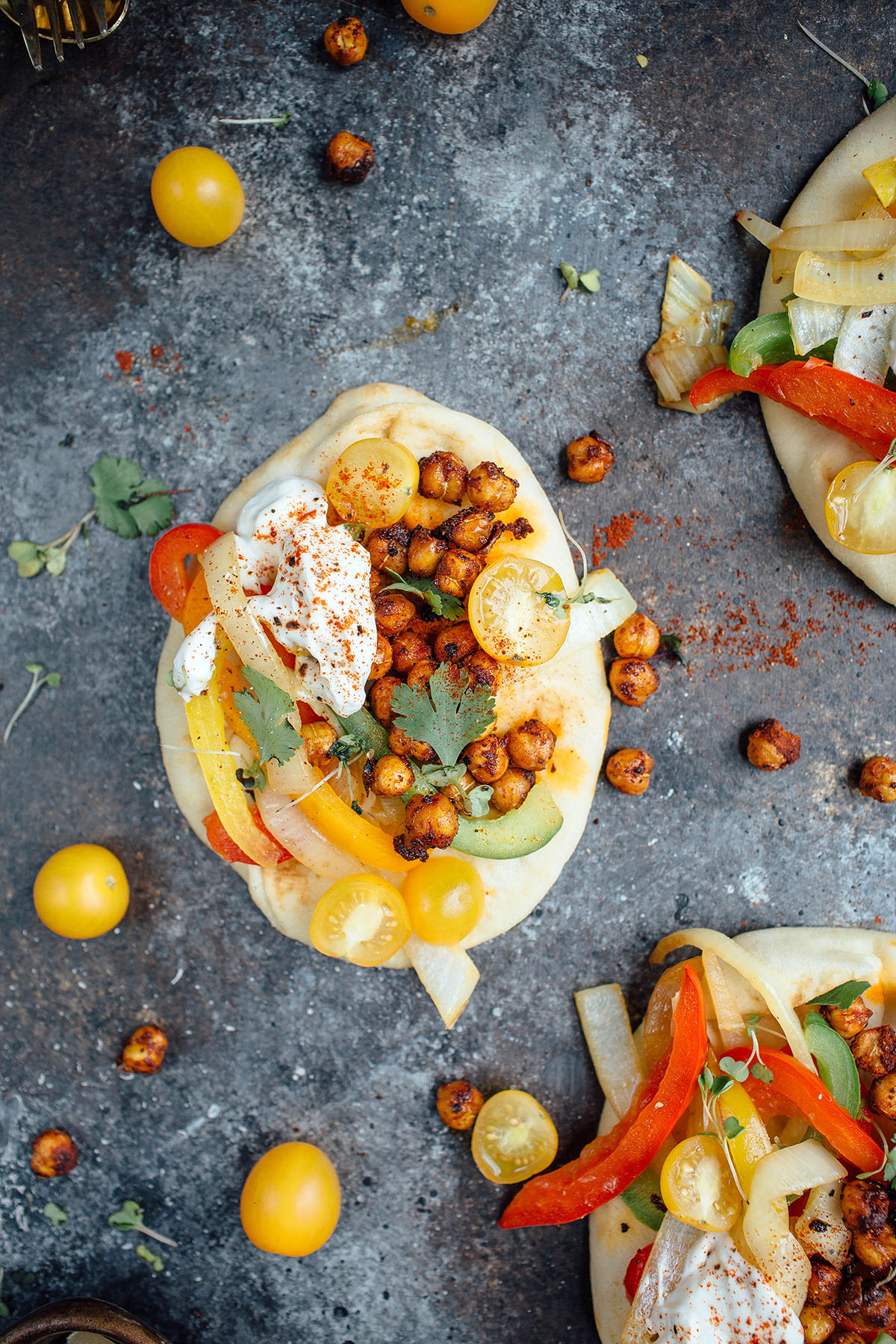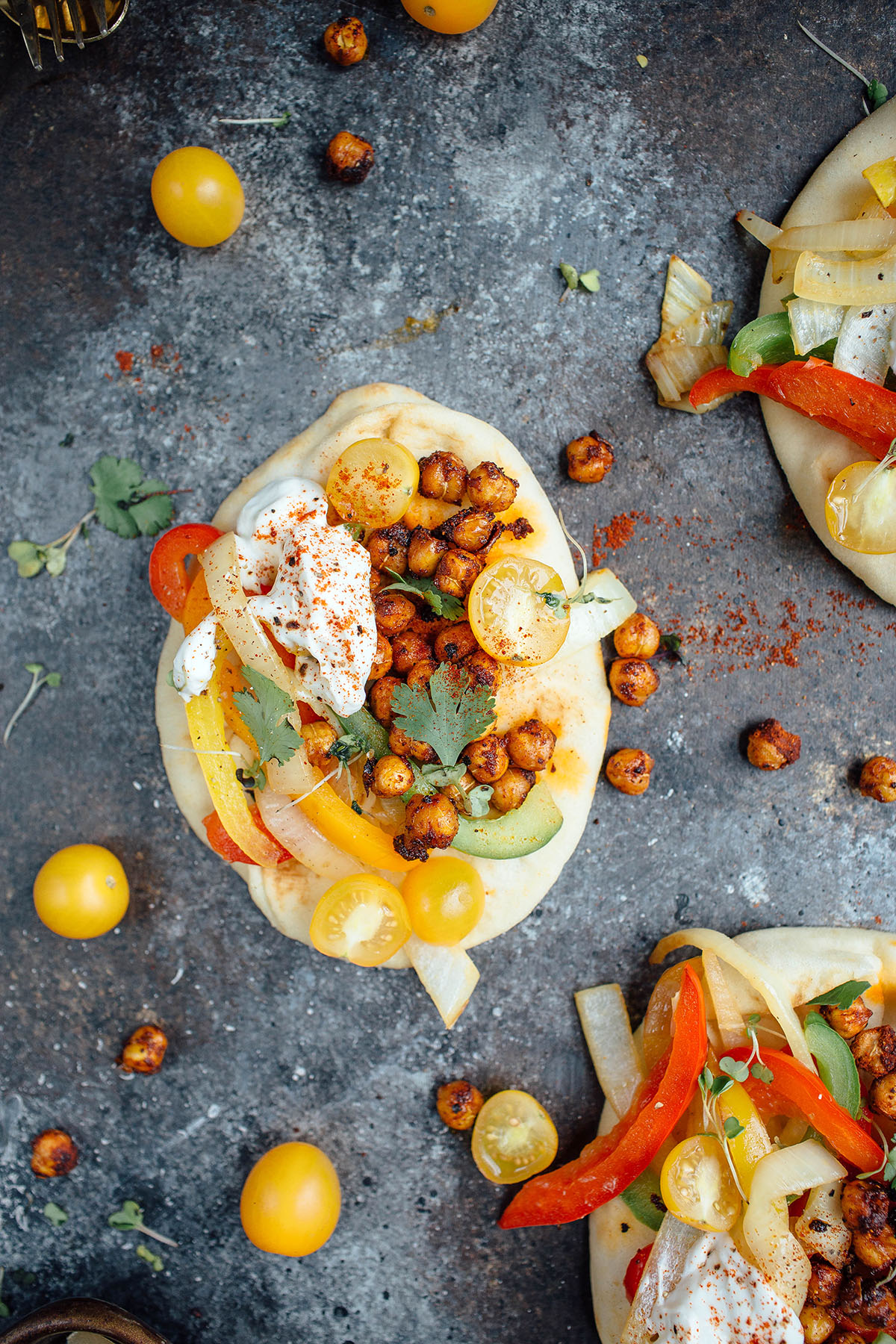 Chorizo-Spiced Chickpea Fajita Pitas
Spice up your taco night with this recipe for Chorizo-Spiced Chickpea Fajita Pitas! Switch out that boring old tortilla for pita and fill them with smoky chorizo-spiced chickpeas!
Author:
Shelly Westerhausen
Ingredients
For the chickpeas:
1 can chickpeas, rinsed, or 1½ cups fresh chickpeas
1 tsp olive oil
1 tsp red wine vinegar
1 tsp smoked ground paprika
1 tsp ground cumin
1 tsp chili powder
½ tsp ground coriander
½ tsp ground oregano
½ tsp sea salt
1 bay leaf, ground up in a mortar & pestle (optional)
dash of pepper
For the Vegetables:
1 Tbsp olive oil
1 bell pepper cut into strips (I used a part of several different colors so it would feel more festive)
1 onion, sliced
Salt / Pepper, to taste
4 Pita, warmed
Other optional toppings:
Yogurt or sour cream (omit if vegan)
Tomato slices or salsa
Cilantro or microgreens
Instructions
For the chickpeas: Preheat oven 450 degrees and line a baking sheet with parchment paper.
Transfer chickpeas to a small mixing bowl and coat the 1 tsp olive oil and vinegar.
In another small dish, whisk together paprika, cumin, chili powder, coriander, salt, bay leaf (if using), and pepper.
Pour spice mixture over chickpeas and toss to coat.
Transfer to a baking sheet and cook for 20-25 minutes or until crispy, tossing halfway through.
For the vegetables: Heat 1 Tbsp olive oil in a medium skillet over medium heat. Add bell pepper and onions and saute until softened, 7 to 10 minutes.
Remove from heat and season with salt and pepper.
To assemble: Divide the chickpeas and veggies evenly between 4 pitas and add desired toppings. Serve right away.
Grey tins, gold silverware, & large fluted black plate: thrifted / Photos shot with a Canon EOS 5D Mark III
and edited with Adobe Photoshop Lightroom 6.