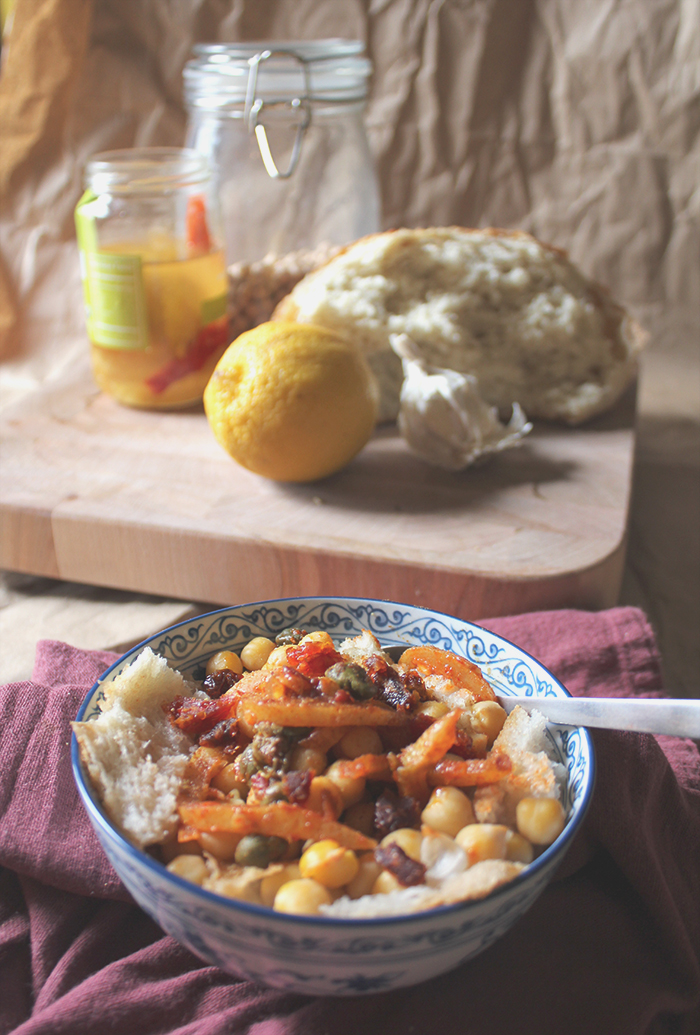 Leblebi // Chickpea Stew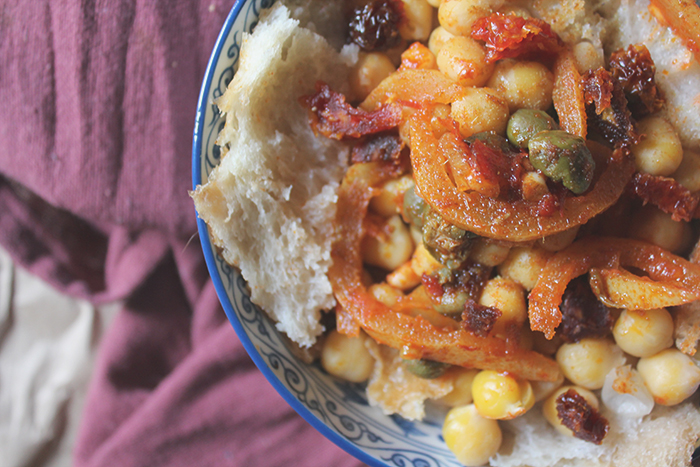 The fascination with my Tangine has really morphed my cooking this past month. I didn't even use the tagine for this recipe but was drawn to it since the recipe is so similar to the other Tunisian dishes I've been playing around with. Who knew 2013 would be the year of preserved lemons, harissa paste, and spicy stews? Well, the first few months of 2013 at least. Can't predict past that.
I am sooo in love the contrast that is created when you mix spicy harissa paste with sweet honey and lather it all over vegetables / beans. Oh my goodness! Do you know what I'm talking about? Well, you should. And here is a perfect starter recipe for it. Harissa paste is super easy to make (check out the recipe here) or you should be able to find it at any international market store. As for preserved lemons? It took me a long time to come around to them and I would recommend slicing them VERY thin until you get use to their intense flavor. But with that said, they really do add a depth of flavor that could not be achieved by this simple stew without them.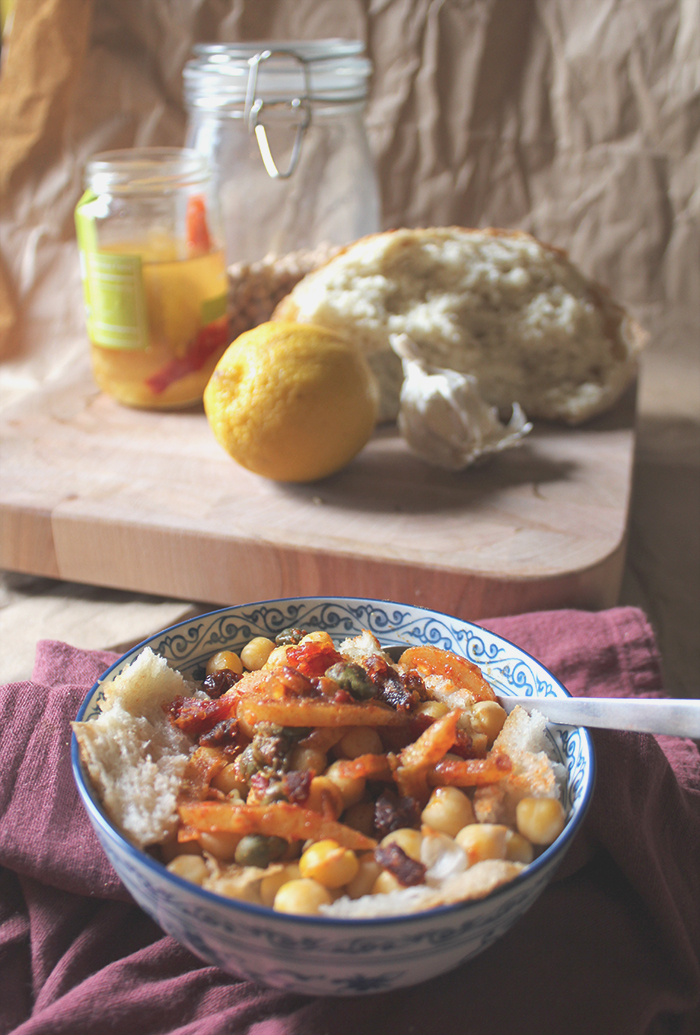 Lablabi / Chickpea Stew
Serves 2
3 cups cooked chickpeas (about 2 cans drained)
3 cups vegetable broth
3 garlic cloves, minced
1/2 preserved lemon, sliced thinly
1 roasted bell pepper, sliced
3 teaspoons capers, rinsed
3 Tablespoons olive oil
1 Tablespoon honey
1 teaspoon cumin
dash of salt
Day old Bread
Simmer the chickpeas in the vegetable broth until heated through. Whisk together the olive oil, honey, garlic, cumin salt, and harissa paste in a small bowl. Fold in the capers, lemon, and red pepper to the dressing.
Tear the bread into large chunks and divide between two bowls. Spoon the chickpeas and broth over the bread and top with dressing / lemon mixture. Serve right away so the bread doesn't get soggy.