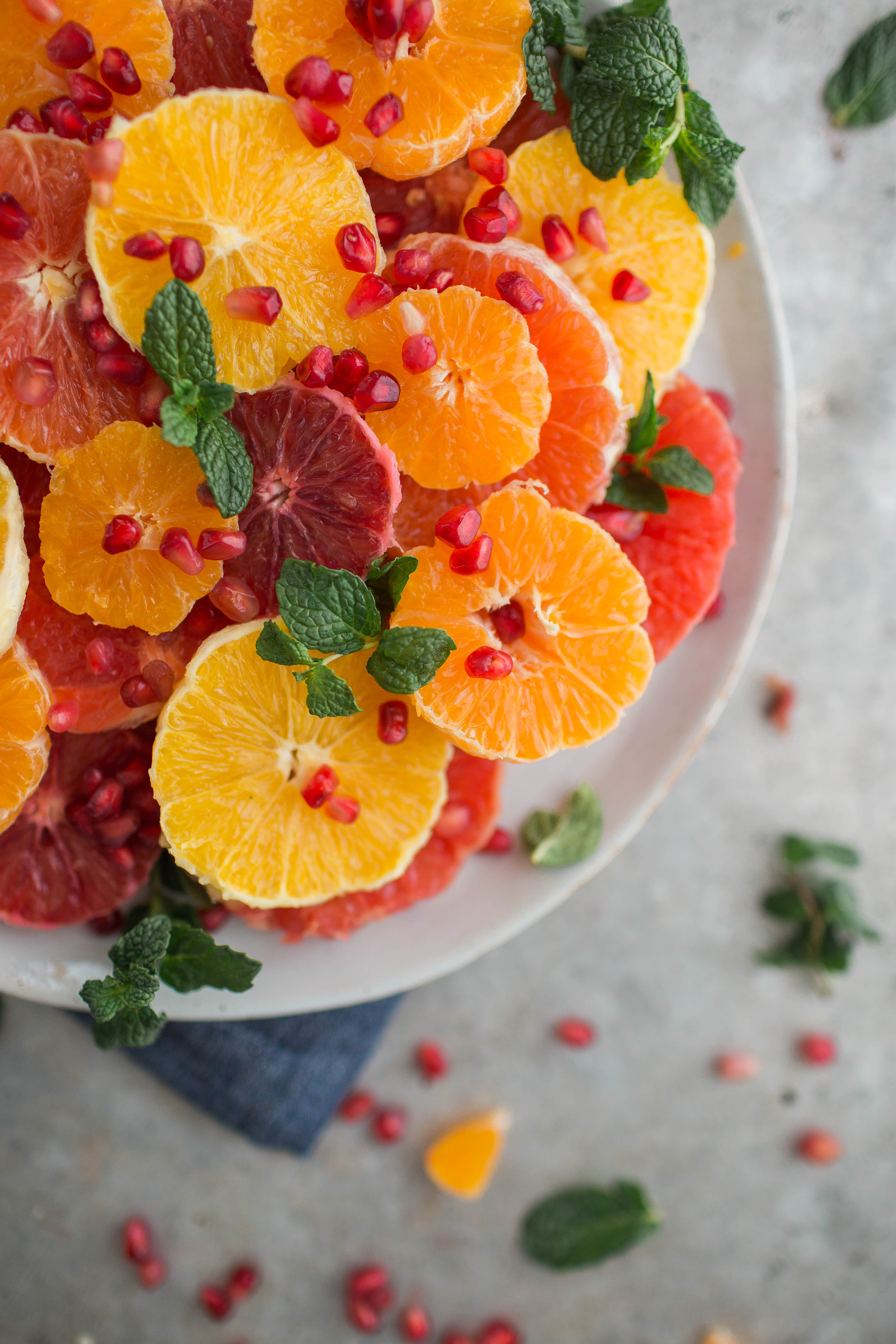 Citrus and Pomegranate Salad
In a hurry? Click here to JUMP TO RECIPE!
A tart and juice four ingredient Citrus and Pomegranate fruit salad to cure your winter blues.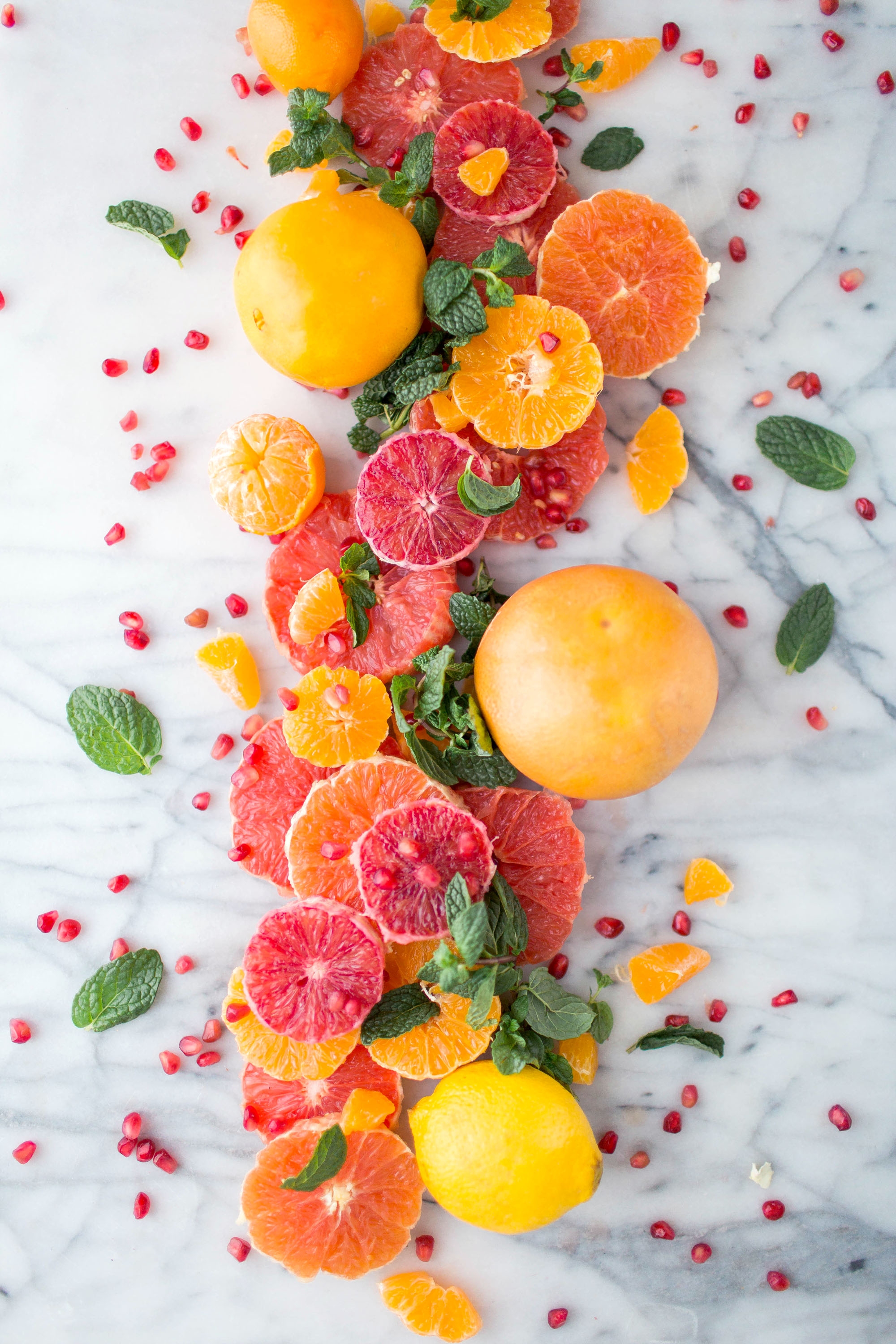 First off, in my last post I announced that I had the manuscript done for my book (*happy dance*). As I enter the next stage of the book process, it's that time where I need your help: I need recipe testers! All recipes are meat-free and I'm looking for cooks of all skill levels! Anyone selected and willing to complete more than three recipes will get a 'thank you' mention in the book and anyone willing to test more than five recipes will receive a free copy of the book when it comes out in spring 2017! If interested, please shoot me an email at [email protected] with any dietary restrictions and/or preferences of recipe types (drink, dessert, main, side, etc). Thank you so much to everyone who wrote in and offered to help! I was so surprised and beyond excited by the enormous response I received! I now have all the recipes covered and can't wait to get share the next step with you all soon!

In other news, we finally got our first snow of the season! As someone who grew up in a town near Lake Michigan, that often times gets lake effect storms as early as October, I was really aching for some snow in my life. I know, I know – it's a huge hassle to scrape your car windows in the morning and it's hard to walk the dog with slippery sidewalks and the snow is blinding when you are trying to drive but it makes this whole cold thing feel like an actual season and, most importantly, it covers the endless brown that plagues our fields and our yards, which is now covered in beautiful white dust. That reflection of the snow creates some of the most gorgeous light (for taking pictures like these) and has left me totally satisfied with being stuck inside my house with a bowl of citrus and my Canon camera.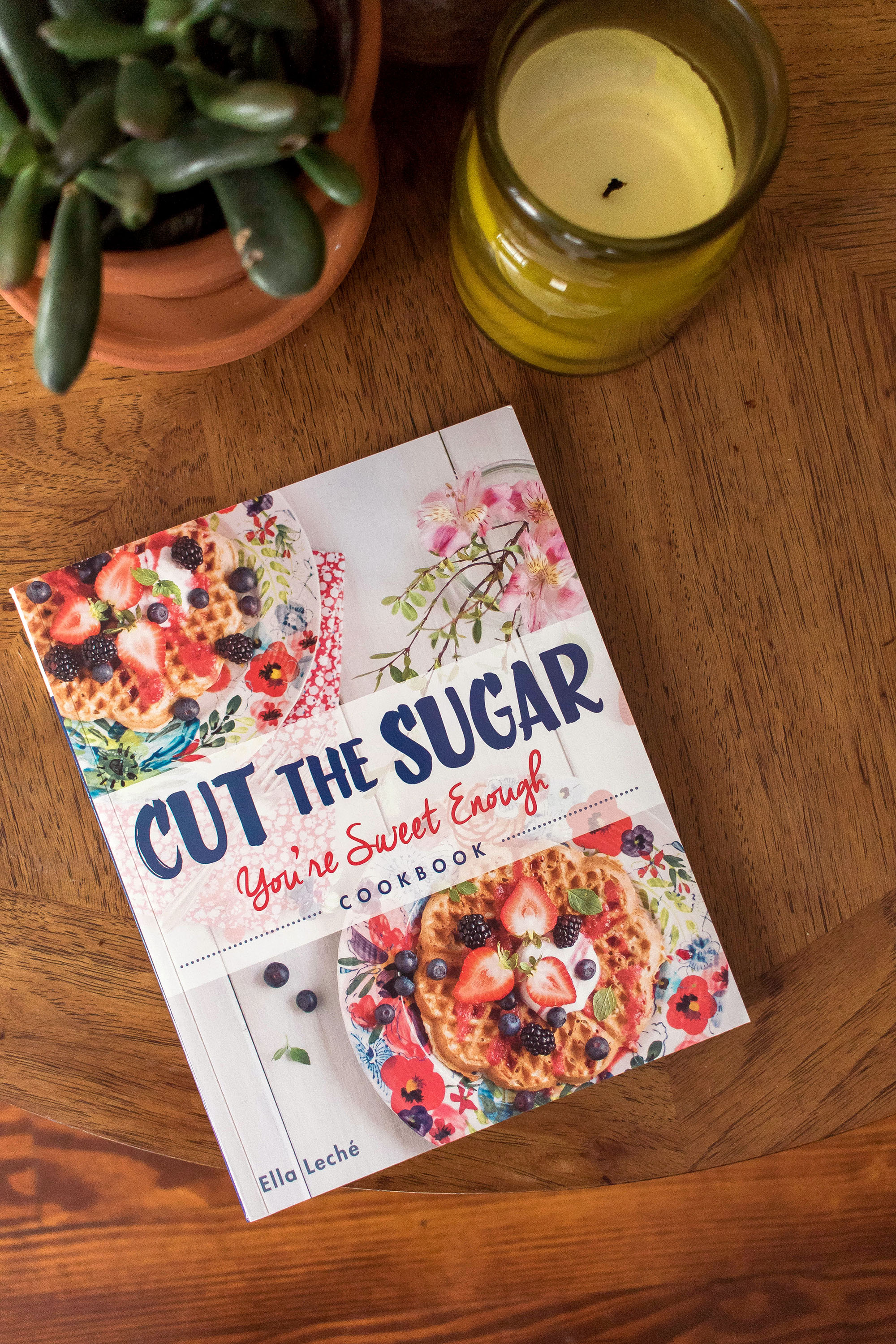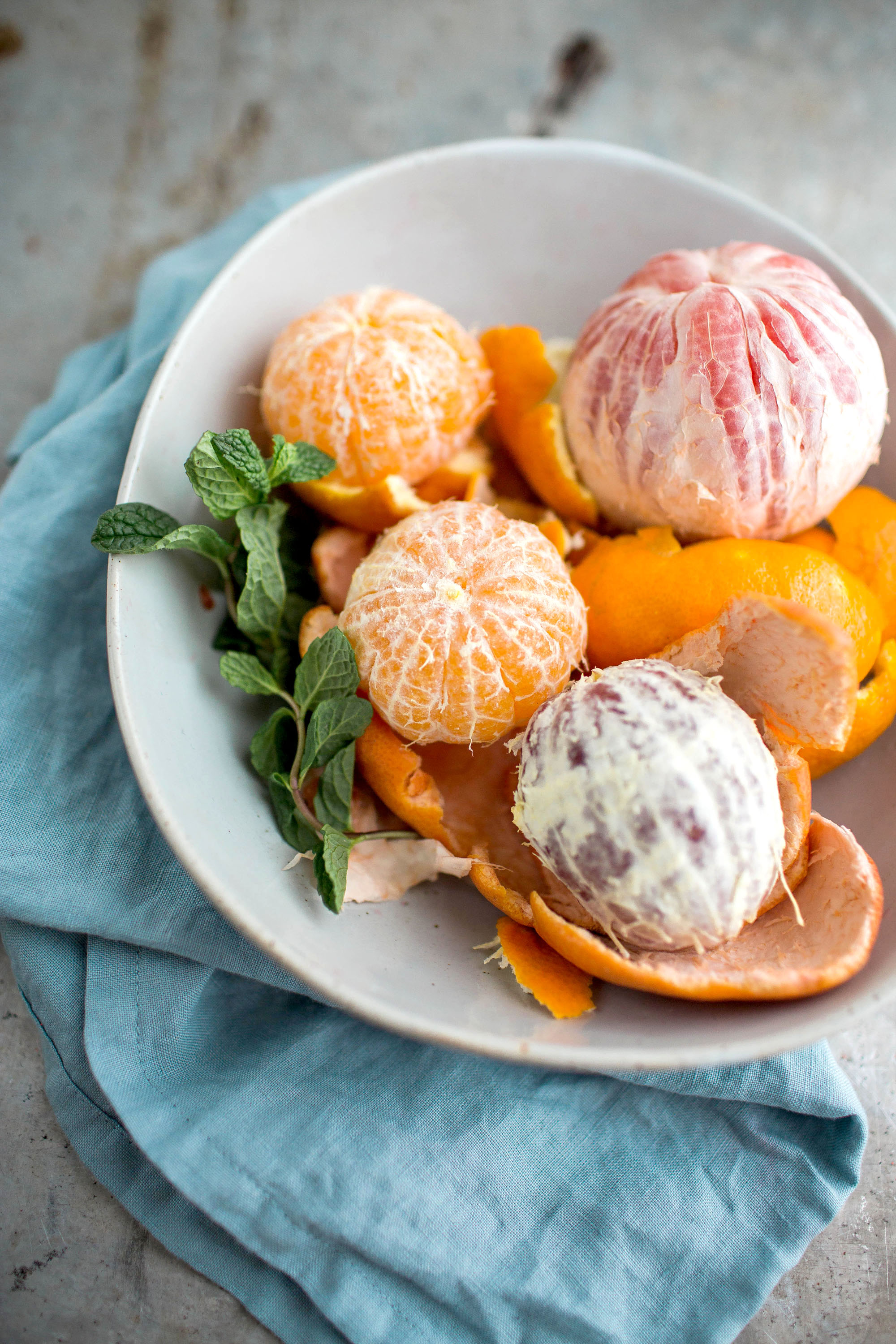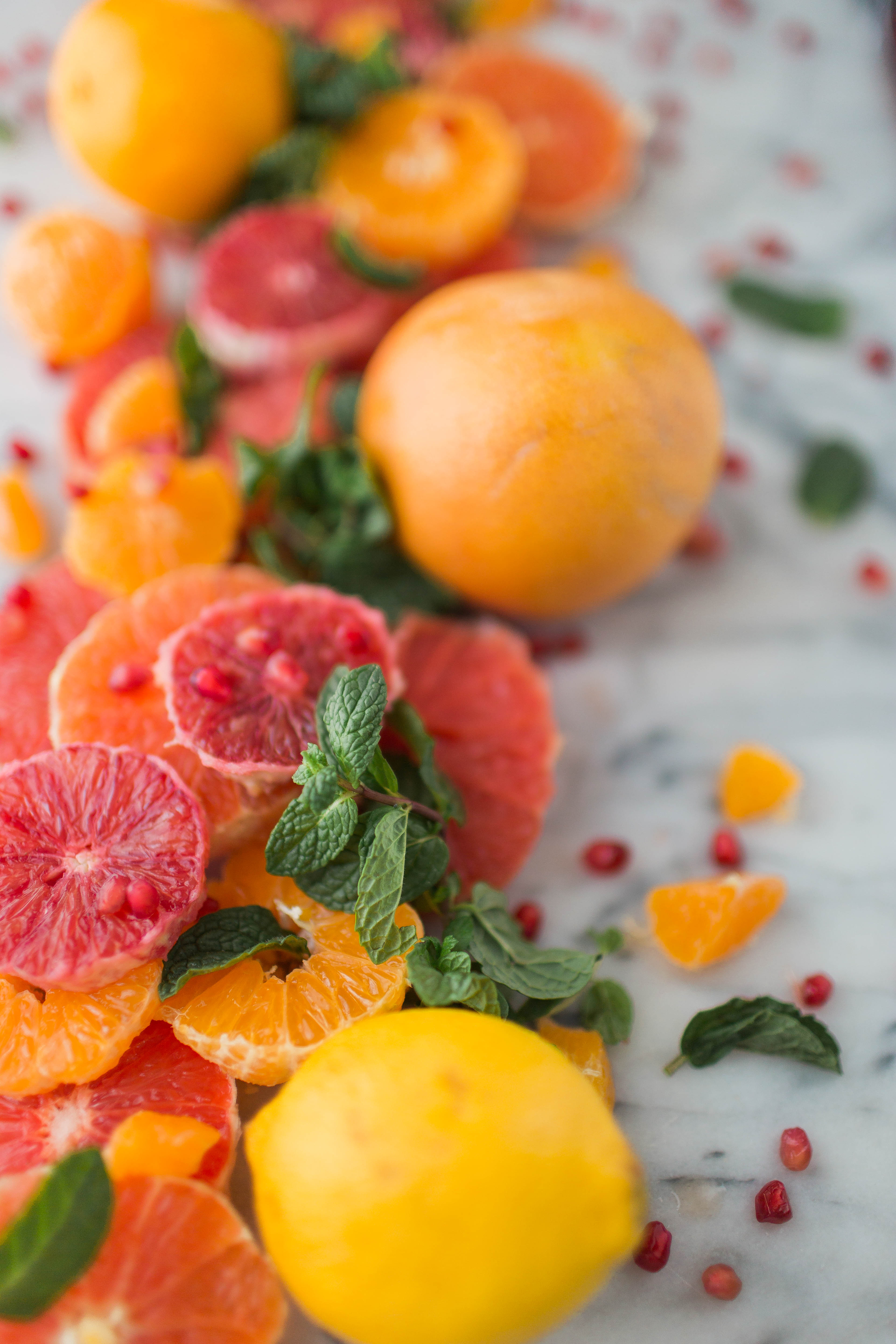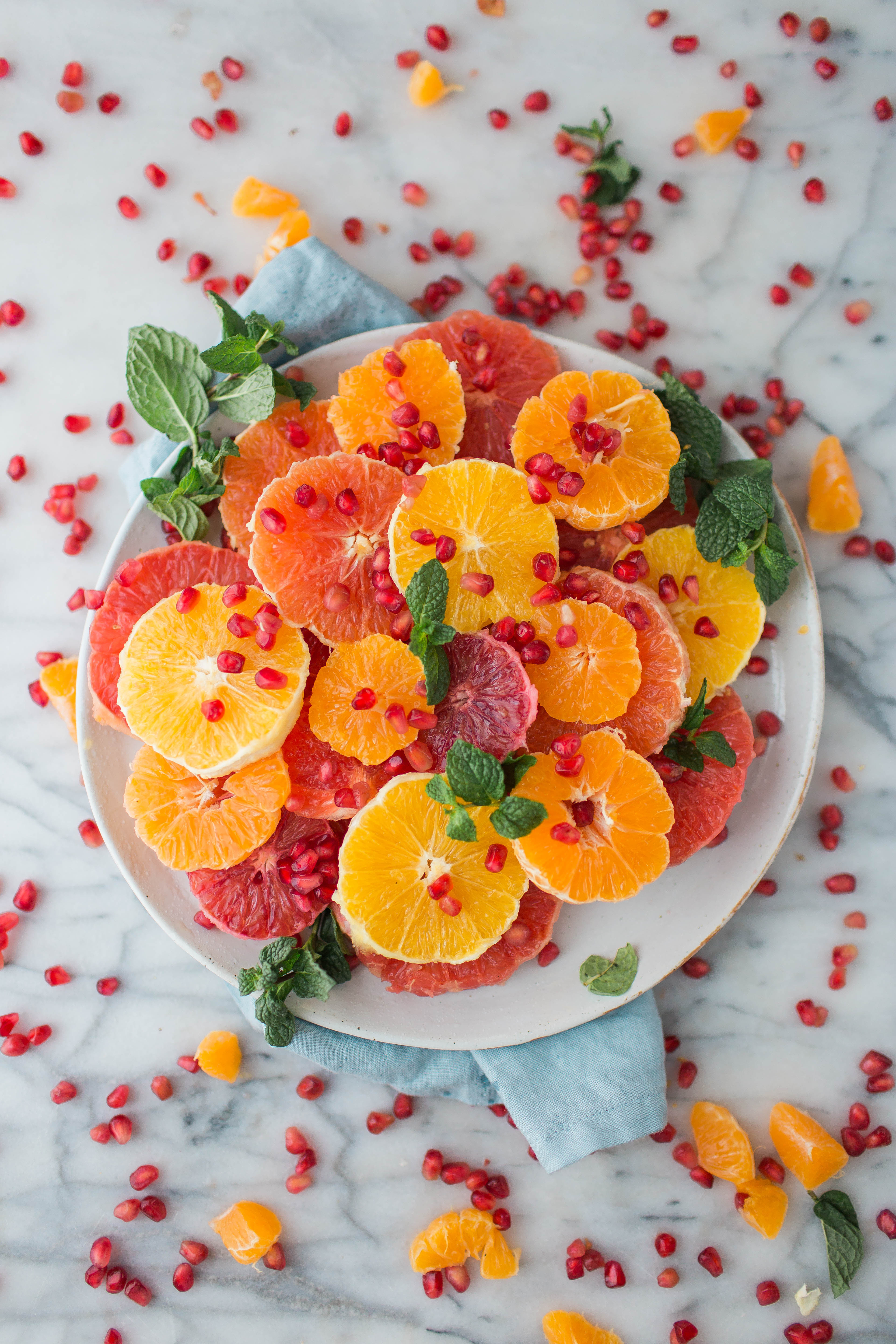 This recipe is from Pure Ella's cookbook that came out earlier this month, Cut The Sugar, You're Sweet Enough. For me, this book could not have better timing with my six week long sugar high (read: Thanksgiving and holiday cookie trays) finally coming to an end. In years past, I've noticed myself still craving sweets come January and I usually cut back by offering myself just a little piece of dark chocolate after dinner; however, after reading through this book, I've decided to lean more on fruit as a refined-sugar quencher for my taste buds. An afternoon orange or banana has already helped curb my cravings these past few weeks and I'm eager to see how I continue to feel after a month or so.
This salad was the recipe I chose to tackle first from this cookbook because of it's gorgeously simple recipe and also since citrus peak season is near and all the fruit has begun to look so gorgeous at our markets. This salad is a total show stopper with very little work and feels like a fancy feast of a salad (despite it only being four ingredients!).
Ella's book is inviting and bright; her gorgeous photos and simple ingredients remind you how easy it is to whip up a dish without refined sugar. The book starts with how to easily stock your sugar-free pantry and simple tips on how to cut back on sugar which makes the end goal feel like no big hurdle. It may be the middle of winter but Ella's bright photos have me craving spring and the idea of eating lighter.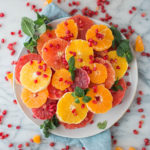 Citrus and Pomegranate Salad
A tart and juice four ingredient fruit salad to cure your winter blues.
Ingredients
1

pink grapefruit

, peeled

2

or 3 clementines

, peeled

Arils from 1/2 pomegranate

Fresh mint

, for serving
Instructions
Cut the grapefruit and clementines into large slices and arrange on a large serving tray.

Sprinkle pomegranate seeds and fresh mint sprigs over the sliced citrus and serve.
Recipe Notes
Remove as much pith from the grapefruit as you can to avoid it being bitter. I kept them in slices for presentation but removed the pith before enjoying. I also added a blood orange to my salad because I had it on hand and it added a lovely extra color tone to the dish.
Styling & photography notes: Ceramic plate & bowls, marble board, & blue dishcloth: Crate & Barrel / Book: Cut the Sugar, You're Sweet Enough
 / Photos shot with a Canon EOS 5D Mark III
and edited with Adobe Photoshop Lightroom 6.