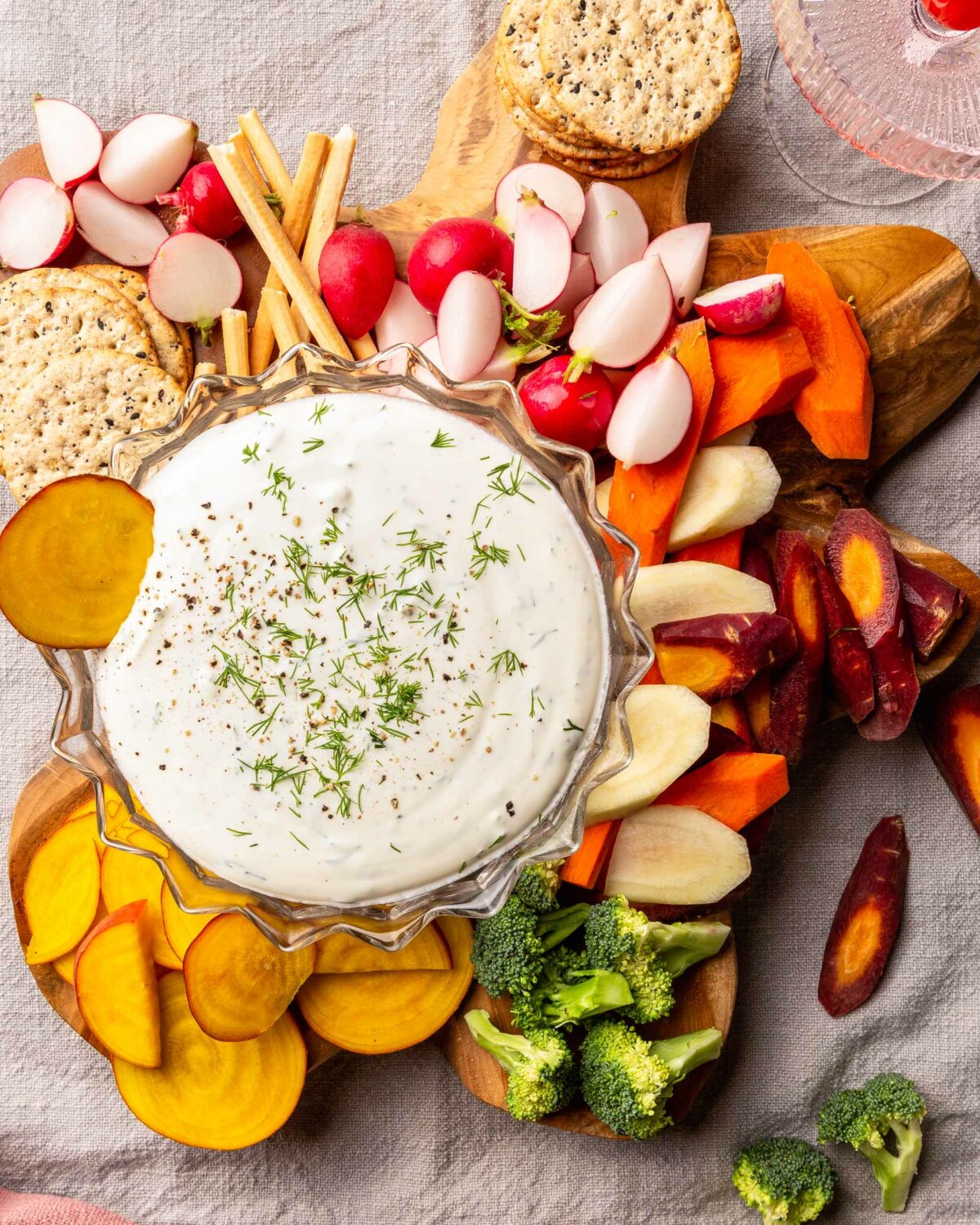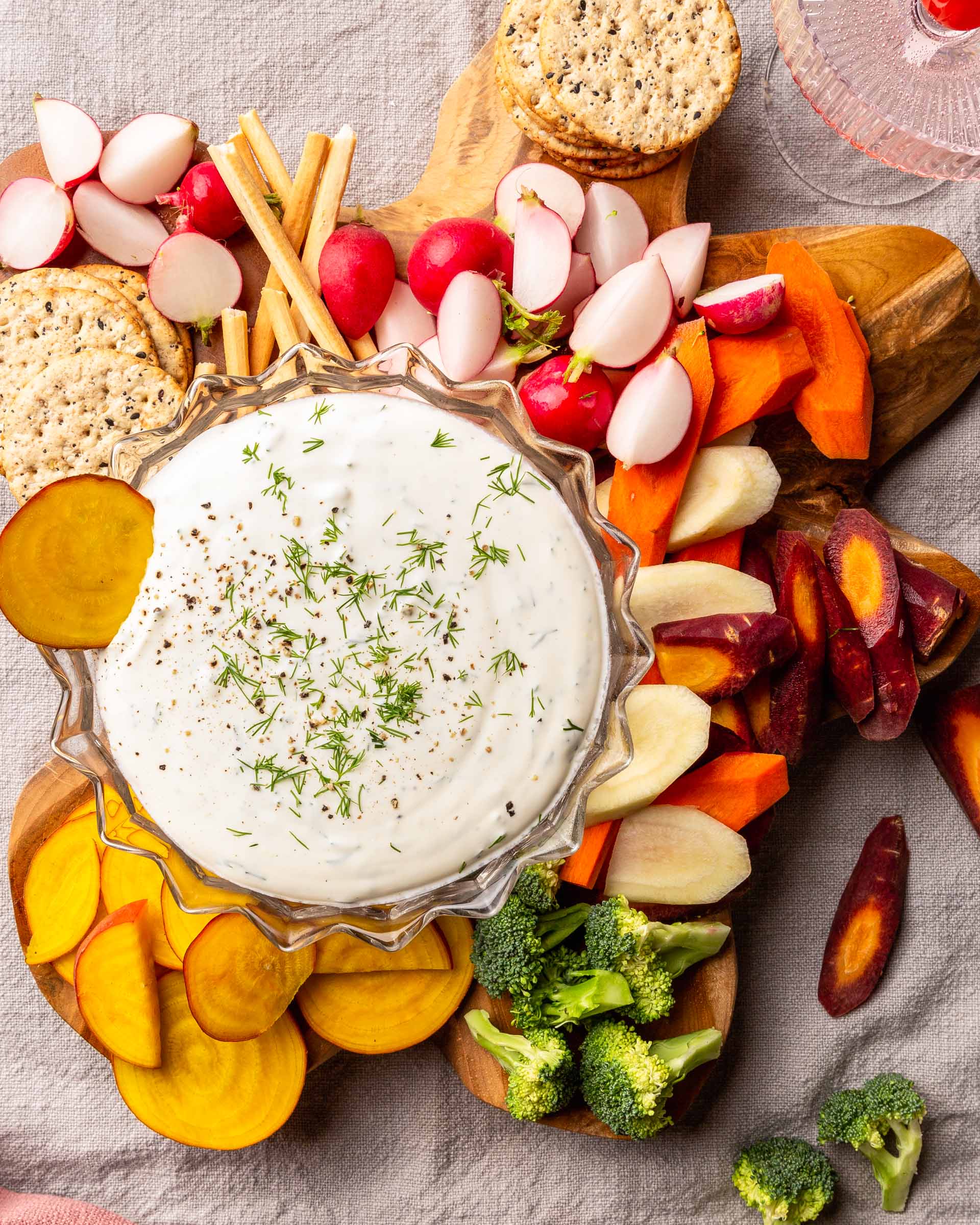 Dill Buttermilk Dip with Winter Crudités
In a hurry? Click here to JUMP TO RECIPE!
This Dill Buttermilk Dip with Winter Crudités is an herby and fresh buttermilk dip with dill, perfect to serve alongside all your favorite veggies, like carrot or radishes.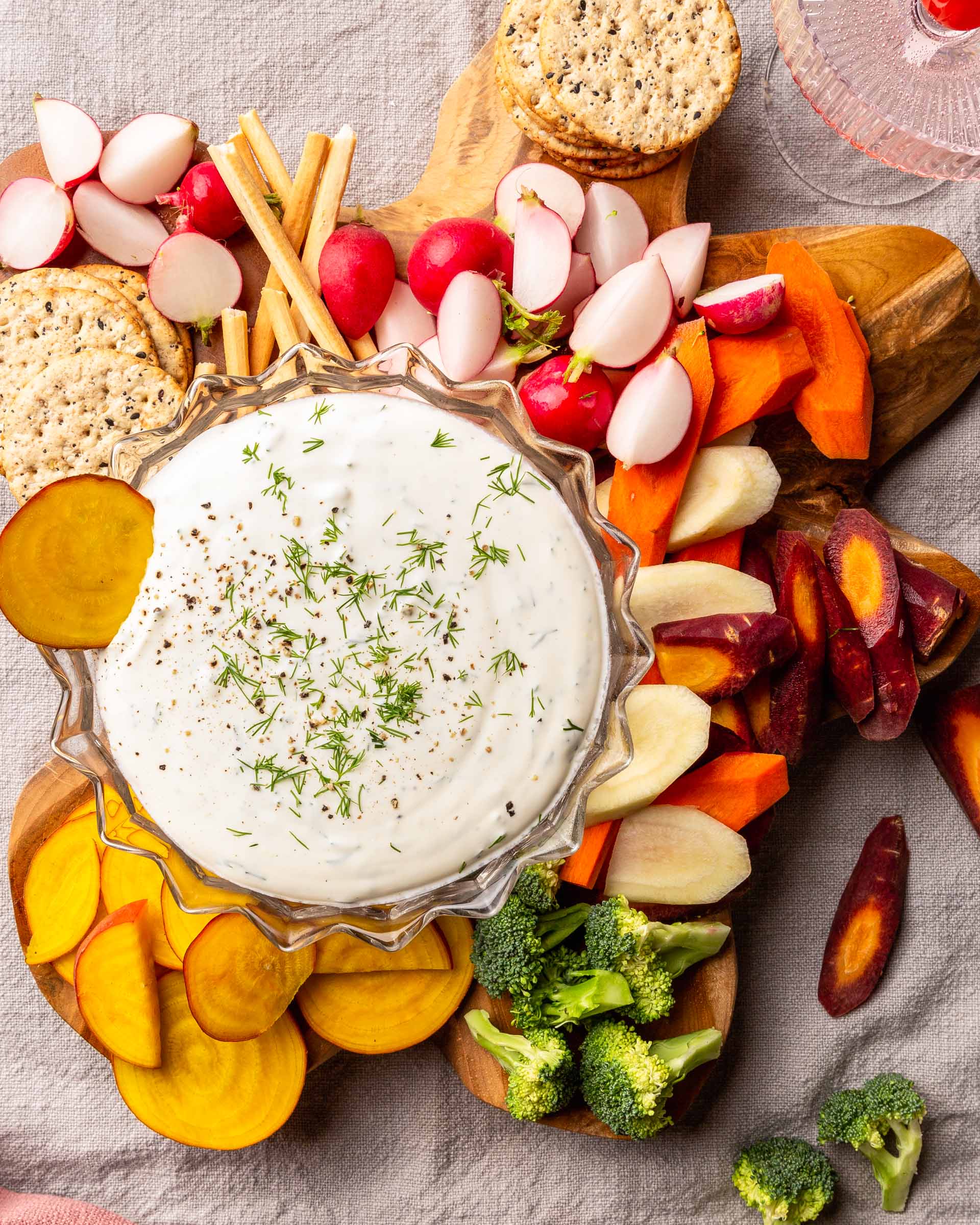 You thought I was done for the year when I posted the most popular 2020 recipes yesterday, didn't you? Nope – I'm sneaking in one last recipe this year so you have something to munch on while you ring in 2021! This buttermilk dill dip is beyond simple and can be whipped up a day before so you won't have to fuss with it come ball drop time. Think of it as a fancier (because we use Crème fraîche instead of mayonnaise) but simpler version of homemade ranch dressing. It's light but flavorful from all the dill and black pepper.
You can get as fancy as you want with it by buying all sorts of pretty produce to serve alongside the dip or keep it super simple by enjoying it with whatever you have in the fridge. Just make sure that whatever veggies you decide to serve the dip with, you cut them into bite size pieces so that you and your (very few – hopefully!) guests can easily enjoy.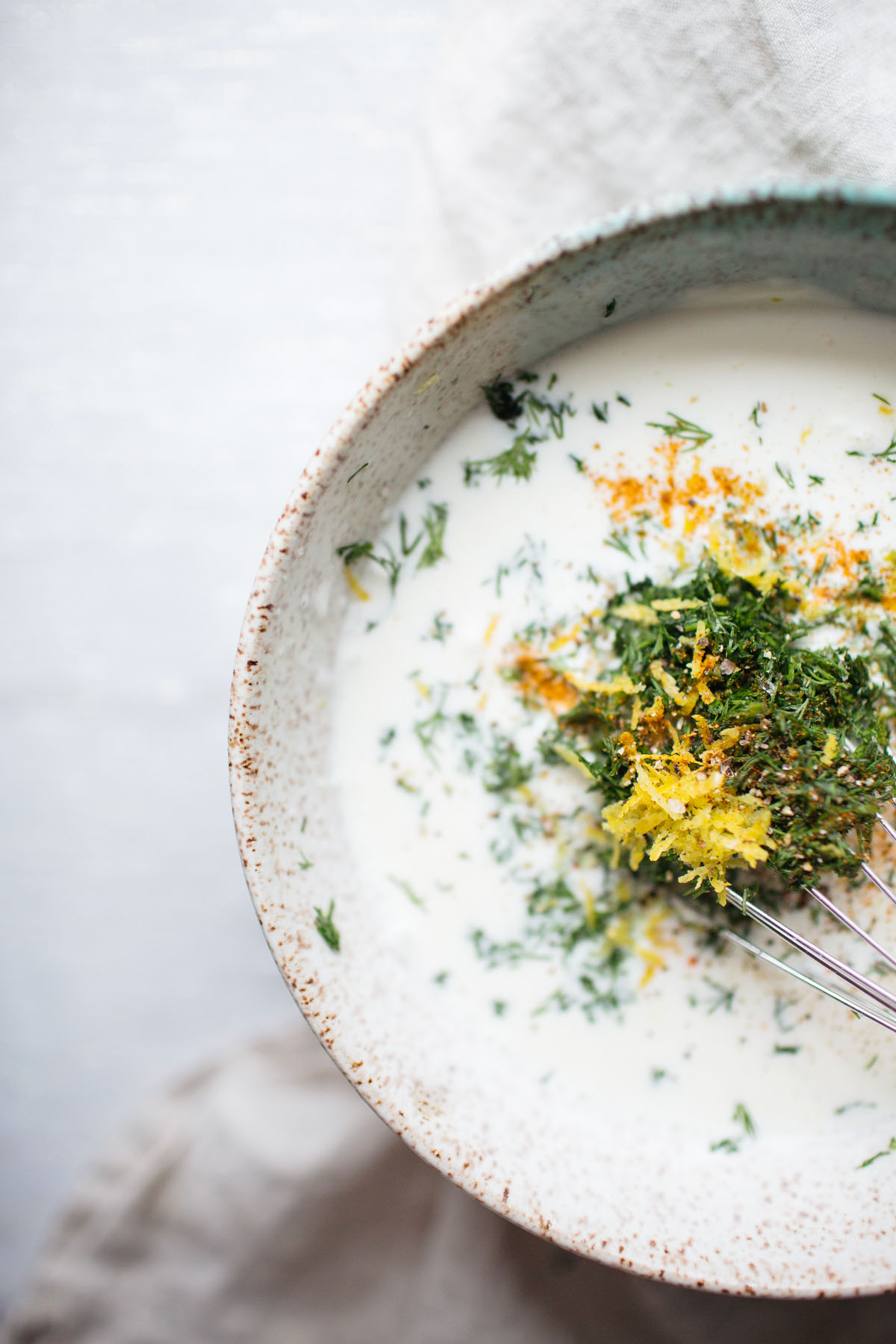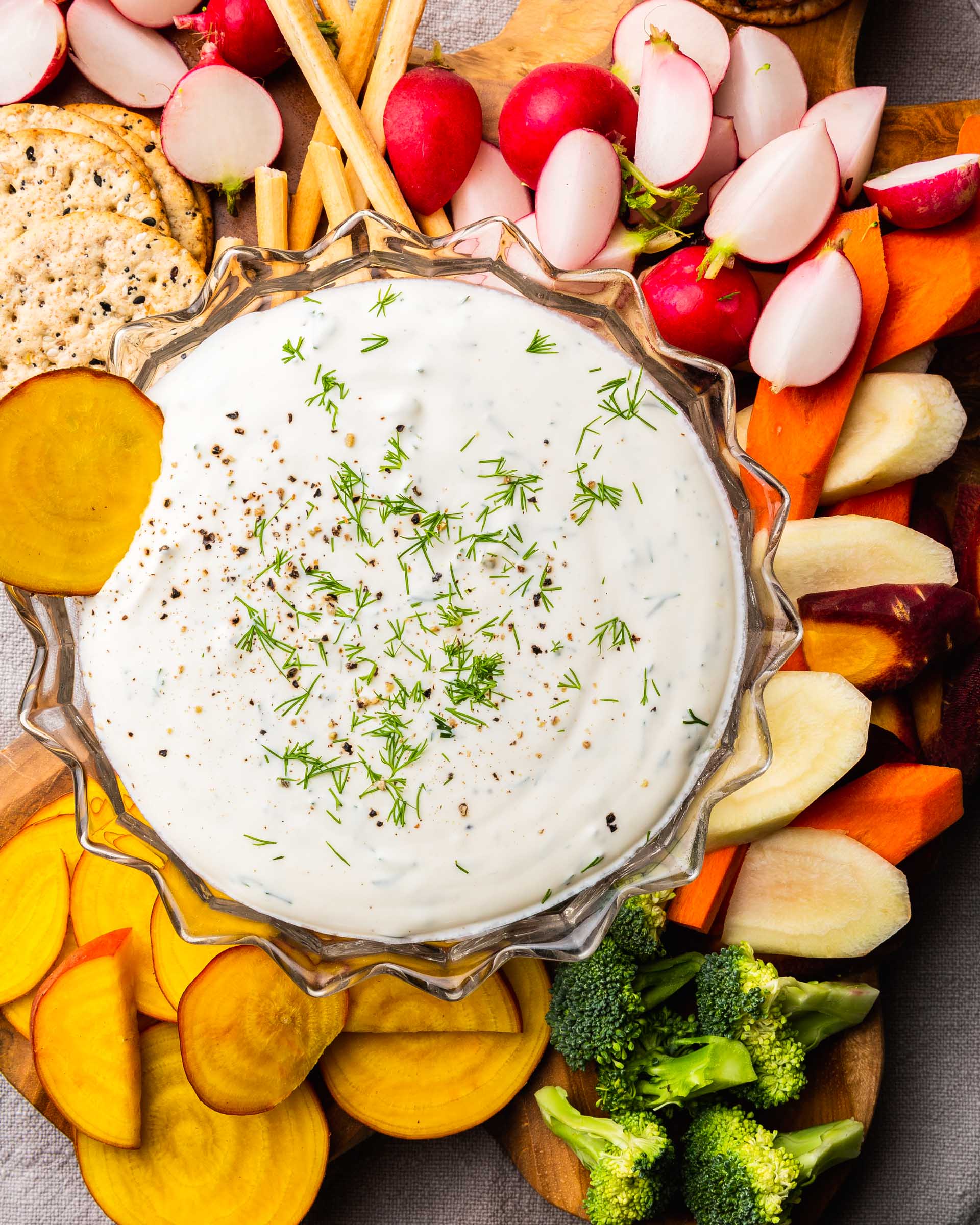 This recipe is from Martha Stewart's Appetizers cookbook. I'm a huge Martha fan; she feels like the Betty Crocker of our generation but she does even more! I'm in complete awe of the empire she's managed to build and the really wonderful content that has come out of it in the form of Living magazine and all of the gorgeously useful books. The book that this Dill Buttermilk Dip with Winter Crudités recipe came from is no exception. The book not only has spectacular photography but also practical content in the form of recipes and entertaining tips. There are a handful of recipes that aren't vegetarian but most can be easily tweaked to fit any dietary preference.
Looking for other dip recipes? I've got you covered:
Smoked Gouda Pimento Spread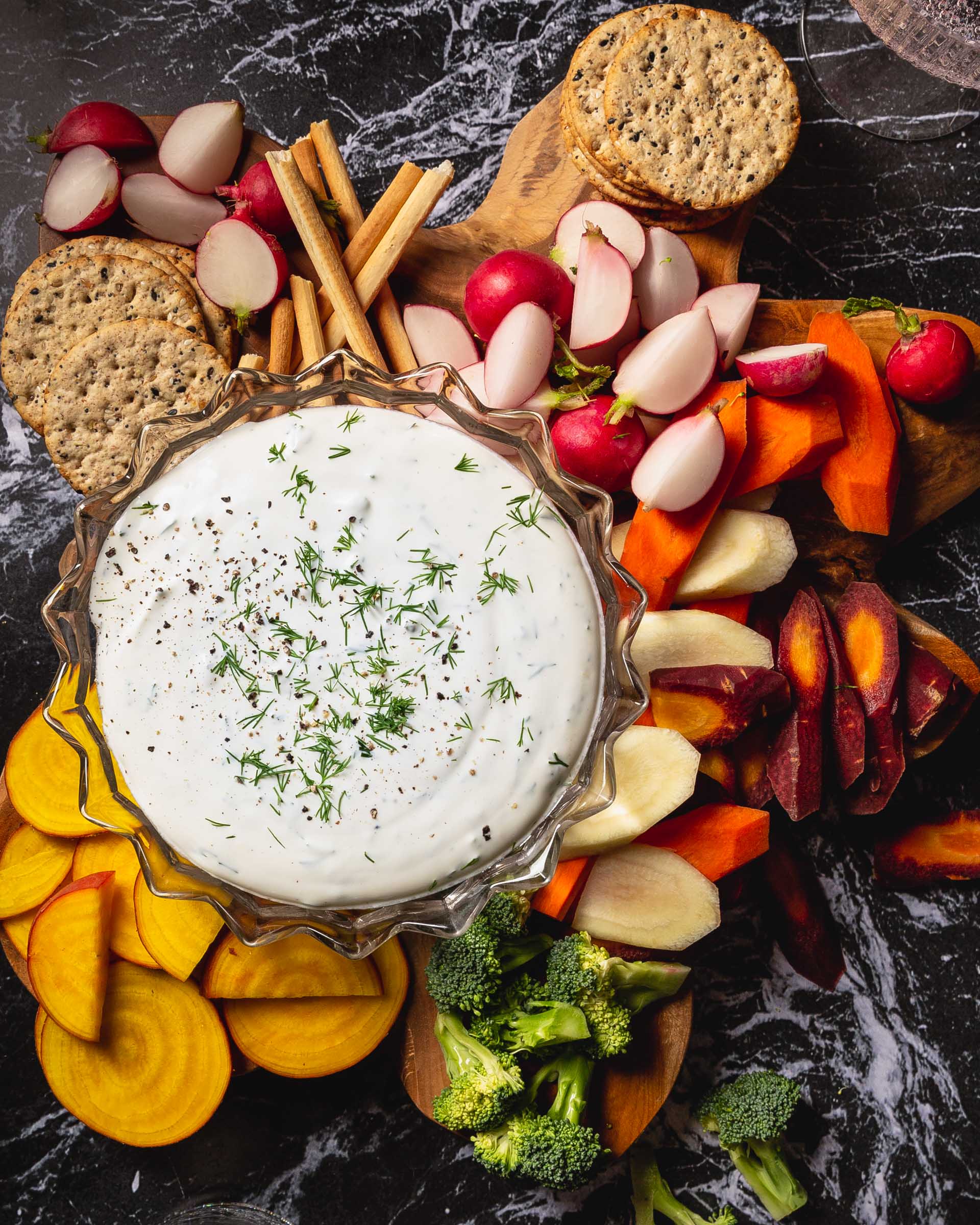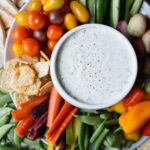 Dill Buttermilk Dip with Winter Crudités
Servings
:
6
to 8 servings
Ingredients
1

cup

buttermilk

1

cup

Crème fraîche

1/2

cup

coarsely chopped fresh dill

1/4

teaspoon

finely grated lemon zest

1

Tablespoon

freshly squeezed lemon juice

Pinch of cayenne pepper

Coarse salt and freshly ground black pepper

Assortment of crudites

(I used carrots, cherry tomatoes, snap peas, cucumbers, crackers, pita, radishes, and small peppers)
Instructions
In a small mixing bowl, whisk together buttermilk, Crème fraîche, dill, lemon zest, lemon juice, and cayenne. Season with salt and pepper.

Cover and refrigerate until ready to serve or up to 24 hours.

Stir before serving with crudites.
Make sure to tag Vegetarian 'Ventures on Instagram and use #vegetarianventures when trying this dish out!