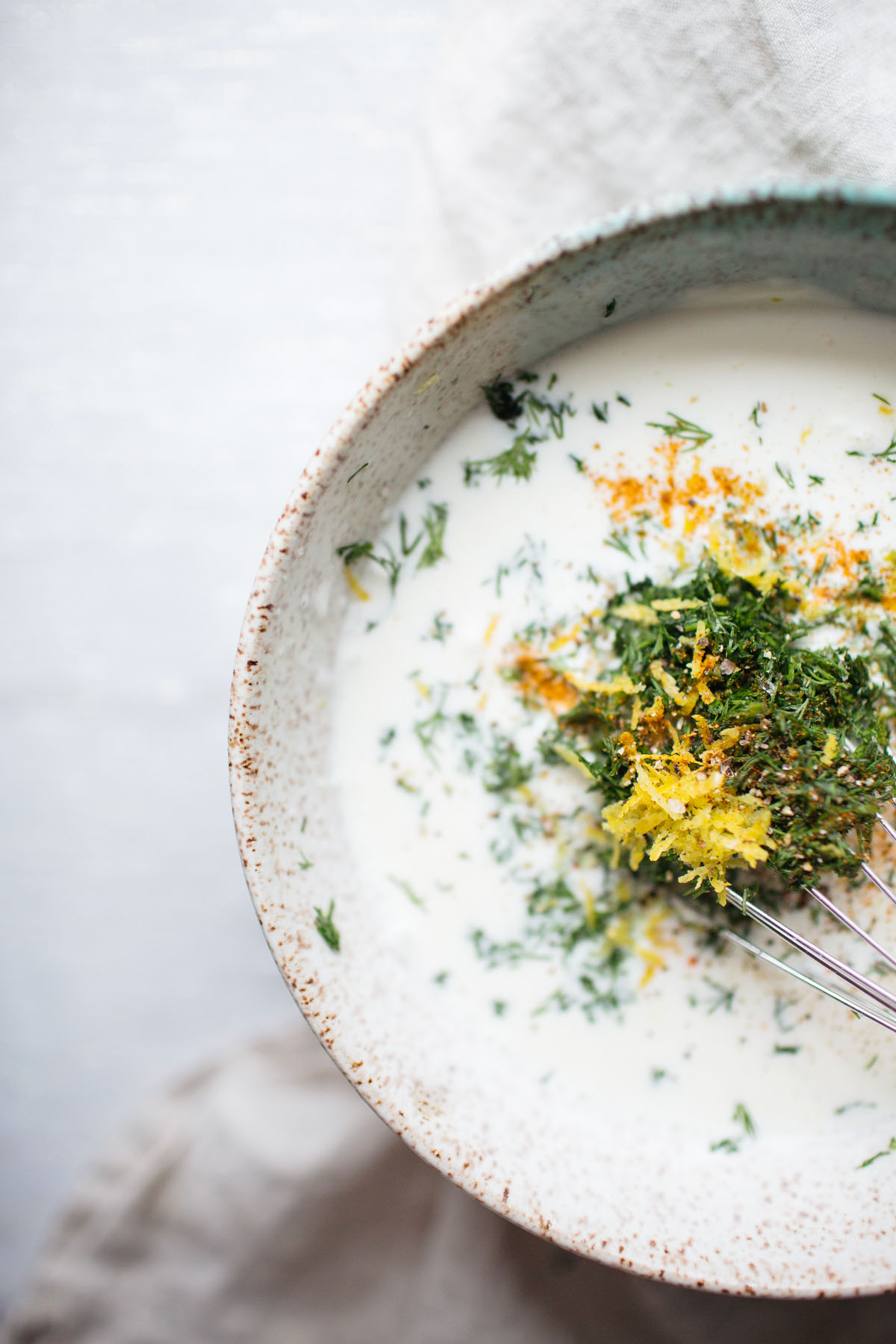 Dill Buttermilk Dip with Winter Crudités
In a hurry? Click here to JUMP TO RECIPE!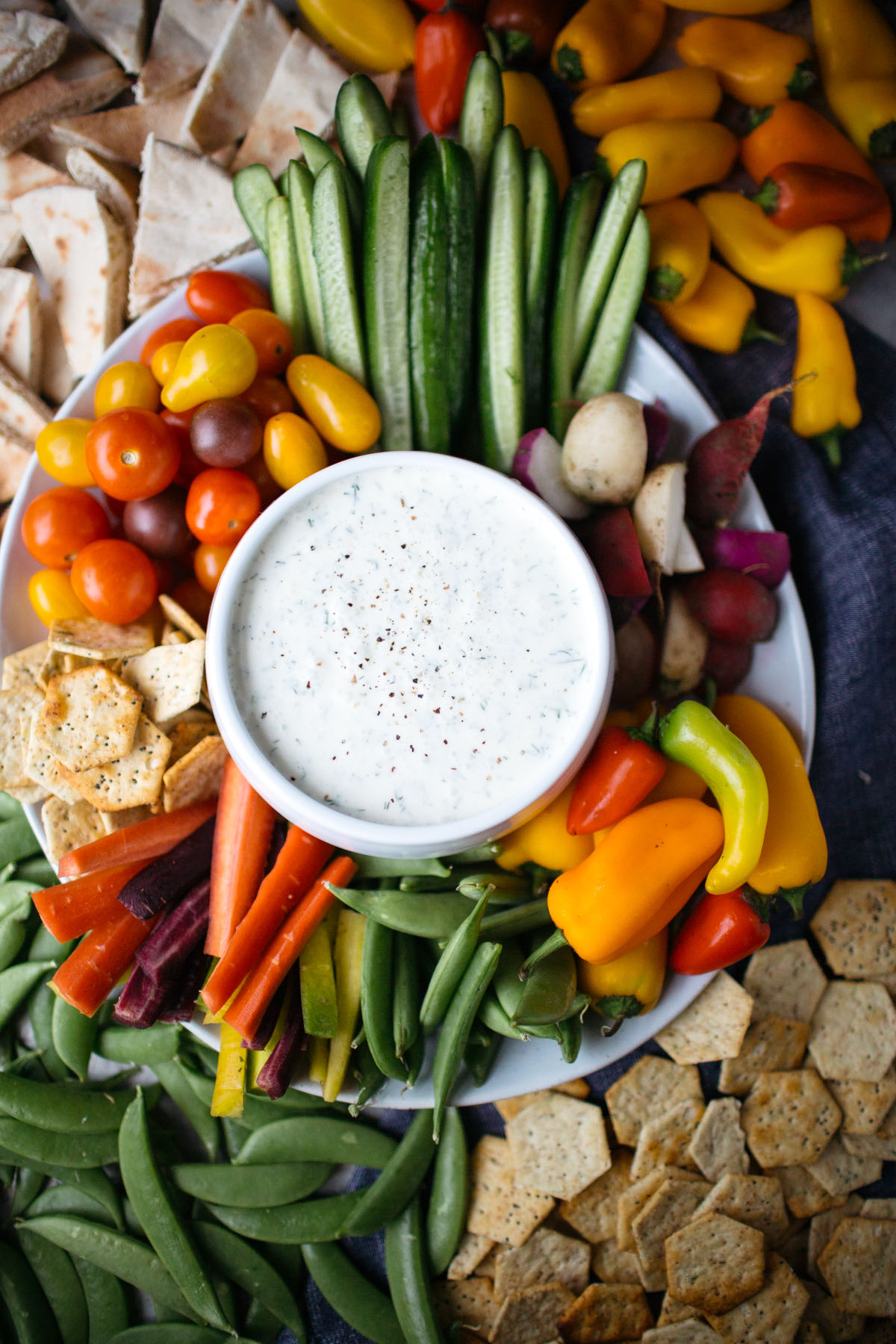 Well, this is it. This is the last post of 2015 – where the hell did the year go? I've got a reflection post I've been working on for next week but until then let's talk about the last big event before we say goodbye to 2015 forever: NYE! I made this really delicious dill dip for you to make for your NYE party. It's beyond simple and can be whipped up a day before so you won't have to fuss with it come party time. Oh and you can get as fancy as you want with it by buying all sorts of pretty produce to serve alongside the dip or keep it super simple by enjoying with whatever you have in the fridge.
So, to be honest, I won't be making this dip for New Years Eve to watch the ball drop with Carson Daly (bummer, I know!); instead, I'll be dancing my ass off at a friend's wedding which happens to be catered and it would probably be pretty weird for me to show up with a tin foil wrapped tupperware full of dip in hand, ya know? BUT that is why I made the dip earlier this week so I could pretend like I was preparing for a big NYE party (because I looooove planning) and so all of you can whip up this dip!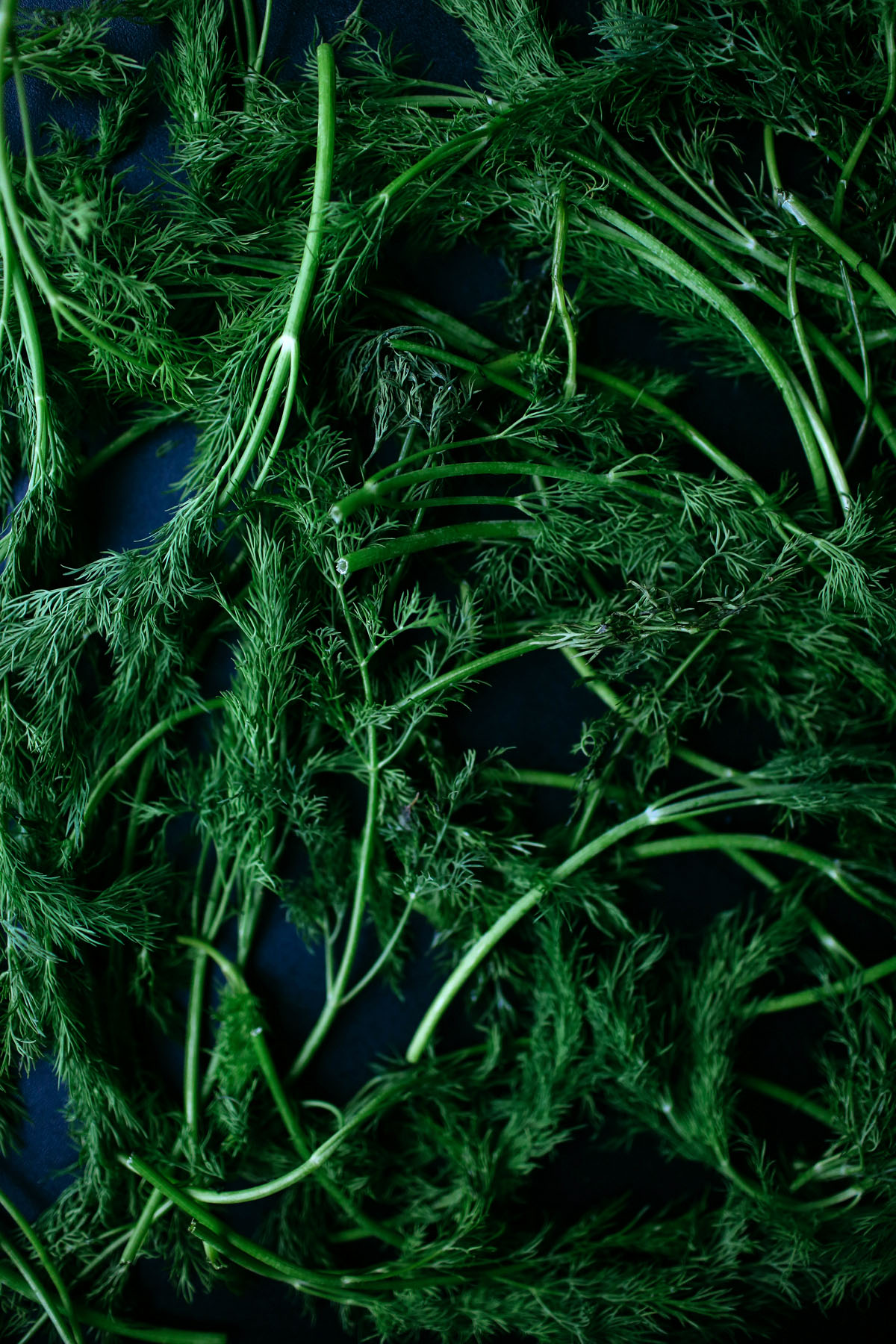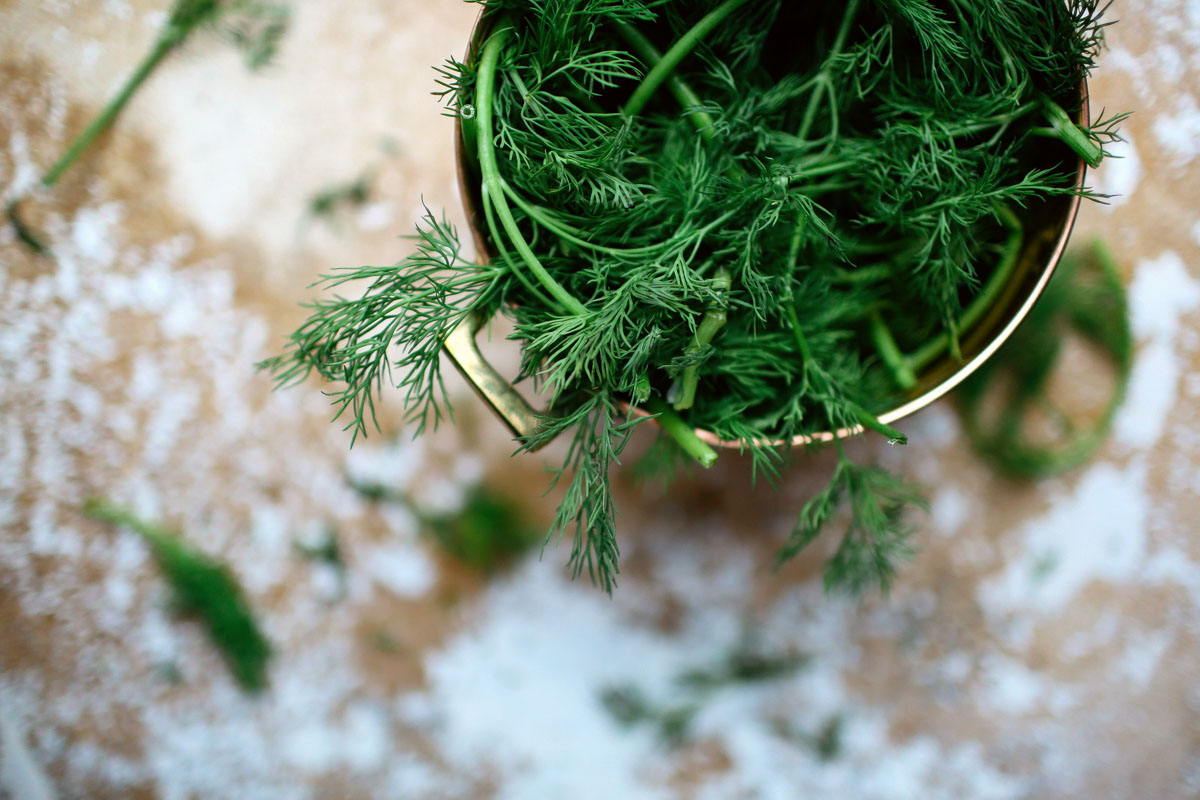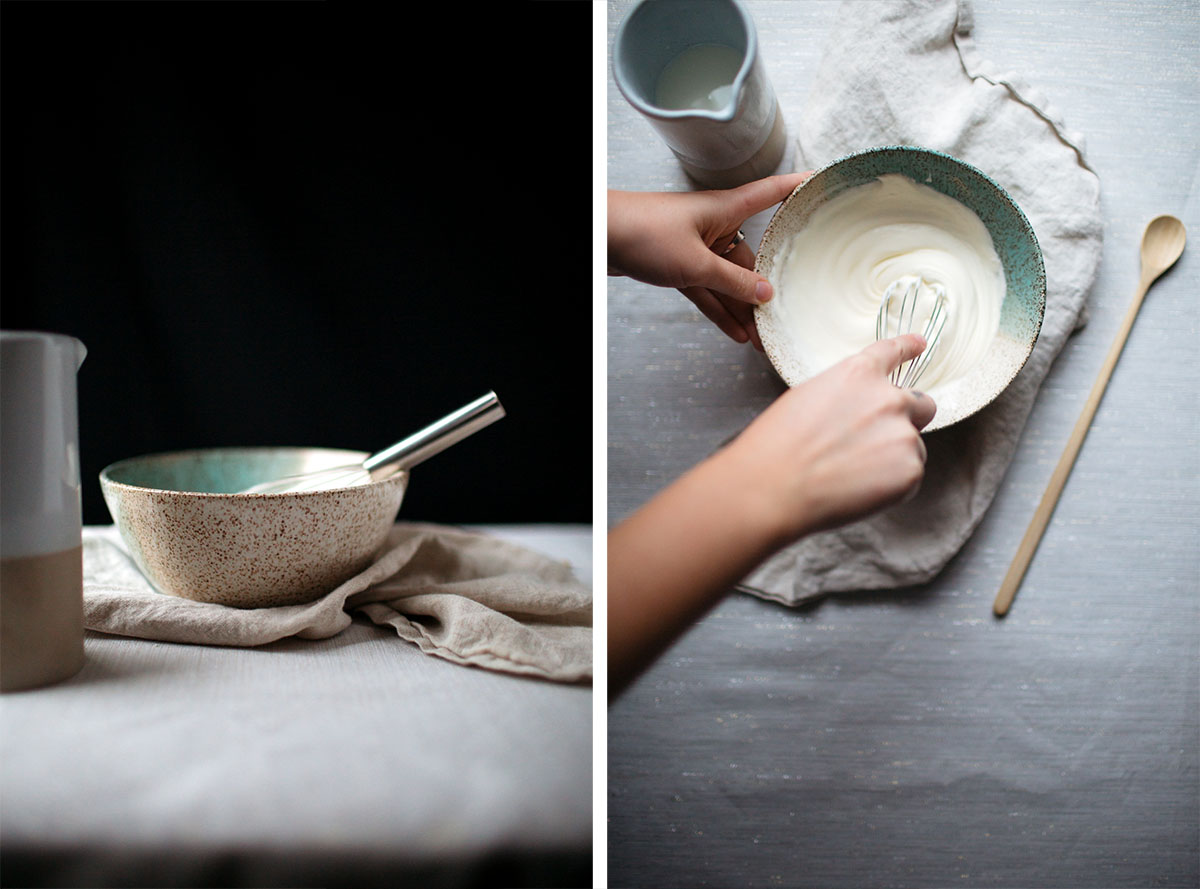 I went back and forth on whether I wanted to review this Martha Stewart's Appetizers on VV. It felt really mainstream for what I usually have going on around here but I honestly really enjoyed the book and decided that was more important. To be completely truthful, I'm a huge Martha fan; she feels like the Betty Crocker of our generation but she does even more! I'm in complete awe of the empire she's managed to build and the really wonderful content that has come out of it in the form of Living magazine and all of the gorgeously useful books. The book that this Dill Buttermilk Dip with Winter Crudités recipe came from is no exception. The book not only has spectacular photography but also practical content in the form of recipes and entertaining tips. There are a handful of recipes that aren't vegetarian but most can be easily tweaked to fit any dietary preference.
This Dill Buttermilk Dip with Winter Crudités is a creamy dip with simple flavors which allows the dill to shine through. It's light and can be prepared ahead of time which makes it the perfect option for New Years Eve. The dip can be served with whatever vegetables you have on hand but I really enjoyed it most with cherry tomatoes, carrots, and bell pepper.
Dill Buttermilk Dip with Winter Crudités recipe below: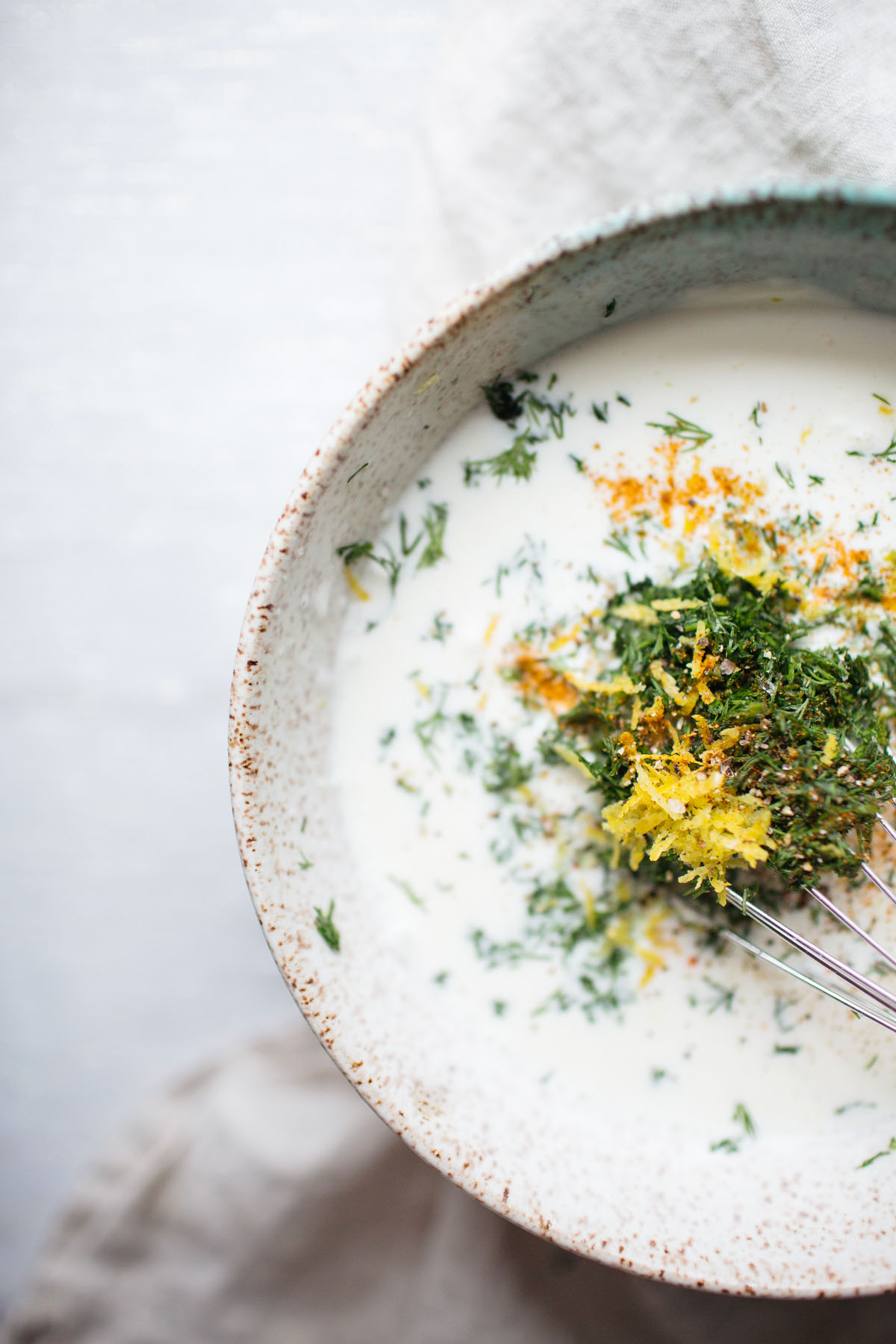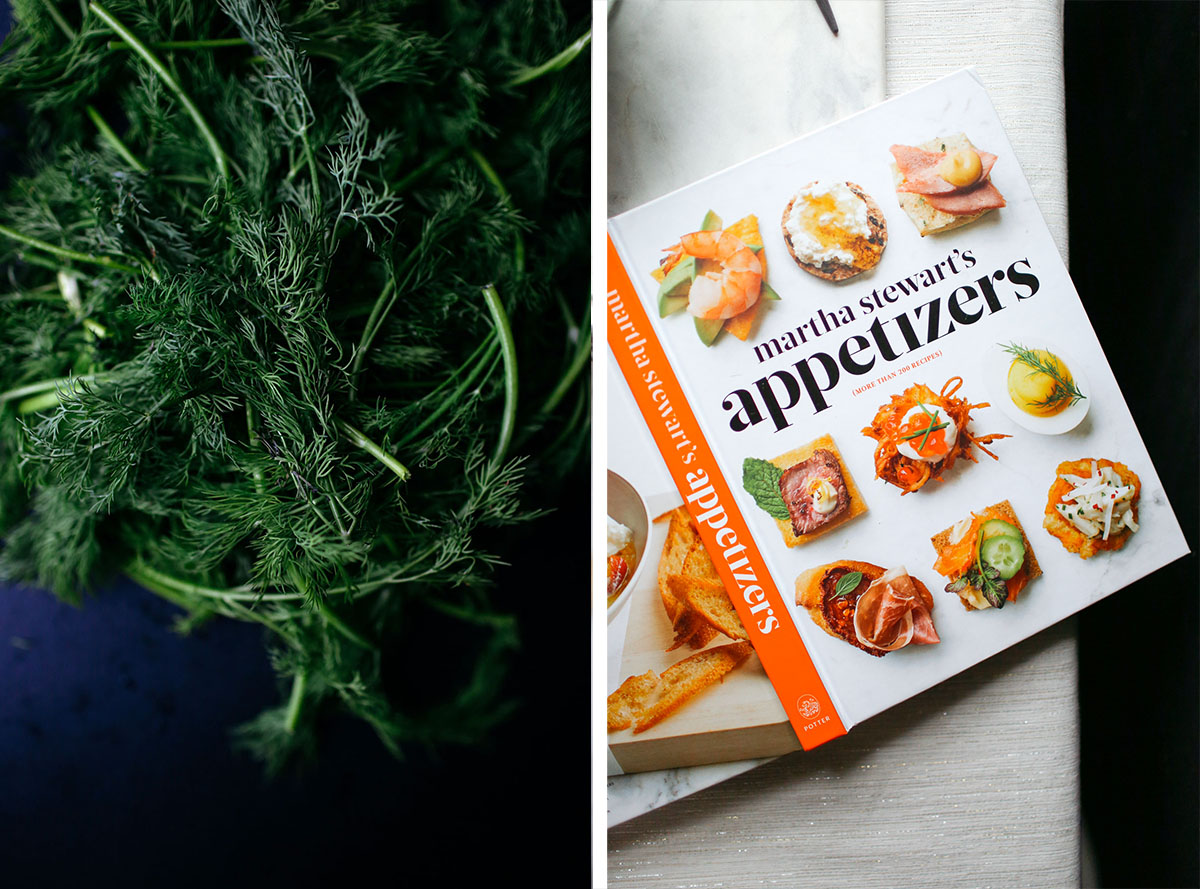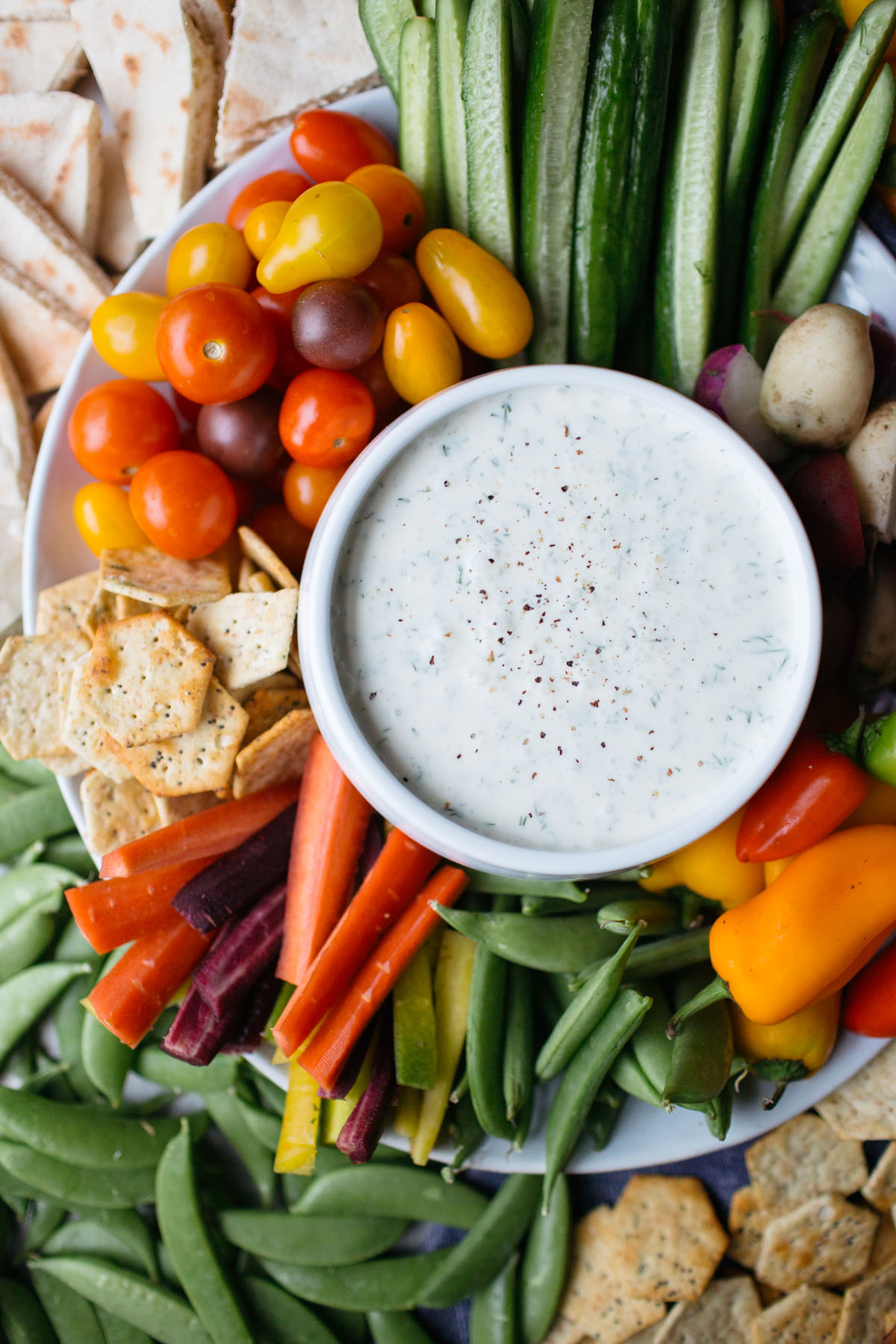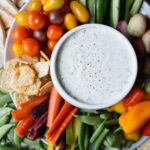 Dill Buttermilk Dip with Winter Crudités
Servings
:
6
to 8 servings
Ingredients
1

cup

buttermilk

1

cup

Crème fraîche

1/2

cup

coarsely chopped fresh dill

1/4

teaspoon

finely grated lemon zest

1

Tablespoon

freshly squeezed lemon juice

Pinch of cayenne pepper

Coarse salt and freshly ground black pepper

Assortment of crudites

(I used carrots, cherry tomatoes, snap peas, cucumbers, crackers, pita, radishes, and small peppers)
Instructions
In a small mixing bowl, whisk together buttermilk, Crème fraîche, dill, lemon zest, lemon juice, and cayenne. Season with salt and pepper.

Cover and refrigerate until ready to serve or up to 24 hours.

Stir before serving with crudites.