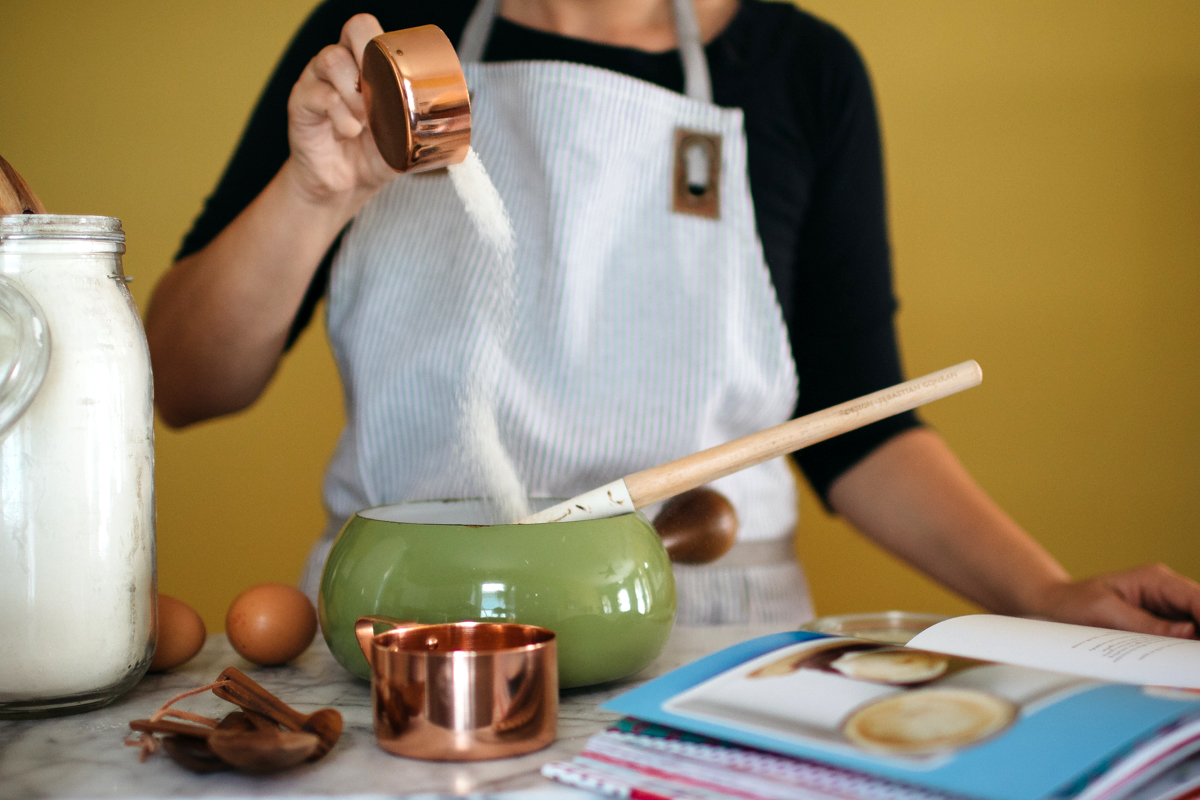 Drownie (Brownie Affogato)
In a hurry? Click here to JUMP TO RECIPE!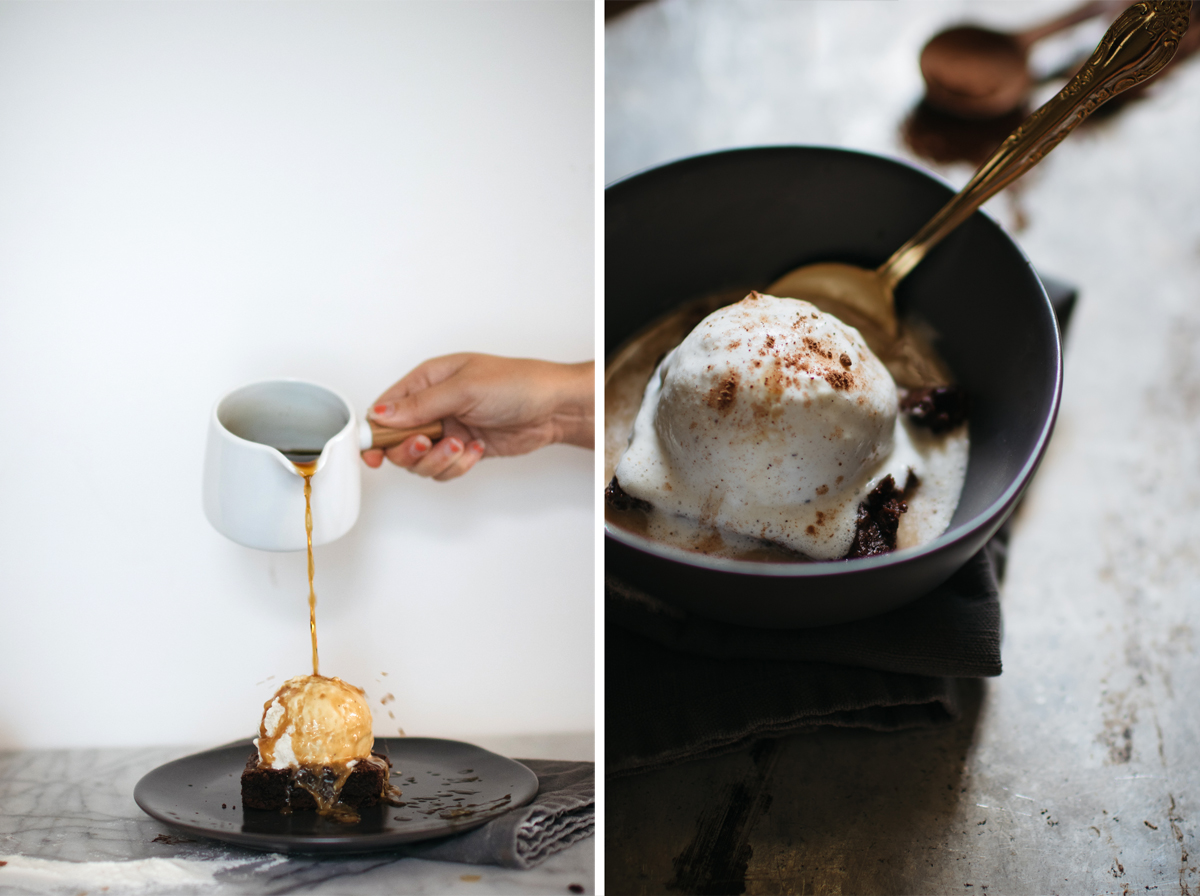 Hey Friends! I'm back after an unintentional two week hiatus! To be completely honest, I made these cherry fritters for you all a few weeks back but had trouble finding the light in our new house and wasn't happy with how the photos turned out (although the actual fritters were beyond amazing)! I'm still experimenting with the best spot for photos in our new house (as you can probably tell since these ones are all over the place) but hoping to get back into my groove soon!
Since I was away, I've had a birthday, hosted a few housewarming gatherings at our place, and spent most of the evenings on our porch with a summer ale and good conversation (true Bloomington pastime) to soak up the last nights of summer.
I have an incredibly delicious and indulgent recipe from my good blog friend Sarah Coates' new cookbook, The Sugar Hit! This book is filled with any sweet you could ever imagine that is worth making. It's divided up into sugar-induced scenarios (Midnight Snacks, Party Time, etc) and then has recipes that range from super simple to beyond even my skill level (hellloooo Midsommar Bombe Alaska, I will master you ONE day). Her style is fun and bright and makes you want to just get really excited about eating sweets. The brownies I made from it were dense and fudgy and the perfect accompaniment  to the shot of espresso and light vanilla ice cream.
Drownie (Brownie Affogato) recipe below: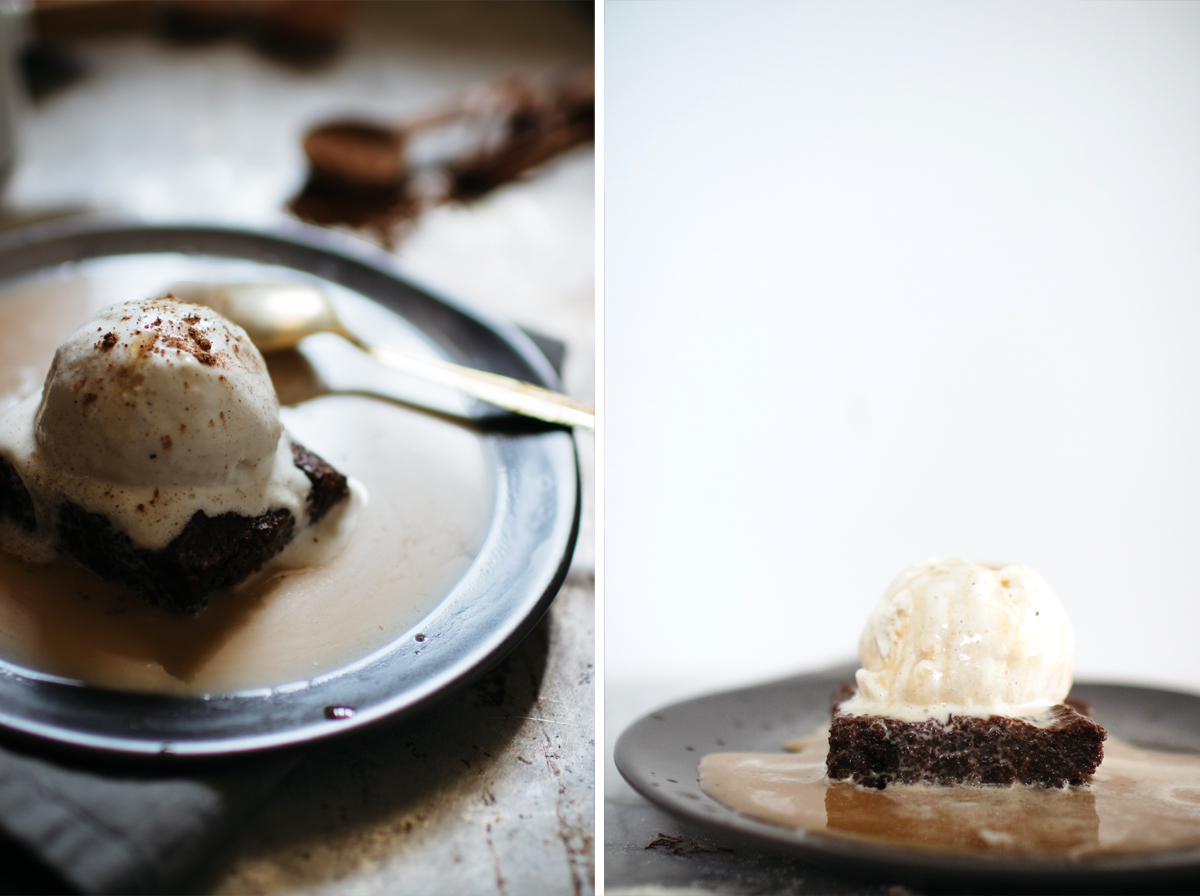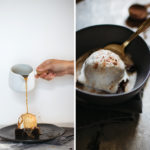 Drownie (Brownie Affogato)
Ingredients
5 1/2

oz

dark chocolate

5 1/2

oz

butter

2/3

cup

superfine sugar

1

Tablespoons

unsweetened cocoa powder

2

eggs

1

cup

all-purpose flour

(original recipe called for hazelnut meal but I didn't have any on hand and they turned out delicious with just the all-purpose)
To serve:
1

scoop of vanilla ice cream per person

1

shot of espresso per person
Instructions
Preheat oven to 350 degrees and line a 8 inch square baking dish with parchment paper.

Melt the chocolate and butter together in a saucepan over low heat. Once melted, remove from heat and whisk in the sugar, cocoa powder, and eggs until everything is combined. Next, stir in the flour until you have a grainy and glossy batter.

Pour the batter into the prepared baking dish and bake for 18-20 minutes.

To serve: cut a piece of brownie for every person serving and then top each piece with one big scoop of ice cream and an espresso shot.
Recipe Notes
recipe reprinted with permission from The Sugar Hit!