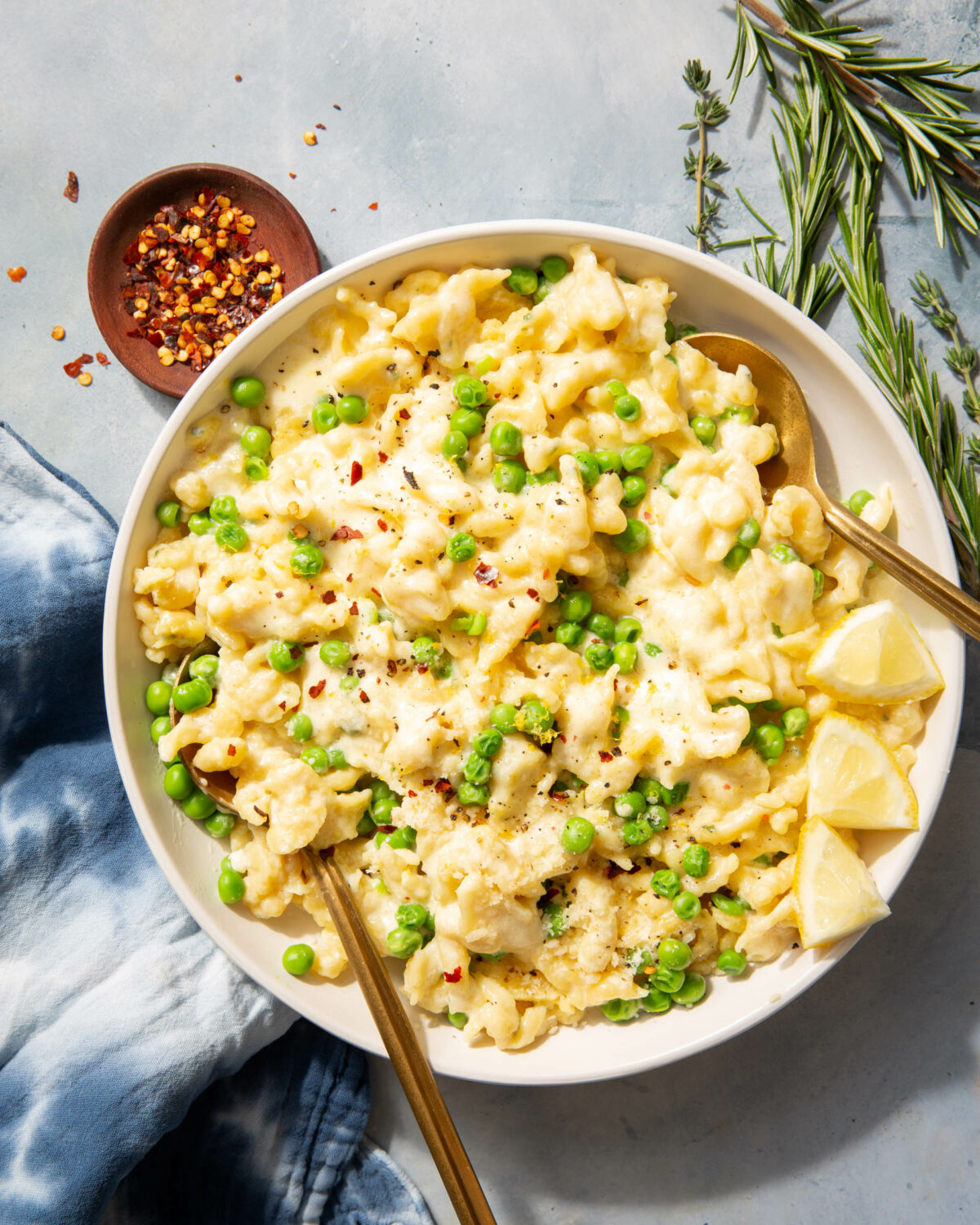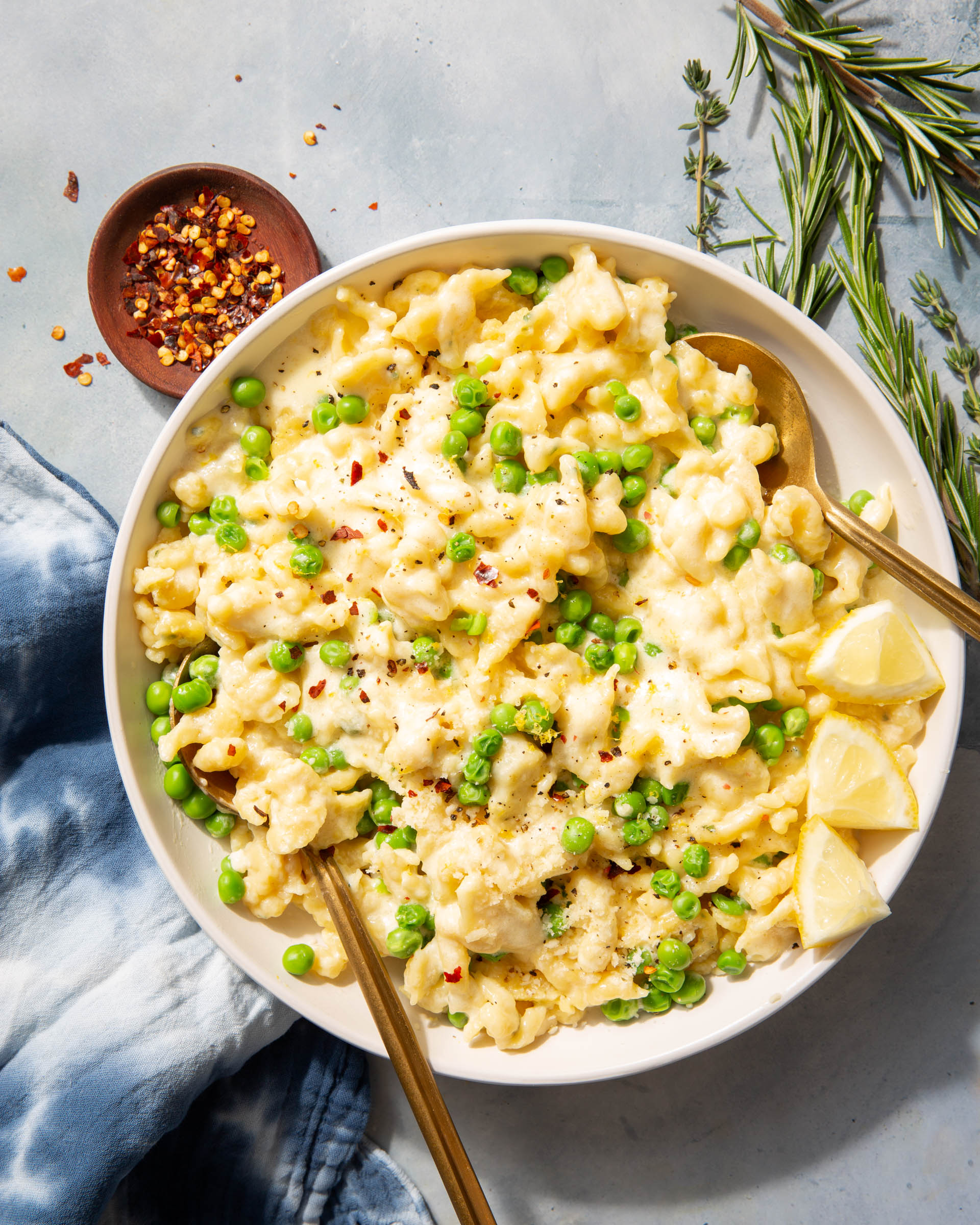 Herby Spaetzle with Creamy Lemon Sauce
This Herby Spaeztle recipe comes from Scott Conant's new cookbook, Peace, Love, and Pasta. I've added a Creamy Lemon Sauce and peas to make this a hearty and comforting vegetarian main dish. (Please note that Peace Love and Pasta was sent to me as a promo copy from Abrams Books.)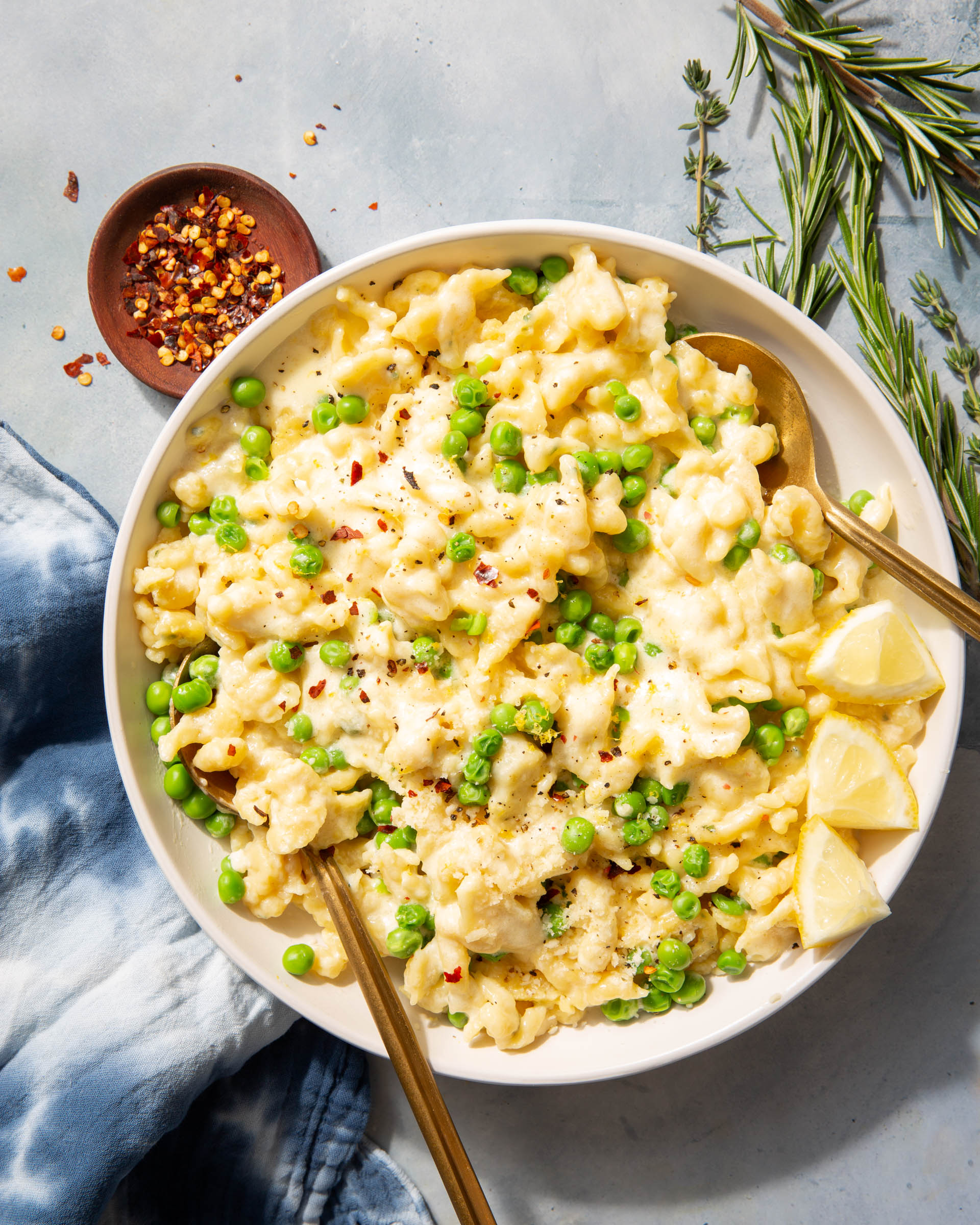 Are two spaetzle recipes on one website too many? I sure hope not because it's one of my favorite comfort foods so I was so excited when I came across a recipe for it in Scott Conant's cookbook, Peace, Love, and Pasta. I was intrigued by his method of putting a large grater over the boiling water to push the dough through and create the iconic scruffy shape. In the past, I've used two spoons to pick up the wet dough and push it into the water which was successful but rather labor intensive since you had to make each piece individually. Spaetzle dough is notoriously a very sticky dough so it can be messy to work with and I quickly found out that the method Scott uses is no exception. Your hands are covered in dough in the end but it's actually a rather fun messy process and one I'd imagine kids or friends would get a kick out of doing with you. The basics of the method is that you grab a chunk of the dough and you rub it across the grater that is situated over the boiling water so pieces are then drops on the other side of the grater into the boiling water. From there, you wait for the spaetzle to float (you could be continuing to push more dough through as some of it boils) to let you know it's done.
Scott Conant's cookbook, Peace, Love, and Pasta came at just the right time with the weather changing and I am beginning to crave comfort food (like homemade pasta!) and fun kitchen projects. He has chapters for staples, breakfast, soups / salads, pasta, fish and seafood, meat, vegetables / legumes, family meals, Turkish recipes, and sweets. I, no surprise, was mostly drawn to the pasta section which features several shapes I've never tackled before and am excited to explore more. I was also super intrigued and surprised to find the section on Turkish recipes which I haven't dug into too far yet but will be once I get through the pasta recipes.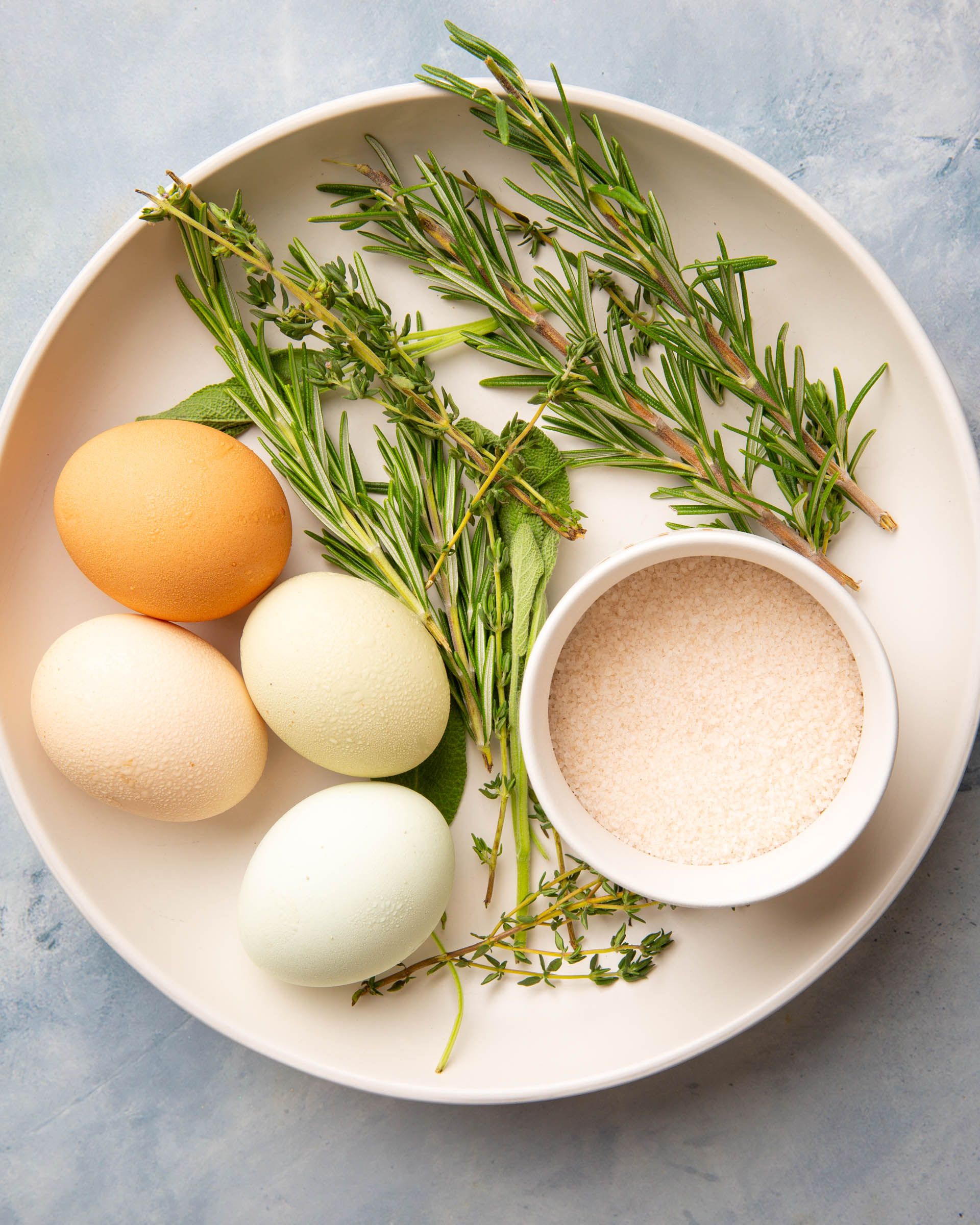 Because I can't just leave a recipe alone, I had to add my own twist to this Herby Spaeztle by adding peas (a little protein and veggie never hurt, yeah?) and a creamy lemon sauce which I find cuts through the richness of the egg-y dough beautifully. This recipe could take you under an hour but I would recommend giving yourself some extra time the first time you make this so you can get used to the spaetzle / grater process. I'd also recommend boiling all of the spaetzle before starting on the cream sauce since you'll need the leftover starchy water to help thicken the sauce up at the end.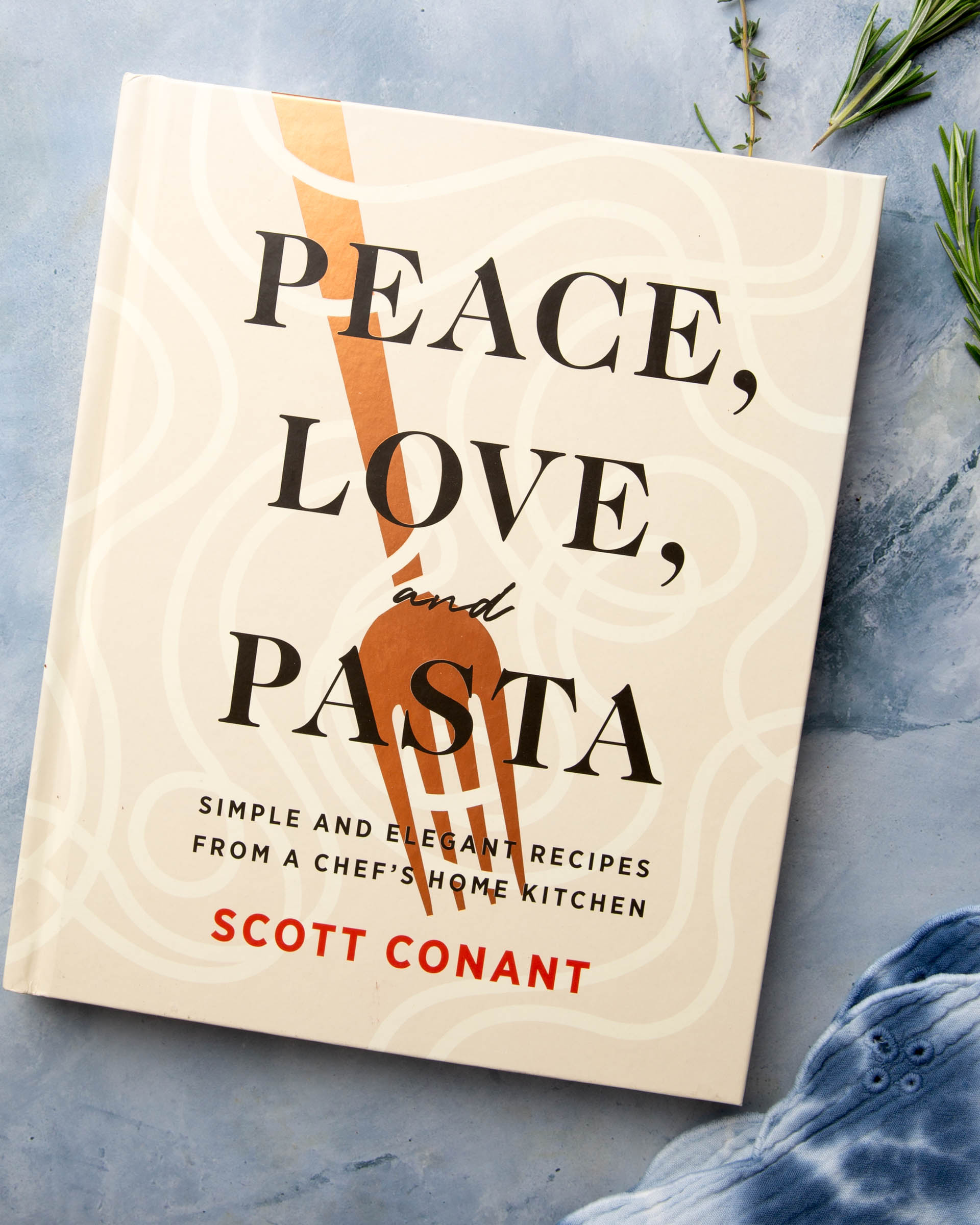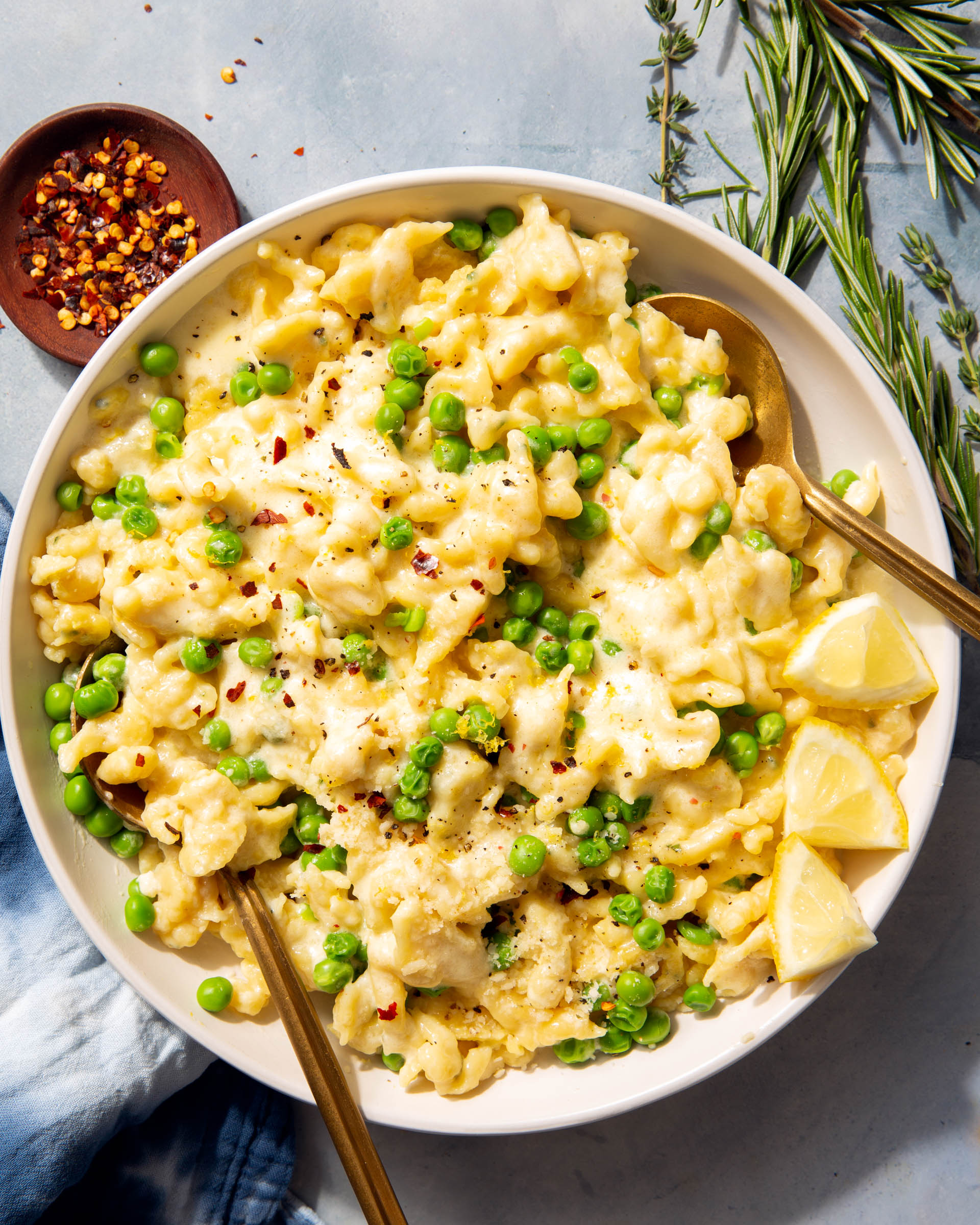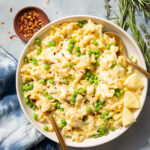 Herby Spaetzle with Creamy Lemon Sauce
This Herby Spaeztle recipe comes from Scott Conant's new cookbook, Peace Love and Pasta. I've added a Creamy Lemon Sauce and peas to make this a hearty and comforting vegetarian main dish. (Please note that Peace Love and Pasta was sent to me as a promo copy from Abrams Books.)
Ingredients
For the Herb Spaetzle:
1

tsp

olive oil

4

cups

all-purpose flour

1 1/2

tsp

chopped fresh rosemary

1

Tbsp

copeed fresh thyme

1/2

tsp

chopped fresh sage

kosher salt

4

egg yolks from large eggs

2

cups

whole milk
Everything else:
1

cup

frozen peas

1

lemon (zest of 1 lemon + 2 Tbsp of juice)

1/2

cup

heavy cream

3

Tbsp

unsalted butter

3

oz

hard salty cheese (such as Manchego or vegetarian Parmesan),

shredded

1/2

tsp

red pepper flakes (+ more if you like a bit more heat)

salt and pepper,

to taste
Instructions
For the Herb Spaetzle:
Drizzle the olive oil onto a baking sheet and set aside.

Mix together the flour, rosemary, thyme, sage, and a Tbsp of salt in a large bowl. Make a well in the center and pour in the egg yolks and milk. Whisk the egg yolks and milk together until incorporated and then fold the dry ingredients into the wet until everything is completely incorporated and there are no dry bits left.

Bring a large pot of water to a boil. Set a metal grater with large holes over the pot and push the dough through the largest holes into the boiling water. Using a slotted spoon, remove the dumplings from the water as they float to the surface and place them on the prepared baking sheet. Reserve 3/4 cup cooking water.
For everything else:
Using the same boiling water, once the spaetzle is finished cooking, boil the frozen peas for 3 minutes. Using a slotted spoon, transfer the peas to the baking sheet with the spaetzle.

In a large skillet over medium heat, add the heavy cream and lemon zest and cook until starting to simmer, about 2 minutes. Reduce heat to medium-low and whisk in 1 Tbsp of butter at a time until melted and sauce is getting creamy.

Turn the heat back up to medium, add the pasta water, spaetzle, and peas and toss to combine. Add the cheese, about an ounce at a time, stirring the whole mixture over the heat to emulsify it and create a creamy sauce (this should all take about 3 minutes and it's okay with the sauce is still a little loose as it'll thicken up as it cools slightly). Remove from heat and stir in the lemon juice and a few grounds of black pepper. Taste and add more salt / pepper, if needed.

Divide between four bowls and serve right away.
Make sure to tag Vegetarian 'Ventures on Instagram and use #vegetarianventures when trying this dish out!