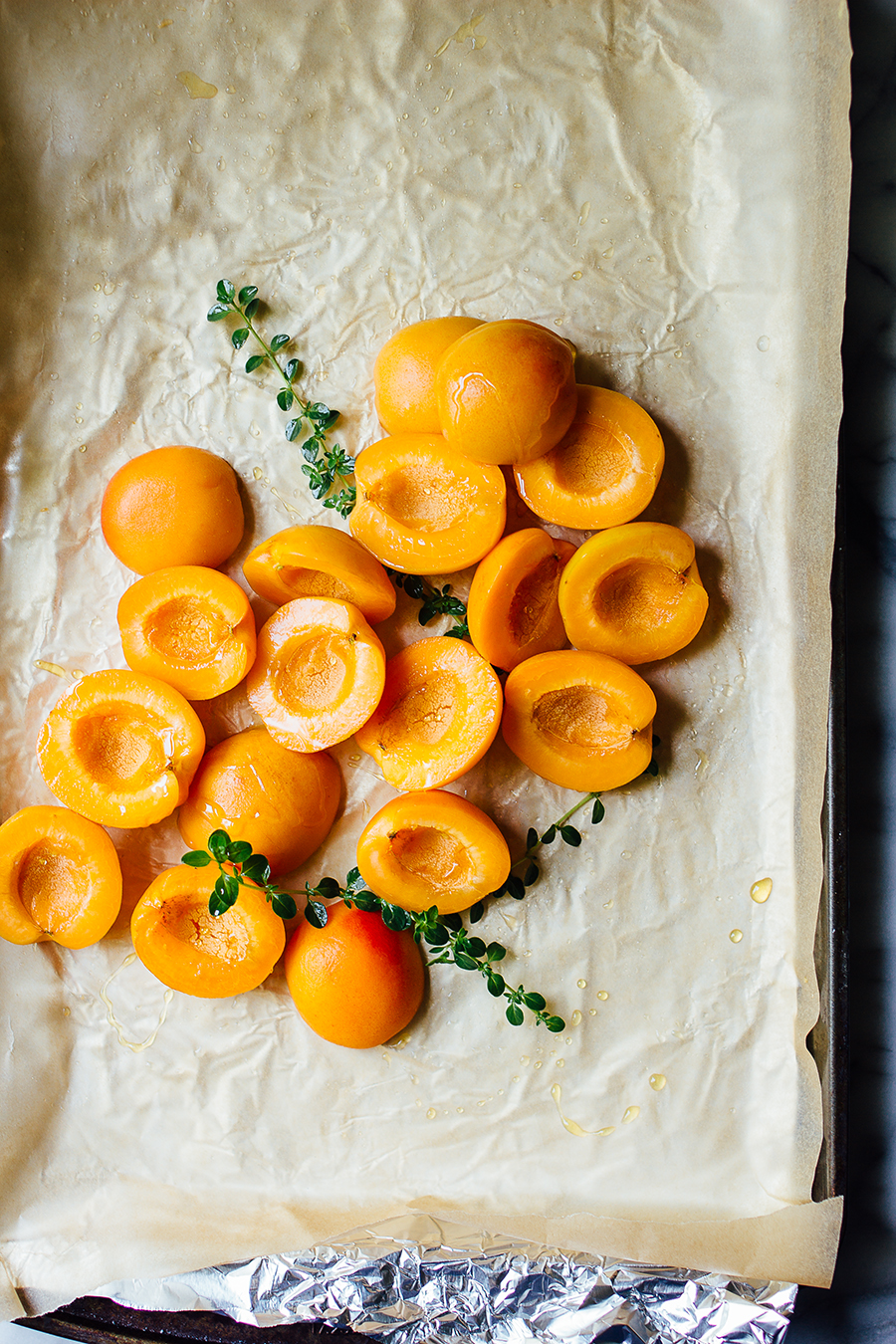 Apricot Barbecue Sauce [Vegan Option]
In a hurry? Click here to JUMP TO RECIPE!
Well, the first week into being 25 has been quite the unfortunate whirlwind; It's bizarre how this crazy world works. Two Fridays ago, Wyatt and I were enjoying our last day at the cabin with an early morning canoe trip. The air was slightly crisp, the water completely calm, and not a soul was in sight; the whole experience reminded me of a family summer vacation we took when I was 7 up to the boundary waters for a week of backpack camping. The feeling of awe and excitement that I felt as a little kid on that trip was all rushing back to me that morning as I scanned the rocky shores that drifted by parallel to the canoe. All these memories from the trip that I hadn't thought of in at least a decade were coming back — bathing in the ice cold Canadian waters with endless wilderness as our backdrops, stopping for lunch on islands along the canoe route, giggling as my brothers attempted to chase a family of moose, and watching the sunsets over the wild wilderness along the shores of our campsite. On that early morning canoe trip, I felt overwhelmed with gratefulness that I was able to have those experiences growing up and so proud that motion of paddling felt more natural than driving a car. That morning, I was thinking of the family I had spent that canoe trip with: my mother whom had grown up in the city but had come to love the wilderness due to marrying my stepfather, my brother who can get me more annoyed than anyone on the planet but who I suddenly missed terribly, my stepbrother whom I had drifted apart from almost a decade earlier, and my stepfather who was always so strong and the leader of the bunch on our outdoor adventures.
When I came back from that serene morning on the canoe with Wyatt, I had 5 missed calls and 2 voicemails. The phone reception at the cabin wasn't very good and after a solid 10 minutes of trying to reach someone, I got a hold of my mother who had called me to say that my stepdad had just had a heart attack.
Fast forward 3 agonizing days in the hospital, numerously heartbreaking phone calls to friends and family, and one funeral later. I am now back home and looking back on our little cabin retreat earlier this month. I wish that I could hold the memory of that serene canoe trip close as the wonderful experience it was but instead it will just be a reminder of the day I found out about Al's heart attack. He was so good to our family and such a strong man. He loved food and I hope that I can carry on his curiosity with cooking for him. This recipe is for you, Al – I miss you already.
Apricot Barbecue Sauce recipe below: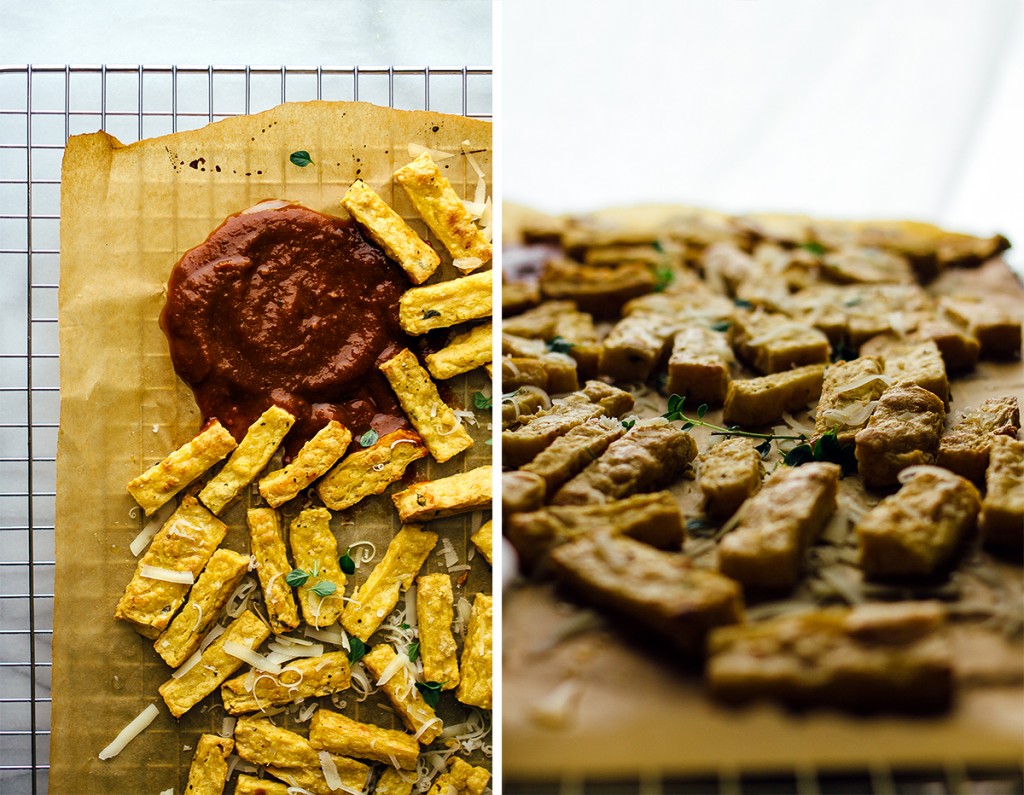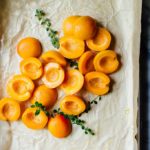 Apricot Barbecue Sauce [Vegan Option]
Adapted from Chic Eats / A fruity homemade barbecue sauce.
Ingredients
1

pound

of apricots

, sliced in half

1

teaspoon

olive oil

2

teaspoons

honey

(omit if making vegan)

4

thyme sprigs

2

Tablespoons

butter

(use olive oil if making vegan)

1

jalapeno

, chopped

1

cup

of chopped sweet onion

(about 1 small onion)

2

garlic cloves

1

teaspoon

chili powder

1

large tomato

1/4

cup

brown sugar

3/4

cup

ketchup

(homemade or store-bought)

3/4

cup

water

2

Tablespoon

molasses

2

Tablespoons

vinegar

1

Tablespoon

dijon mustard

Salt / Pepper

, to taste

Hot sauce

, optional (if you like your bbq spicy – I used sriracha)
Instructions
Preheat oven to 375 degrees and line a baking sheet with foil or parchment paper. Mix together the apricot halves, olive oil, honey (if using), and a little salt in a bowl until all the apricots are coated. Transfer the apricots to your prepared baking sheet with the flesh sides up. Roast for 30 minutes and then add the thyme sprigs and roast for another 15 to 20 minutes or until the apricots are completely soft. Remove from oven and let cool slightly.

Heat the butter in a large stock pan over medium heat and add in the onions, garlic, and jalepeno. Saute over medium for about 10 minutes or until the onions are soft. Next, add in the chili powder and let cook for 30 seconds or until very fragrant. Remove from heat and throw in the rest of your ingredients.

Us an immersion blender to puree the sauce and return your pot to the burner. Let simmer for 20 minutes or until the mixture has reached your desired thickness. Make sure to add more salt and pepper if needed. Let cool and then lather all over your favorite snacks. This should keep in an airtight container in the fridge for at least a week and can be froze if you want to keep it longer.
Note: I enjoyed my barbecue sauce with these amazingly delicious chickpea fries from Food52.