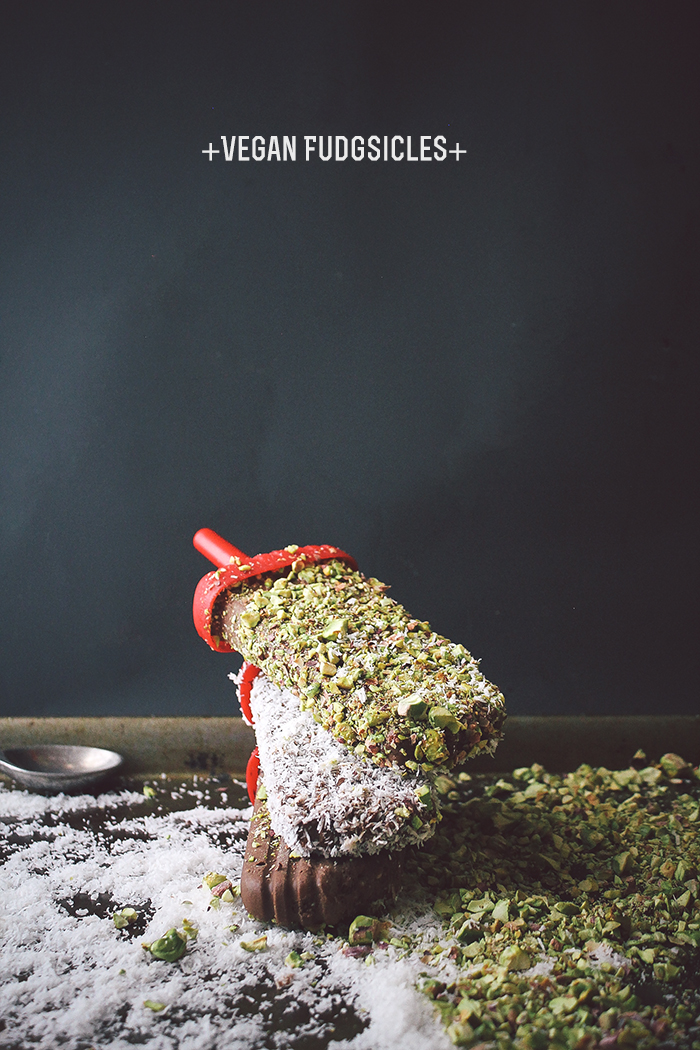 Homemade Raw Vegan Fudgsicles
Anyone who is familiar with raw "cooking" will find the ingredients in this recipe as no surprise. But for those of you who aren't, stay with me. I'm looking at people like you, Mother. The kind of people that scoff at green smoothies and kale salads ("Ew. You don't actually drink those, do you?" my mother ALWAYS says when green smoothies are brought up.) The reason this recipe may seem weird is because the word 'fudgsicle' usually congers up images of pre-packed, ice cream laden, milky wonderfulness. But what if I told you that we could achieve that creaminess without the ice cream? Without even the milk. In this recipe, we use avocados as the "cream" base but still load it (of course) with chocolate and [natural] sugar (delicious delicious agave).
The cocoa does a wonderful job of taking over the flavor AND color so you don't have to worry about trying to force feed your friends a weird greenish looking ice pop. In fact, they probably won't even be able to taste the avocado at all if you don't mention it!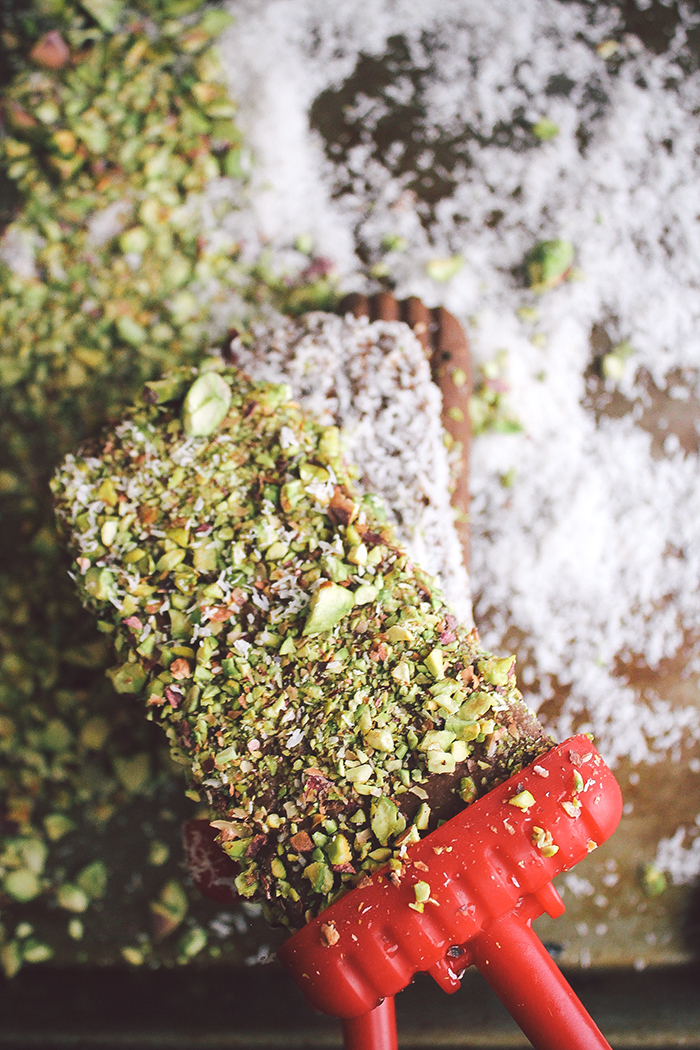 Oh… and did I mention that these little pops are HEALTHY?! Forget that post-dairy bloatedness that often comes with consuming a pint of ice cream. These little pops are loaded with omega 3 fatty acids, vitamin B6, and vitamin E (just to name a few wonderful things found in avocados). So instead of feeling guilty about reaching for that popsicle in the fridge after dinner, you can get excited about getting an extra punch of nutrients while eating your dessert!
I rolled my popsicles in coconut, chopped pistachios, and sprinkles but feel free to have fun with it. Use whatever nuts you have on hand or roll them in something you know your boyfriend will love (butterscotch chips? chopped hazelnut? dried blueberries? potato chips?).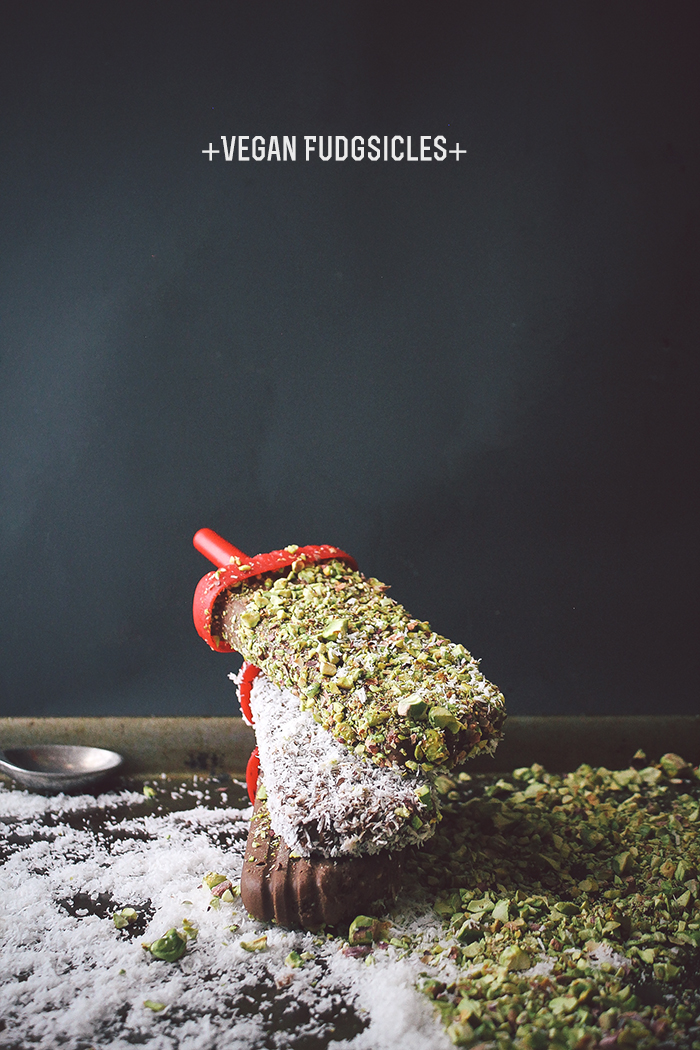 Raw Vegan Fudgsicles
Makes 4 large fudgsicles (this will vary depending on the size of your popsicle molds)
2 large ripe avocados (3 if they are small)
2/3 cup cocoa powder (most are vegan but double check before purchasing)
1/2 cup agave nectar
dash of vanilla extract
~1/4 cup water
Topping suggestions: 
chopped pistachios
shredded coconut
Use a mixer to blend together the avocados, cocoa powder, agave nectar, vanilla extract, and water. Blend until light and fluffy – if stiff then add a little more water. Divide among popsicle molds and let set in the freezer for at least 5 hours (I let mine sit overnight… just to be safe).
Enjoy once frozen or roll slightly softened popsicle in nuts, coconut, or both.