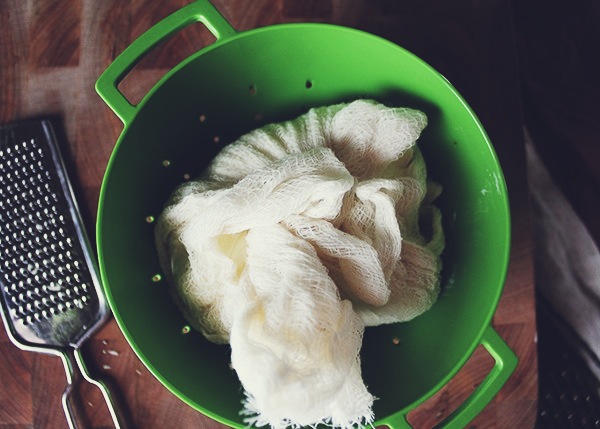 Homemade Mascarpone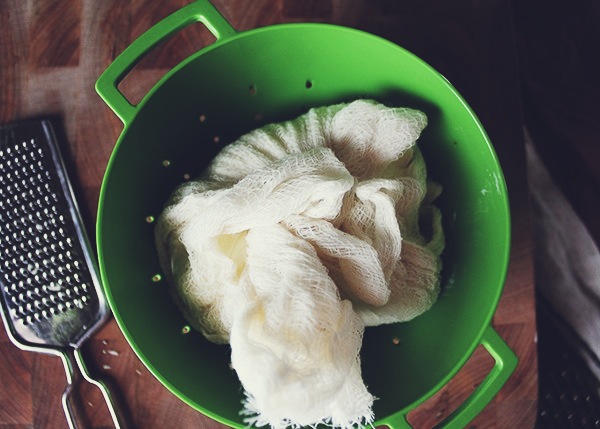 This post has been a long time coming. I promised myself I would make homemade cheese back on my [cringe] summer to do list. And then again [eeeep!] in the fall…and then I stuck it on my winter one. And guess what?! I FINALLY DID IT! And although making my own cheese was both enjoyable and delicious, it kind of made me hate myself more. It was so ridiculously easy to make…probably easier than 80% of the recipes on here…that it really really bugs me to know it took 6 months to get around to making it.
Before you start, make sure you have a candy thermometer and cheese cloth. It's very important to keep the milk at a stable temperature so it doesn't burn or not stay warmed up long enough. But other than that, you only need 2 (yes, 2!!) ingredients. Doesn't it kind of make you mad to think you've spent all that money on mascarpone in the past?
Anyhow, this recipe is oh so easy! Just make sure you give yourself enough time for the cheese to strain overnight. I've been mixing my mascarpone into almost everything! I stuck it in some homemade ravioli, pasta, and even with my morning cup of granola and fruit! So creamy and delicious!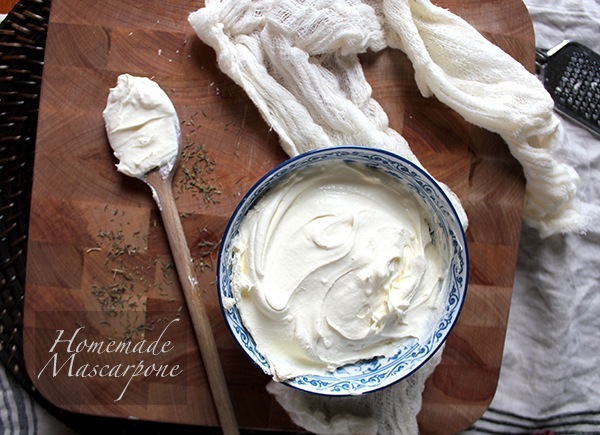 Homemade Mascarpone
2 cups heavy cream (NOT ultra-pasteurized)
1 Tablespoon lemon juice
In a small saucepan, slowly bring the heavy cream to a small simmer (the temperature should climax at 180 degrees and the goal is to try to keep it around there). Let simmer at 180 degrees for about 3 minutes and add in the lemon juice. Simmer for another 3 minutes and then remove from heat. Let cool to room temperature (best to just step away for a half an hour).
Fill a small strainer with several (I used 3) layers of cheesecloth and put a small bowl under the strainer. Pour the cooled mascarpone mixture into the strainer and stick in the fridge overnight (mine only strained a few tablespoons of whey but the mascarpone came out thick and creamy in the morning).
Add to your pasta, granola, or elaborate desserts! Store in an airtight container in your fridge for up to a week.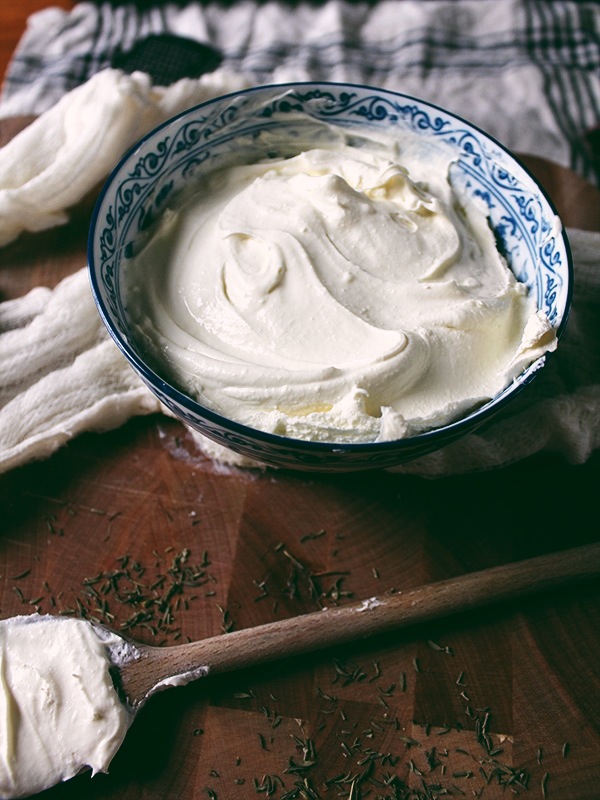 Song inspiration (classy but still a bit scandalous):