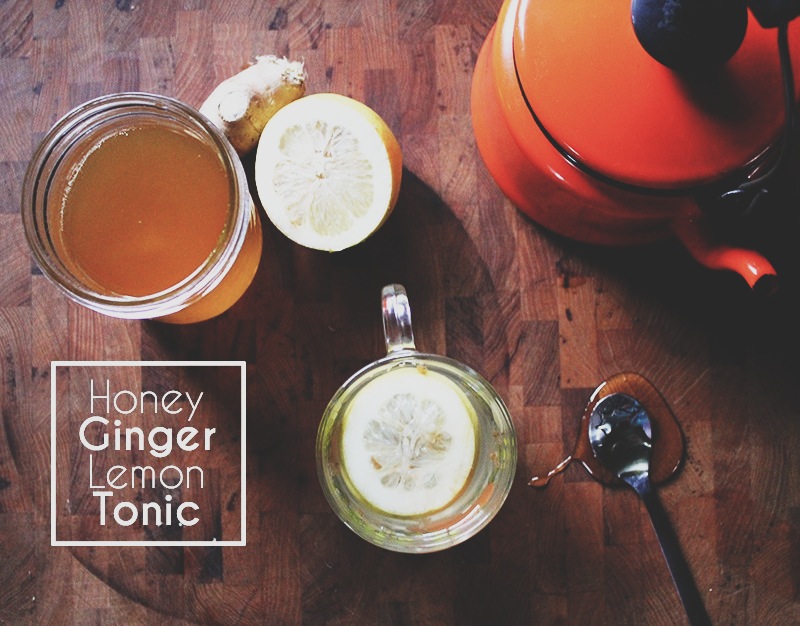 Honey Ginger Lemon Tonic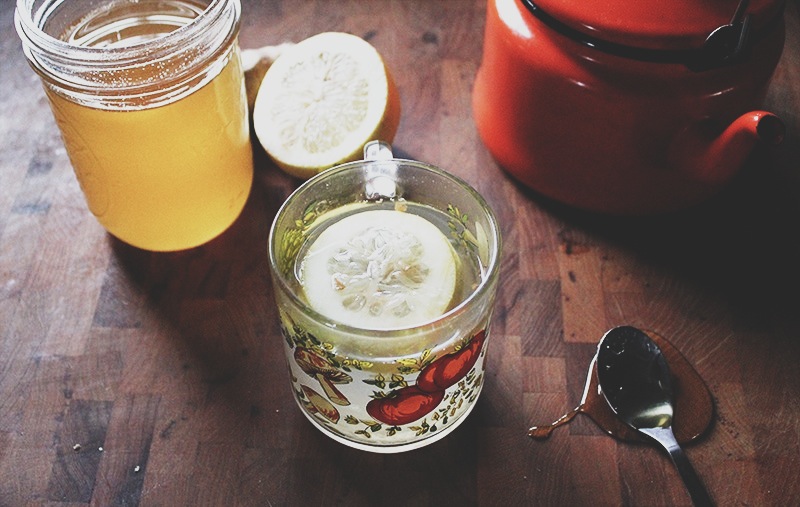 So, all anyone is posting about right now is Christmas. Which is awesome. I LOVE Christmas and kind of wish I was posting the awesome homemade gifts I made for everyone. Unfortunately, I am not… because I am sick and cannot bring myself to think about all the 10000xxx things I still need to do before Christmas. All that is currently on my mind is getting more lemons from my local co-op (which seems soooo far away right now)….
Within my four years of college, I had the fortunate (and at times, unfortunate) experience of living with 12 different people. This exposed me to many different eating patterns, traditions, methods of cooking, and ideologies about 'what is healthy'. I've lived with people who ate too much, who didn't eat, who ate pills for meals, who wouldn't eat carbs but loved downing a tub of ice cream, and who believed in only eating out. Living with people… you see them at their highs and lows. At one point or another, I probably saw every single one of these people sick, depressed, drunk, excited, and exhausted. Everyone has different ways of dealing with emotions;  although I've lived with a few who thought that sprite was the answer to any sickness (no, thanks!) or a greasy pile of french fries would cure any upsetting ailment, I've stuck by one of my roommates method. She lives by the idea that if you catch your cold or flu coming on early enough, it could be prevented with a whole lot of orange juice and a honey lemon tonic.
Since living with her, I've adapted her tonic slightly by adding ginger (which helps boost the immune system) and it's fantastic (well..as fantastic as anything is when you are sick). The taste is not overpowering (am I the only one who hates the taste of EVERYTHING when I'm sick?), the hot water is soothing on your throat, and the ginger/honey/lemon juice are helping you to kick that cold.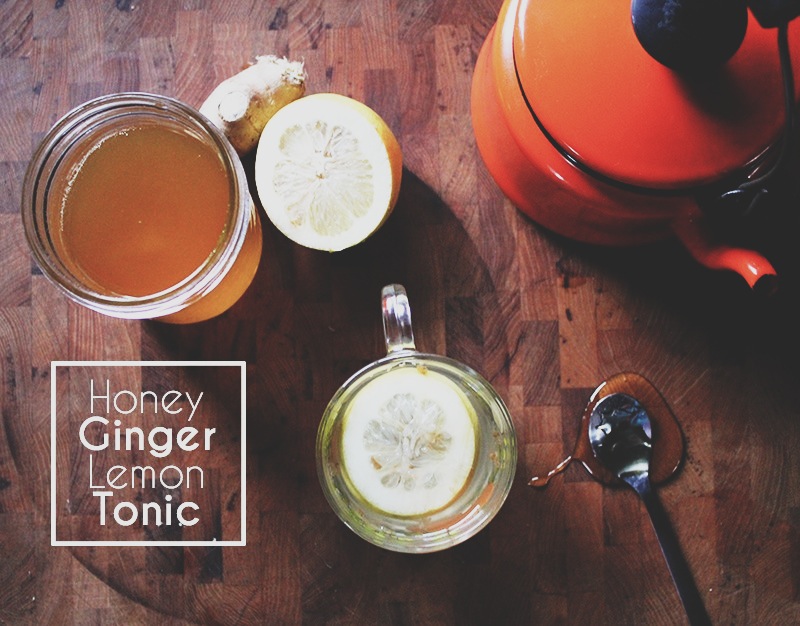 Honey Ginger Lemon Tonic
Serves 1
2 cups of water
2 lemon slices
1/2 inch of ginger, roughly chopped
~2 teaspoons of honey
Add water and ginger into a small saucepan and bring to a boil. Lower to a simmer and squeeze the juice from the lemon slices in to the water (then throw the slices in). Let simmer for about 3 minutes and then remove from heat. Add the honey to your favorite mug (add more if you like it sweet) and transfer the water mixture to the mug. Drink warm so the water can soothe your throat.