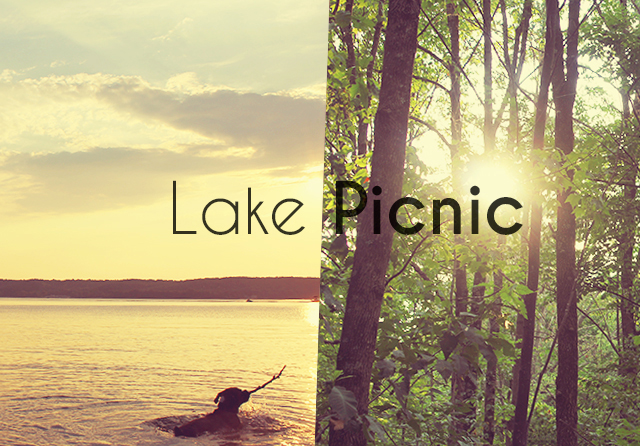 Lake Dinner Picnic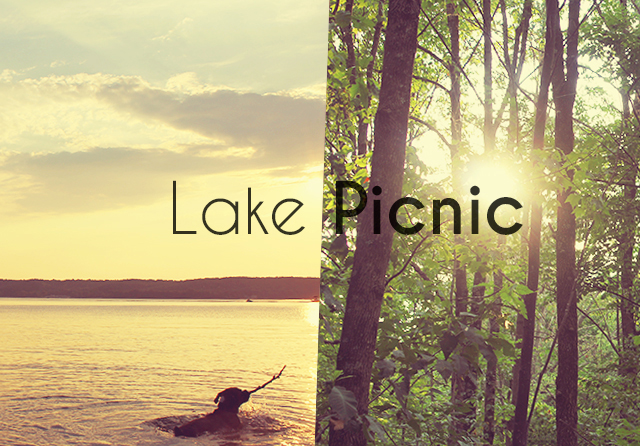 ;
As I mentioned in a post a few days ago, we went on a lovely dinner picnic last Thursday. It was nice because we have been so busy with moving and getting our house organized that we haven't been taking that much time to just chill out and enjoy summer. Plus, this heat wave has been making it awfully hard to want to hike to the lake when just standing in it makes you sweat and uncomfortable. That's okay though because it's made us get creative with our usual summer activities (like go at sunset instead of at midday). Anyhow, it was wonderful to just sit on the rocks and watch Tuko/Taco play in the water as the sun went down.
;
This was an impulse picnic so we just packed up a few things that we had around the kitchen. I whipped up some deviled eggs (so simple yet such a perfect summer staple), backed an array of sliced strawberries, brie, and sliced baguette, and then had Wyatt whip up some Nutella and Strawberry sandwiches. I was a little stressed that I didn't have more time to plan our a menu but it ended up being perfect finger food for an impromptu adventure!
;
;
I am not even sure what we did for entertainment before we had Tuko. I really enjoy watching him love on the lake and get excited about being free to run and explore.
Hope everyone is making the most out of their summer and taking a little time to enjoy their food outside and stick their feet in the water!