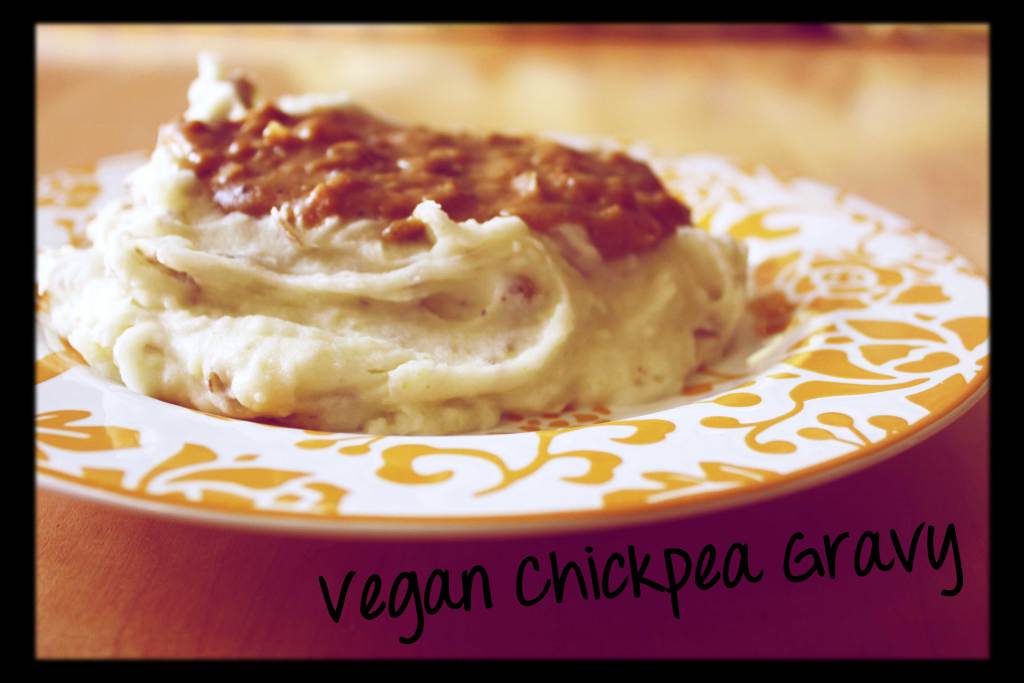 So I have this loooong list of things I'd like to do to make my eating lifestyle better (only eating organic, making homemade condiments, etc) but all these things take just a little bit of extra effort so I've been slowly trying to incorporate them into my kitchen habits.
Along those lines, I finally conquered cooking beans from scratch instead of using old canned bean. I've seen my roommate do this dozens of times but it always seemed so time consuming (soaking the beans over night and then cooking them on the stove top for houuurs). However, I found a super easy trick and the secret is using a crock pot! All you have to do is wash the beans, put them in the crock pot with a few extra inches of water, and let it cook while you are sleeping or at work! And then you can come home to yummy, fresh beans waiting to be eaten/cooked with.
And with these fresh cooked beans I made some yummy gravy to go on mashed potatoes. I don't know what has been up with my gravy addiction lately but it's bad…I guess at least I'm been making my gravies as healthy as possible, right?
Crockpot Chickpeas
1 cup of dried chickpeas
water
Wash the chickpeas thoroughly. Place in your crockpot and cover with water. Make sure the water goes up about 2 to 3 inches past the beans.
Cook on low for six to seven hours.
Drain and enjoy the beans fresh or add to yummy recipes!
Vegan Chickpea Gravy
1/4 cup flour
2 cups water
1 Tablespoon olive oil
1/2 onion, diced
2 teaspoons mustard seeds
3 garlic cloves, minced
2 cups cooked chickpeas
1 teaspoon cumin
1 teaspoon paprika
1/2 teaspoon dried basil
1/2 teaspoon pepper
1/2 teaspoon coriander
1 teaspoon dried thyme
3 Tablespoons soy sauce
1 Tablespoon lime juice
1/8 cup nutritional yeast
Start by heating up the olive oil in a large skillet over medium heat. Add the onion and mustard seed and saute for about ten minutes or until the onions start to brown.
While those cook, whisk together the 2 cups of water and flour and set aside.
Add in the minced garlic to the skillet and saute for another 30 seconds. Next, put in the chickpeas and use a masher to mash they into small pieces. Then mix in the spices, lime juice, and soy sauce. Turn the heat down to low and add in the flour mixture. Stir until a thick gravy forms. Sprinkle in the nutritional yeast and add a tiny bit more water if it's still runny.
Whisk until it has reached a thick and desirable consistency.
Remove from heat and lather on mashed potatoes, egg sandwiches, vegetarian "meat", or whatever you are feeling.