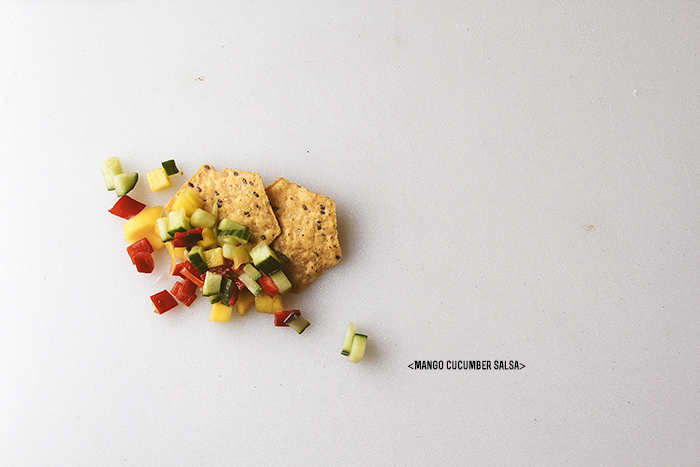 It's finally time! After five loooong, cold months – fresh produce is back! And I'm not talking about those root vegetables that taste like dirt (sorry, beets. You just don't do it for me). I'm talking about spinach that was picked earlier that day and strawberries that were carried on a truck from down the street.
This salsa is great in it's simplicity. It's wonderful when produce is so fresh that you don't need a ton of added ingredients. Dip this salsa in tortilla dips or use as a topping for tacos, veggie burgers, or anything else that sounds delicious!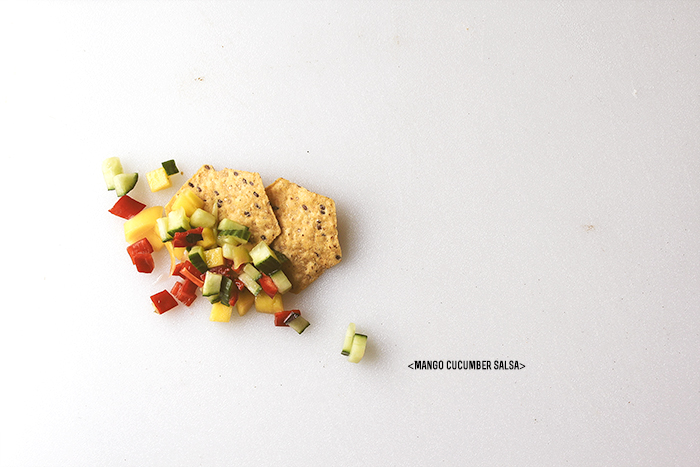 Cucumber Mango Salsa
1 mango, peeled and diced (pit removed)
1 red chili pepper, diced
1/2 english cucumber, diced
1 teaspoon cumin
juice from half a lime
10 mint leaves, chopped
squirt of sriracha (optional, add if you'd like to add a hint of heat)
Combine the mango, pepper, cucumber, cumin and mint in a bowl. Squeeze the lime juice over the salsa and stir until everything is coated. Season with salt and sriracha.