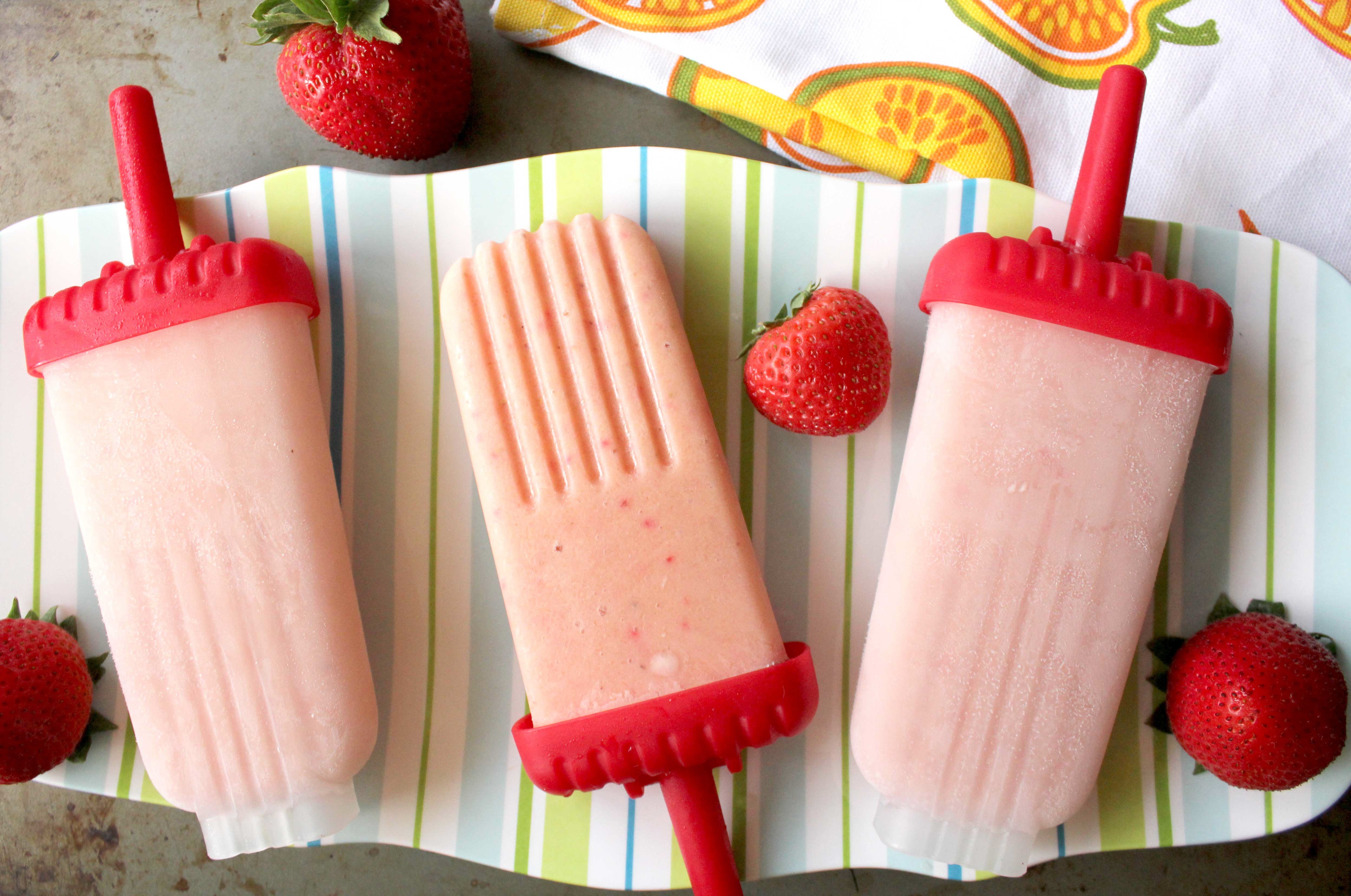 Berry Mango Yogurt Popsicles
Okay, I did it. I'm sorry but I totally jumped on the popsicle bandwagon. I realize there are currently 10 billion popsicle recipes circulating the blog world right now but I wanted to add my two cents on the conversation, oookkay?
To be completely honest, what I REALLY wanted this summer was a turquoise ice cream maker to whip up this vegan Salted Caramel Pretzel treat but my boyfriend forbid it; he claimed it would end up in the pile of other specialty kitchen tools (like miniature pie molds, 500 cookie cutters, winter thermos picnic set, donut pan, etc) that we only pull out once or twice a year (although- I love having ALL of these things, thank you very much).
Anyways, I compromised on these popsicle molds because not only are they smaller and cheaper but you can make sooo many healthy summer treats with them! I actually picked them up with the gift card that BakerInRecovery (Formerly Baker Bettie) sent more for my cookie recipe.
Anyhow, I figure since I eat greek yogurt every morning anyways, why not make a popsicle out of it so I have an excuse to eat dessert for breakfast? It's genius, really! And on top of that, they turned out delicious and I have no guilt at all knowing all the healthy ingredients that goes into them. Mmm! Cannot wait to experiment with other flavors this summer!
Berry Mango Yogurt Popsicles
1 mango, peeled and cut off the pit
1 banana
5 large strawberries, washed and tops cut off
2 Tablespoons honey
1/2 cup Greek yogurt (I used coconut flavored but feel free to use whatever)
In a blender, mix all ingredients until well combined. Taste and add more honey if it's not sweet enough for you.
Pour into popsicle molds and let freeze for 3 to 4 hours.
Enjoy on the humid porch watching the sunset or on your way to work for a delicious breakfast!