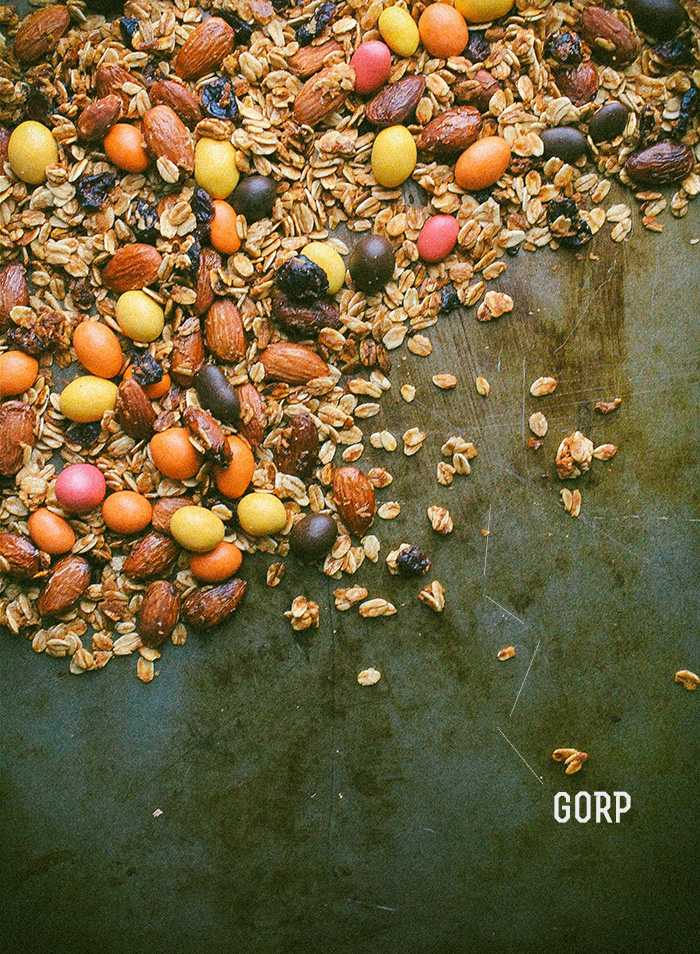 As mentioned on Tuesday, we spent last weekend exploring the forest wonders of Wisconsin. We went hiking and can0ing and swimming (Yes, Wyatt's brother has cheetah hair)…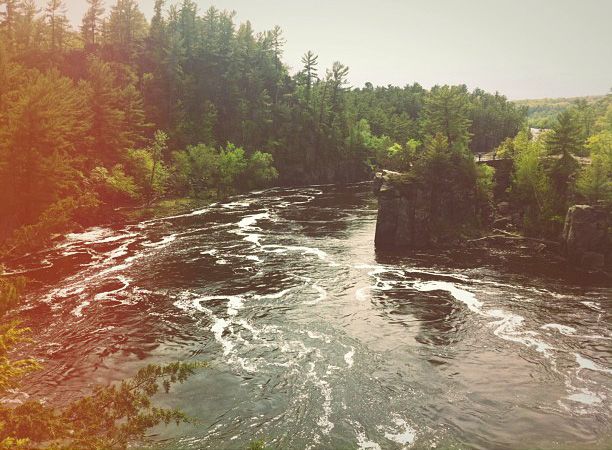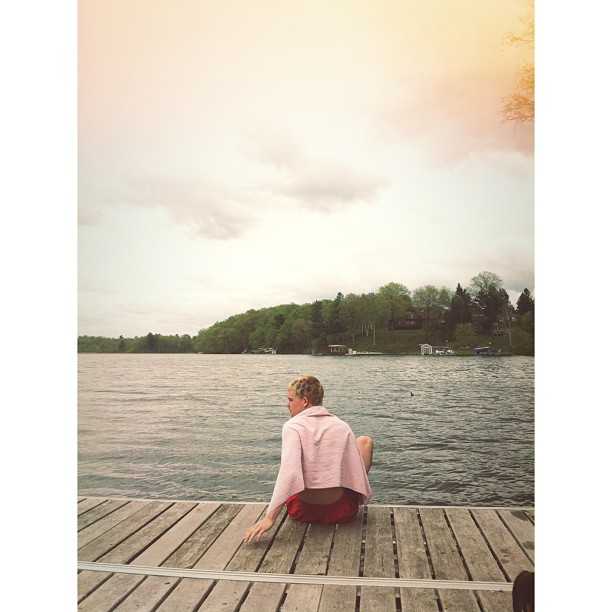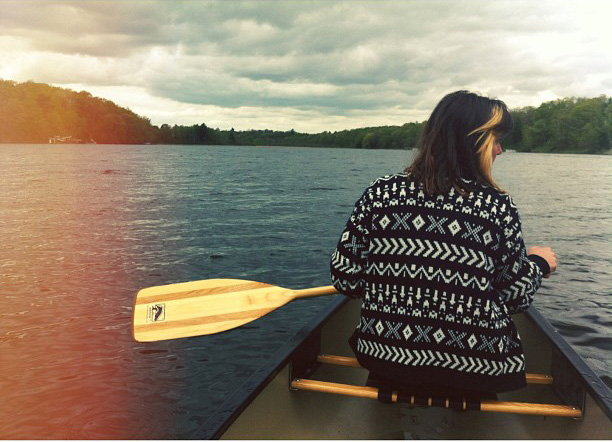 It was a beautiful and relaxing adventure. However, traveling with a group of Midwestern families, I was nervous about the eating situation. There are still many places that don't realize 'vegetarian' means not eating fish or chicken. And Midwest fast food doesn't necessarily cater to vegetarians with their bland ice burg lettuce salads and sugar drenched parfaits. I decided to take the situation into my own hands by whipping up some homemade chex mix, stuffing as many sparkling water cans into my purse as possible, and baking a pan of GORP.
Why GORP? I don't have fond memories of preparing it at summer camp or munching on it during Girl Scout outings. We never packed it during family road trips or enjoyed a big bowl at 4th of July. I guess this lack of GORP in my childhood made me curious of what I was missing out on. Plus, a friend told me that my Cinnamon Quinoa Granola reminded them of GORP – portable, high-protein granola? I'm in.
Say hello to my new favorite road trip snack. This stuff lasted me the whole four days since a big scoop is pretty filling. I would suggest this for anyone going on a long car ride, camping trip, hiking, or anyone in need of a high-protein snack. I put coated chocolate in this recipe (hey, I was on vacation after all) which I found helped the chocolate from melting. Feel free to adjust this anyway you see fit. For me, I'm not a big raisen person so I snuck dried cranberries in there instead.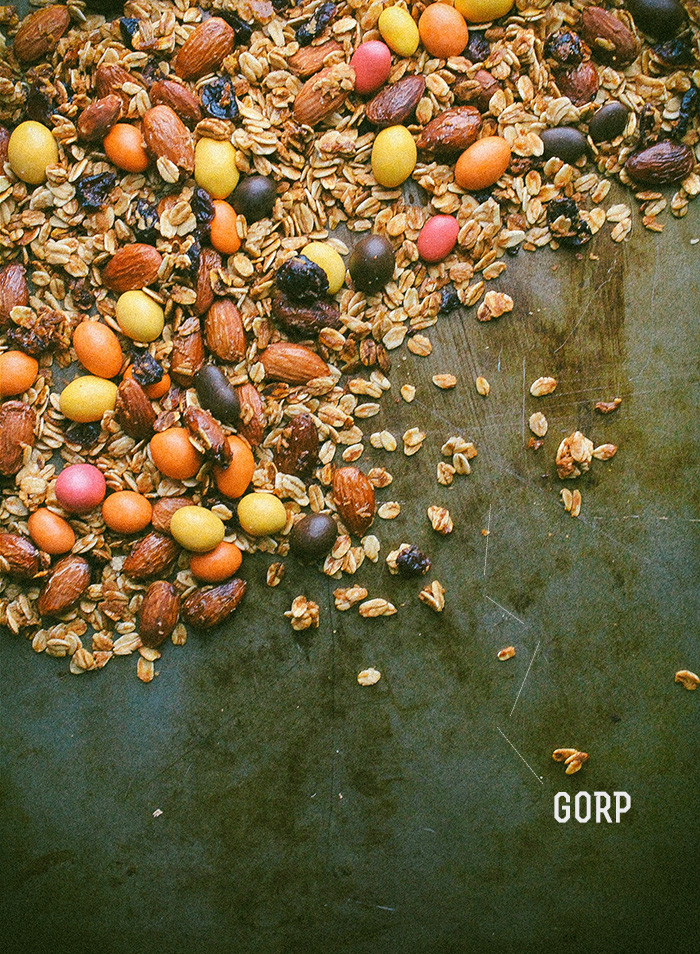 MAPLE ALMOND GORP
1 1/2 cups oats
1 cup almonds
1 cup cranberries
1/2 cup coconut flakes
1 teaspoon cinnamon
1 teaspoon nutmeg
1/2 cup maple syrup
1 vanilla bean, sliced in half
1 cup candy coated chocolate or chocolate chips
Preheat oven to 375 degrees. Place the maple syrup with the split vanilla bean in a small saucepan and bring to a boil. Remove from heat and let the vanilla bean steap for ten minutes. After ten minutes, remove vanilla bean.
In a large mixing bowl, combine the coconut flakes, almonds, oats, cranberries, cinnamon, and nutmeg. Pour maple syrup mixture over everything and stir to combine. Transfer to a baking sheet and cook for 15 minutes.
Let cool completely before folding in chocolate. Store in an airtight container or plastic bag and adventure away!