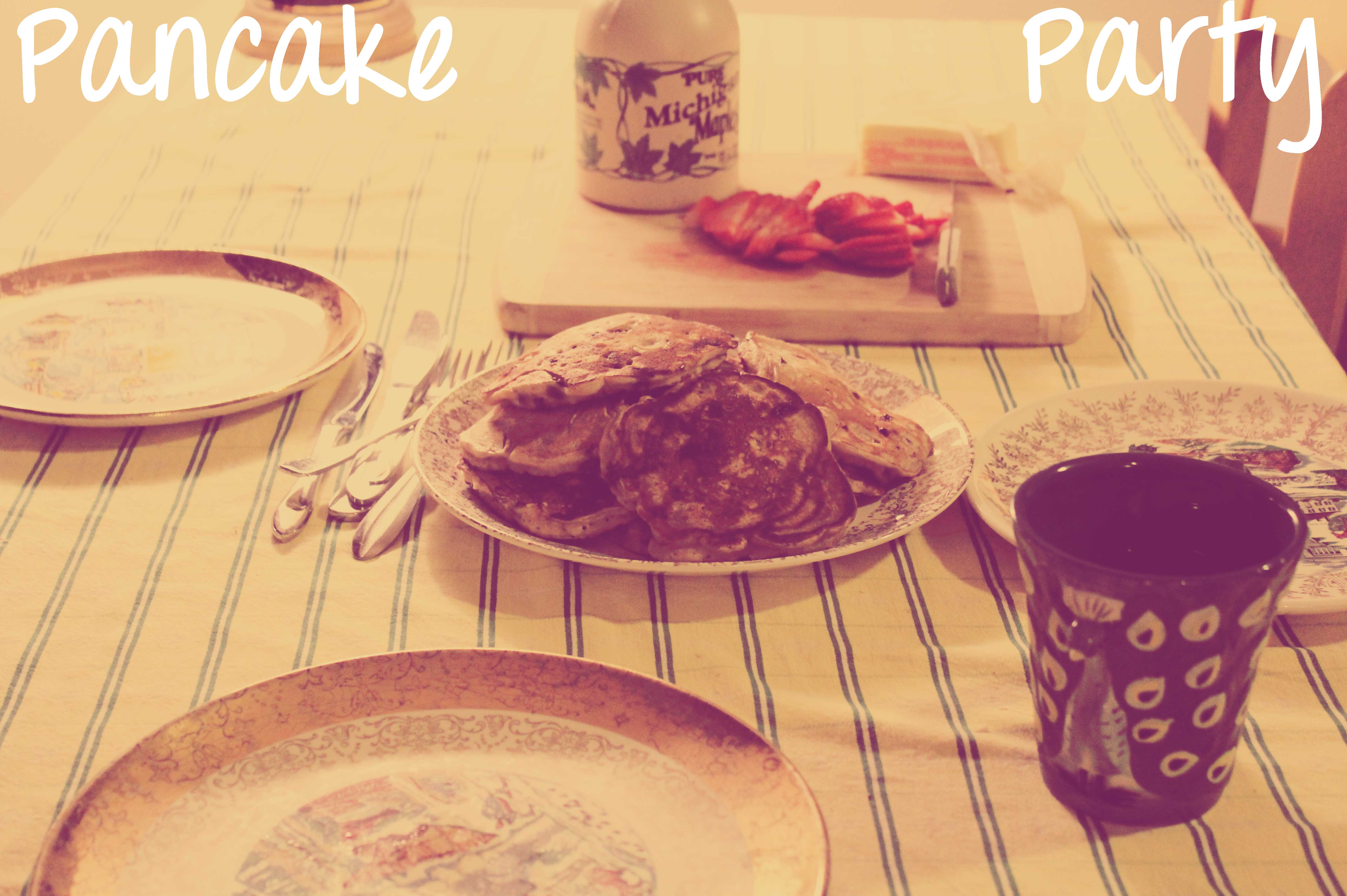 Moody Monday: Pancake Party
It felt particularly hard to get out of bed today. I think I was dreaming that I woke up and it was Saturday so I felt cheated when I woke up to Monday morning smacking me in the face. Oh well, life goes on, right?
Today's Moody Monday is about eating breakfast/brunch for dinner! I am not sure if there is any food genre (I don't think "food genre" is a real term but oh well) I enjoy more than Brunch. However, it is never convenient to host a brunch party when you associate with a group of youngsters who wish they were rock stars and think it's cool to party all night and wake up at 4 PM. This has led me to really appreciate breakfast for dinner because it allows you to make all the essentials (french toast, bloody marys, mimosas, hashbrowns, etc) without having to worry about no one showing up.
The other Friday I had a few people over from work and we had a pancake party. Without the help of Evan, we whipped up some yummy versatile pancakes that we managed to throw dark chocolate chips, hazelnut, and strawberry jam into. Mmmmm.
Kristin managed to rock the pancake flippin'
Pancake mix-ins inspired By Food Coma!