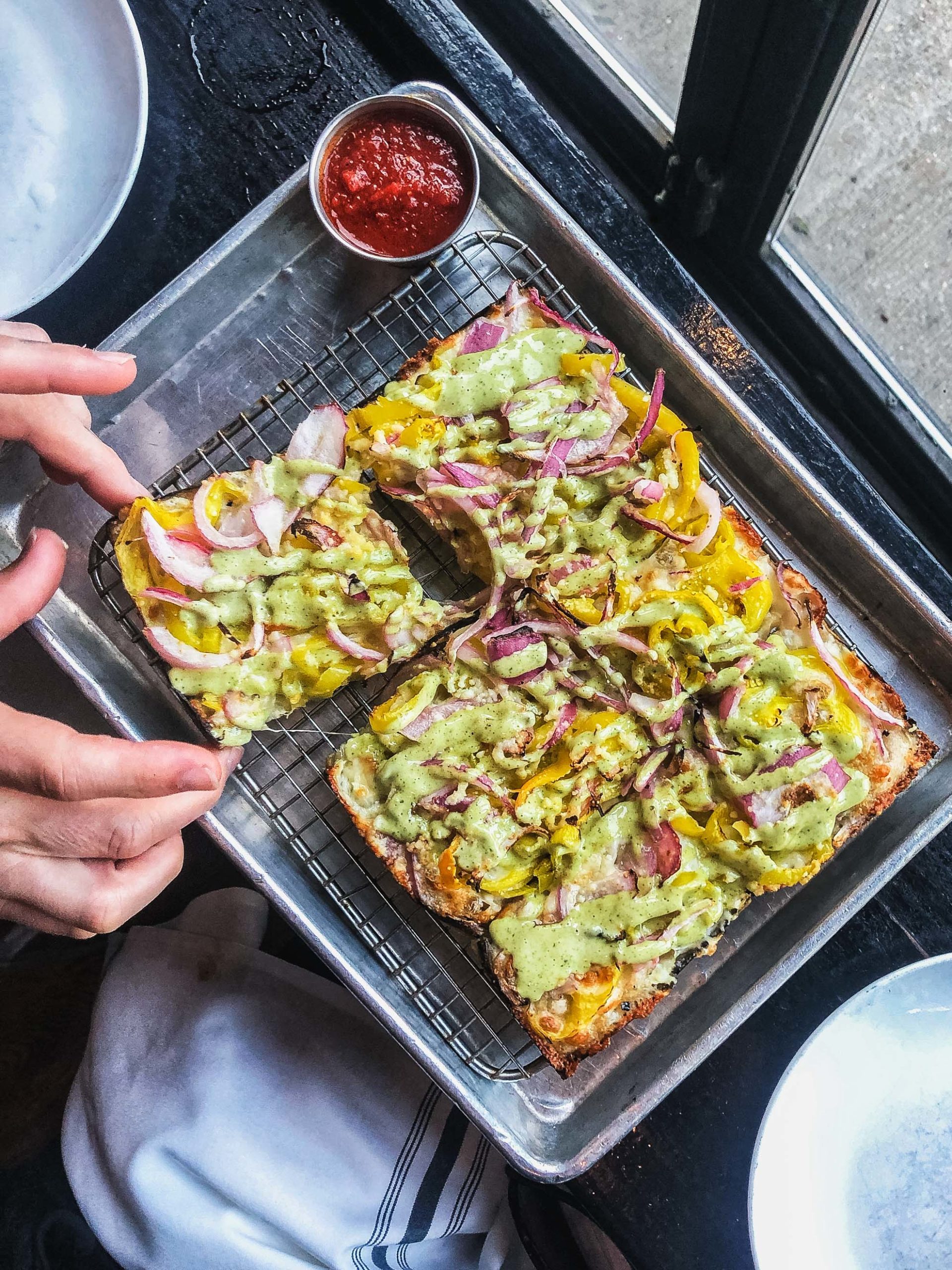 New York Adventures: Greenpoint, Williamsburg, + Manhattan
Last June, Wyatt and I stayed in Greenpoint, New York for two weeks. I can't belive it's taken me this long to get a wrap-up together but 14 days worth of photos (hundreds! of! photos!) plus trying to find the words to both cover everything we saw and so much we missed has been hard to find. I've decided the easiest way is to showcase a few of my favorite pictures from the trip and do a little questions and answer format for details.
Before I jump into it, I wanted to say that we spent 90% of our time just exploring Greenpoint and Williamsburg with a few days in Manhattan sprinkled in there. I still blows my mind when I think that we spent 10+ days in these two boroughs and still just barely scratched the surface of them.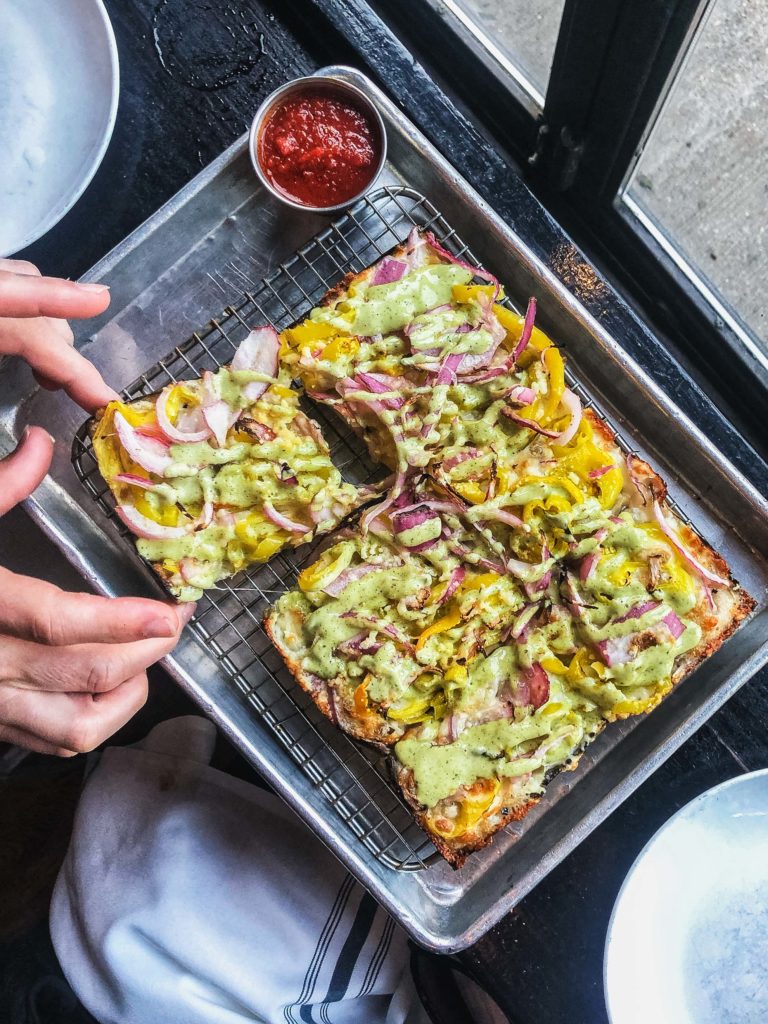 First meal of the trip in New York? We got in around dinner time so we walked around our Airbnb and eventually ended up getting vegan comfort food (salads and veggie burgers) from By CHLOE. in Williasmburg. We meant to go back there again as there were so many delicious looking items on the menu but my restaurant list was too long for repeats.
We ate breakfast sandwiches from Frankel's on our first full day and walked around McCarren Park. It was a really great way to start the trip. The bagels were as chewy and big as I had always dreamed they would be.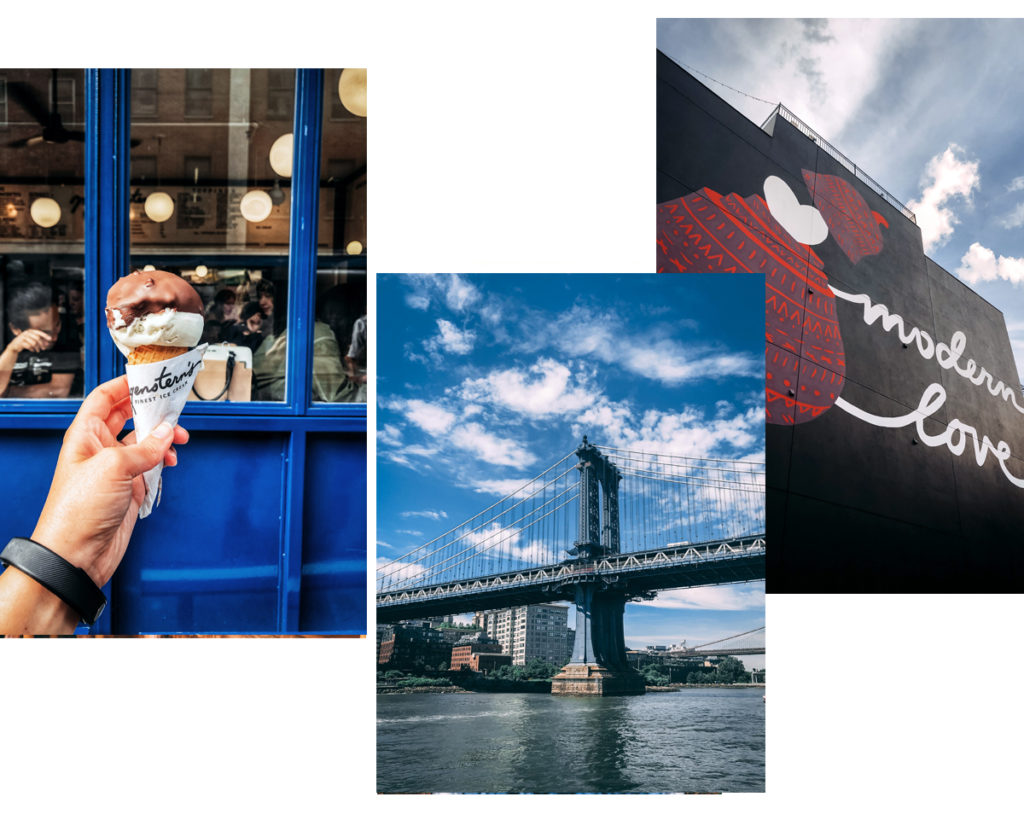 Favorite pizza on the trip? We ate at Paulie Gee's for dinner one night and I spilled my aperol spritz all over myself and the table. Soooo, as you can imagine, that was pretty embarrassing since the tables are like a foot from each other so everyone in the whole place knew about it. But the pizza was delicious and we also got the pizza from their carry out location a few days later for a late night snack and I dare to say those were even better.
Along a totally different lines, we loved Emma Squared Detroit style pizza (only had to leave the Midwest to get it – ha!). The pizzas were small for the price but flavor combinations were fantastic and we had a really stellar broccoli salad there too.
Worth noting that I had been to Roberta's on a previous trip so we didn't adventure over there but obviously that is a great option as well.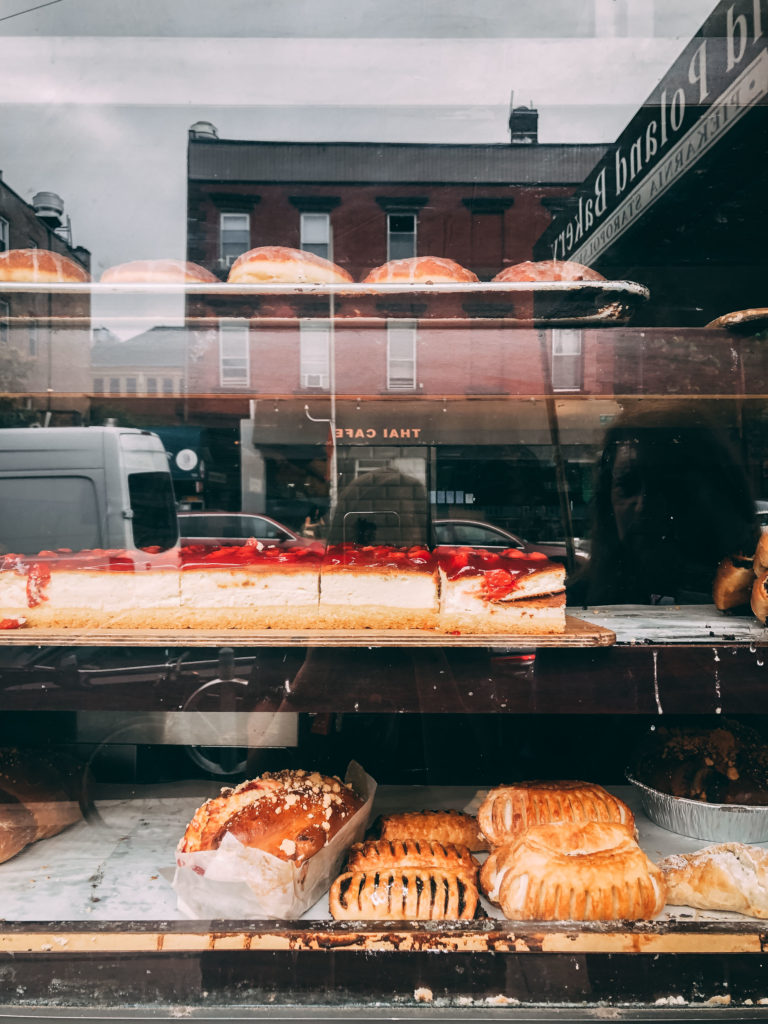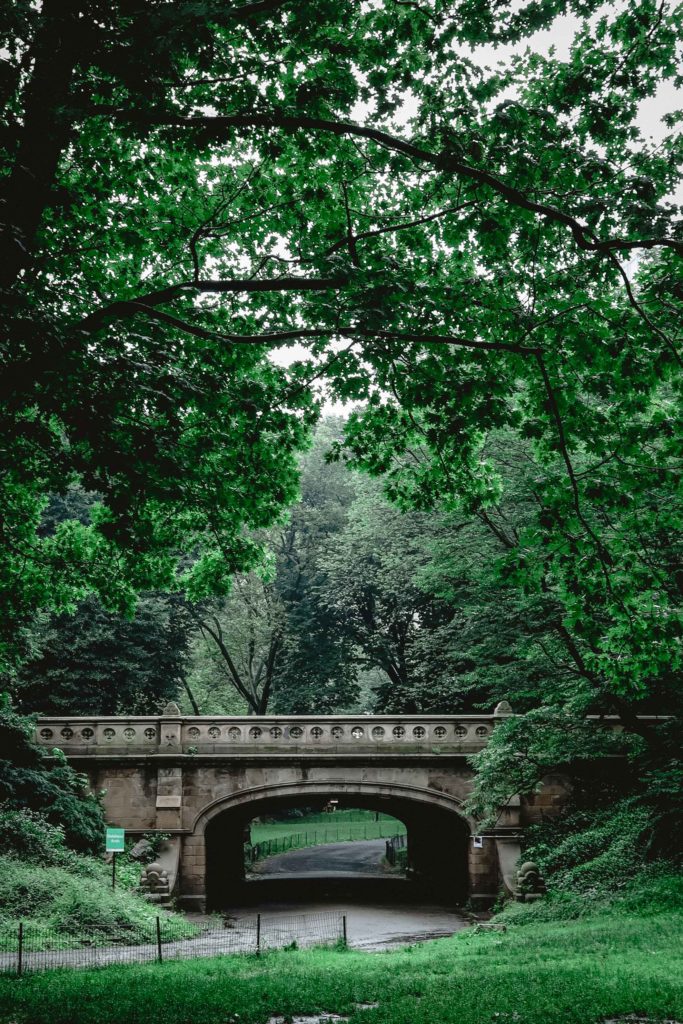 Favorite day of the trip? Our friend Tommy coordinated a taco crawl in Bushwick with several of our NY friends (13 of us in total!) one of the days we were there. We alternated between going from taco places to breweries and were totally stuffed and buzzed by the end of the day. It was such a delicious and interactive way to get to know a neighborhood many of our NYC friends love.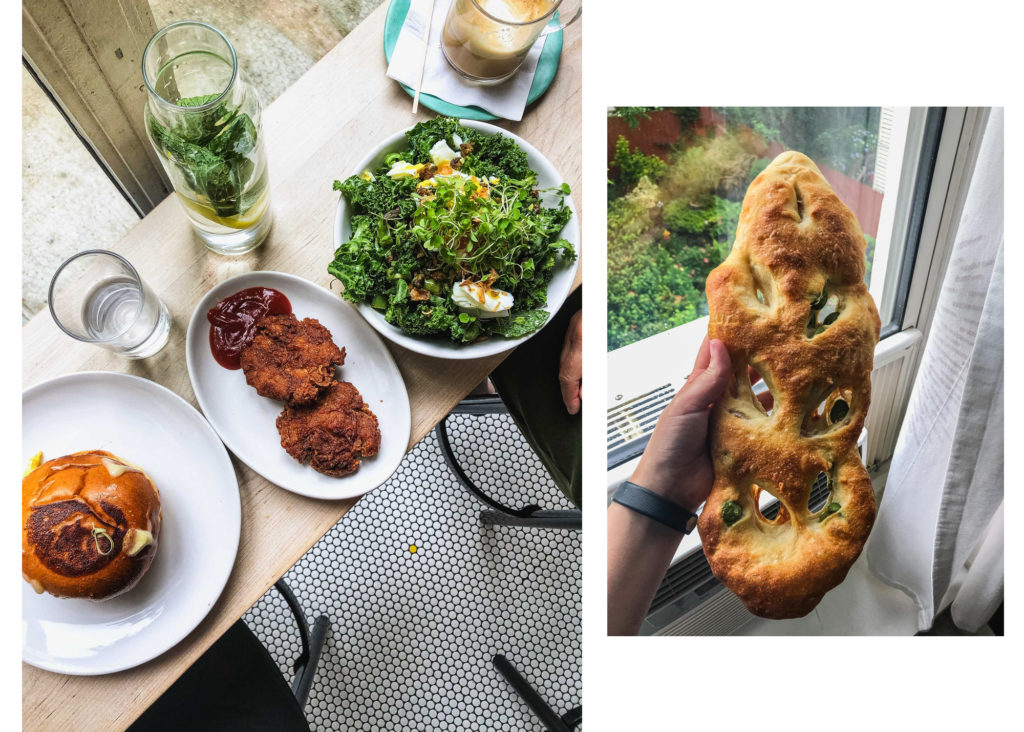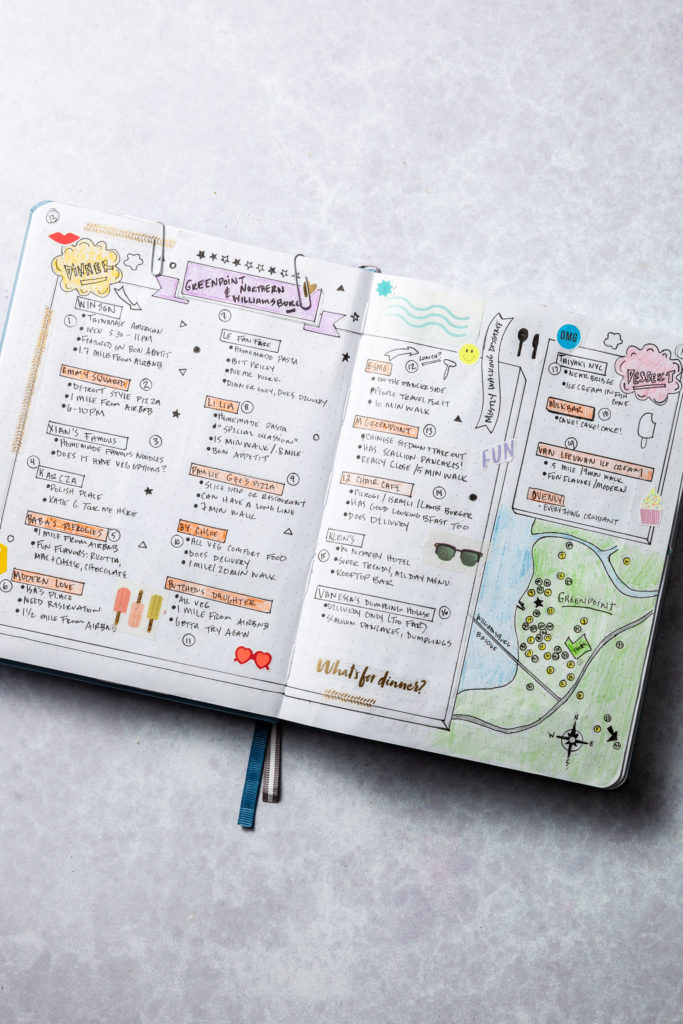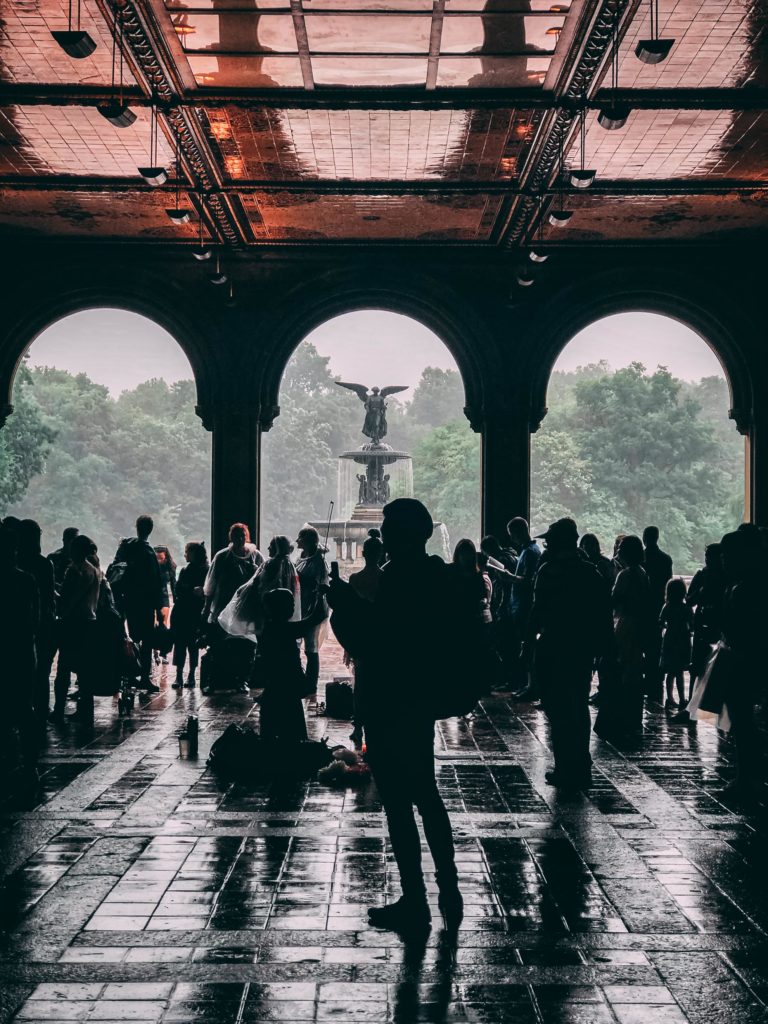 Most memorable day of the trip? Unlike the taco day which was all smiles and fun, we did have one very memorable day that had it's ups and downs. My mom visited us for a few days while we were there and I planned out a very big day in Manhattan for her trip. We took the ferry to Manhattan then wondered around Madison Square Park followed by Times Square followed by a concert in Central Park – all in the pouring rain. All in all, we walked over 8 miles that day because I may have stretched the truth a tiny bit to Wyatt and my mom about the distance between all the places and everyone was pretty grump exhausted by the end of it all.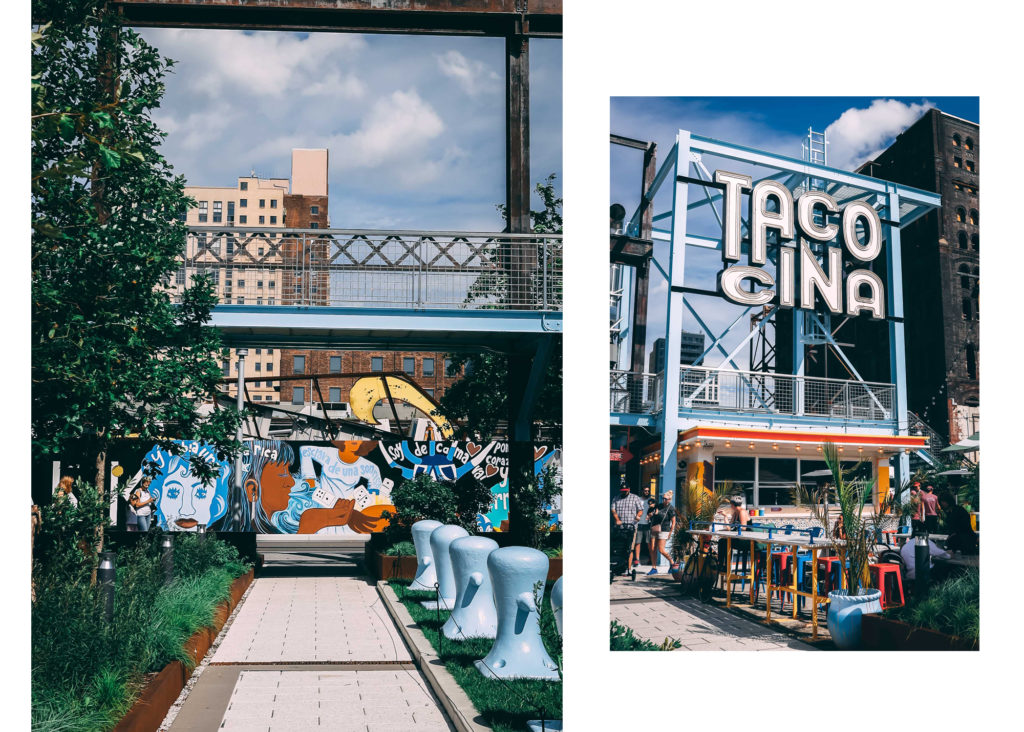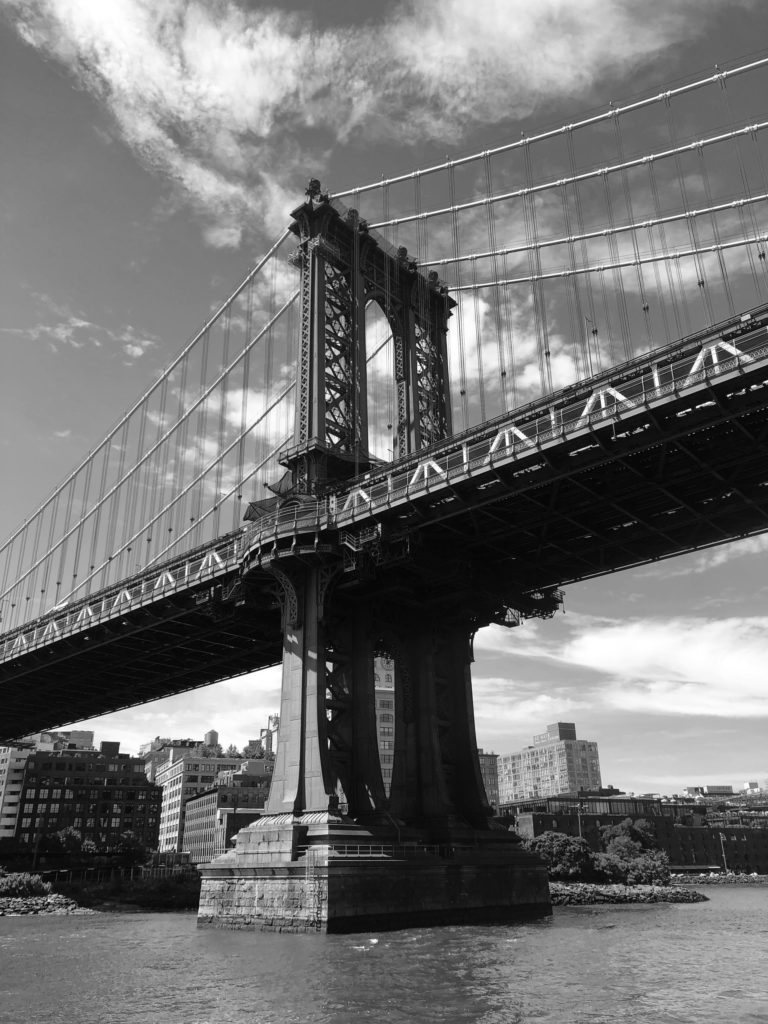 Favorite food of the trip? There was only one restaurant we ate at twice the whole time and that was M Greenpoint. I'm such a sucker for scallion pancakes (none of the restaurants at home serve them) and their noodles were so fresh that they were addictive. We ate there once with our friend and then got carry out from there another time to enjoy on the rocky shore of the East River to watch the sunset over the skyline.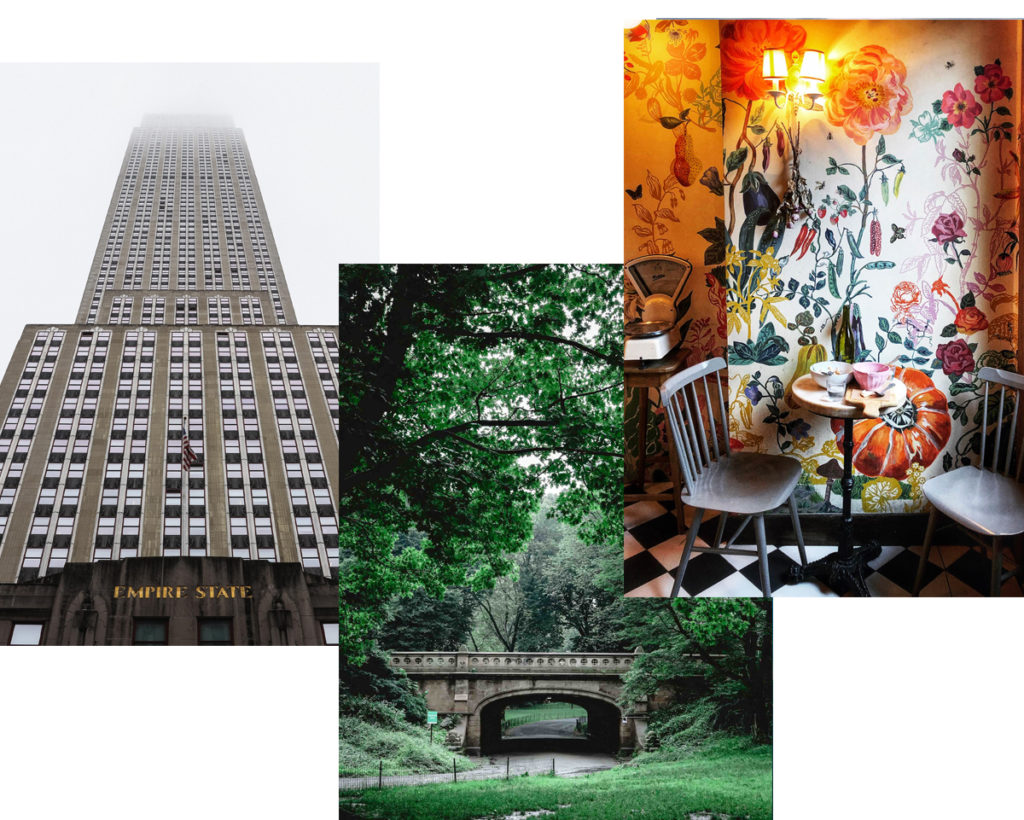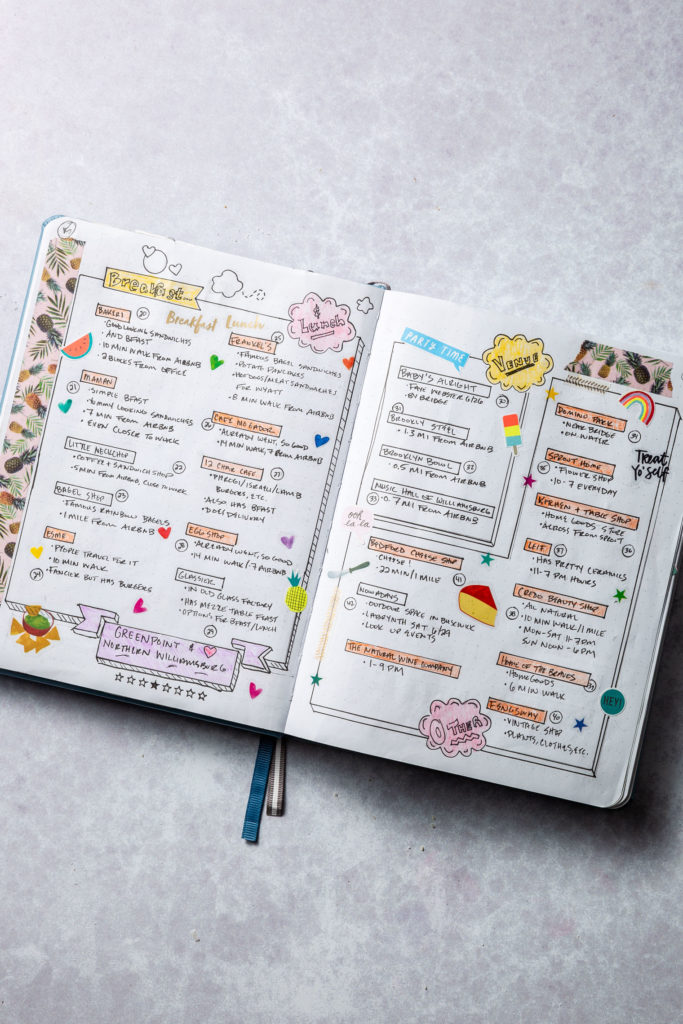 Favorite concert? We saw Khruangbin in Central Park which was pretty darn fun (it rained half the time and was beautiful the other half). We also went to a few in-stores at Rough Trade since it was right by our Airbnb which were all great.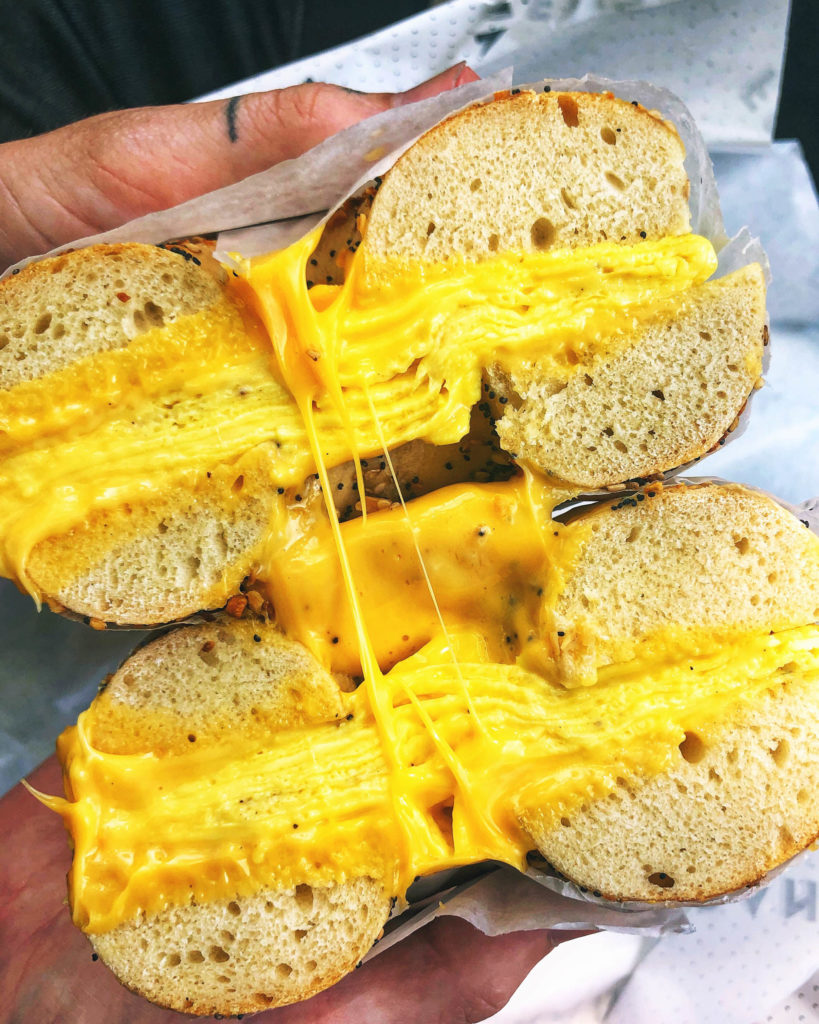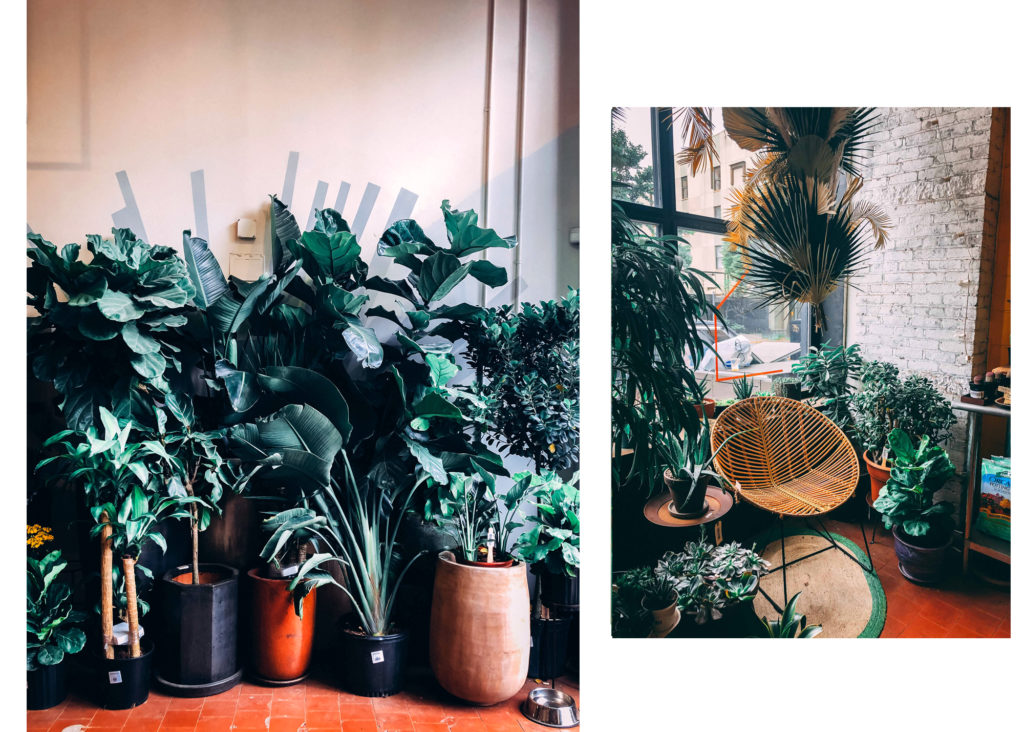 Favorite shop? I literally wanted to buy everything in Sprout + Sprout Home. They had a floral shop with a home decor shop across the street and both had modern and green goodies galore!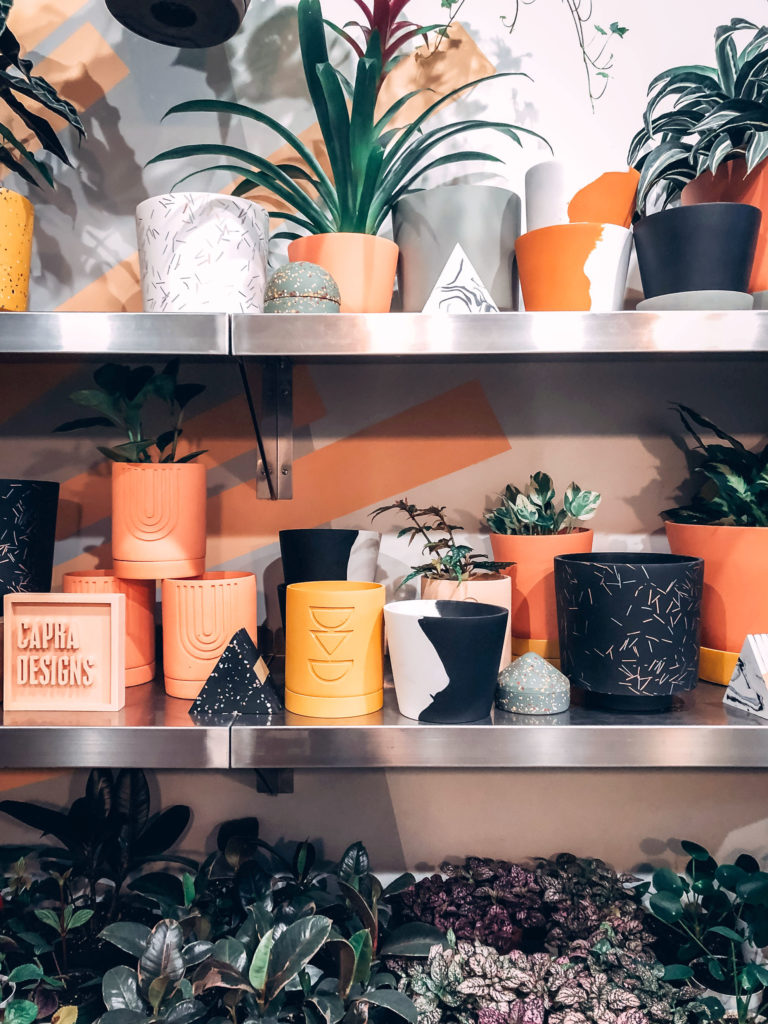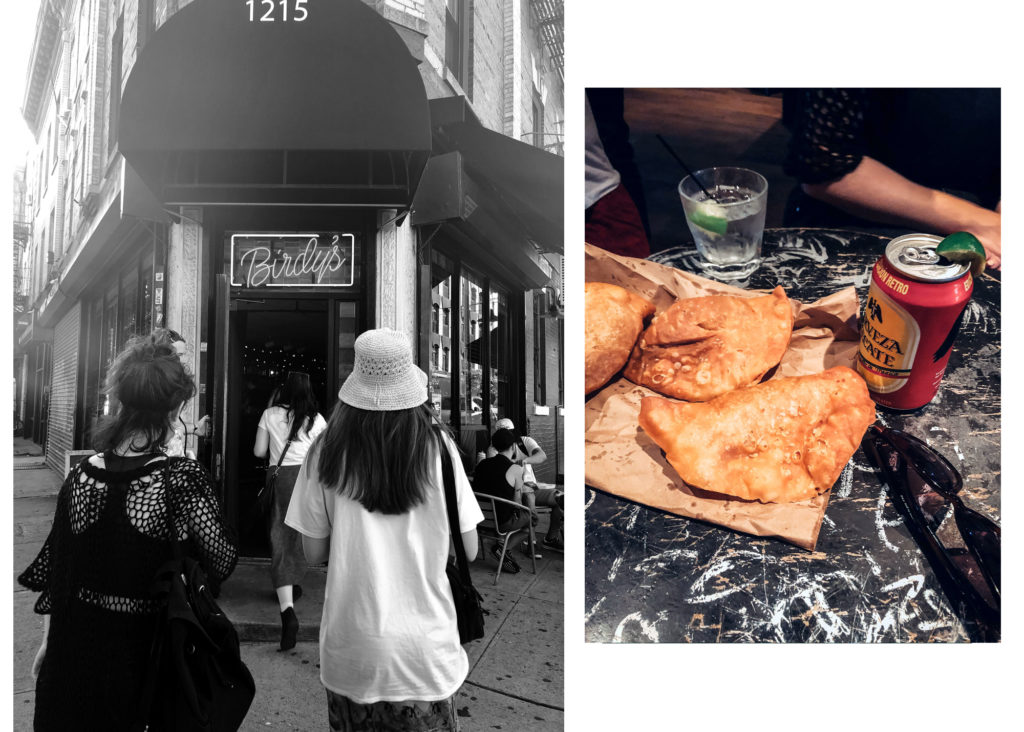 Favorite free trip activity? We had the most fun just wandering the neighborhoods and taking everything in. I also loved people (and puppy!) watching and getting fashion tips from people on the street. We also really enjoyed the parks – we spent a good amount of time walking through McCarren Park (since it was right next to our Airbnb) and hanging out along the river at Domino Park.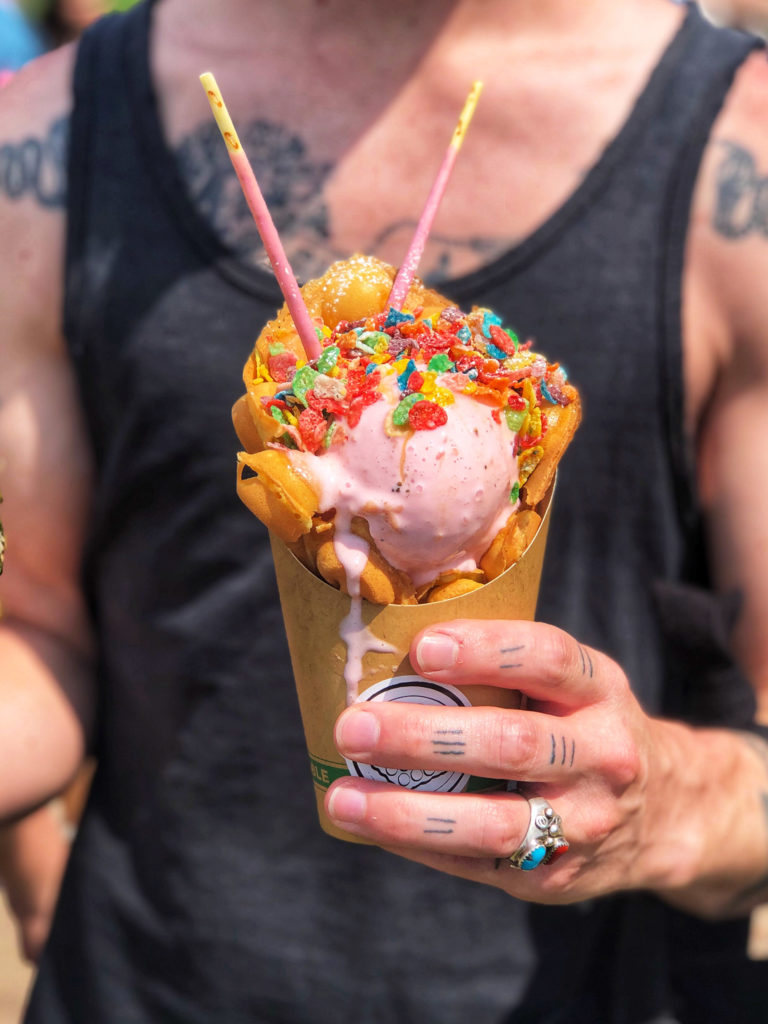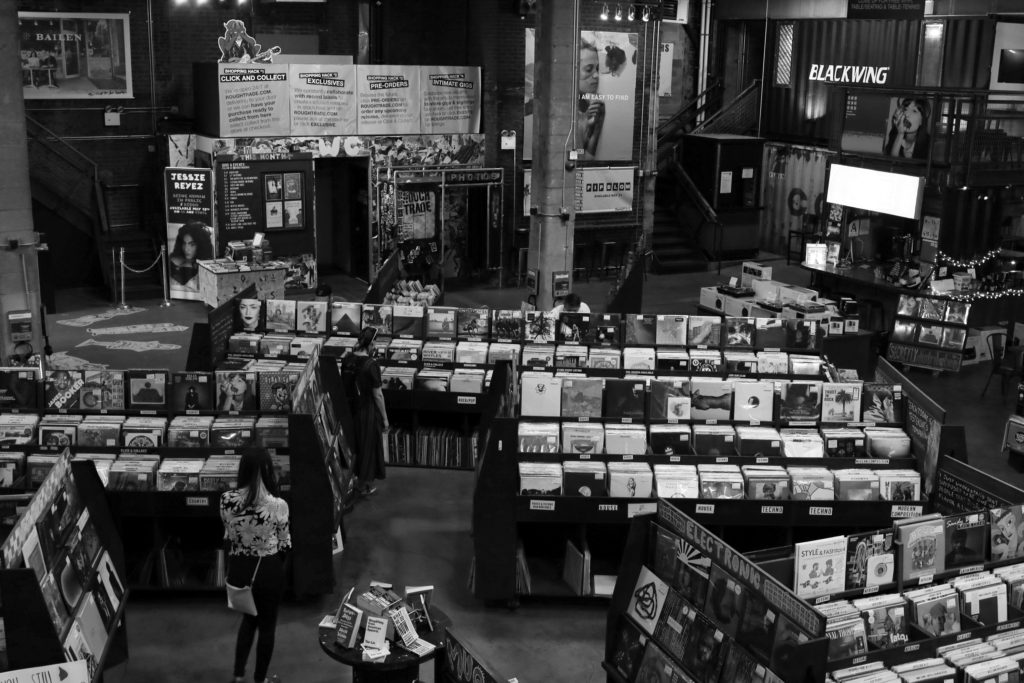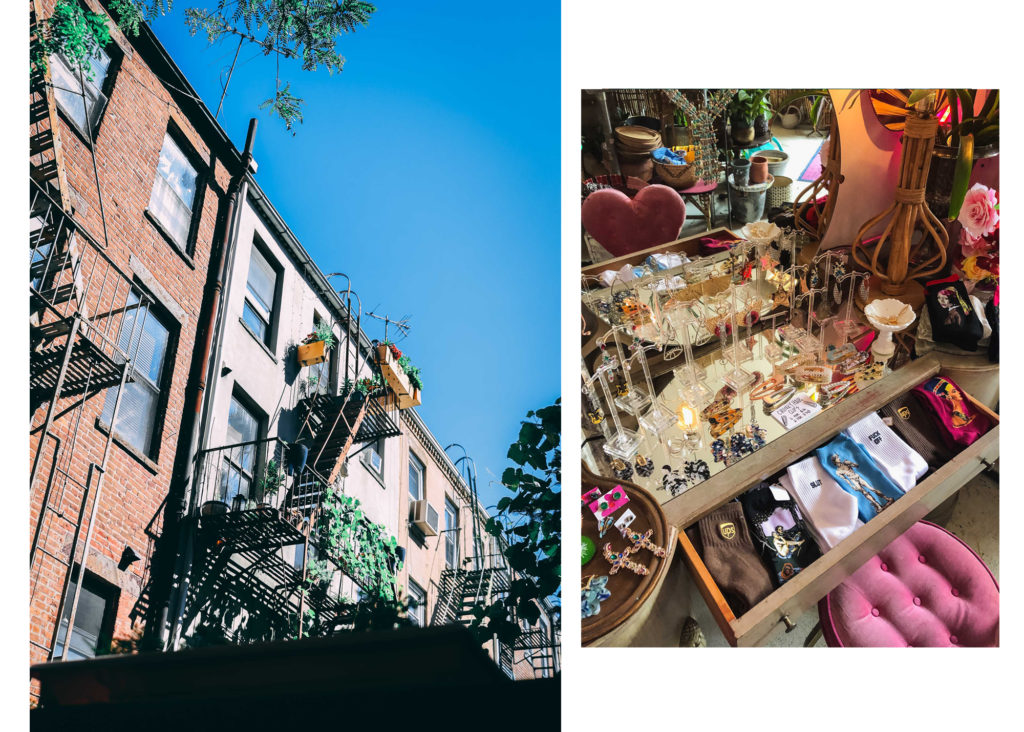 Proudest moment? Finding my cookbook, Platters & Boards, in several shops! We saw it at the bookstore Word in Greenpoint and again when looking at a cute home decor store in Williasmburg.
I also had really wanted to Lilia but it's really hard to get a reservation so I planned out to go right when they open in the middle of the week (figuring Wednesday would be the least busy day) to snag a table. We ended up getting a table no problem and it was one of the best meals of the trip. I was pretty proud of my obsessive planning skills for that one – ha!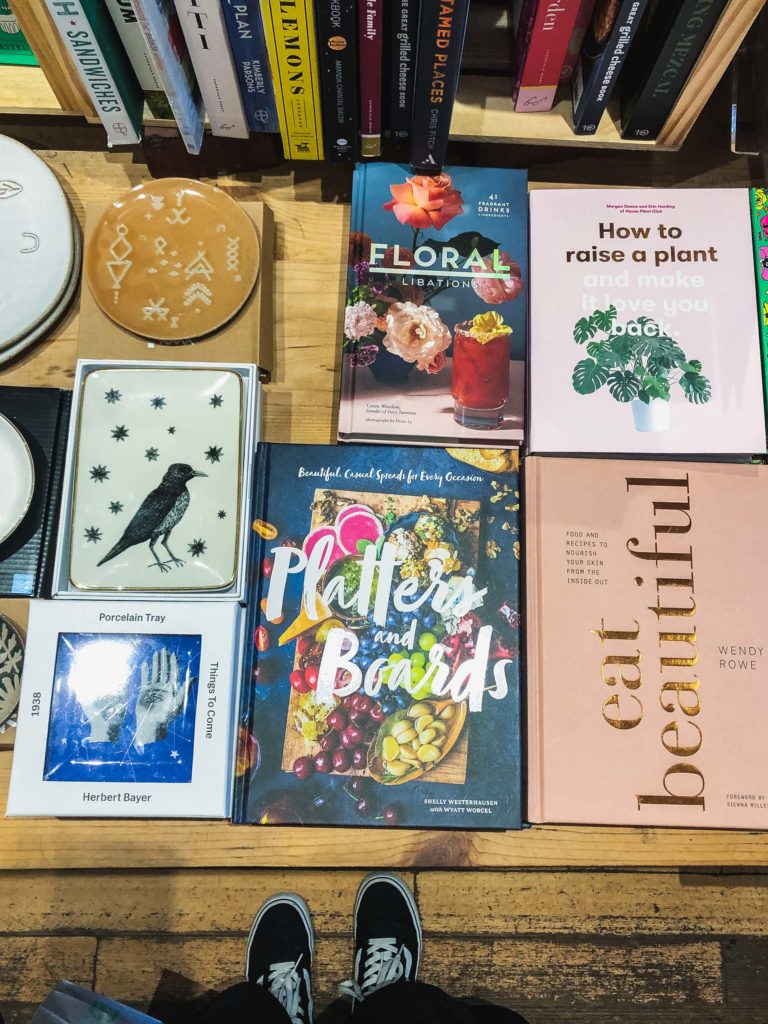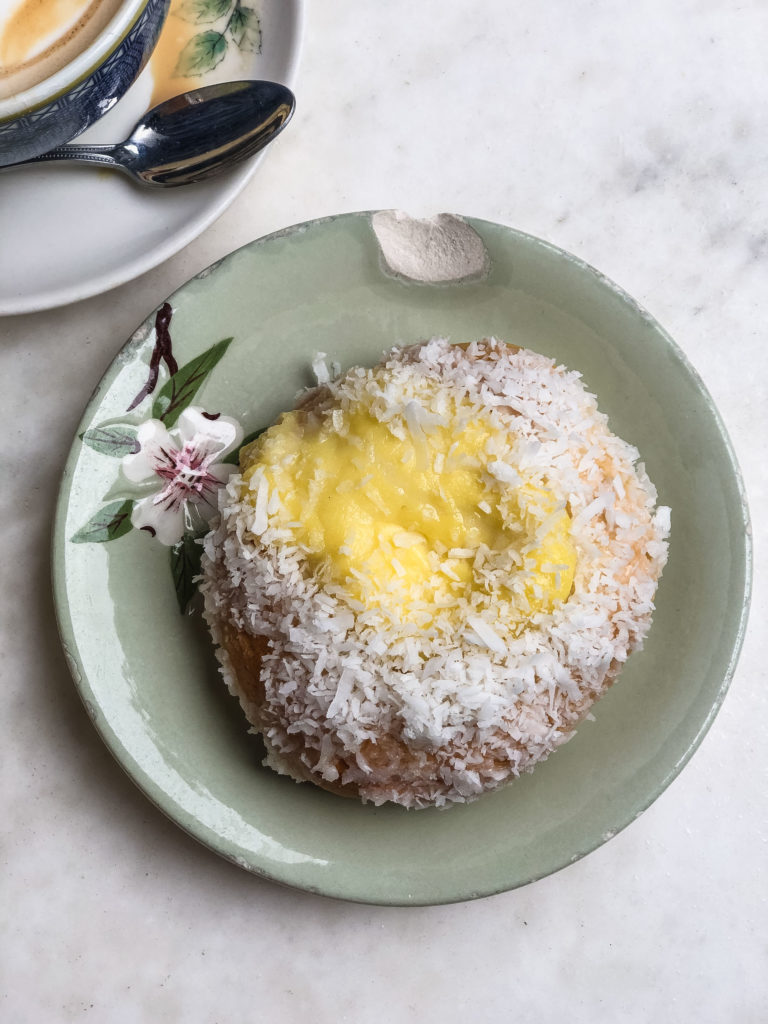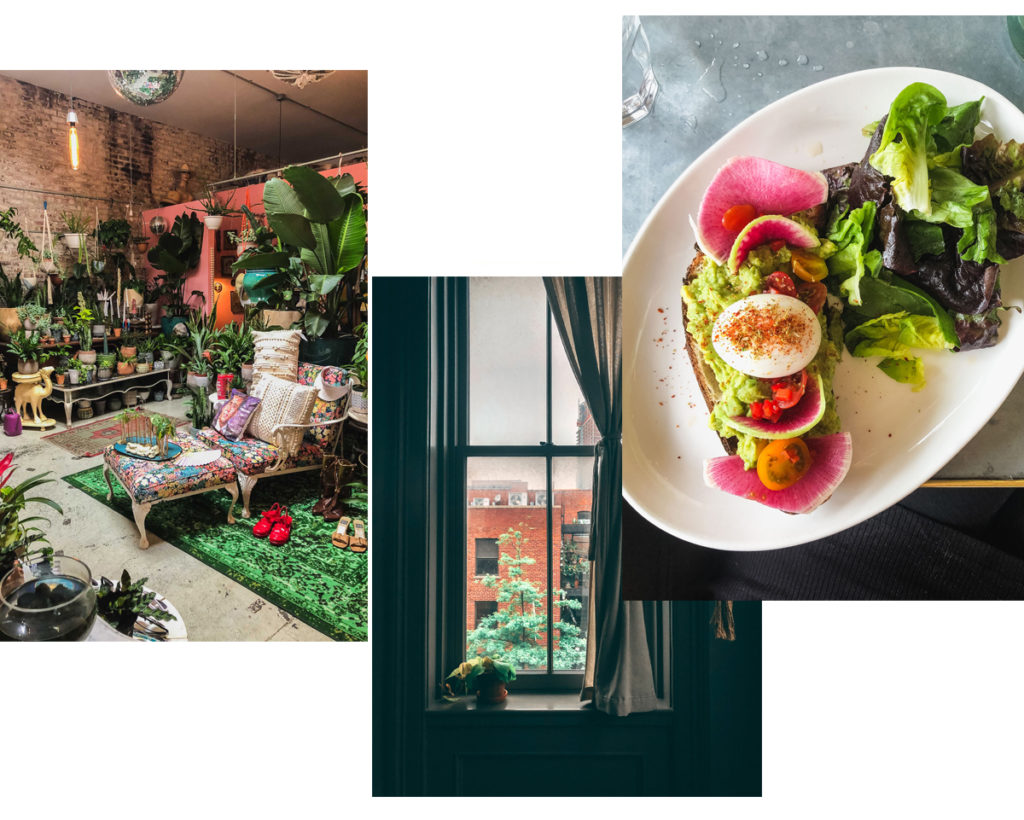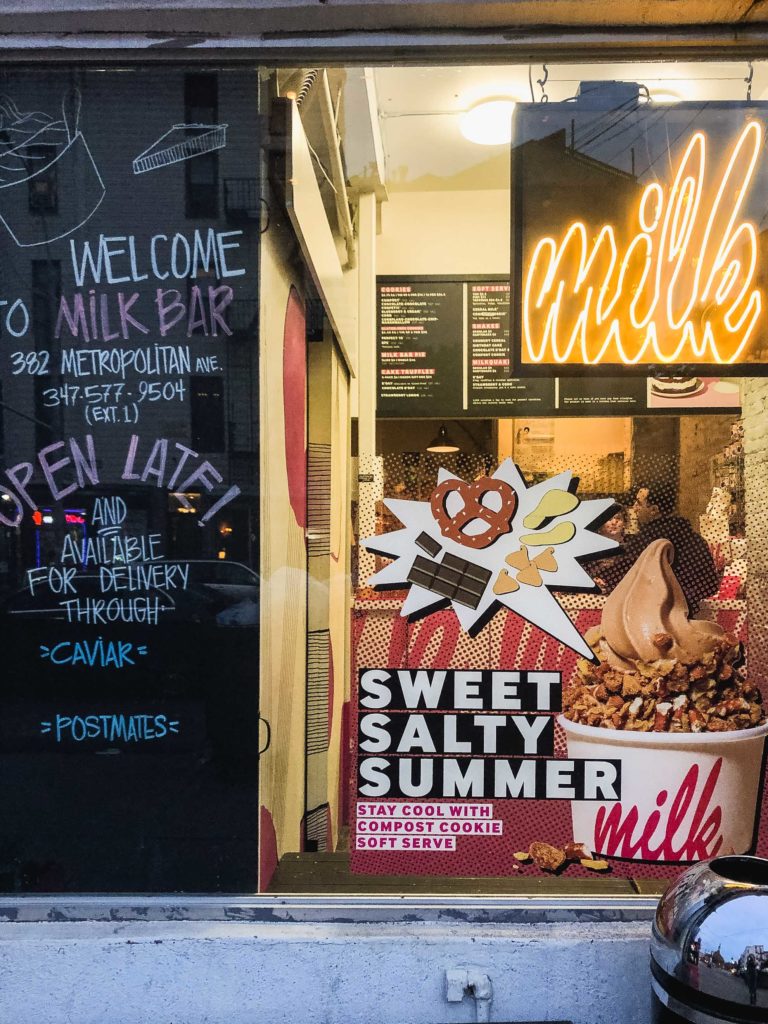 Favorite dessert? I can't pick! We went to Smorgasburg twice while there and got some amazing ice cream with frutty pebbles (pictured somewhere around here) and also made our way to Milkbar several times.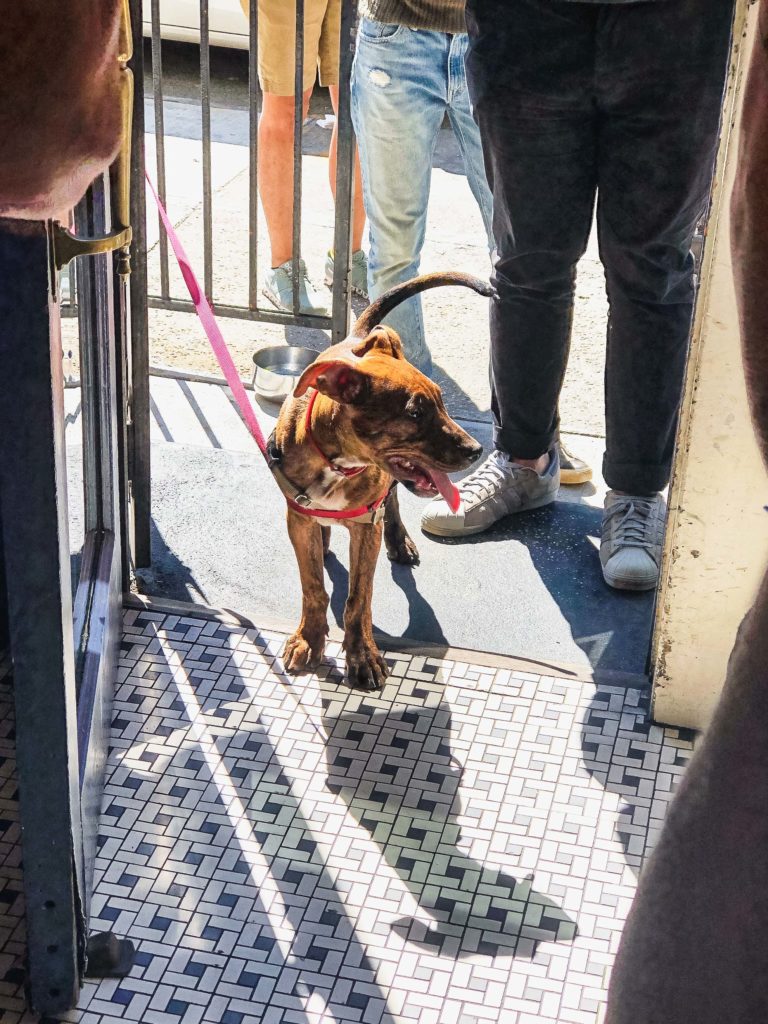 Most disappointed to miss? We ran out of time and didn't make it to the Chelsea Market or the Union Square market which were both on my 'must do' lists. I guess we'll just have to go back to NYC soon, huh?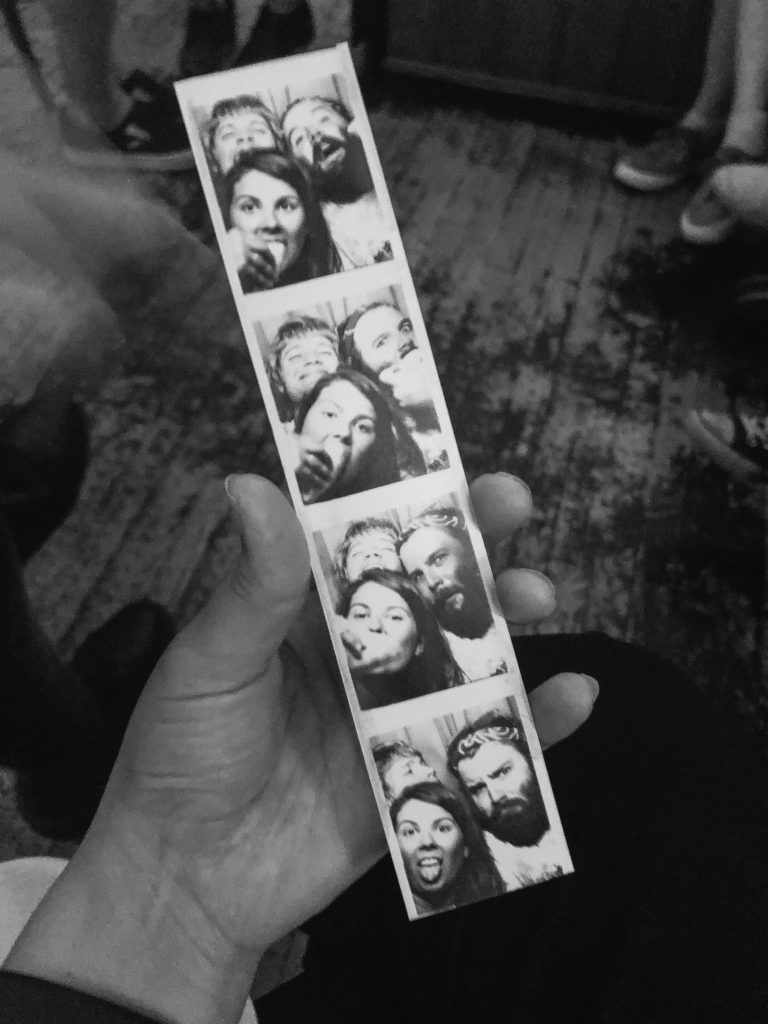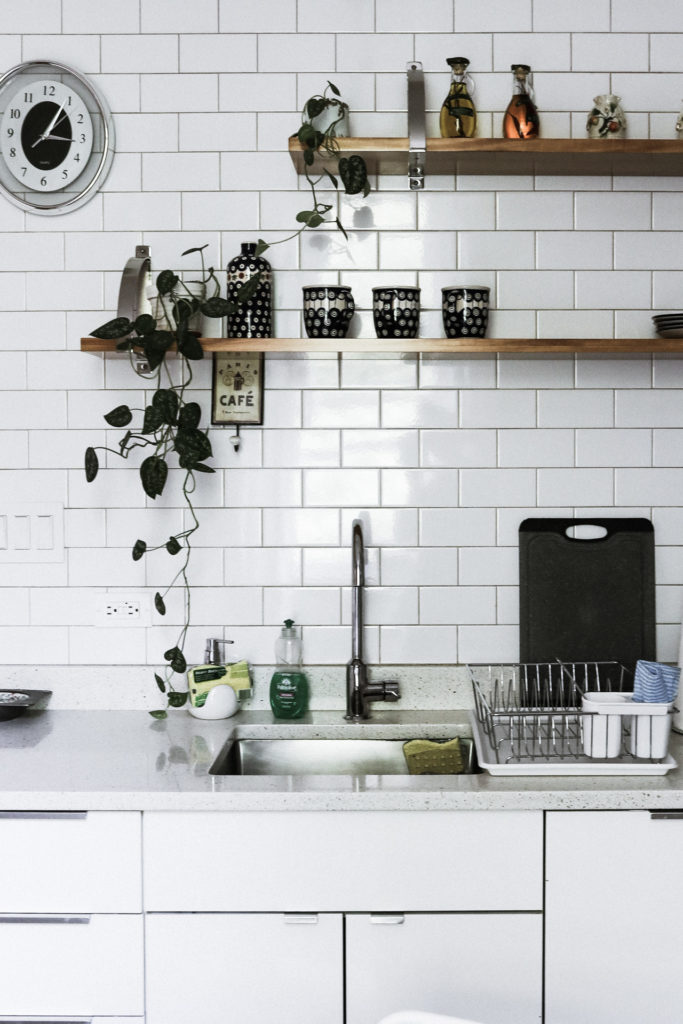 That's all I've got for now! Definitely check out my saved Instagram story highlights labeled 'NEW YORK' to see more!