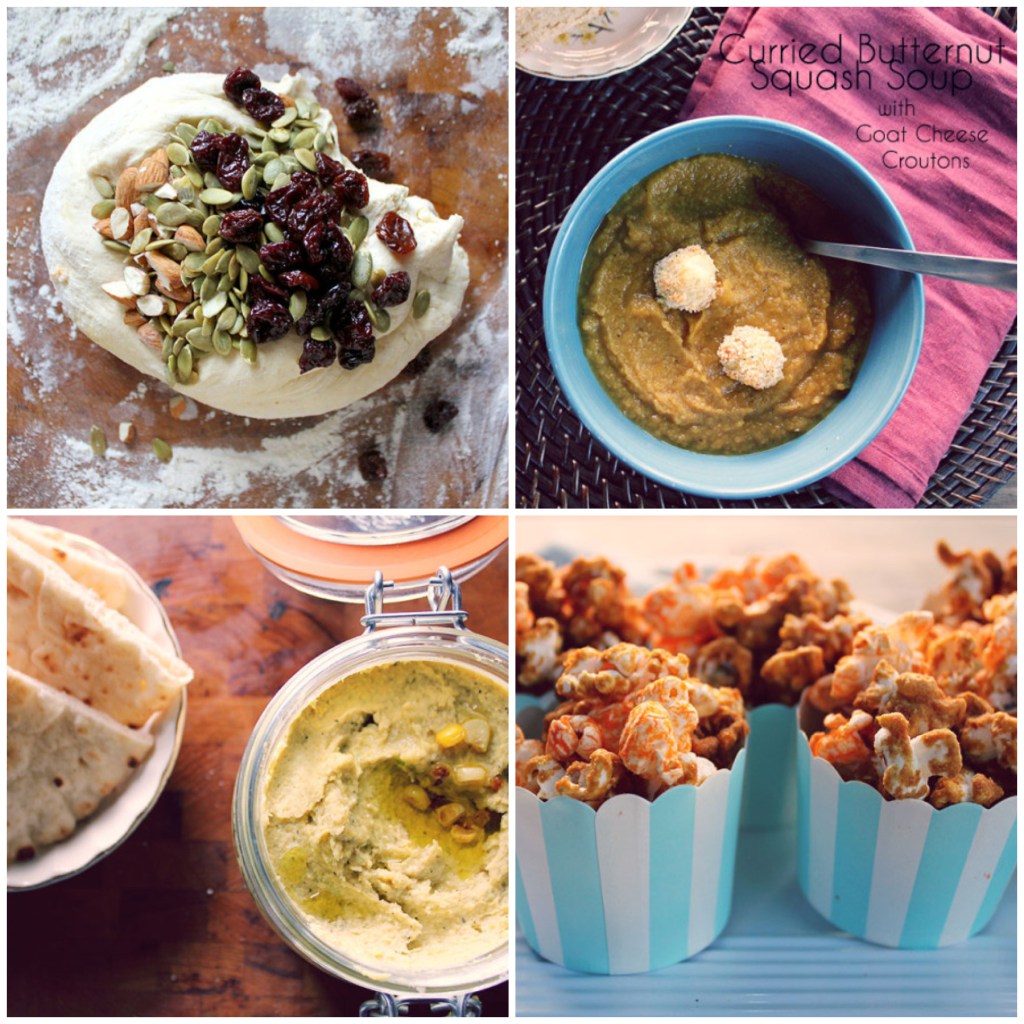 Happy Halloween! I usually do my monthly wrap ups on the first but VV is participating in a virtual potluck tomorrow (more on that…well…tomorrow) so let's talk October today. Cool? Cool.
Did everyone have a wonderful October? I don't know what it is but my only association with Fall is Late September/October. I am really hoping that the crisp fall feeling doesn't fade into winter just yet…oh November, you sound so…dark. Am I the only one feeling this way? Well, in an attempt to hold onto my favorite season as long as possible, I will be keeping the pumpkin recipes coming! At least until I have to pull out my winter jacket…
And now for some October Highlights!
1. Muesli Bread – by far my favorite recipe from the month of October. Not only was this bread melt-in-your-mouth delicious when fresh out of the oven but it was also loaded with healthy (and yummy!) pumpkin seeds, almonds, and dried cherries!
2. Curried Butternut Squash Soup with Goat Cheese Croutons – Goat cheese croutons might be the best winter food ever to exist. Bringing these into my world has opened up so many new ways to jazz up ordinary soup.
3. Spicy Jalapeno Corn Hummus – Hummus has been my go to snack for years now and my recent attempts to play with its flavors have been delightful. The extra kick that the jalapeno gives really brings new flavor to standard hummus
4. Homemade Caramel Corn – Your movie nights will never be the same again! The recipe makes a lot but it's the perfect snack for a crowd or if you are craving some seriously delicious caramel treats in your life.
Lastly, don't forget to check out my collaboration with Dishes Undressed on Bread Pudding and the October Giveaway that VV is hosting (ends Friday!).
And as for November? Well, I am hoping (have I said this before?) to have my new blog makeover up and running this month! And will probably send the next 3 weeks drooling over Thanksgiving recipes. Ah yes, it won't be such a bad month after all!