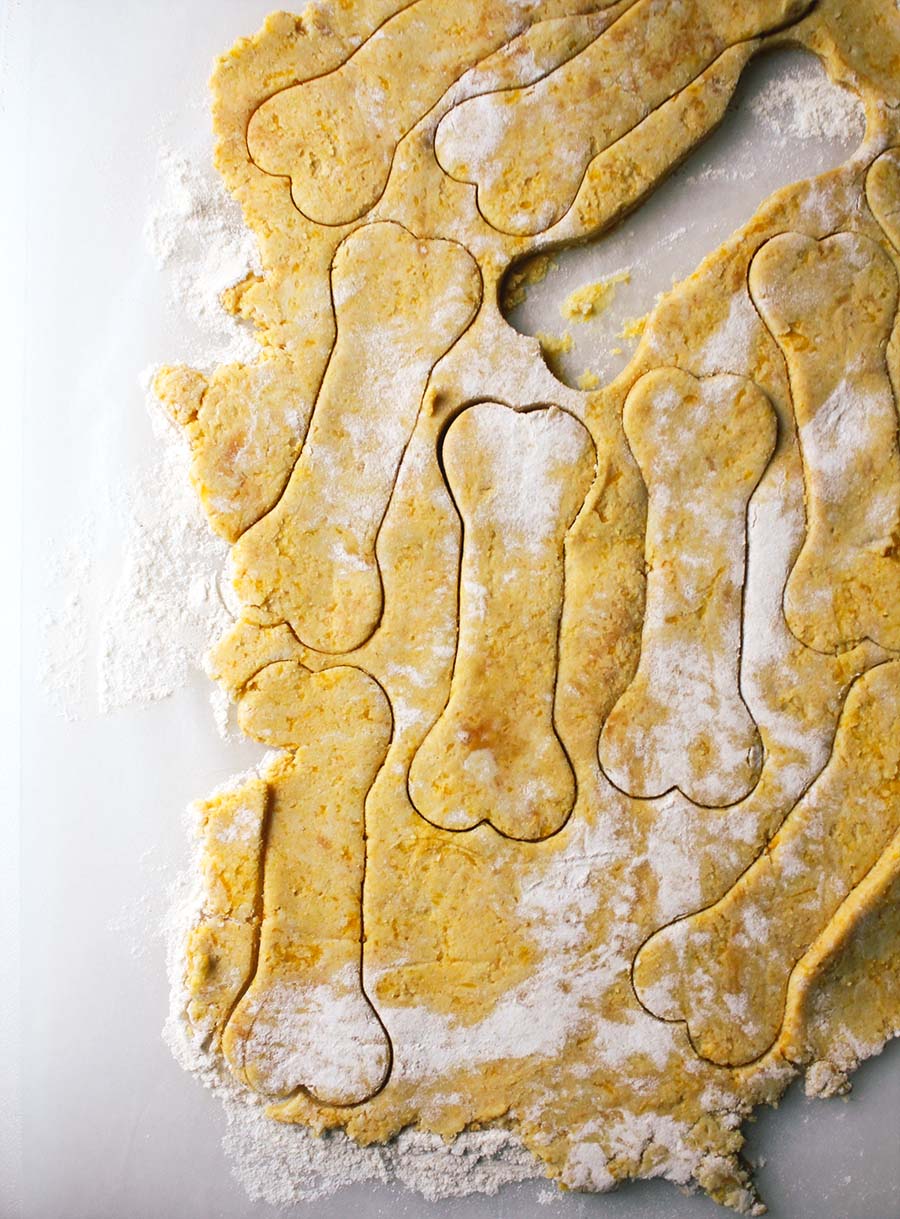 Peanut Butter & Pumpkin Dog Biscuits [Vegan Option]
In a hurry? Click here to JUMP TO RECIPE!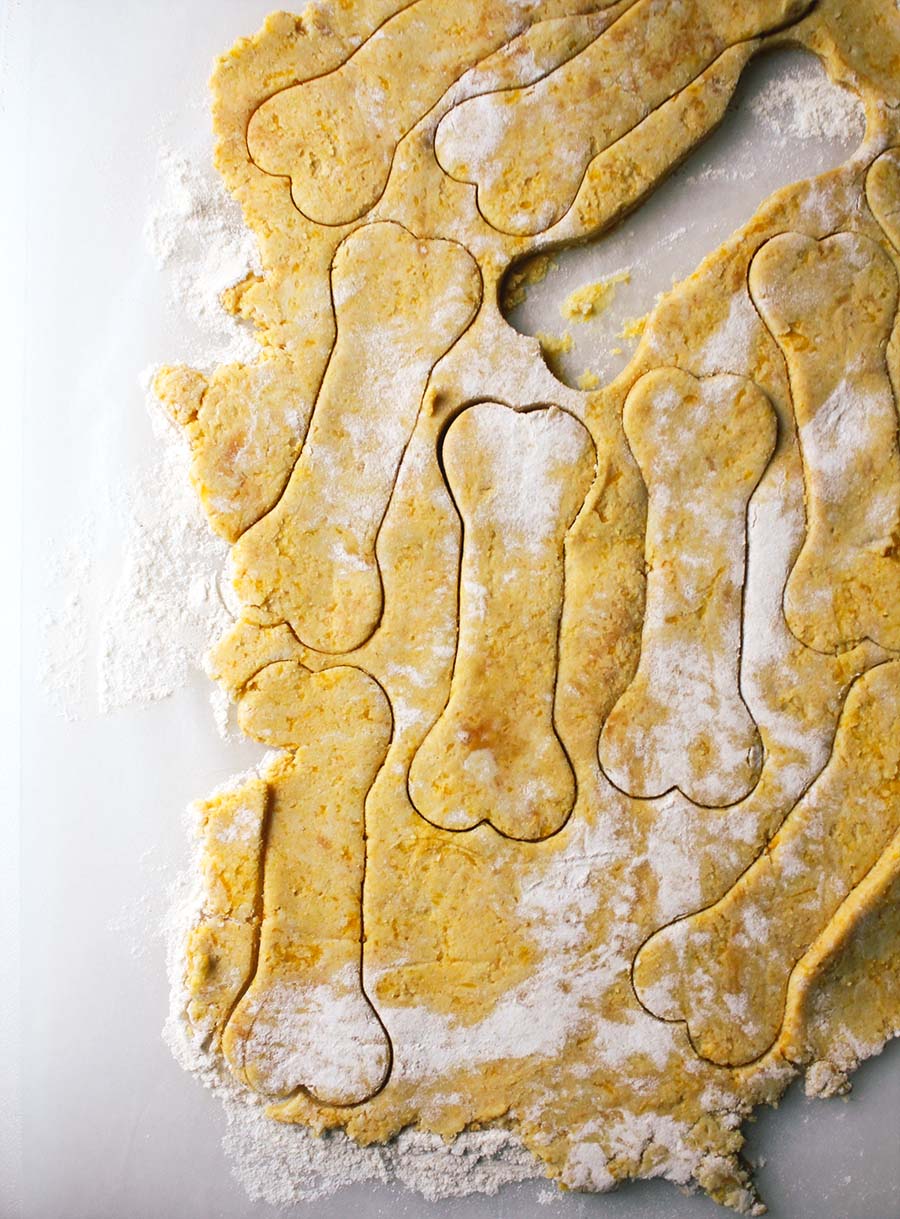 I'm not sure why everyone is so hung up on dip and mini corndog recipes this week? Let's be honest – do you even really like sports? When is the last time you sat down and watched a football game? I guess it's the excitement of it all pulling us in. I'll be the first one to admit that I don't really understand sports at all. However, I do still get excited about Superbowl Sunday. There is one game I'll be transfixed watching on Sunday but it won't be the Superbowl. You'll find me over on Animal Planet watching The Puppy Bowl. Yup, have you seen the line-up of puppies up for adoption this year?! Everything from the baby boxer to the husky / lab mix pulls at my heart strings. I'm sorry – am I gushing? I can't help it – they are just so darn cute.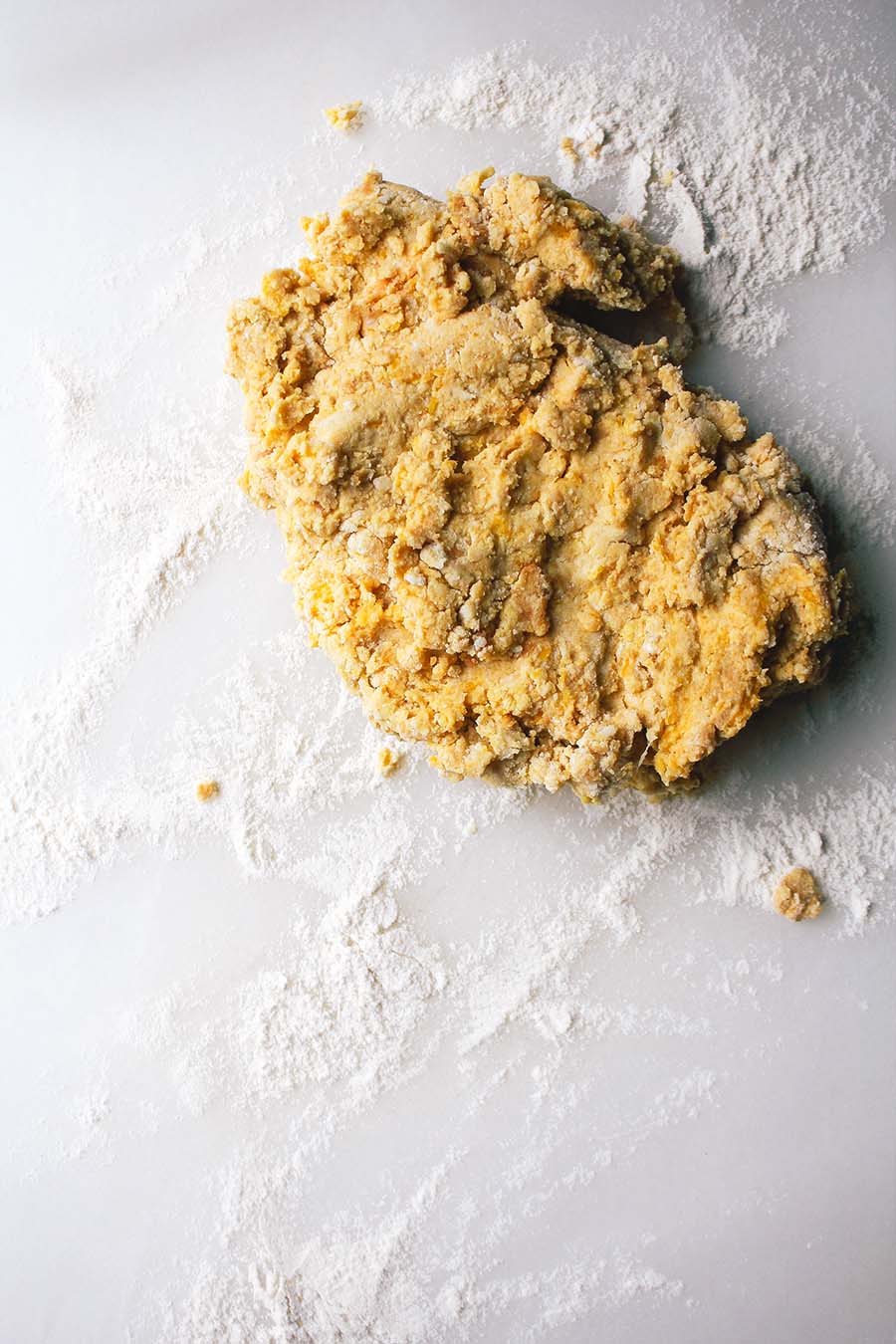 And if you are like me then you probably can't believe you have to wait another 48 hours for the big day. Luckily for us, we've got the pre-bowl stream that lets you watch the puppies prep for the big show. And this 48 hours gives us some time to prep for the big day with dog treats for our canines to enjoy while we watch (do I sound like a crazy dog lady right now? I feel like I might – at least a little? This may be a sign that I treat my dog too much like a small child).
I usually whip up a batch of these treats for my boxer pup when I have some leftover pumpkin puree on hand. Or sometimes I'll even use making these as an excuse to open up a can of pumpkin and get creative (homemade pasta or pumpkin hummus anyone?). Let's not leave our furry friends out this Sunday and make sure to reserve a few snacks for them (which will also be a great distraction for them if you are planning to have lots of people over for a superbowl or puppybowl party).
***Please keep your dog's diet in mind when making these. If they are sensitive to wheat then you may need to find a different flour to use. Also, I always use all organic ingredients when baking for my pup just to insure the healthiest treats possible***
Peanut Butter & Pumpkin Dog Biscuits recipe below: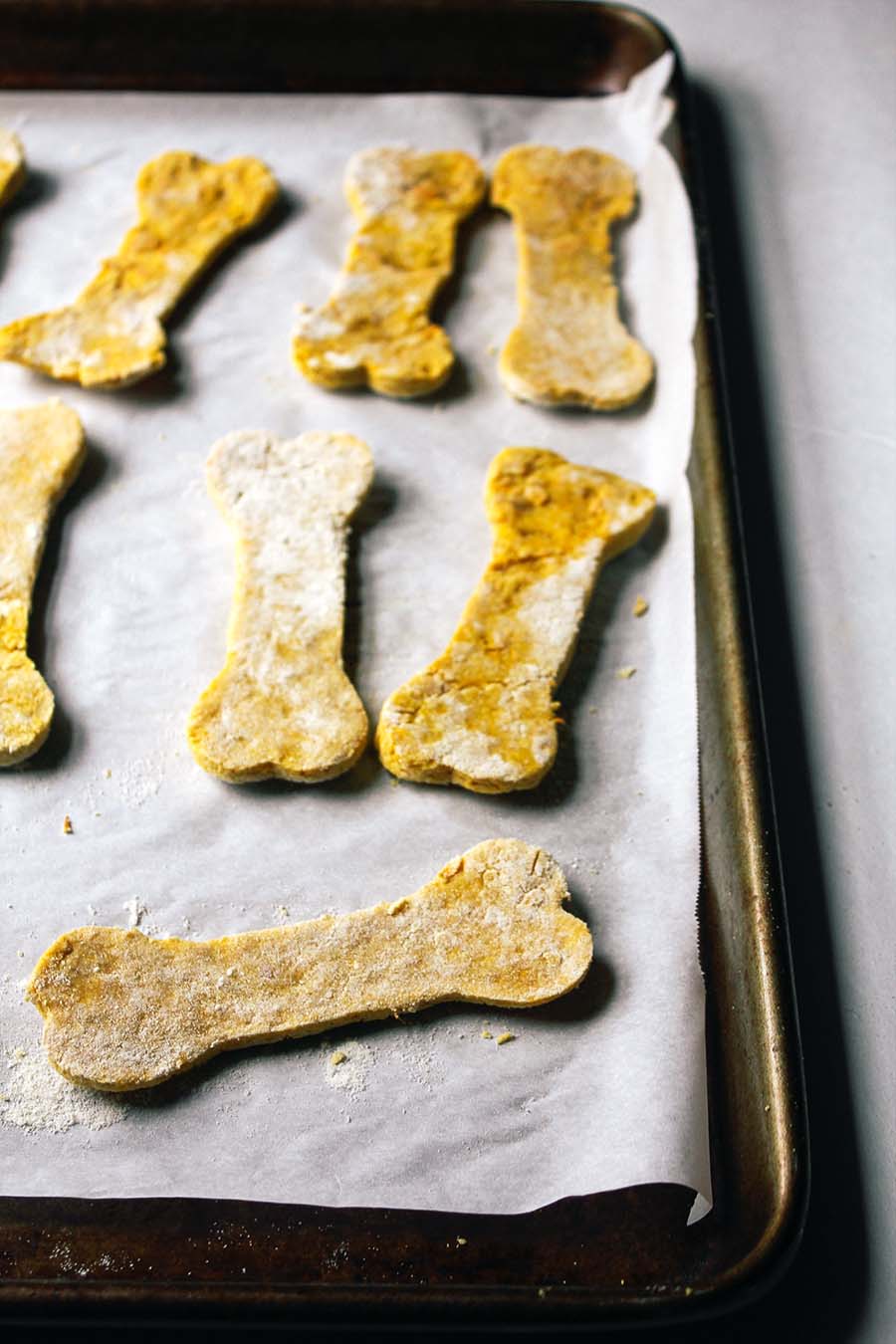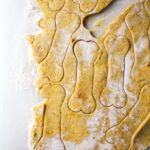 Peanut Butter & Pumpkin Dog Biscuits [Vegan Option]
Ingredients
2 1/2

cups

whole wheat flour

2

eggs

, slightly beaten (omit for vegan option. Use water to bind the mixture together instead)**

1/4

cup

canned pumpkin

1/4

cup

peanut butter
Instructions
Preheat oven to 350 degrees and line two baking sheets with parchment paper.

Whisk together the pumpkin and peanut butter and then fold in the rest of the ingredients.

Add a little water until the dough comes together but you'll want to make sure it stays relatively dry and stiff.

Roll the dough out onto a floured surface and use a cookie cutter of your choosing to cut out shapes (or, alternatively, you can roll the dough into tablespoon size balls and use the bottom of a cup to smash them into discs).

Transfer cookies the prepared baking sheet and cook until crisp, around 20 minutes (you may want to rotate the pan halfway through).


**If making vegan combine the flour, pumpkin and peanut butter in a bowl and slowly whisk in water until the dough holds its self together. The dough may be a little crumblier but the end results will still have your dog begging for treats.**