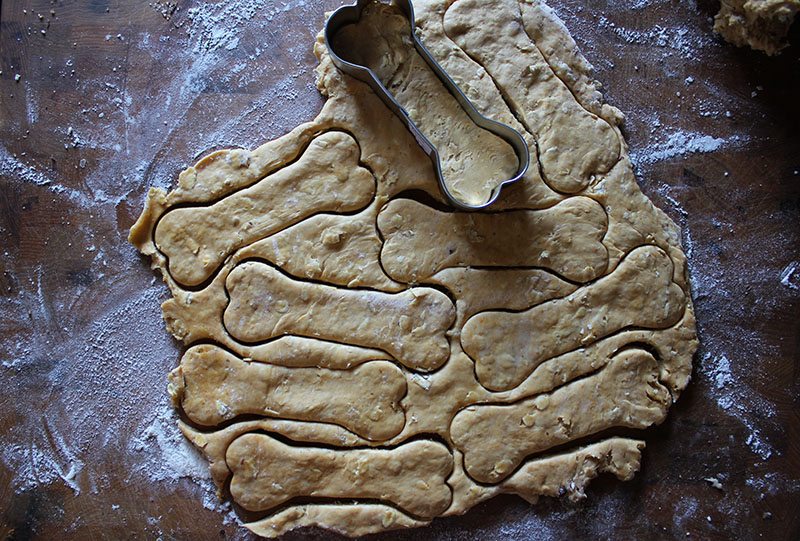 Tuko Turns 1 // Homemade Pumpkin Dog Biscuits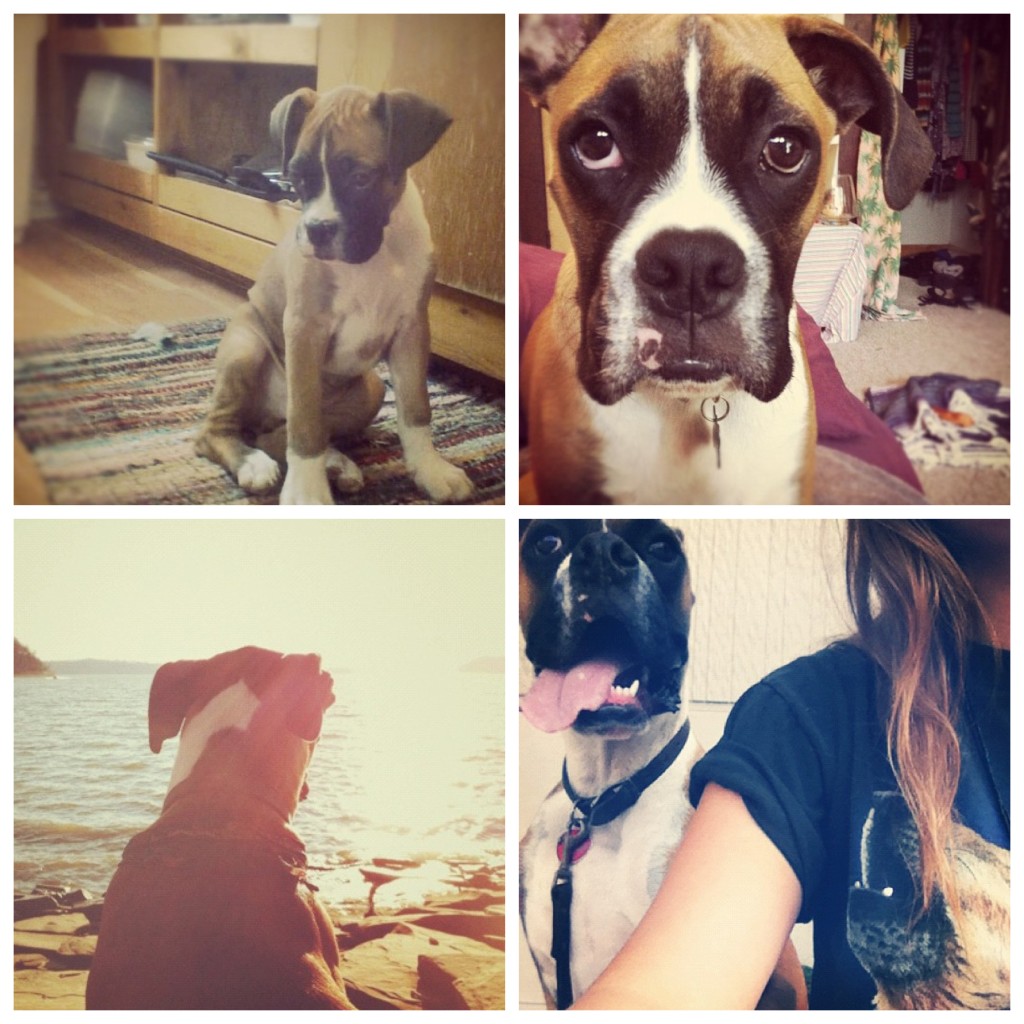 Woah, time has really flown fast since I posted about Tuko turning 6 months. Since then, we've moved into a new house, I graduated from college, and Wyatt started a new full time job. Also, I should mention that Tuko has doubled (if not tripled) in size since then. And he just keeps growing!
For his birthday, we got him a cute little American Apparel sweater and made him some homemade dog biscuits. Spoiled little thing.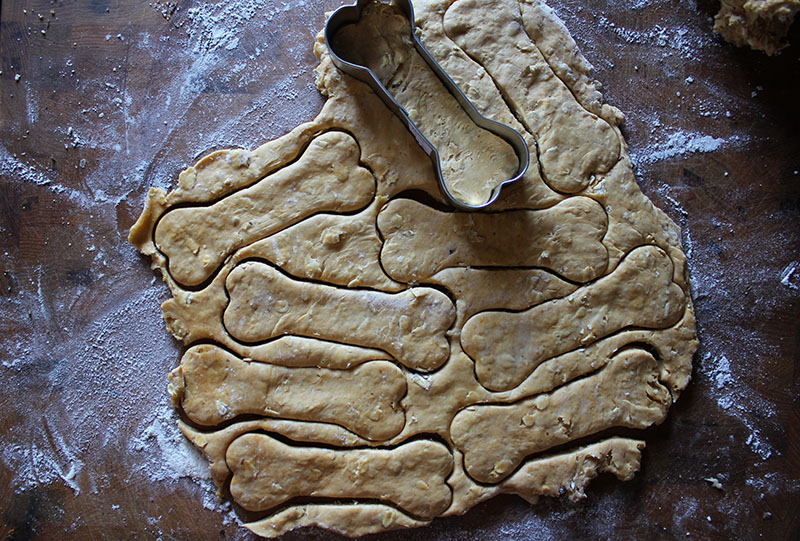 These dog biscuits are packed full of pumpkin and peanut butter. Peanut butter is his favorite…in fact he thinks it is exclusively his food. I cannot pull the stuff out of the cabinet without him pawing at me to get a spoonful (again, spoiled little thing).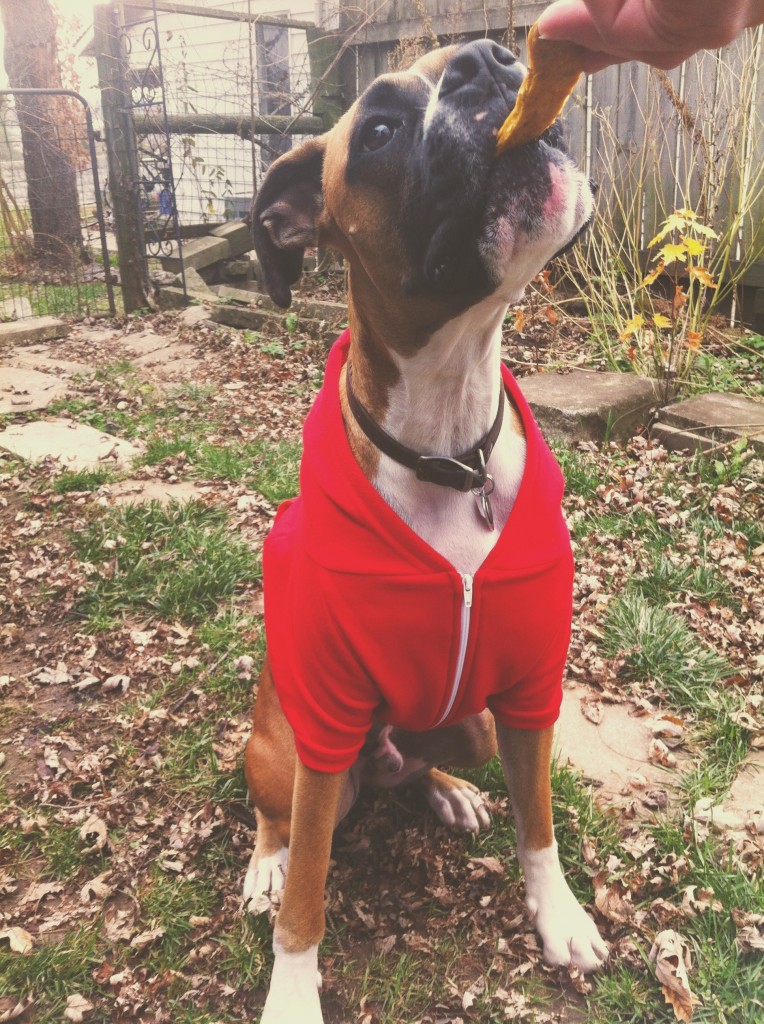 Homemade Pumpkin Dog Biscuits
2 cups all purpose flour
1 cup oats
1/3 cup orangic peanut butter
1/4 cup canned pumpkin
1 cup water
Mix all ingredients together in a bowl until a thick dough forms. Wrap in foil and refrigerate for at least one hour (or overnight).
Preheat oven to 350 degrees and grease a large baking sheet. Once the dough has chilled, roll out onto a floured surface (roll the dough to about a 1/2 inch thick) and use cookie cutters to make desired shape. Transfer cookies to prepared baking sheet and cook for 25 minutes or until the treats are golden on top.
Shower your dog with warm treats and then store the rest in an airtight container for up to a week.