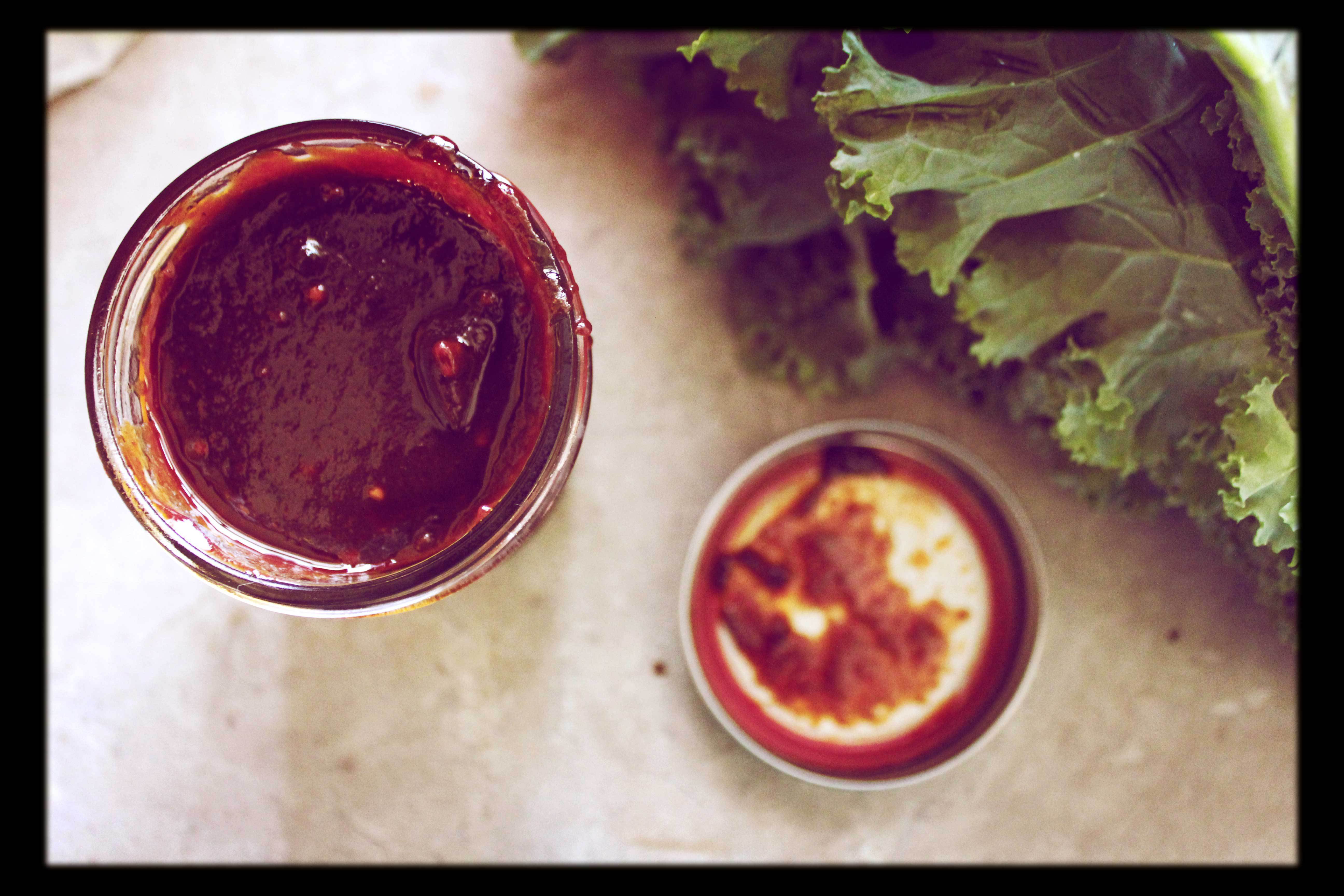 I've been wanting to start 'Saucy Saturdays' for while now because I am a veggie sandwich nut. I eat one for lunch everyday and my pooooor poooor boyfriend has to deal with the same thing to eat all the time. I try to mix it up with different veggies, bread, and condiments but I feel like we've tried every bread in Bloomington and I'm weary about the hidden calories (and preservatives) in a lot of condiments. So, as a goal for this summer, I am going to try to make a new sauce/dressing every week to bring variety of flavors to my fresh salad and sandwiches. We shall see how long I keep this up but I am excited to try to knock off another healthy goal on my summer list.
Anyways, I begin with the first sauce as a homemade version of my absolutely favorite type of  sauce ever: BBQ! There is something about bbq that just compliments so many things…the fact that it's tangy and can be sweet or spicy just counteracts all those hardy grilled goods. This version is exceptionally tangy with a subtle kick of sweet.
I have a new blog (as a side project to this one, of course!) on the horizon that I am collaborating on with my friend Kristin. We had a meeting last night which actually just turned into us making this barbecue to lather all over Mexican style tempeh tacos. Mmmmm, Not only did the tacos turn out amazing but this recipe made enough sauce for us both to walk away with about 4 cups each. So you are warned…this sauce makes a lot and be prepared to be cooking with it for weeks after! Or whip this up when you have a big grill out coming up to serve to your guests. Nothing is better than fresh condiments on grilled goods!
DIY Barbecue Sauce
Adapted from Ina Garten's recipe
1 1/2 cups chopped onion
4 garlic cloves, minced
1/2 cup vegetable oil
I can of tomato paste, 6 ounces
1 cup apple cider vinegar
1 1/2 cup honey
1 cup Dijon mustard
1/2 cup Worcestershire sauce
1/2 cup soy sauce
1/2 cup hoisin sauce
2 Tablespoons chili powder
2 Tablespoons ground cumin
In a large saucepan, heat the vegetable oil over low and add the onions and garlic. Cook for ten minutes or until the onions are translucent.
While those are cooking, mix together all the rest of the ingredients in a bowl. Add the mixture to the onions when they are ready and bring to a simmer. Let simmer for 30 minutes.
Lather all over tacos, pizzas, veggie burgers, and everything else.
Store in the fridge if using within a couple of weeks or freeze some for future use (or give some away to your amazing Ma or grumpy neighbor or whoever's day you are trying to make).