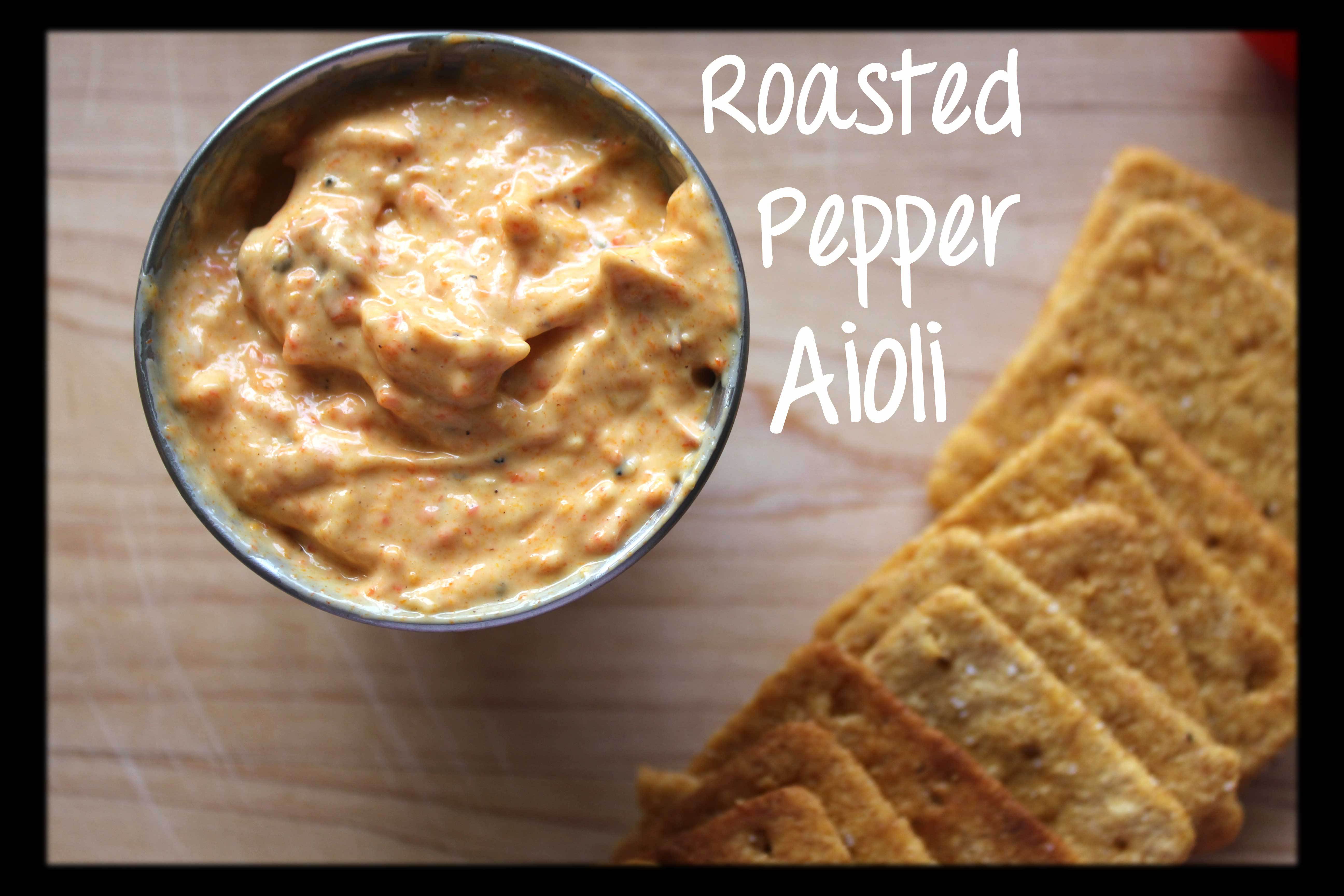 To continue on with our 'Saucy Saturdays', I've decided to make a dressing that is perfect both as a dip or lathered on veggie sandwiches. Aioli is just really a fancy word for 'flavored mayo' but it really does bring new meaning to mayonnaise. I never have been a big mayonnaise fan until I discovered garlic aioli to dip onion rings in or spicy aioli to dip carrots into.
This dip was ridiculously easy to make and I was hoping to save it for upcoming lunch sandwiches this week but I already ate half of it with wheat thins! I used some mini sweet peppers I had lying around but feel free to use regular sweet peppers instead (I'd say use two). This sauce would be really great on grilled burgers or hot dogs and I can only imagine that this will be made again and again this summer.
6 – 7 small sweet peppers, any color (I stuck with red so that the end product would be a solid color)
3 Tablespoons olive oil, divided
1/2 cup mayonnaise
3 garlic cloves, minced
dash of salt/pepper
First, roast the peppers: Preheat the oven to 475 degrees. Place bell peppers on a foil lined baking sheet and brush 1 tablespoon of olive oil onto the peppers. Roast for 10 minutes on each side (or until each side is very browned). Place in a plastic bag for 5 minutes and then remove skins.
Add the peppers along with the rest of the olive oil, mayo, garlic cloves, salt, and pepper to a small food processor (or blender). Pulse until everything is well incorporated (about five minutes). Season more with salt/pepper.
Serve with french fries, crackers, vegetables, on sandwiches, or whatever you have lying around in your fridge that needs a layer of sauce on it!
a few ideas of what to dip into it.