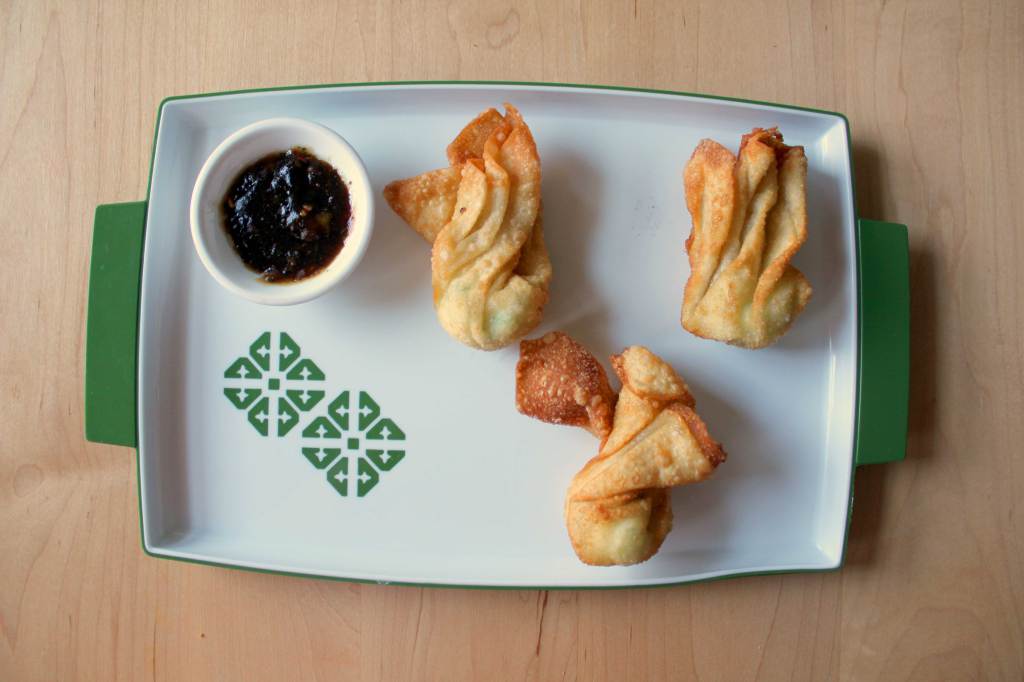 Scallion Wonton Bites
I don't want to elaborate too much because I feel like it's so clique for every vegetarian to have their stories about the foods they miss. BUT…if we are going to go there… I absolutely love love love Chinese food! I've managed to fill the longing for General Tao chicken with this recipe (it's just as yummy!) but I still craved the crab rangoon when indulging in this delicious dish.
I played with the idea of using imitation crab to try to tackle my own crab rangoon but I just don't know if I feel comfortable preparing it since it's not even the crab that I like in the pockets but the gooey cream cheese (To be honest, how often does Chinese take-out crab rangoon really taste like crab? Exactly).
So instead I turned to creating something with the parts of the dumpling I actually like and it turned out fantastic! I usually steer away from frying foods but this is super easy and did not take any longer than it would to prepare anything by sautéing or baking.
I'd suggest you try these the next time you decide to whip up a batch of General Tao Tofu!
Scallion Wonton Bites
4 ounces of cream cheese
1/4 cup scallions, chopped
1/2 teaspoon ground ginger
dash of red pepper flakes
10 wonton papers
Peanut/Canola oil (for frying)
Blend together the cream cheese, scallions, red pepper flakes and ginger.
Place a heaping teaspoon of the mixture in the center for wonton paper and then twist to seal (see pictures below).
Heat the oil in a tiny (to conserve oil!) saucepan over medium heat (you can tell it's ready by sticking a small strip of wonton in and see if it gets crispy).
Place one or two wontons in the oil at a time and cook for one to two minutes (you'll be able to tell when it browns to your liking). Remove and place on a paper towel lined plate.
Repeat with the rest of the wontons.
Enjoy with yummy Chinese dishes and your favorite movie.