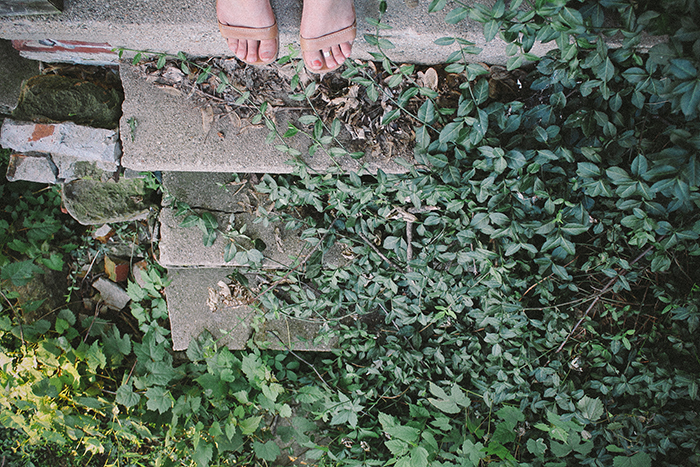 The Blue Bush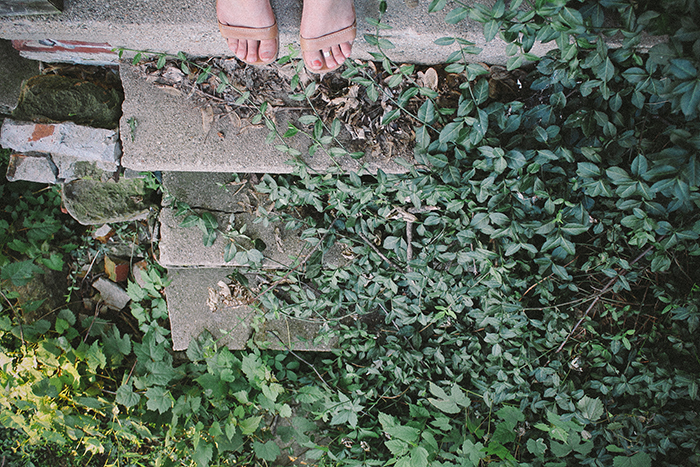 I had so much fun reading Baker Bettie's post on their new home that it inspired me to give you guys a little peak into our lives.
It's been one year since I started the 'post college' stage of my life that I'm currently knee deep in. It's been a year since I moved into The Blue Bush with Wyatt and our peanut butter loving dog, Tuko. The Blue Bush (as we like to call it since…well…the outside of the house is bright blue) is a cozy little Midwest home that was built in 1910. Yup, that's what the records say…1910. So, as you can imagine, the place isn't exactly in tip top shape. We've worked hard to transform it into a home that reflects us and it's been fun to watch the process unfold. I've collected quite a few pictures of the last year so I was thinking this could be a good time to show you around.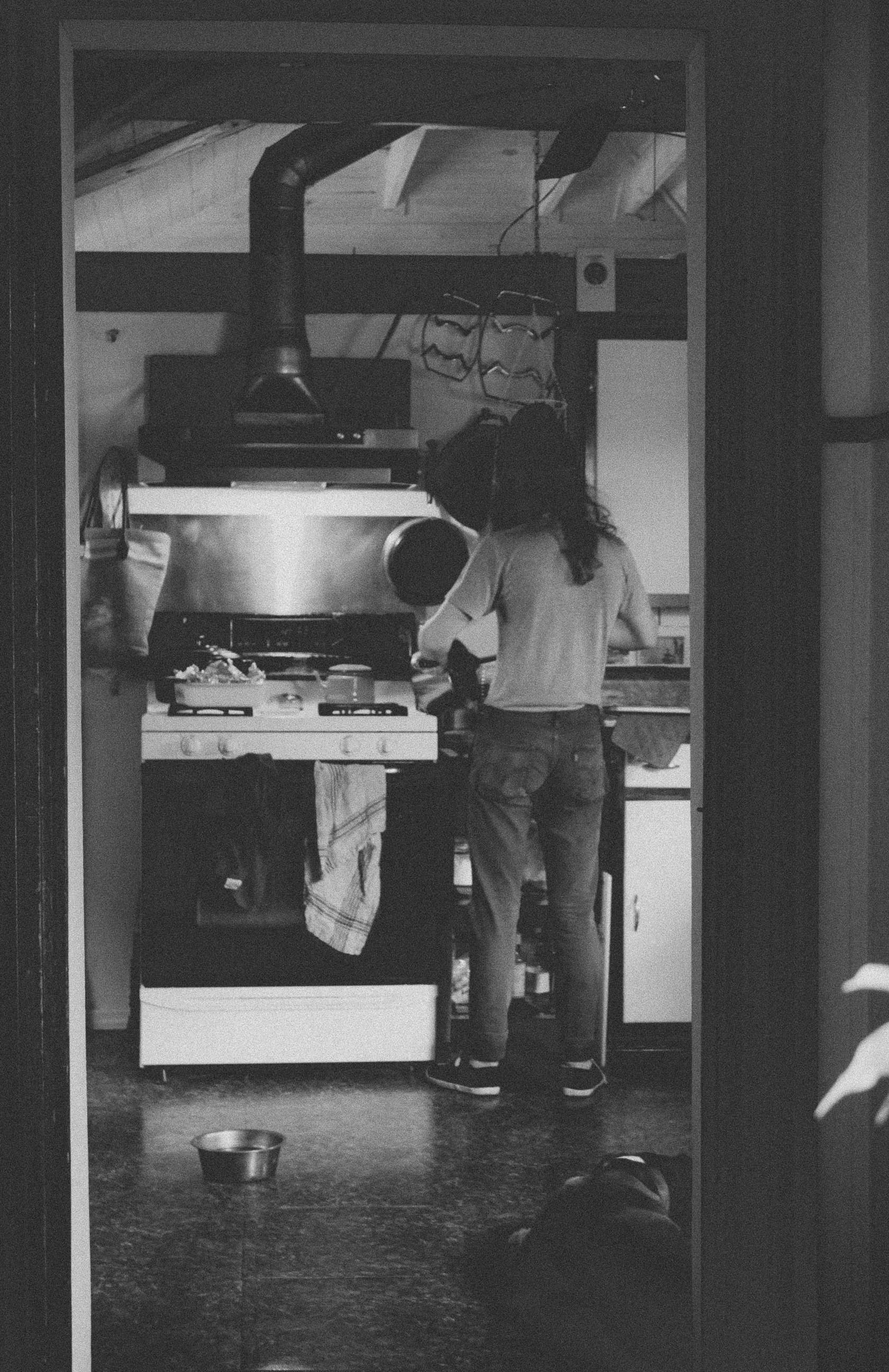 This also means it's been one year since we owned a microwave or a dishwasher. Can you guess which one we miss the most? What my nails wouldn't do to have a rest from being drenched in soapy dish water for just ONE night.
As for the microwave… I always just forget they even exist these days. I still remember the look on Wyatt's face when I first purposed not having a microwave in our new home…the look of bewilderment followed by complete disbelief. But he agreed and it's been wonderful. I've learned SO many new things since having to go back to cooking ingredients the way they are supposed to be cooked (i.e. using a double boiler, boiling water over the stove top, etc). My favorite part about not having a microwave is that you always have to work for your food around here. Sure, if you REALLY want to just eat a frozen dinner of (veggie) nuggets then that's fine…but you'll have to bake them for 20 minutes in the oven which means you could just whip up some polenta / sautéed veggies in that same amount of time. It really has helped me to not take short cuts and prepare real food in the kitchen.
We've filled the house with lots of vintage furniture…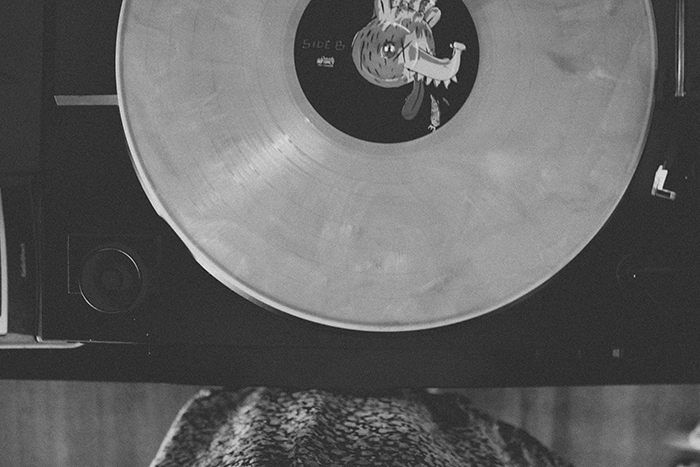 …And vinyl records..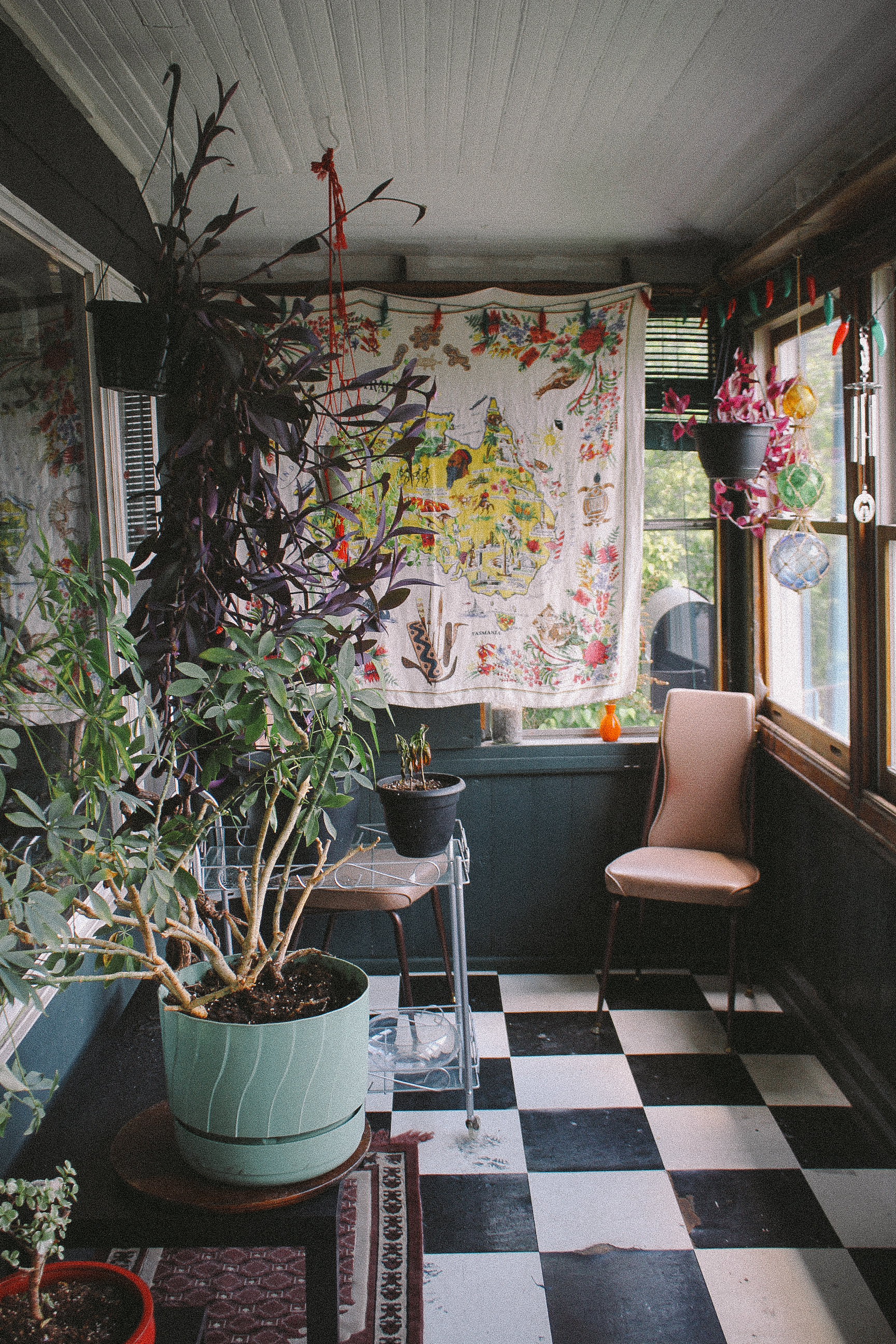 ..And have filled our sunroom with house plants (which is a perfect little hideout full of green in the middle of winter)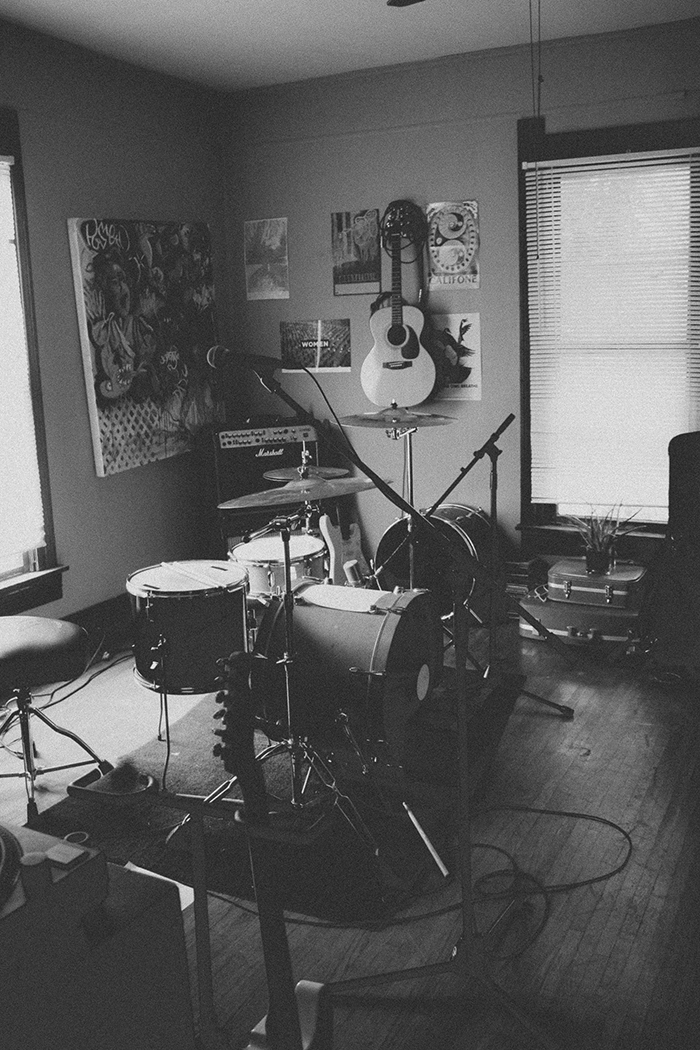 This is the studio room…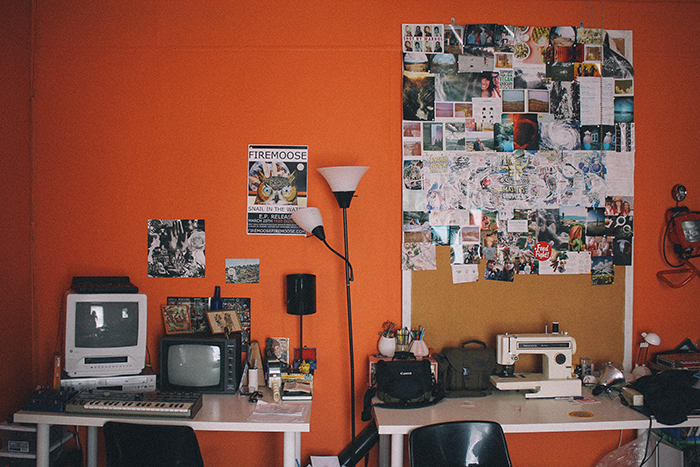 <— Wyatt's desk and (can you tell who is the clean one in this relationship? ahem, definitely not me…) and my desk —>
We spent a lot of our time in the backyard. I've managed to build two gardens…one with herbs and one with vegetables. The cucumbers and zucchini have been going crazy and it's finally time for the tomatoes to start ripening (!!!).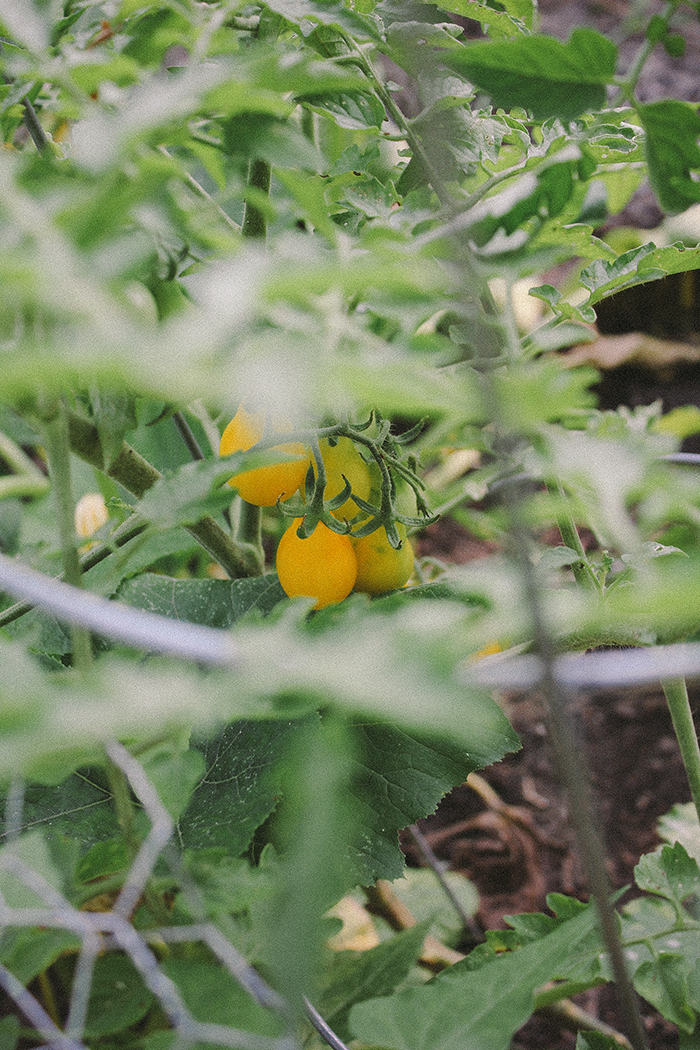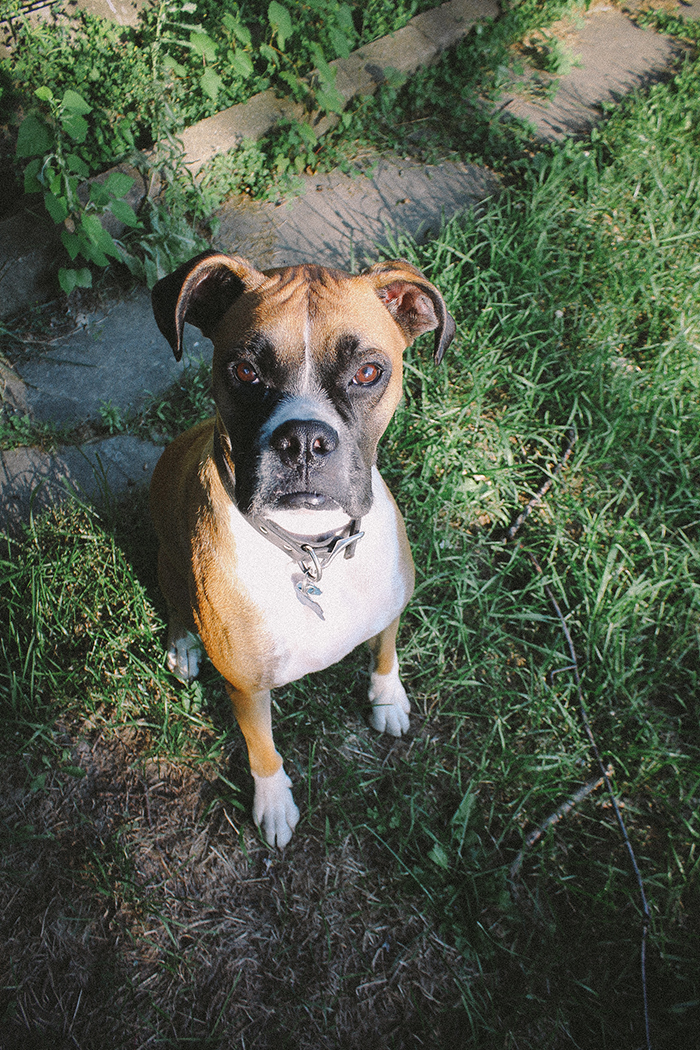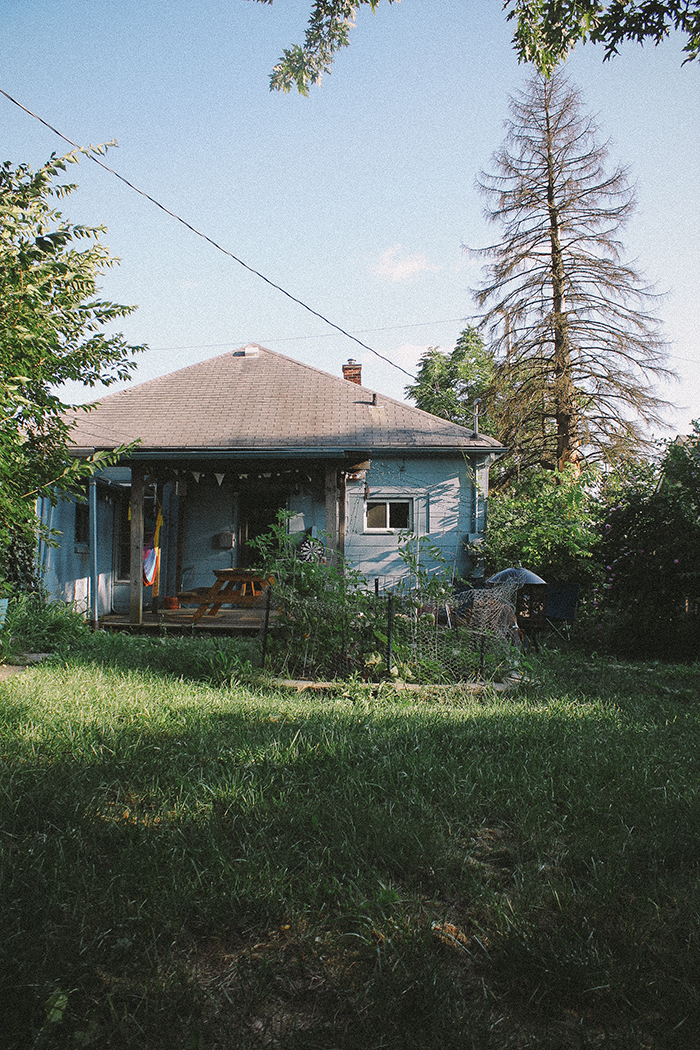 Well, I just wanted to take the opportunity to show you around a little. It's crazy it's taken a whole year to get around to telling you about my obsession with house plants, my love for vinyl records, and show you a peak of our little cozy home. Thanks for reading!