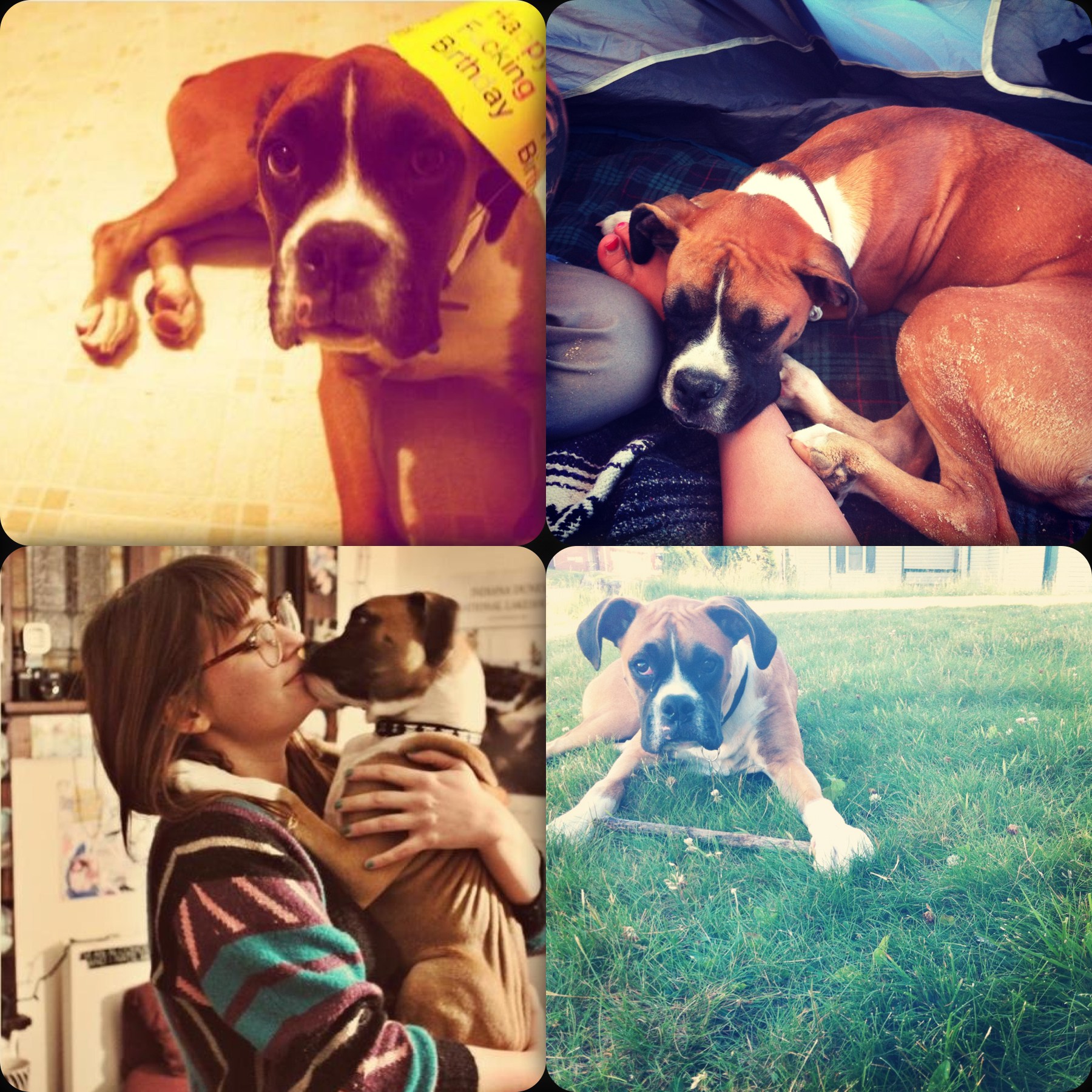 Tuko Turns .5: DIY Doggy Biscuits
Although we have only had Tuko (also sometimes referred to as Taco, Teekee, and Tofu) for 4 months, I can hardly remember not having the little guy around. He is always right there whimpering for attention, sleeping in my lap, licking my face, or begging to go outside. Although he was a real handful at first, he has already mellowed greatly since the bewildered puppy that first arrived at our door step from the farm-like upbringing he was born into.
Although this is a bit late, he turned 6 months last week and I felt like we had to celebrate his excelled maturity in some way….so I made him some dog biscuits! I thought about cutting them out with cookie cutters and finding a frosting recipe but he was whimpering for me to play with him the whole time I was making these things. Needless to say, I figured my attention to him was more important than making his next snack look pretty.
Anyways, these treats are SUPER easy to make and I really like the concept of knowing exactly what is going into his food. He doesn't need to be eating that processed stuff any more than we do.
DIY Doggie Biscuits
2 cups whole wheat flour
1 cup oats
1/3 cup all natural peanut butter
1 cup warm water
Preheat oven to 350 degrees.
Mix all dry ingredient together. Add in the peanut butter and slowly add in the warm water while mixing together.
Roll out into 1 inch balls and place on a greased cookie sheet. Cook for 25 to 30 minutes. Remove from oven and let sit for an hour to firm up.
Feed to your puppy as a reward, for a snack, or just to see the excited tail wag!