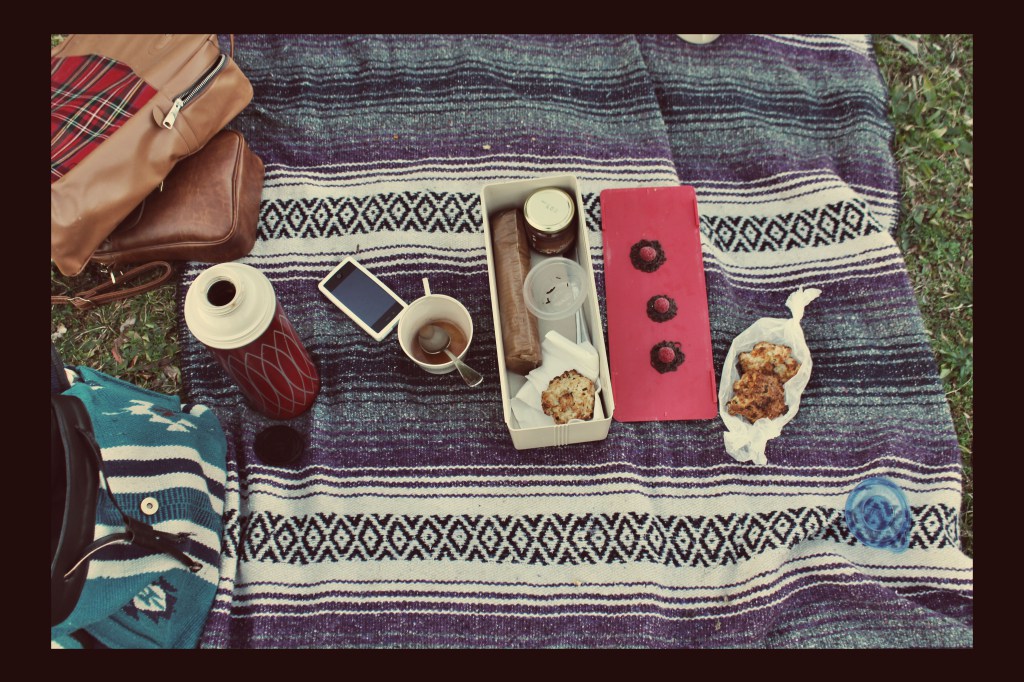 Valentine's day is kind of a flop around here. I have class from 10 AM to 9:30 PM every Tuesday so making time to do something special on this holiday was kind of out of the question for me this year. Plus, I don't really enjoy the whole cheesy make dinner for your special someone (I make fabulous dinner for my boyfriend ALL THE TIME) or go out to eat (we do this all the time too!). Although alot of this holiday is boogus, I do appreciate the idea of taking time out of your usual schedule to celebrate having someone important in your life. SO, instead of celebrating VDay on February 14th, I made Wyatt go on a winter picnic with  me  few days back when we both had the time for it so sit down and enjoy ourselves without the pressure of squeezing extra time into an already packed day.
MENU
Pear and Cheddar Panini

Hot Lentil Stew

Blue Cheese Drop Biscuits

Hot Apple-Pear Cider + whiskey

Nutella (my cousin brought me back some from Italy) + Crackers

Raspberry + Chocolate
Beautiful Waterfall spot in the Middle-of-Nowhere, Indiana
I promise he's not peeing into the water
Oh, and he thinks hes funny.