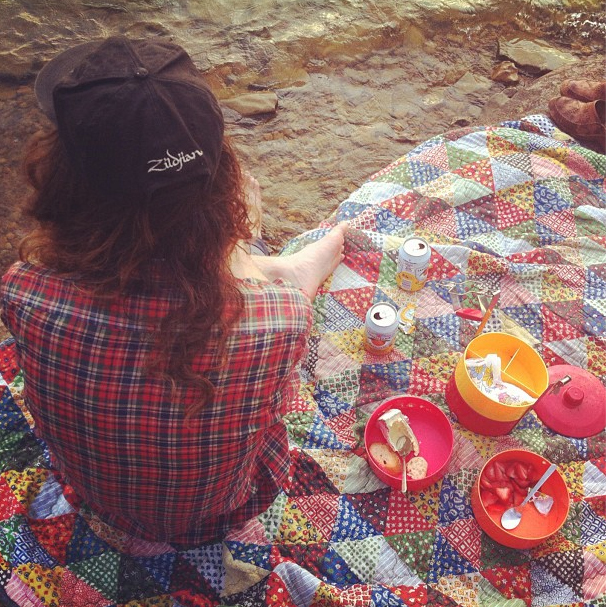 Vanilla Peach Champagne Punch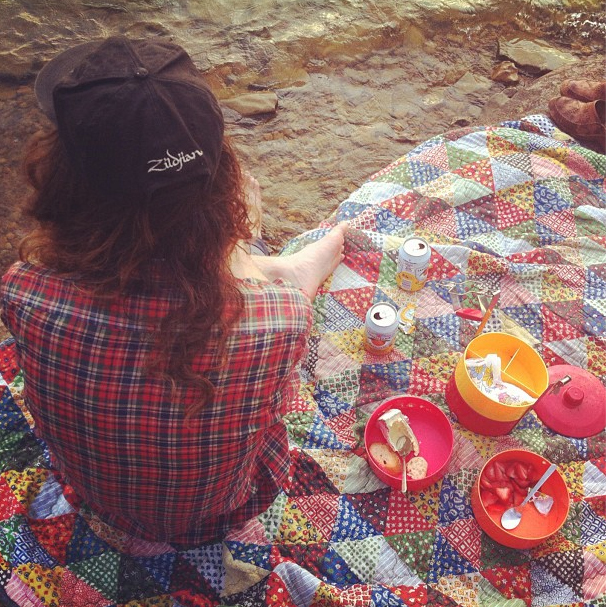 Here are two preview pictures of a dinner picnic that Wyatt, Taco (/Tuko), and I went on last night. We found a new spot on the lake that is absolutely gorgeous and super secluded (don't get me wrong- I love our usual spot where we know we will run into dozens of friends to swim with but sometimes it's nice to take a break and find a peaceful place that is your own). I hope to post a full spread about the picnic once I get around to editing all the pictures (hopefully early next week).
Anyhow. Let's talk about cocktails.
And here is my SECOND cocktail recipe for the week! I think that means I can officially put a line through my summer goal of experimenting with new drinks (don't worry- that doesn't mean I am done with cocktails for the summer..just makes me feel good about knocking something off my list).
I actually made a virgin version of this the first time and was so in love with it that I made it again (this time with champagne) the next evening! We have been having people over almost every other night to show friends our new house which means non-stop cocktail parties! Wooohooo!
Vanilla Peach Champagne Punch
4 peaches, pits removed
2 Tablespoons sugar
2 teaspoons vanilla
1/2 cup peach nectar
1 bottle of champagne (or fizzy water if you want to go virgin-style)
Blend together the peaches, sugar, vanilla, and nectar in a blender. Mix in the champagne and serve with your cutest vintage pitch and loads of ice!
Done.
I bet these would be even cuter with a small vanilla bean garnish! I took the pictures in a hurry since I whipped these up for guests but feel free to add your own character to them!