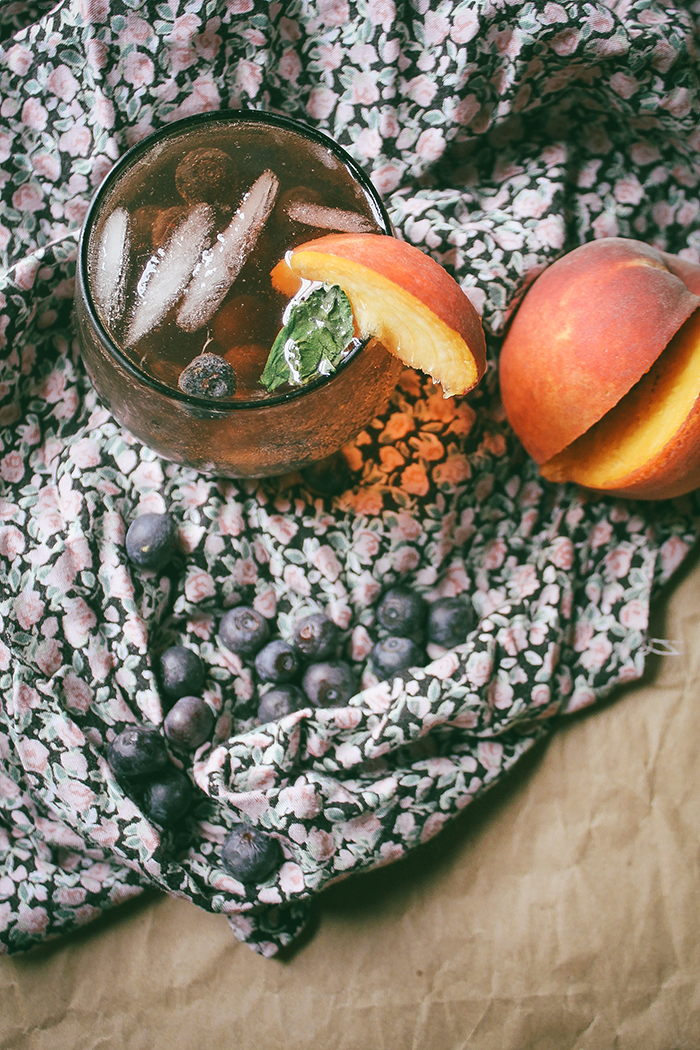 Blueberry Basil Peach Fizz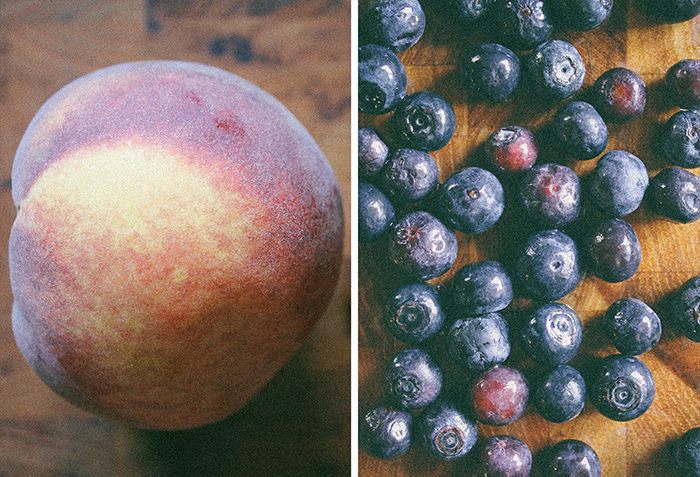 And here is the cocktail recipe I promised to go along with the Basil Blueberry Infused vodka. It's simple with the shining ingredients being the garnish. But that's the way I like my cocktails. Feel free to smash the blueberries a little bit if you like a little chunk in your drink. This drink will probably be even better in a few months when berries start to become in season. I should have waited…but I'm impatient. Ah well.
Also. The whole peach and blueberry combination is my all time favorite. Try it with a Cobbler Cake or in this cocktail. It's delicious. Heck, it may even replace your favorite strawberries and banana. Or mango and orange. It's pretty amazing. You won't be disappointed.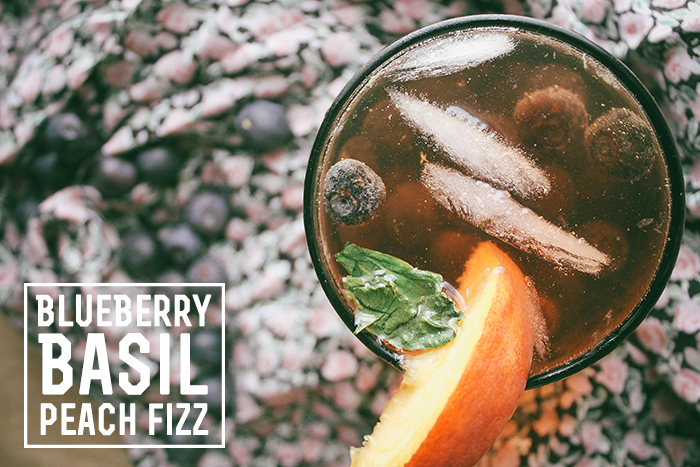 Blueberry Basil Peach Fizz
1 ounce blueberry basil infused vodka
1 cup soda water (more or less depending on how strong you like your cocktail)
2 basil leaves
small handful blueberries
1 slice of a peach
Ice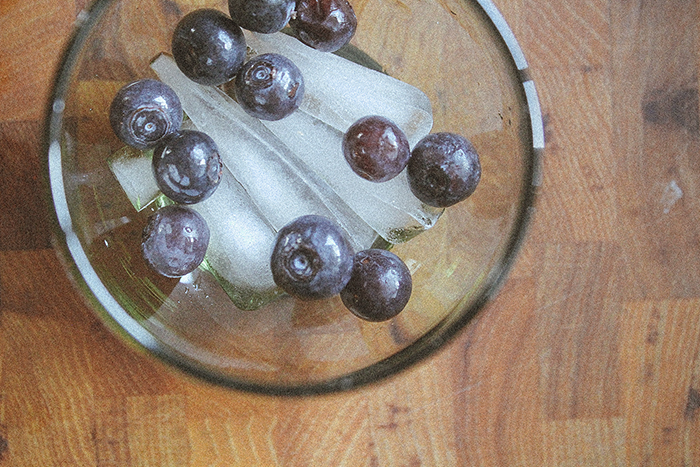 Fill a cocktail glass with ice. Then pour 1 ounce of infused vodka and soda water over it. Top with blueberries and basil leaves. Stick peach slice on rim of glass. Enjoy!