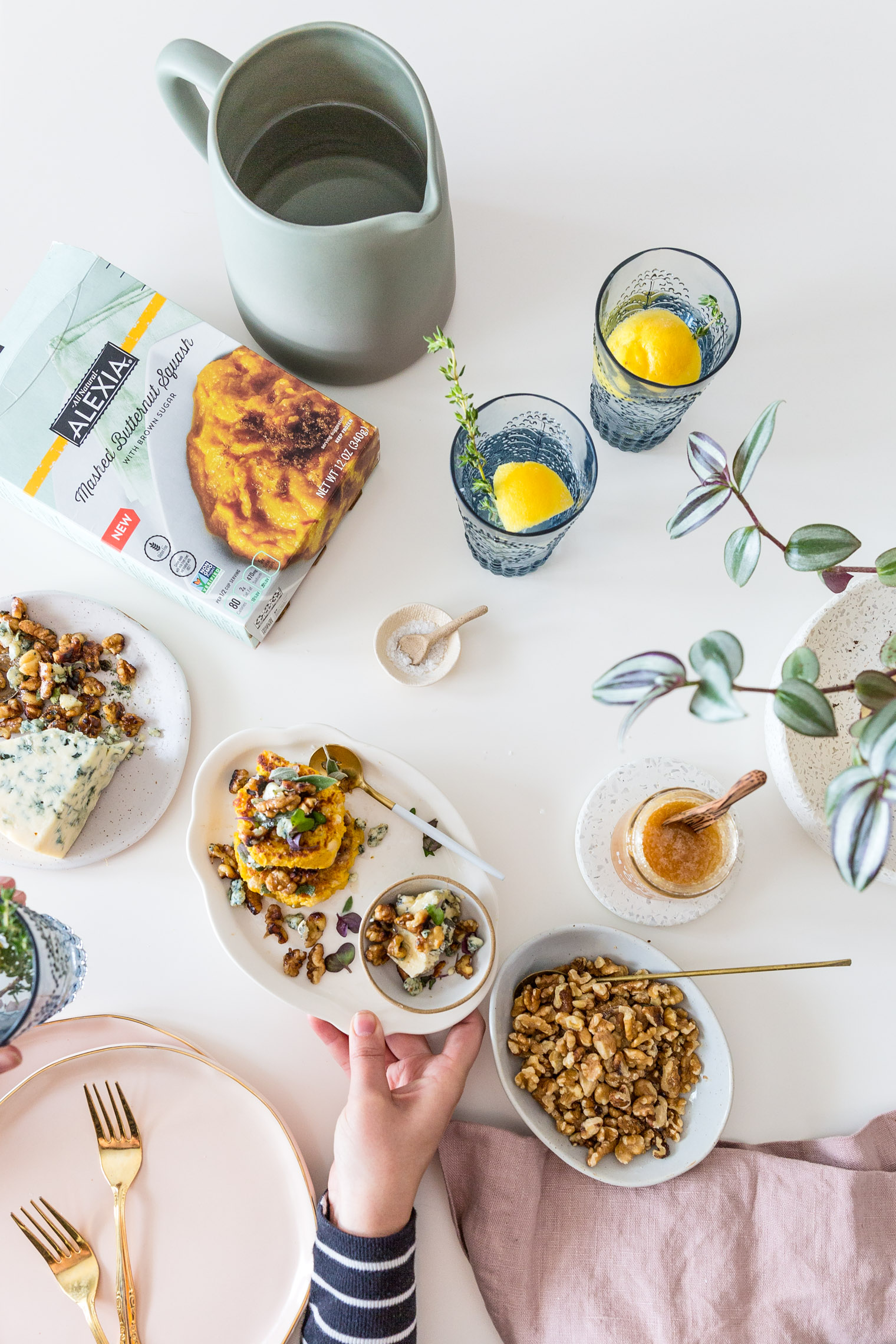 Vegetarian Butternut Squash & White Bean Fritters with Blue Cheese & Walnuts
These Vegetarian Butternut Squash & White Bean Fritters with Blue Cheese & Walnuts are a quick and flavorful vegetarian meal that can be whipped up in less than 30 minutes. Please note that this post was sponsored by Alexia Foods but All opinions are my own. Thank you for supporting the brands that make VV possible.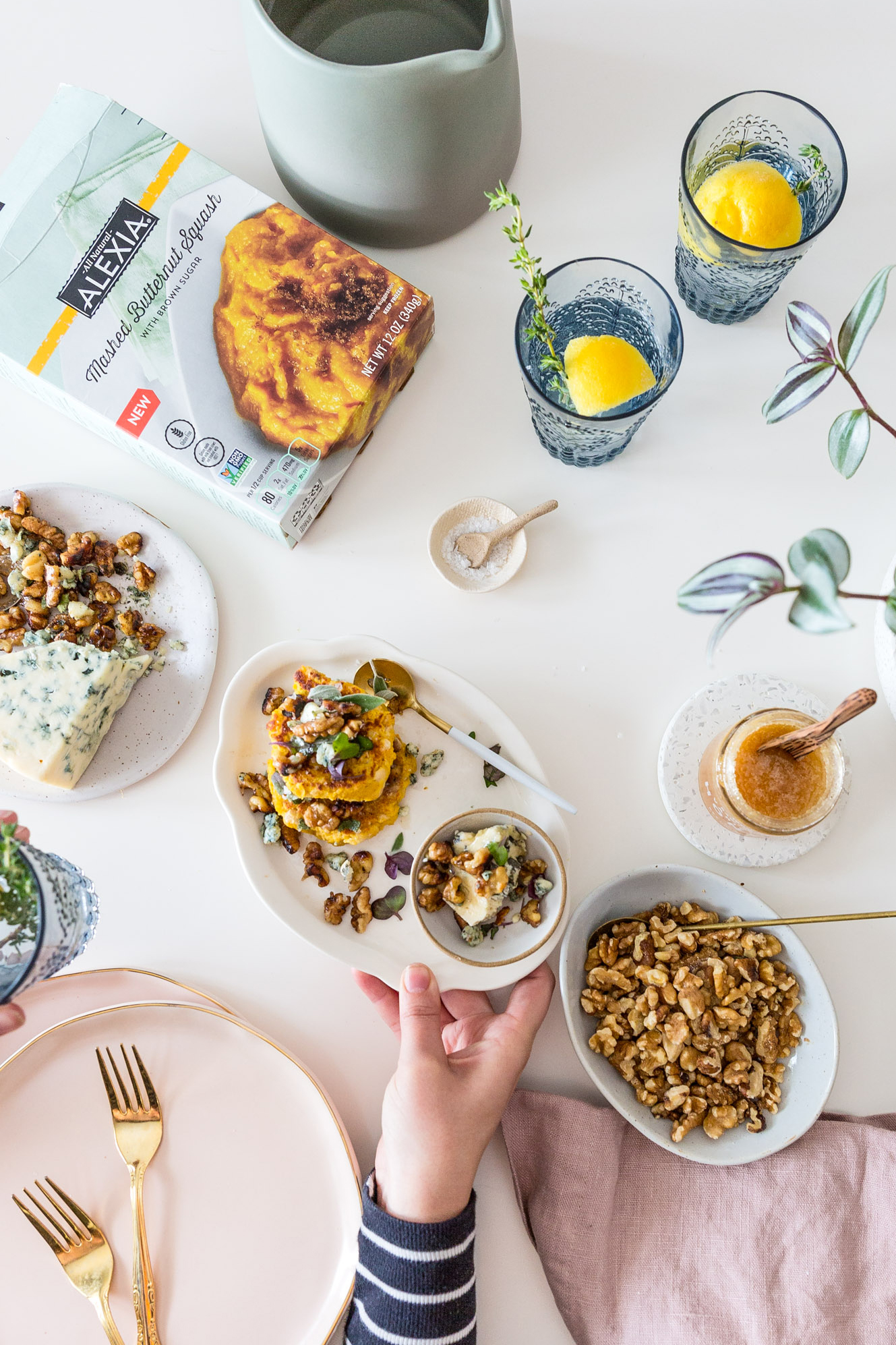 I tend to over do it. I tend to overbook myself with work, freelance projects, social gatherings, and workouts. And with each thing I book, I give it my all. I still remember my mom saying to me once in a very matter of fact voice "I'm sorry but you've got my genes and let me tell you something about that, honey. You will most likely never be the smartest person in the room but there is a good chance you'll be the hardest working and that may take you just as far". I remember being very offended – like she was poking at my intelligence with this advice but through time I realized how right she was. Whatever I set out to do, I gave it my 100% all, all of the time. So, needless to say, when I get home every night at 6:30 or so, I'm exhausted, from a full day of putting my whole self into whatever I'm doing that day. And usually on top of exhaustion, I'm starving as well. Most days, I don't even bother to take off my work clothes and shoes before I'm in the kitchen searching the fridge for what I can devour for dinner. Usually by this point in the day, I'm so hangry and my mind is mush that if I don't get dinner on the table in less than 30 minutes, it's a loss cause. And that is exactly why I've been turning to little helpers like Alexia's frozen vegetable sides (which happen to be vegetarian!) to help me get a head start on my meal.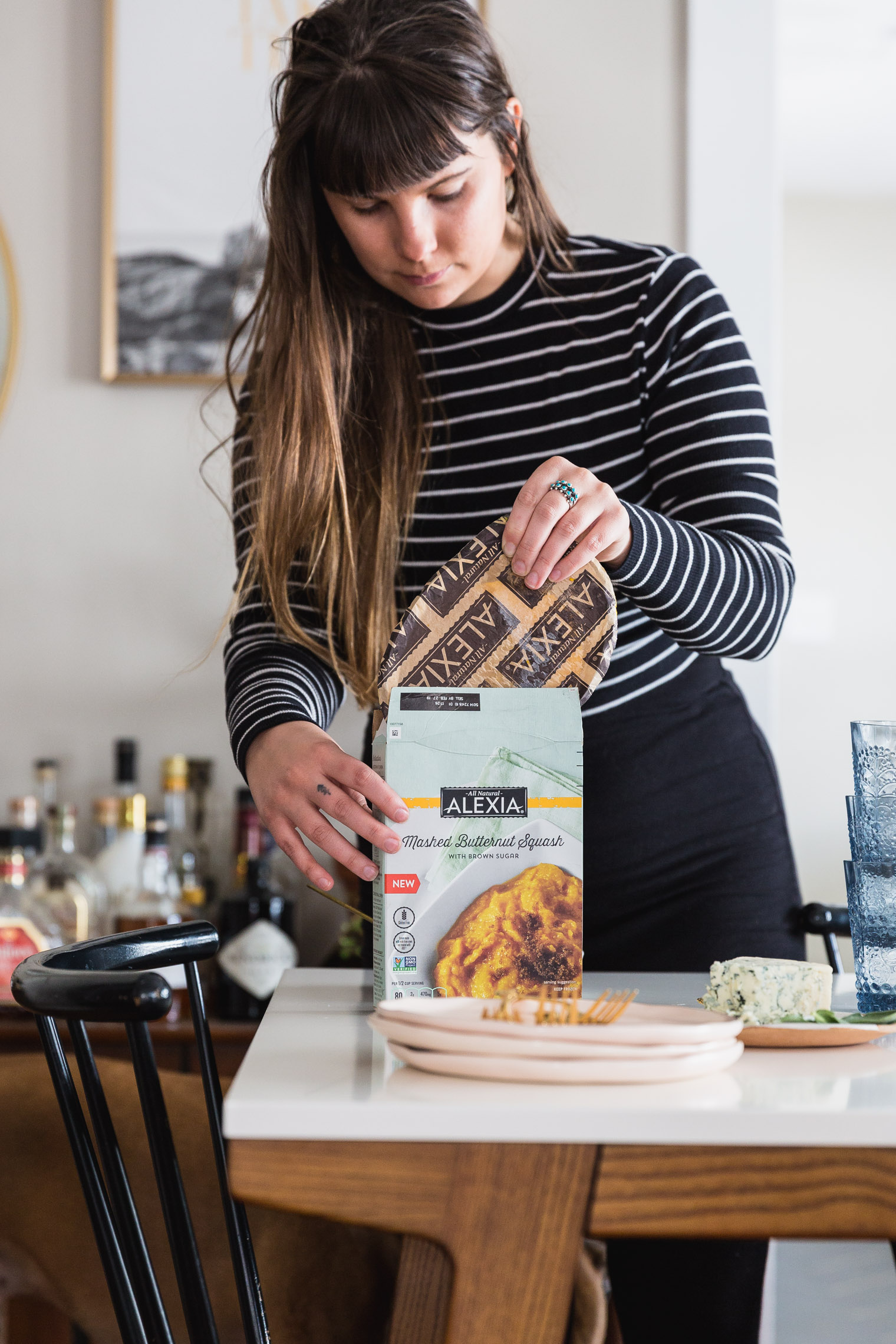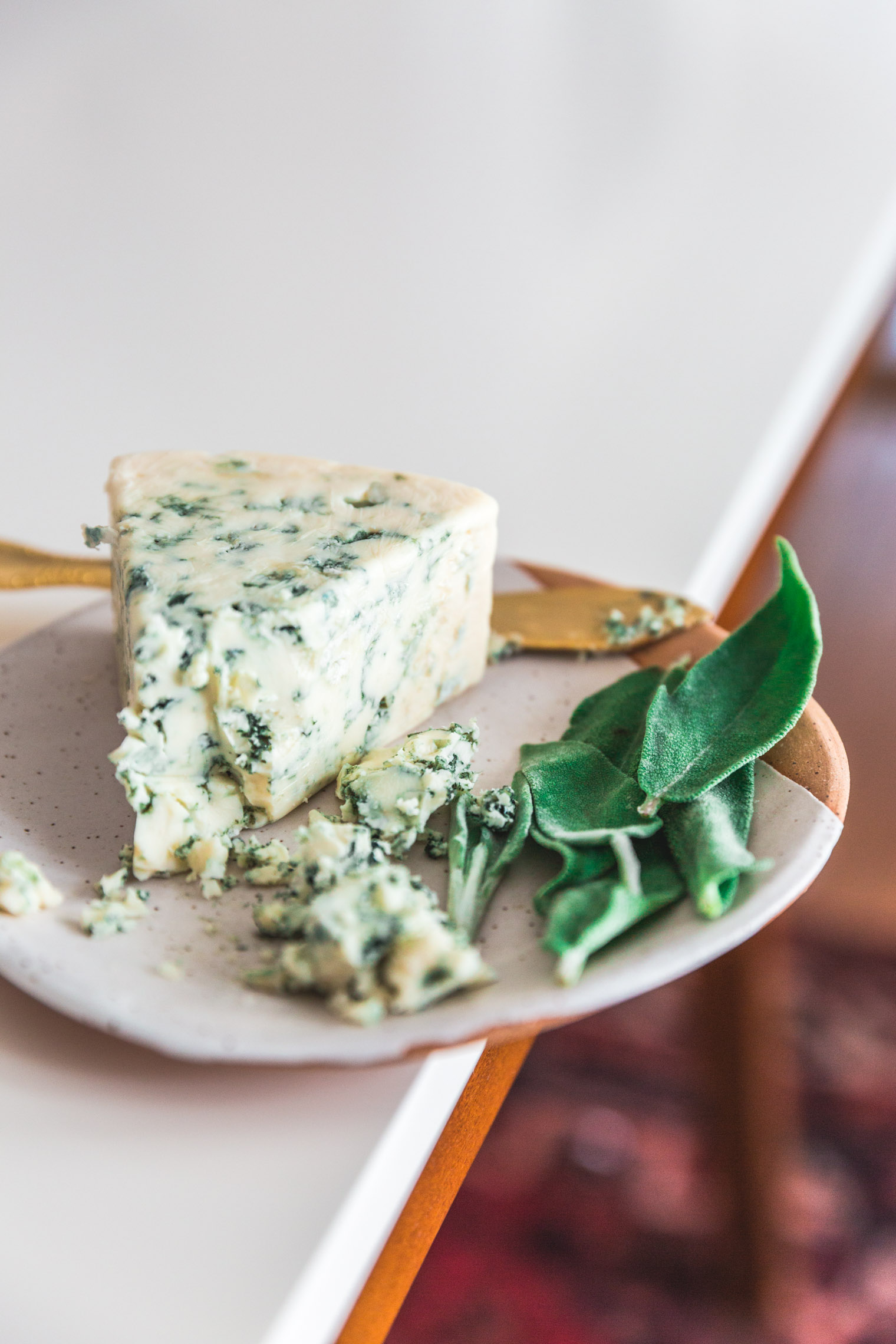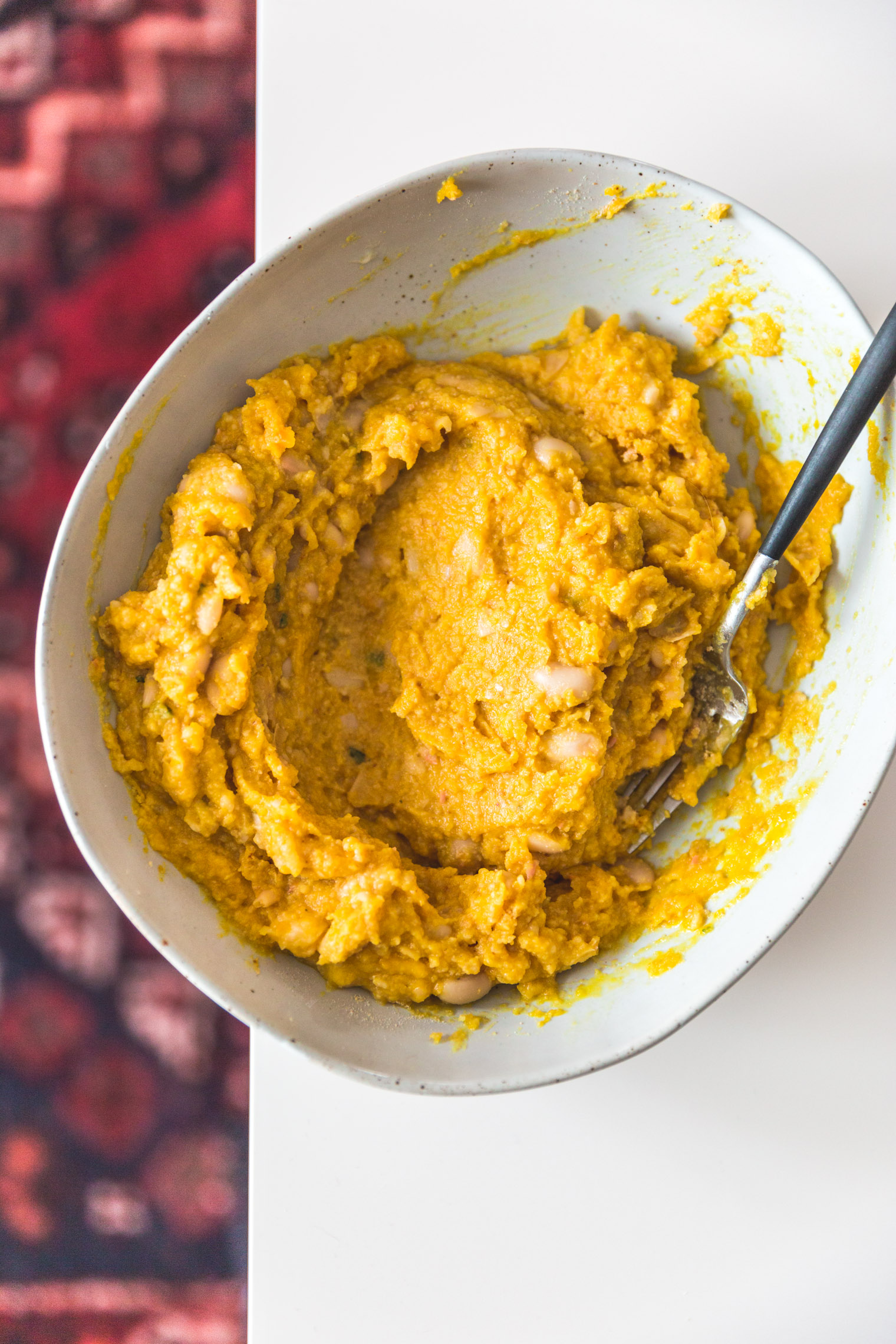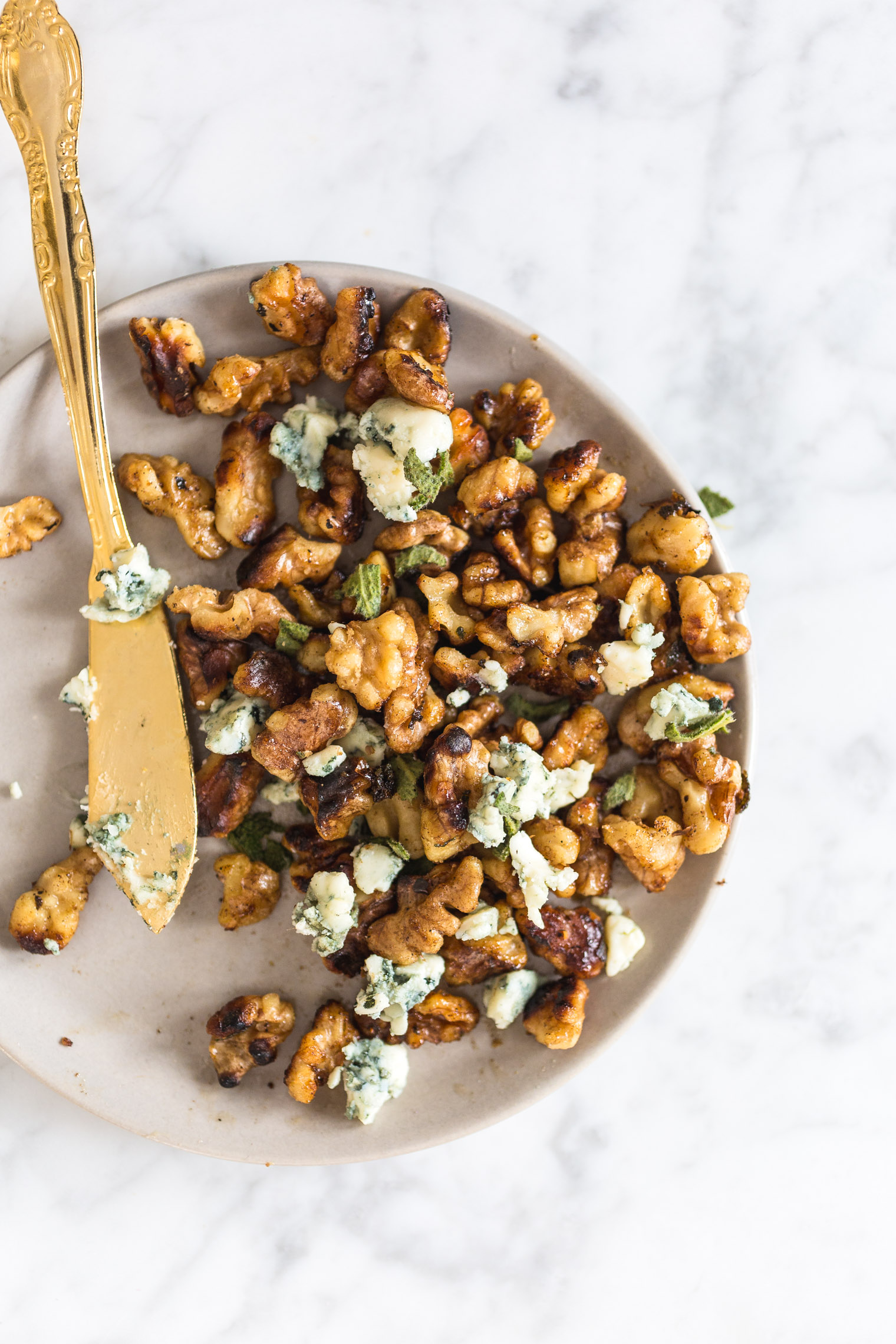 Sure, I could roast an entire sweet potato, wait for it to cool, mash it up with some brown sugar, and then continue on with this recipe but I'd be eating at 9 PM if I tried to fit that all in on a weeknight. Instead, with Alexia's frozen vegetables, I can skip a few vegetable prep steps and jump right to the meat of the recipe. Plus, I don't feel guilty at all knowing Alexia uses all organic dairy ingredients in their products. All of a sudden, a recipe that would have taken me at least an hour and a half turns into an under 30 minute meal. How great is that? I've only made this recipe with the mashed butternut squash but I'm excited to try it with Alexia's mashed cauliflower too! As a vegetarian, I'm excited to have these frozen options at my fingertips as I feel like sometimes the frozen aisle can be overrun with meat focused entrees.
Using Alexia's Mashed Butternut Squash, these vegetarian fritters come together in less than 30 minutes and only require 10 ingredients. The white beans add a protein boost while the toasted walnuts and blue cheese bring an earthy balance to the slightly sweetened butternut squash. I like my dinner on the savory side so I keep these as is but you could drizzle a little bit of honey after all is said and done if the blue cheese needs to be toned down a bit for you.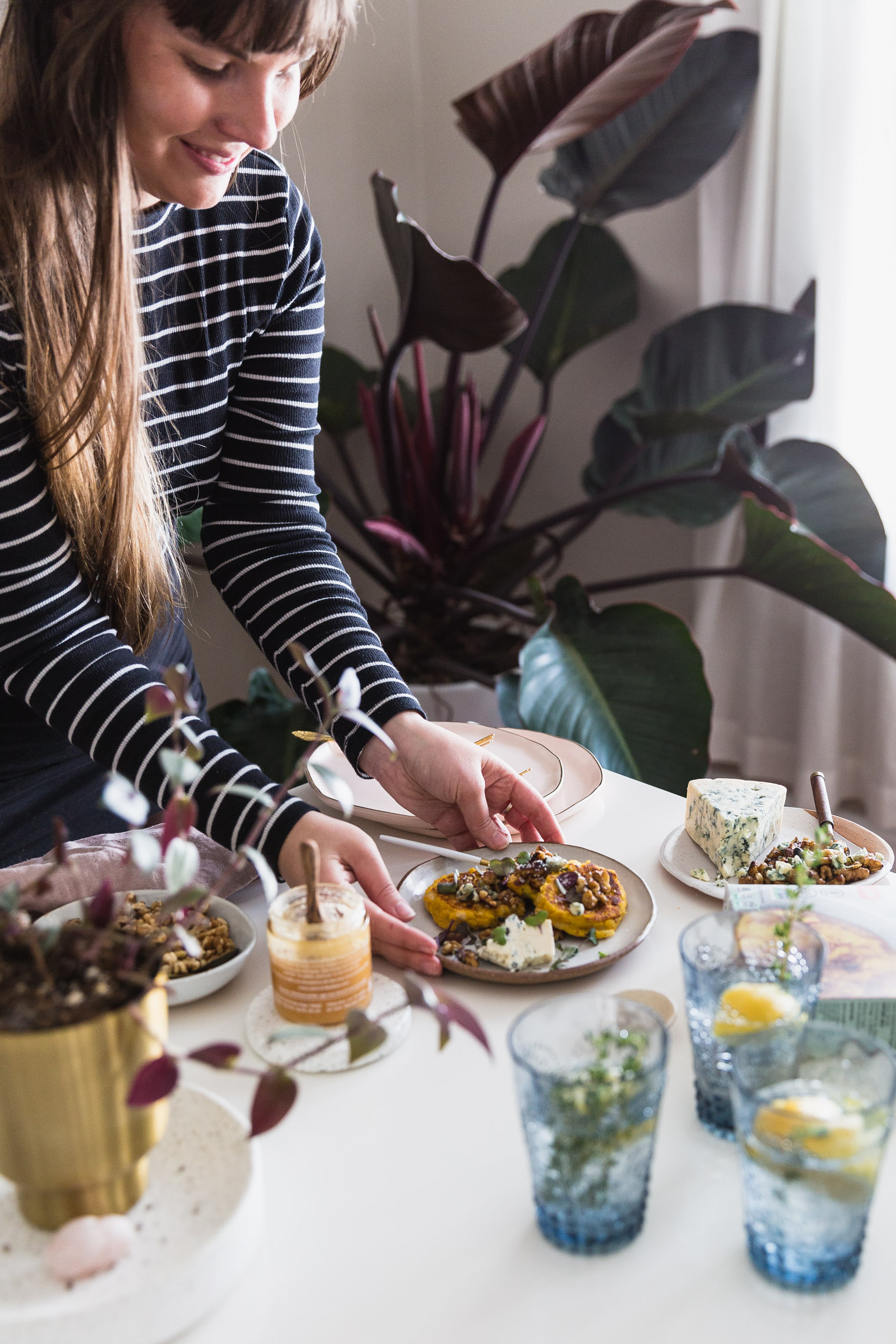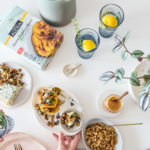 Vegetarian Butternut Squash & White Bean Fritters with Blue Cheese & Walnuts
These Butternut Squash & White Bean Fritters with Blue Cheese & Walnuts are a quick and flavorful vegetarian meal that can be whipped up in under 30 minutes.

Ingredients
1

package

Alexia Mashed Butternut Squash with Brown Sugar

1

can

white beans

rinsed

1

tsp

fresh sage

chopped + more for serving

1

large egg

lightly beaten

1/2

cup

breadcrumbs
For the topping:
1/2

Tbsp

butter

1/3

cup

walnuts

1/2

tsp

fresh sage

chopped

Pinch of salt

1

Tbsp

crumbled blue cheese

Honey

to drizzle (optional)
Instructions
Heat Alexia Mashed Butternut Squash with Brown Sugar according to package direction and set aside to cool. In a medium size mixing bowl, slightly mash the white beans with a fork until most are broken up (I like to keep a little texture in my patties so I don't ever do this part). Next, whisk in the cooled butternut squash, egg, and breadcrumbs until a thick dough has formed.


Heat a medium cast iron or frying pan over medium heat and rub enough butter or oil to coat the pan. Fill the pan up with 1/4 cup scoops of batter, leaving enough room between them to spread a little, and cook each fritter for 3-4 minutes on each side or until cooked through. Remove from panand transfer to a a paper towel lined plate. Repeat with the rest of the batter until it is all cooked.


Meanwhile, in another small frying pan over medium-low heat, add the walnuts, 1/2 tbsp butter, fresh sage, and pinch of salt. Cook, tossing often, until browned (about 2 to 3 minutes). Remove from heat and add in crumbled blue cheese.


To serve: Transfer fritters to a clean plate and top with walnut mixture. Drizzle with honey, is desired.