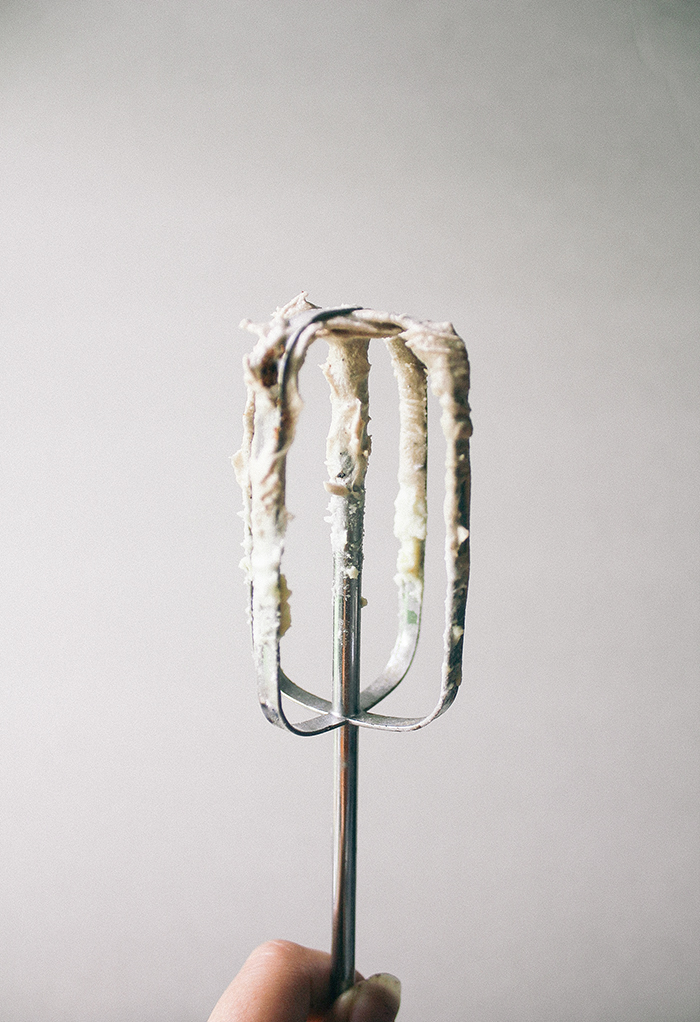 VV Turns 2 /// Spicy Double Chocolate Cookies with Cappuccino Frosting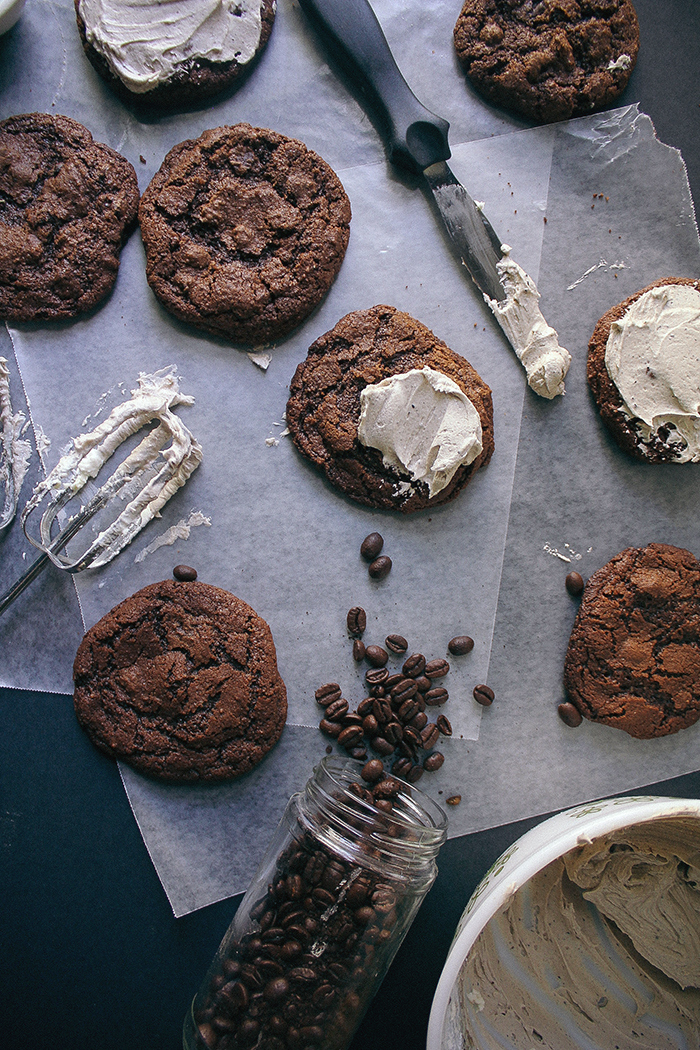 Yay – today Vegetarian Ventures has officially been around (and active!) for two years! It seems both unreal and yet two years doesn't seem that long. I can't remember my life without this creative outlet and can't imagine what I did with all my time before baking, cooking, photography, styling, and playing with food?
The world as I know it has changed drastically since 2011. Two years ago, this guy didn't exist: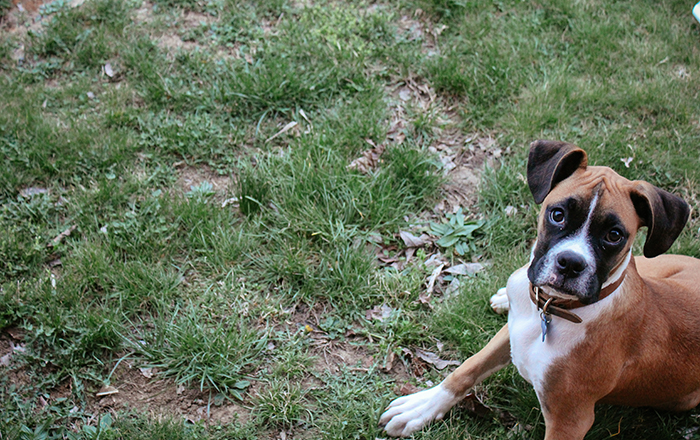 And I didn't live in our blue house with this guy: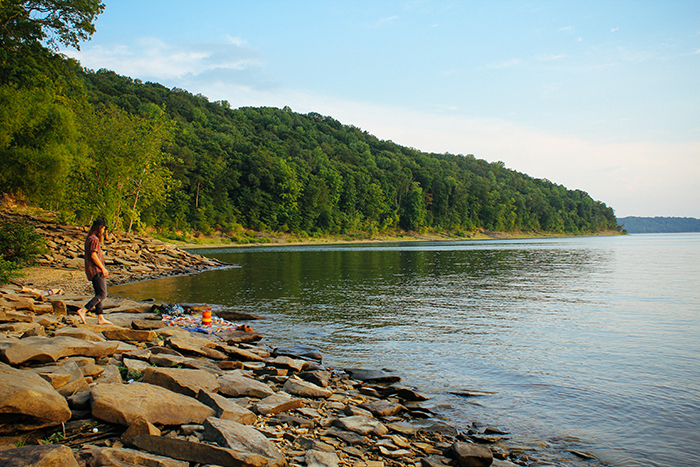 Two years ago I was going to school part time and working at a local co-op grocery store. The co-op had this wonderful shelf in the fridge called the 'chump shelf' and was filled with any sort of unsellable item that were up for grabs – day old baguettes (perfect for french toast), pints of berries with one moldy piece, two day old tabbouleh (everyone know it's better after it's aged a bit), blemished organic produce, bulk bags of grains that people bagged up and then decided against buying, etc. As a student trying to live cheapily and still obsessed with food, this was the most amazing shelf for me. I would come home beaming every night with bags full of free food and feed my entire house full of college roommates. The food I brought would often times be a weird mix of ingredients and that was what sparked searching through recipes and blogs and eventually starting VV to document my adventures.
Two years later and I do not still work at the co-op (but still live right down the street from it and shop their almost everyday), have graduated college, and don't have a house full of roommates to feed. I do, however, still love blogging and spend most of my free time cooking for my boyfriend / boxer.
A celebration like this usually calls for cake. But…I just wasn't feeling cake. Sorry. However, these cookies will most certainly fill the hole of any sugar laden, chocolate drenched cravings you may be experiencing. Crunchy on the outside with a soft inner lay and fluffy frosting to top it off. Yes, please.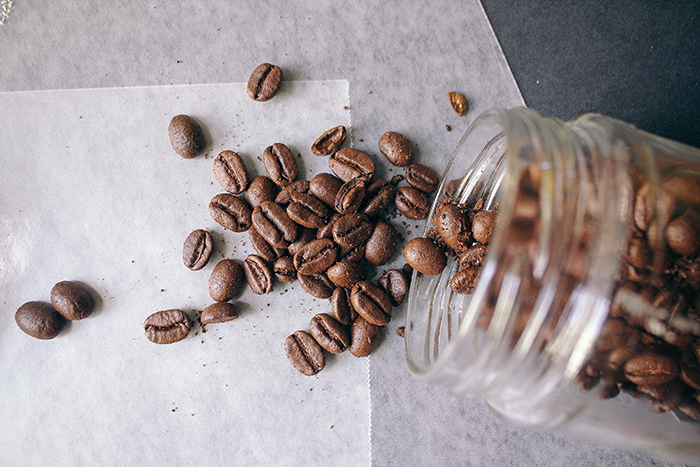 And did I mentioned that I did you [me] a big favor with these cookies? I added espresso to the frosting so they immediately have the potential to become breakfast cookies! Yup, that's right – we devour sugary coffee all the time in the AM so why not a spicy cookie? Okay Okay, you don't have to eat these before getting your breakfast smoothie in but the option is there. No one will judge you.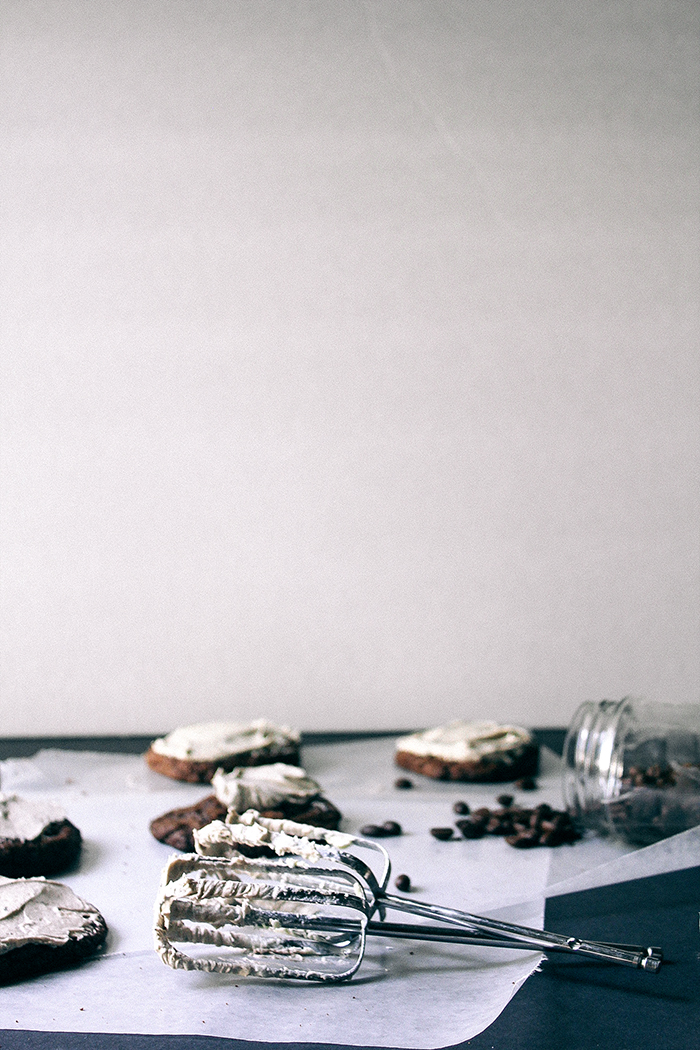 Spicy Double Chocolate Cookies with Cappuccino Frosting
For the cookies:
1 1/2 cups all purpose flour
1 cup cocoa powder
1 1/2 tsp salt
3/4 tsp baking powder
3/4 tsp baking soda
1 tsp cayenne pepper
1 cup packed brown sugar
3/4 cup granulated sugar
3/4 cup unsalted butter, softened
2 tsp vanilla extract
2 eggs
3 ounces of dark chocolate, chopped
1/2 cup chocolate chocolate chips
For the frosting:
1/2 cup butter, softened
1 cup powdered sugar
1 teaspoon vanilla
2 teaspoons ground espresso
1/2 tablespoon milk
Preheat oven to 350 degrees and grease two baking sheets.
In a small bowl, whisk together the flour, baking powder, baking soda, cocoa powder, and cayenne. Set aside, In a mixer, cream the butter and two sugars. Next, with the mixer running, add the eggs one at a time and then the vanilla. Then slowly add in the flour mixture until everything is mixed and a stiff dough forms. Use a spatula to hand mix in the two kinds of chocolate chunks after.
Roll the dough into golf ball size balls and space the cookies about 2 inches apart from each other on the cookie sheets. Bake for 15-18 minutes. Remove from oven and let cool.
For the frosting: Combine the espresso with the milk and set aside. Using a mixer, cream the butter with the vanilla. Slowly add in half the powdered sugar, the milk with espresso, and then the rest of the powdered sugar. Continue to mix until light and fluffy. Apply to cookies once they are cool.