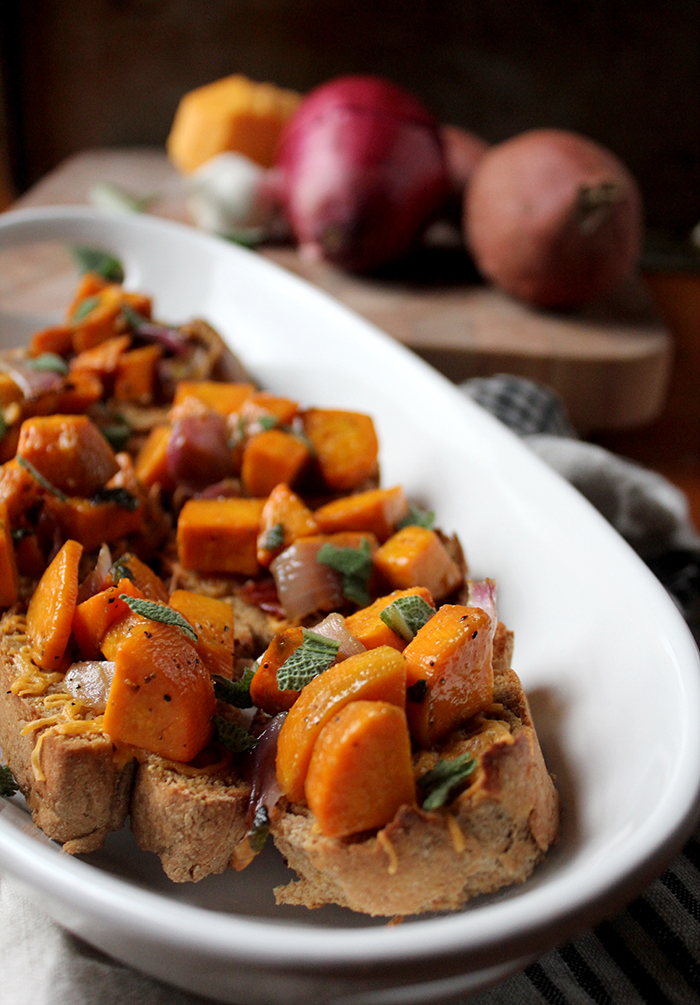 Winter Bruschetta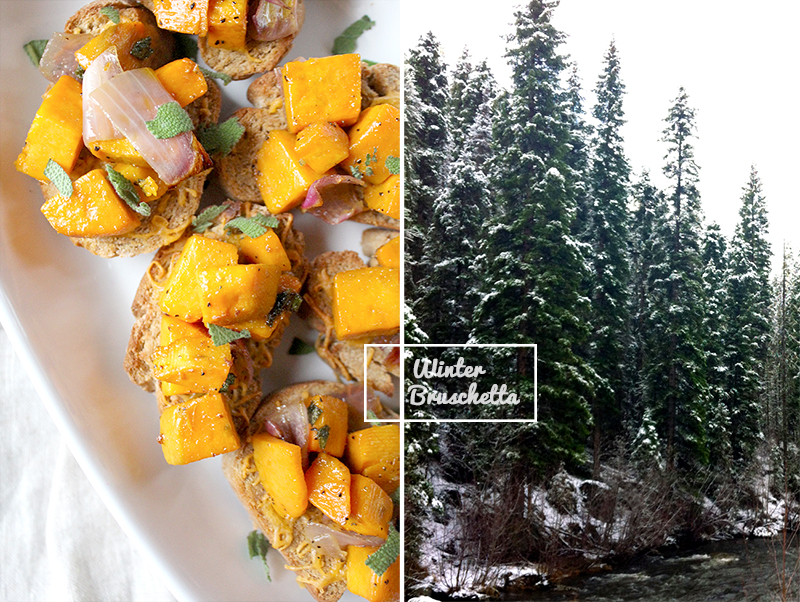 Oh man, I have been hit with spring fever. Between planning a March getaway trip and drooling over spring fashion, I am ready to be on a warm beach with a beergarita! And let me tell you – this is the worst possible time to be struck with this spring fever. Not only is vacation still 2 months away but it's also been in the 20s here all week (and plans to stay that way).
So how in the world do I cope with this spring fever without quitting my day job and moving down to Austin, Texas, where the sun always shines (that is a bit of an exaggeration but you know what I mean)? Well, let's figure this out. What do I miss? Fresh Bruschetta, high-waisted shorts, laying in the grass with our tape player, and lake days. I can't really think of a way to imitate laying in the grass…unless, of course, if I wanted to snuggle my hair into our huge cacti collection that resides in the kitchen (OUCH!). But I can drag Wyatt on winter lake picnics with warm soup and Mexican hot cocoa. And I can layer up with some tights and knee high socks under my shorts. Done and done. Now, onto the bruschetta? Gahhh…could you imagine traditional bruschetta in January? So filmy and flavorless…yuck. But what if we used winter vegetables? Like sweet potatoes and onions? And still stuck it on a warmed and buttered baguette? Now we are talking!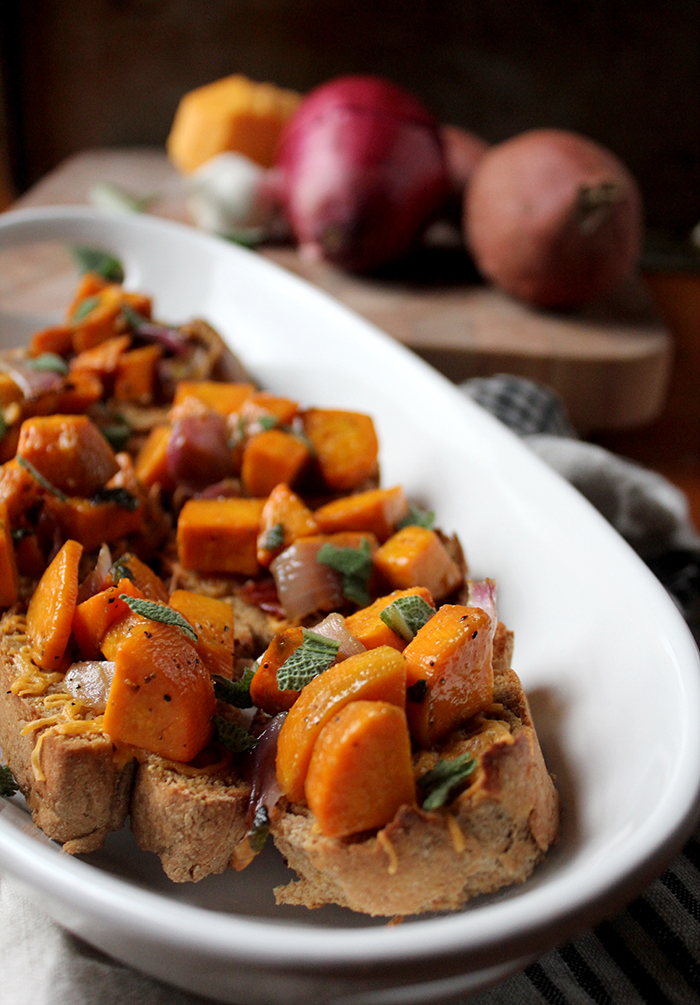 Winter Bruschetta
1 fresh baguette, sliced into 1 inch thick pieces
1 large sweet potato or small butternut squash, peeled and cubed
1 onion, cut into large chunks
3 garlic cloves, minced
3 Tablespoons olive oil, divided
1/2 cup cheddar cheese, shredded (omit to make vegan)
2 Tablespoon fresh sage, chopped + divided
Salt/Pepper, to taste
Preheat oven to 400 degrees. In a large oven safe pan, toss together the sweet potato or squash, onion, garlic cloves, half the sage, salt, pepper, and 2 tablespoon olive oil. Roast in the oven for 25-30 minutes or until the squash/potato can be pierced nicely with a fork (but does not become mushy). Remove from oven and let cool while you prepare the bread.
To prepare the baguette: Brush the remaining olive oil on the baguette slices and top with cheddar cheese. Place under the broiler for a minute or two or until the cheese / bread is toasted. Top the bread with the potato/squash mixture and serve warm. Garnish with leftover age or, for a sweeter version, drizzle with honey.
Let's get through the winter with Mikal Cronin: