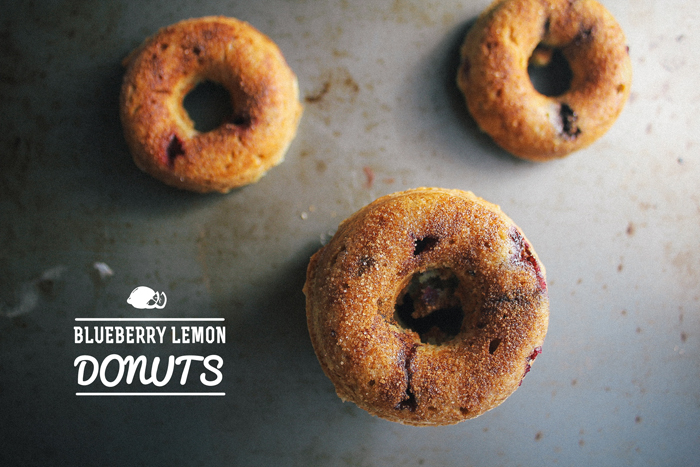 Baked Blueberry & Lemon Donuts
Okay, so I totally lied to you guys. I told you that I would have this donut recipe for you yesterday and it did not happen. It's not my fault – Tuesdays are my downfall and I should have known I wasn't going to have the time to post about donuts. I'm sorry. Forgive me? Cool.
What I won't apologize for are these donuts. Yes, they are chocked full of sugar and flour. BUT, they are ALSO full of blueberries (antioxidant heaven), cinnamon (regulates blood sugar), lemon zest (vitamin C), and are BAKED. See, why not look on the positive side here before you get worried about starting your day on a sugar high. But really, if you are concered, these make great afternoon snacks, lunchtime dessert, 2nd breakfast treat, and nightime dessert. So versatile too – I know! Crazy.
These donuts are a product of what was once a breakfast loaf. Filled with lemon and blueberries (as mentioned above), I topped these little guys with cinnamon and sugar to give it that streusel style topping. Pretty much irresistible anytime of the day, I'd suggest whipping up a batch of these the next time you get a sweets craving.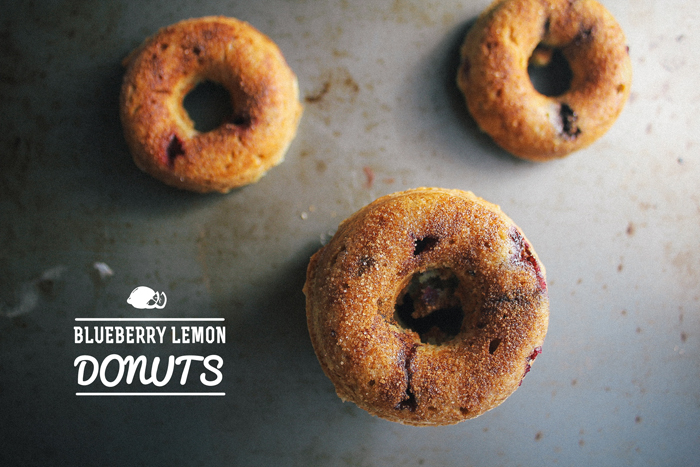 Baked Blueberry Lemon Donuts
Makes 6 baked donuts (or 12 small baked donuts)
1 3/4 cups flour
3/4 teaspoon baking powder
1/2 teaspoon baking soda
1 teaspoon cinnamon
dash of salt
1 large egg
1/3 cup brown sugar
2 tablespoons sugar
1 teaspoon vanilla extract
1/3 cup milk
4 Tablespoons butter, melted
3/4 cup blueberries (fresh or frozen)
zest from 1 lemon
topping:
3 Tablespoons sugar
3 teaspoons cinnamon
Preheat oven to 350 degrees and grease a donut pan. In a mixing bowl, combine the flour, cinnamon, baking soda, baking powder, and salt. In another bowl, whisk together the egg, sugars, and vanilla extract.  Add the dry ingredients to the wet ones and stir until just combined. Add in the melted butter and then fold in the blueberries and lemon zest.
Baked for 20 minutes or until the tops have browned (baking time will vary greatly depending on the size of the donuts / your oven). Once browned, remove from oven.
Mix together the sugar and cinnamon for the topping. Dip the donut tops in the sugar/cinnamon mixture while they are still warm. Serve and enjoy!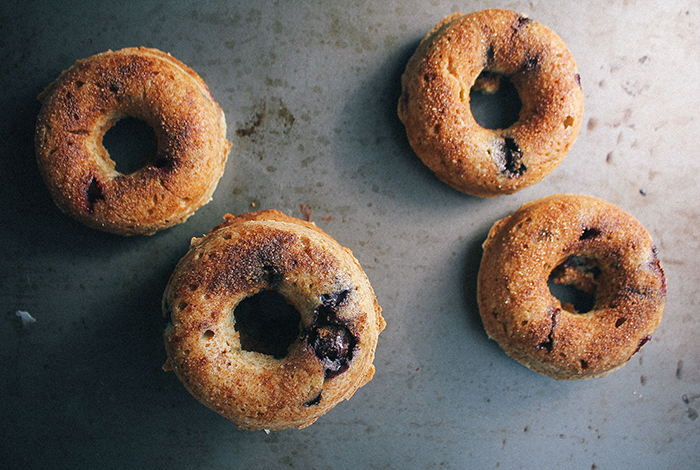 Song pairing: