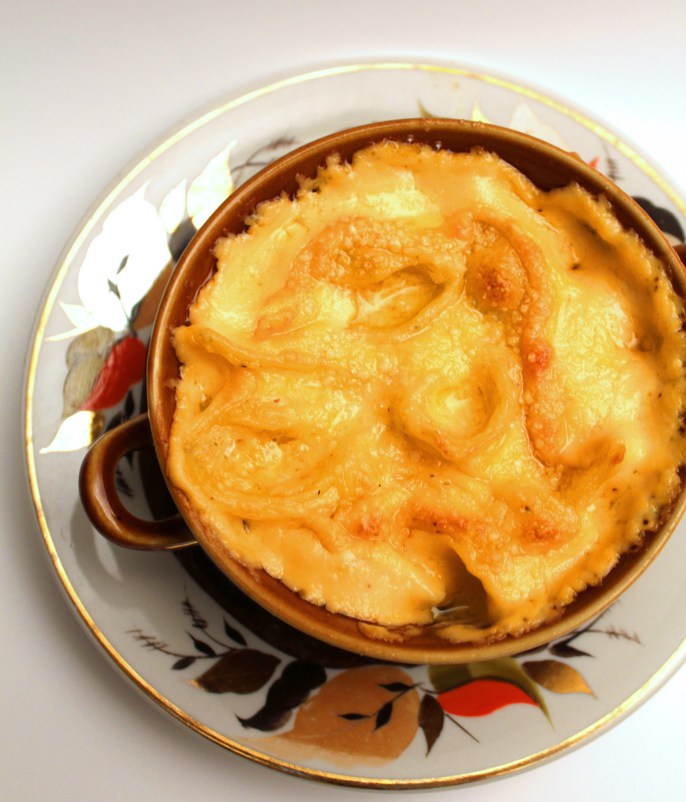 Baked Mac n' Cheese
I'm going to take a break from posting about our Seattle/Portland trip and post a recipe. This recipe was inspired by our Seattle trip since we picked up some yummy homemade pasta at Pike's Place last weekend.The large stand we bought it from was totally overwhelming with dozens of flavors of homemade pasta laying out for you to choose from. They had everything ranging from chocolate pasta to southwestern pasta (aka some pieces tasted like corn, some like peppers, etc)- check out all the flavors here. We ended up purchasing the 'Chive Garlic Sea Shells' because Wyatt was sold on it the minute the guy said it worked great with homemade macaroni and cheese.
And to be completely honest, the guy was totally right. This bake was beyond perfect on a chilling Friday night. The mounds of gooey cheese paired perfectly with the garlic and chive flavor of the pasta. Not to mention, the crusty top made for a perfect crunch in every bite. It's so funny because I always forget to make simple things like homemade mac n cheese since I'm always looking to try something new but it's these comfort foods that always turn out the best. I realize that you can buy Kraft at the grocery store for 1.50 but this recipe is so spectacular that I feel a little guilty even giving it the same name as the boxed version.
Baked Mac N' Cheese
Adapted from Simply Scratch
8 ounces of noodles (traditionally it would be elbow but we used shells)
1/4 cup onions, chopped
2 garlic cloves, minced
2 Tablespoons butter
2 Tablespoons flour
1 cup cream
1 cup milk
2 Tablespoons cream cheese
2 cups cheddar cheese
1 cup colby jack cheese
1/2 teaspoon dried mustard
salt and pepper
parmesan cheese, to sprinkle on top
First, prepare the pasta according to it's packaged directions. Preheat oven to 400.
Next, in a large saucepan melt the butter over medium heat. Add in the onions and saute until translucent (about five minutes). Add the garlic and cook for another minute. Then add in the flour and stir for one more minute. Turn heat up to medium-high and add in the cream and milk. Let the mixture come to a simmer and then turn it back down to medium. Add in the cream cheese, cheddar, colby, dried mustard, salt, and pepper. Stir until the cheese has melted and then remove from heat.
Add in the noodles and stir until everything is well combined. Pour into the remekins (I only had 2 little remekins so I also used a little baking dish for the extra) and cook for 20 minutes or until the cheese is bubbly and starting to brown.
Let cool because this baby is hoooooot. And then munch down along with a small salad or french bread.