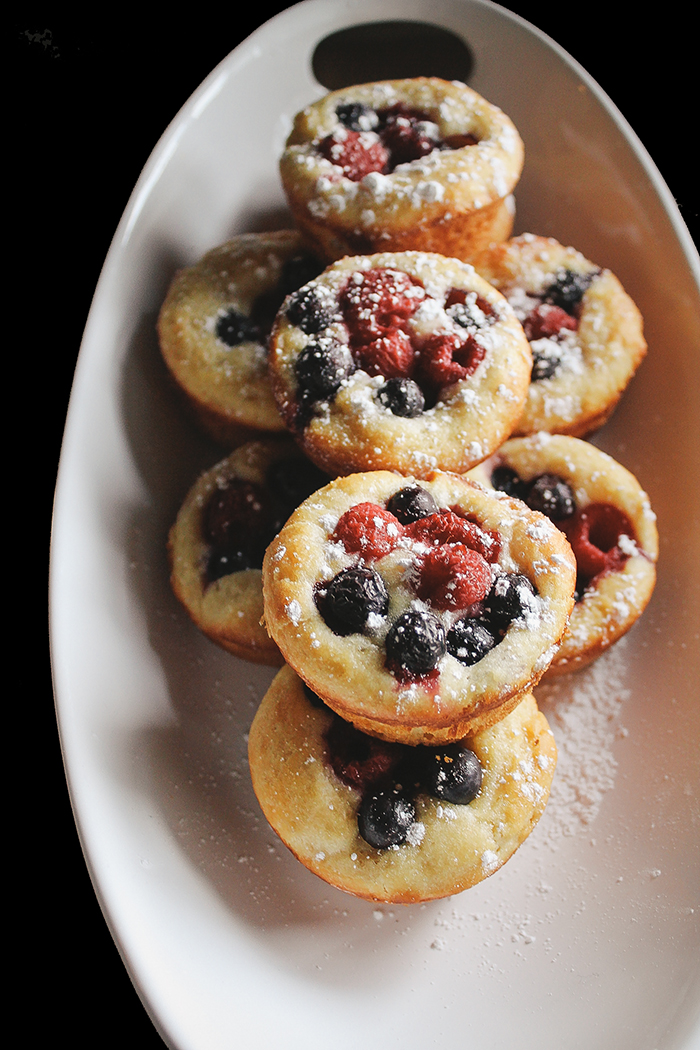 Berry Brioche Muffins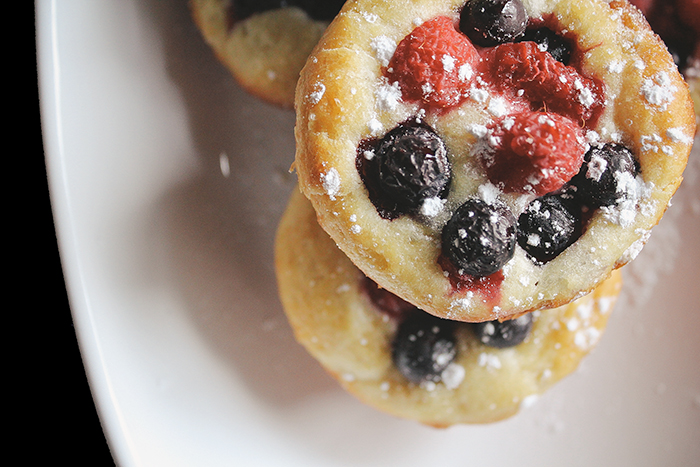 I love making bread. On any given rainy Sunday, you will most likely find me in the kitchen kneading up something delicious. Whether it's beer bread or pumpernickel or cinnamon rolls will all depend on my mood. There is something I find soothing about watching the dough slowly rise. Or kneading the batter with your bare hands. Or feeling like you are conducting a science experiment in your kitchen. Or starting with a huge pile of flour and ending with a crusty ball of deliciousness. Whatever it is, it soothes me and I find myself turning to bread making in moments where I crave relaxation the most.
This is also the reason I often times make the same cinnamon rolls or beer bread. When relaxing, I don't want to have read through a 3 page recipe four times over. I want to be able to get lost in stirring and pound of my frustration through kneading.  I had come across a brioche recipe in a Food Network cookbook a few months back and it was 5 pages long. FIVE. The ingredients list was extensive and there were several randevues with the mixer (sorry but I prefer the old fashion way. This both makes me lazy because I don't want to clean the mixer and a BA because I knead the dough by hand). It left a bad taste in my mouth and made me write off sweet brioche as too much work.
That was until Pinterest told me last week that I could make brioche in a slow cooker. In a slow cooker, really? How hard could a slow cooker recipe be?! So that triggered lots of brioche research (AKA google searching) and I came across Artisan Bread in Five. It's a wonderful resource for any breadmaker and lays out some of the best instructions on how to make delicious bread I've ever come across. I've only gawked at their blog but am very excited to try out some of their cookbooks as well. I can only imagine!
I suggest making the dough the night before so you can just let it rise for an hour in the muffins pan the next day and bake them right up. That will cut down on 2+ hours of rising time.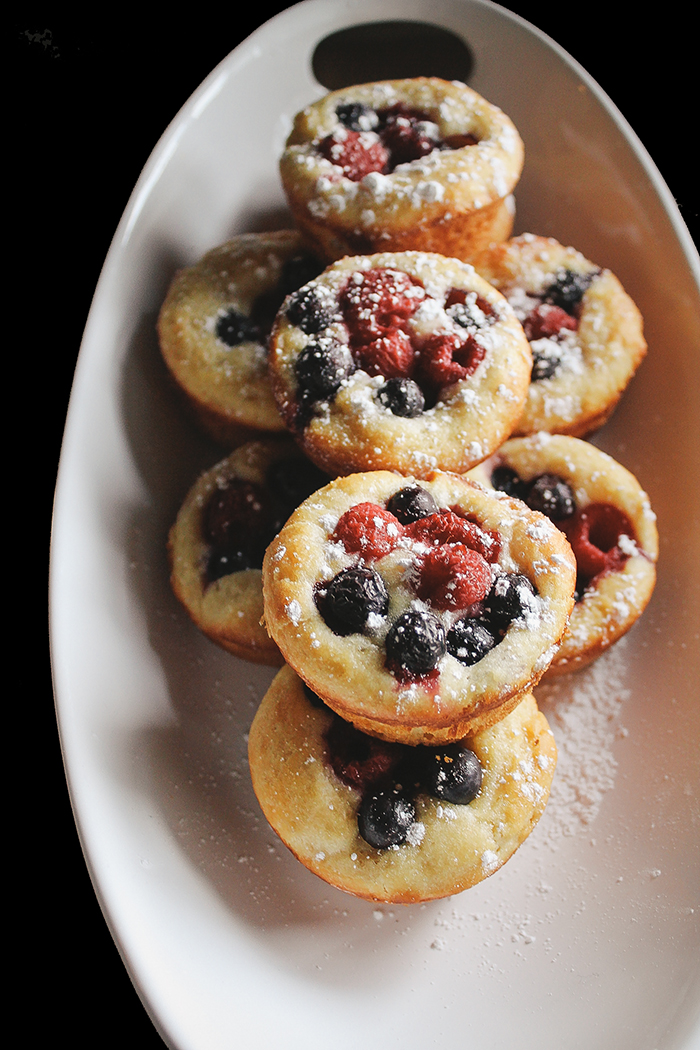 Berry Brioche Buns
3/4 cup warm water
1/2 tablespoon yeast
1/2 tablespoon salt
4 large eggs, lightly beaten
1/4 cup honey
2 sticks of unsalted butter, melted
4 cups of all purpose flour
1/4 cup Mixed berries
1/4 sugar
Mix the yeast and warm water in a bowl. Let sit for five minutes or until it starts to foam. Add in the salt, eggs, honey, and butter. Add 4 cups of flour and mix with a spoon until incorporated. Cover with a clean dish towel and let rise for two hours.
After it has risen, chill the dough so that it is easier to work with. I let mine chill overnight but feel free to just let chill for an hour or so.
Grease a 12 muffin pan and divide the dough evenly between the tins. Cover with a clean dish towel and let rise for one hour.
Preheat oven to 350 degrees. Press a few berries into each muffin (make sure to really get them in there so they don't pop out) and sprinkle with sugar. Bake for 20 minutes or until the brioche is brown on top.
Remove from oven and let cool. Sprinkle with cocoa powder or powdered sugar.